i didn't mean for it to be radio silence here on the blog… but i have been hit HARD with a sinus infection. i had always heard that it's harder to be sick when you are pregnant, and now i am living proof. this sickness is kicking my ass and blogging has been the least of my concerns.
what sucks is i have plenty to do in order to prepare for the baby who will be arriving in about three months.. so it's frustrating to watch all my nights and weekends slip away as i sleep this sickness out of me. hopefully i will be well soon and can get back to normal life—or pregnant normal life, since that's still not quite normal life!
anyway, i have had this giveaway in the pipeline for a bit now, and i thought i would pop in and offer it up since i have nothing coherent to ramble about. luckily the doc has approved me to take sudafed, mucinex, and benadryl.. but it's all leaving me a little hazy!
i recently received the most awesome delivery from the big G cereal team at general mills AKA the greatest cereal company on the planet. they sent their spring training package which was filled with all sorts of good-for-you goodies.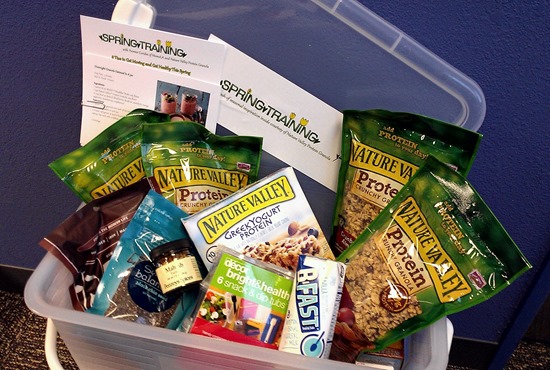 the bundle came in an awesome reusable tote and was packed with three kinds of nature valley protein granola, protein bars, breakfast biscuits, breakfast shakes, chia seeds, cacao nibs, and delicious dried fruits and nuts.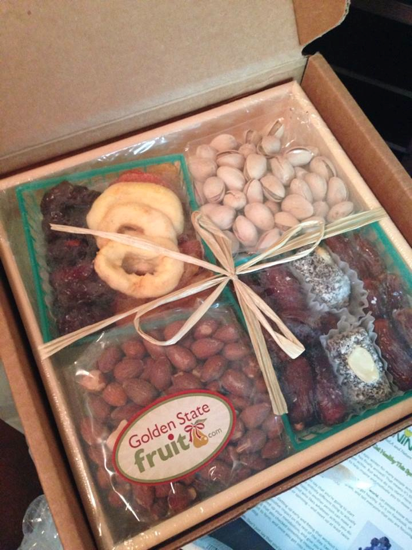 the spring training package also came with a plethora of recipes with ways to use the products, and a bunch of tips to help you get healthy this spring.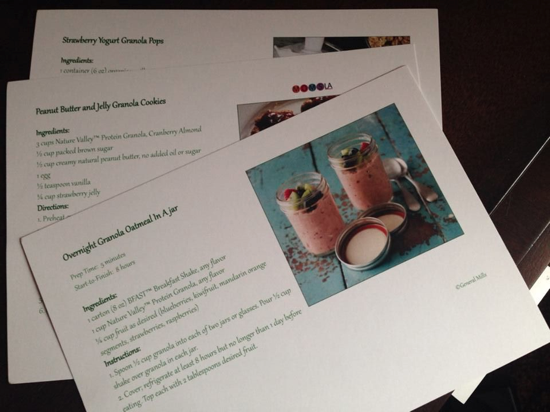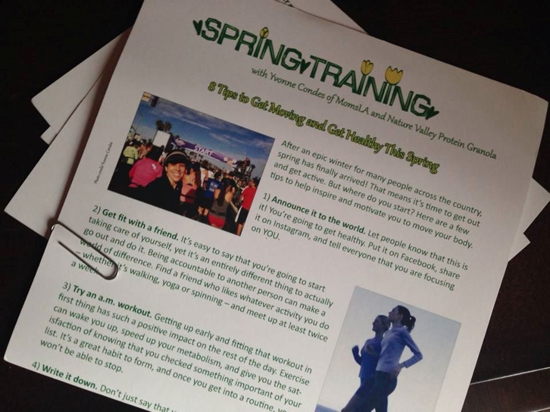 in addition to the spring training bundle, they also sent a variety of my favorite cereals, including kix, golden grahams, honey nut cheerios, and even some booberry for marshall! they also sent a few cereal t-shirts.. yes, they KNOW what a cereal monster i am! i was flattered by the fact that they knew how cereal crazed i really am. it's not often that a company will reach out to a blogger and know lots about them. it's usually a blind pitch to see if they will bite… but general mills knew all about my passion for cereal and my hatred for lucky charms. they also congratulated me on my pregnancy, which has come complete with lots of cereal cravings. color me impressed. i have been fueling myself with golden grahams every morning this week.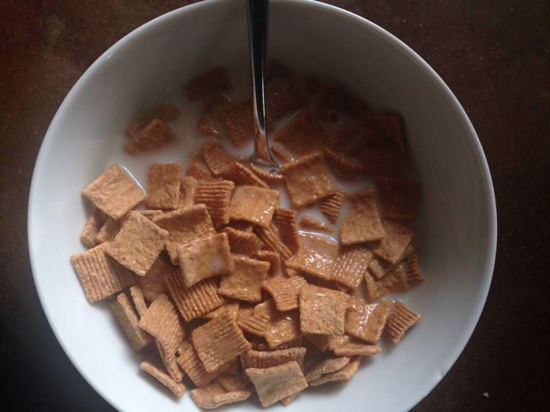 i was so impressed by their generosity and thoughtfulness that i decided i wanted to share how great they are with all of you and pass on the love. general mills has offered up a spring training package to one lucky reader—this is open to the USA and canada.
to enter:
leave a comment telling me how YOU are getting healthier this spring!
for an additional entry, visit nature valley on facebook–write on their wall and tell them meals & moves sent you. leave another comment here saying you did that.
entries will be accepted through tuesday, may 20. good luck!
okay.. i am going to go work on getting better. here's hoping i will be around more often in the very near future!
xo. janetha g.