helllllo! how was your monday? and your weekend? hopefully everything is good in your world. i thought i would pop in to share a few odds & ends with you. how about 3 my weekend, 3 from today, and 3 bits of randomness for good measure. 
three highlights from the weekend.
#1 highlight…
attending my niece izzy's baptism! can't believe this little lady is eight years old.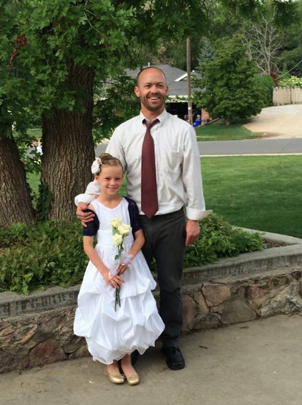 we attended the baptism and confirmation at the church and then headed to her house for a get together afterward.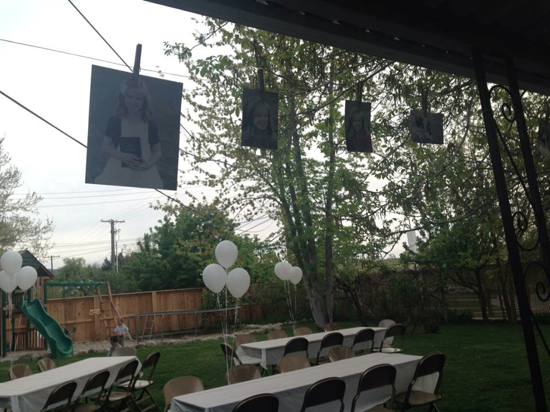 iz was beaming and excited and all smiles!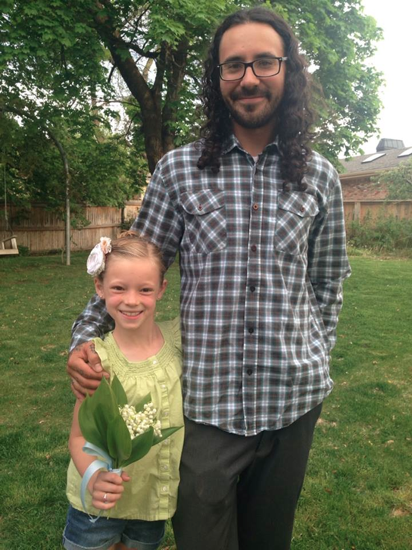 side note: that is not chewing tobacco in marshall's pocket, it's sour icebreakers haha.. he pointed that out after i posted the pic on instagram.
lindsay (izzy's momma) put together an awesome spread of cafe rio-inspired eats.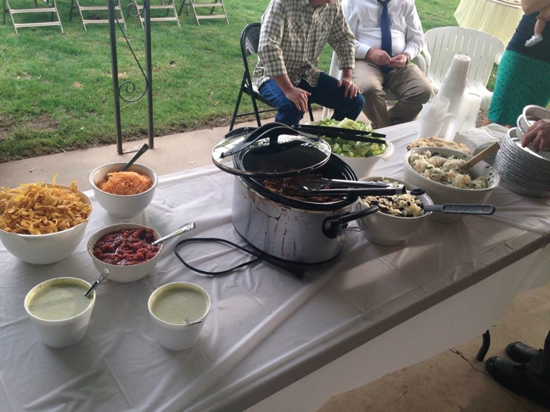 i wasn't very hungry, but i can never turn down delicious mexican.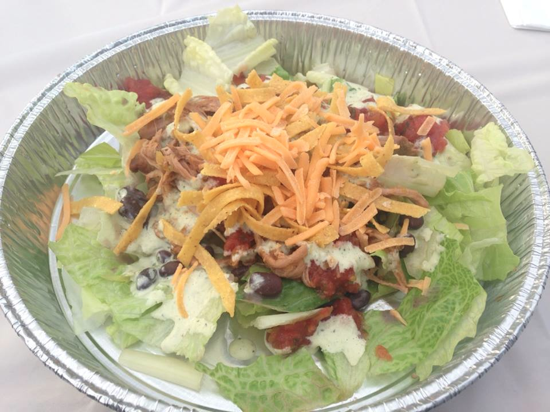 the dessert spread was so fun–everything was white (because you wear all white when baptized!)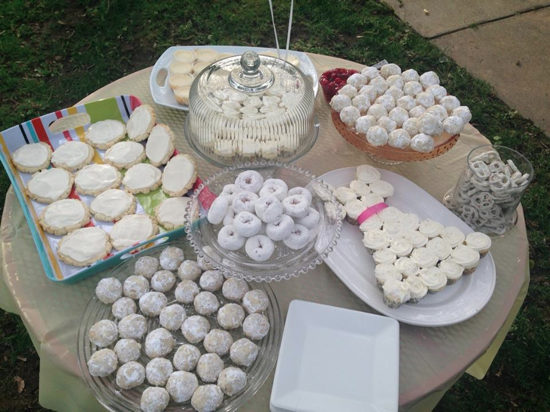 at first i wasn't sure there were that many white desserts.. but i was dead wrong. i made my mini white chocolate cheesecakes to contribute to the table. they had to have cherries.. so i broke the rules with a little red. ;)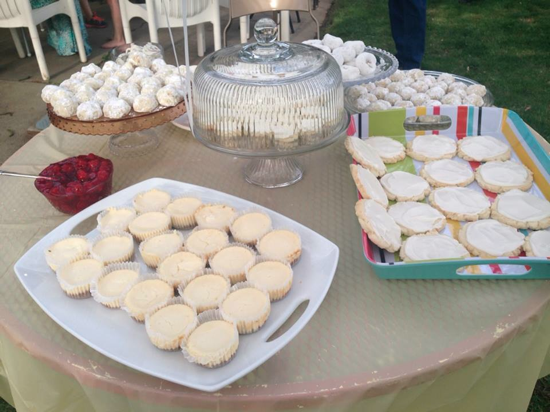 can i tell you guys a little bit about my nephew, greyson? he LOVES to work. there's always a job to be done. he's a busy boy and there is never a minute where he's not working on a project or telling someone about his latest job. so funny. all the kiddos were playing in the yard…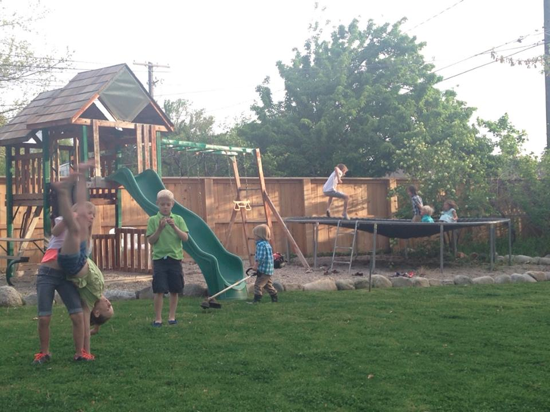 and grey man was busy weed whacking. because there was "work to be done!" as he put it.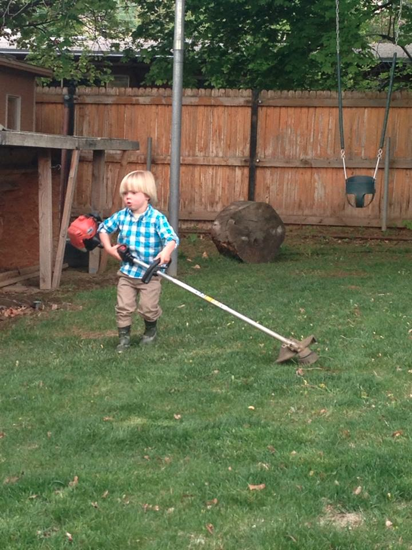 omg.. he is the very best. 
anyway, it was a fun-filled family celebration. congrats, iz!
#2 highlight.. 
marshall & i attended the first of two childbirth classes. i think i am more scared of labor now that i was before. ignorance is bliss, folks. i know way too much now.  it was a four-hour class and we covered a lot of bases regarding third trimester nutrition, all the phases of labor, and all about natural delivery. next week's class will cover pain meds. i thought for sure, hands down, that i would want an epidural. however, a few things i learned on saturday have me second guessing myself. 
once you get the epidural, you are basically paralyzed from the waist down.. meaning getting out of bed is out of the question. yeah, i knew that, but i didn't know that it could possibly prolong labor due to not being able to change positions and use gravity to stimulate the whole process. hmmm. we also learned that getting into water can sometimes be as relieving as an epidural (not sure i buy that, but that's what she said!) and my hospital has tubs in many of the rooms.. so that's something to consider. of course, it's nice to not get an epidural because you can move around right after the birth.. which is the one reason i was toying with the idea of not getting one in the first place. my friends who have done both are big advocates for NOT getting one.. but.. uh.. ouch.
i kind of think i am a huge wuss and when it comes down to it, i will be like screw everything, give me an epidural. but i guess ya never know. i am not writing some long, drawn out birth plan like some women do because.. let's face it… i am a first timer. i can't write some plan and expect it to go down like that. i will just play it by ear and hope for the best.
#3 highlight…
my asiago bagel with sun dried tomato cream cheese. yep. it made the cut for highlights.
how about some monday highlights??
three highlights from today.
highlight #1…
today is cinco de mayo and we celebrated at work. i am lucky enough to work with some pretty awesome mexicans and they make killer mexican food. we had carne asada tacos, rice, and beans for lunch today. so good.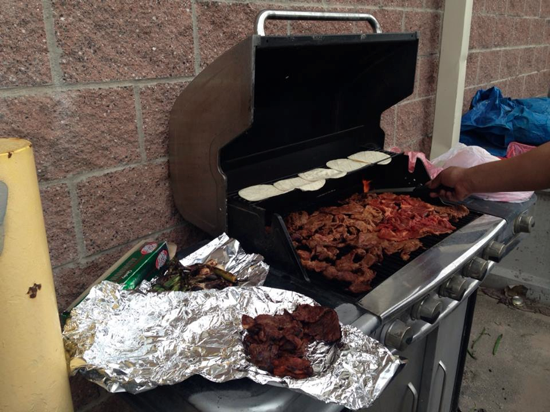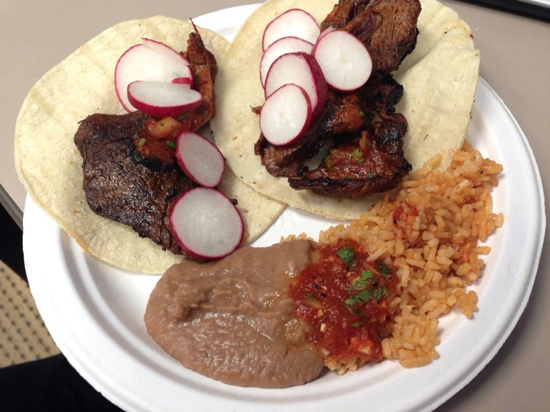 highlight #2…
my 24-week doc appointment! all is well with the baby inside of me. nothing exciting to report, but no news is good news, right? my next appointment is a month from now and i will have my glucose test to check for gestational diabetes. after that i move more frequent appointments.. which means this baby is getting closer to being on the outside of me.. which is, quite frankly, a trip. but we are super stoked!
highlight #3…
one last highlight from today is that my BFF is amazzzzing. mandy brought us some STRAWBERRY SHORTCAKE RICE KRISPIE TREATS.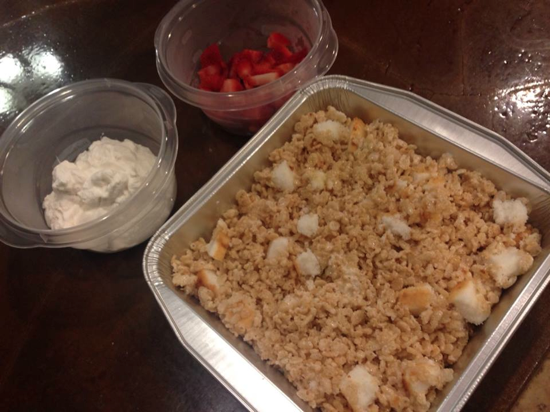 mmm two of my favorites combined into one tasty treat.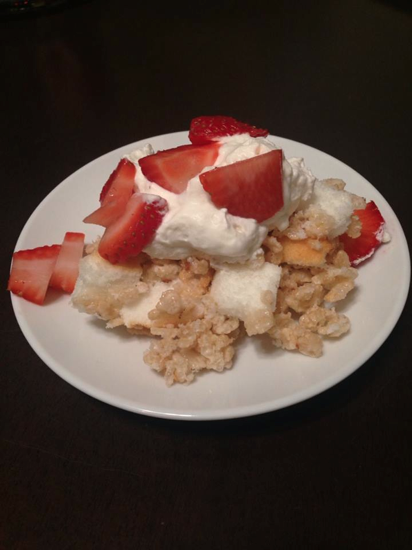 yeah. she's the best ever.  thanks, mands!
and, of course, what blog post would be complete without a few random bits? 
three random bits.
bit #1…
i recently interviewed kidzshake, one of our snack sponsors at blend retreat. you can check the interview out over on the blend blog. there is a huge giveaway at the end of the post, so be sure to enter!

speaking of blend retreat.. it is just ONE MONTH away. come play with me in park city.. there are still tickets left. click here to snag one!
bit #2…
i don't think i have showed you guys this dresser yet! i am seriously lusting after it for the nursery and it is my biggest want at the moment.. look how gorgeous.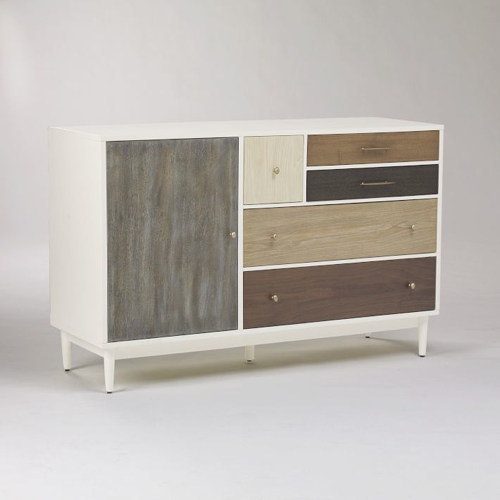 ahhh! i love it! i look at it every day. it is so random and mismatched and would go so well in an eclectic nursery. BUT (and this is a big, huge but) it is a whopping $1300. ay ay ay. damn you, west elm. anyone want to get it for me?! ;) i am actually thinking of trying a DIY version of it. there are several tutorials online and i have a very crafty sis. we shall see.
bit #3…
i saw the hashtag #fitfetus today and wanted to stab my eyes out. #fitpregnancy is bad enough.. do we have to bring the fetus into the equation? REALLY?! jessica and i were then joking about #fitlabor.. fitting in some crunches on the birthing ball mid-contraction. i would not be surprised if that was a thing… now that i know #fitfetus is. oy. eye roll.
mmmk. that's it! have a great week! check ya later, dudes.
Qs~
1. what weekend highlight do you have to share?
2. what is the most eye-roll-inducing hashtag for you?
xo. janetha g.