i have partnered with belvita and dannon to help promote the belvita and dannon partnership. i have been compensated for my time commitment to the program, which includes writing about the promotion and product. however, my opinions are entirely my own and i have not been paid to publish positive comments. 
hola! happy sunday. it is 1:03 PM and i am still lounging in my pajamas.. partially because i am lazy and partially because getting dressed has become quite the task with my ever-growing belly. facts of life, folks. 
it's actually a super lazy day over here. marshall and the pups are back in bed, napping, and i am browsing pinterest and looking up consumer reviews on baby strollers. (is this my life??) 
earlier today was semi-productive.. i mean.. productive-ish. marshall installed a new light fixture in our bedroom because the fan/light fixture broke a few weeks ago and i have been relying solely on my iPhone's flashlight when i need to navigate my way through my bedroom after dark. as fun as that game was, i am super glad to have a light in there now. 
i said semi-productive, right? well.. i also took a long look at the bins i have to fill up with all the clothes that no longer fit me. i thought maybe if i stared at them long enough, the task would do itself. not so much.. they are still sitting there, waiting for me to fill them.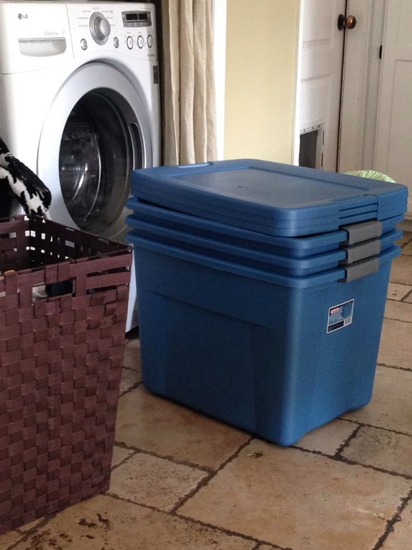 i could be wrong, but i am pretty sure laziness is a symptom of pregnancy… one i am suffering from ten fold. ha. 
my breakfast today was even lazy.. although that didn't make it any less delicious. 
 i have talked about belvita biscuits many times before (click the link to read my passionate ramble about them).. i love them. we keep them stocked in our kitchen at all times because they are such a quick, delicious grab-and-go breakfast or snack.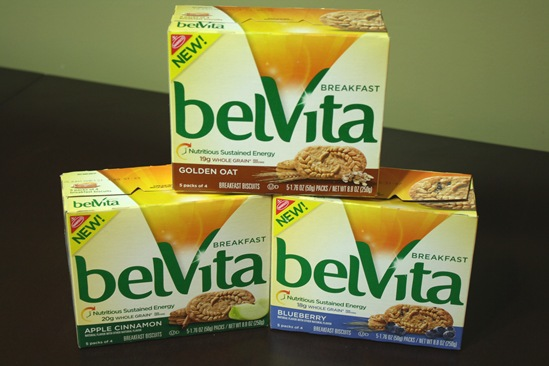 i like all the flavors, but blueberry is hands-down my favorite. it tastes like a blueberry muffin and a graham cracker had a baby. so good. 
anyway, when i had the opportunity to work on the belvita + dannon greek yogurt campaign, of course i jumped at the chance. i like reviewing new-to-me foods, but something that brings me even more joy is rambling about foods i already love. truth be told, i had never tried the dannon greek yogurt, but i figured this was a great chance to do so. even better, they were all on sale for $1 at harmon's, so i was able to stock up for a nice price. a buck for a container of greek yogurt is quite a deal, in case you didn't know. 
anyway, breakfast. it was good. it was quick, convenient, and delicious.. and ideal for weekday mornings. i know.. it's sunday. it's also ideal for lazy mornings. like today.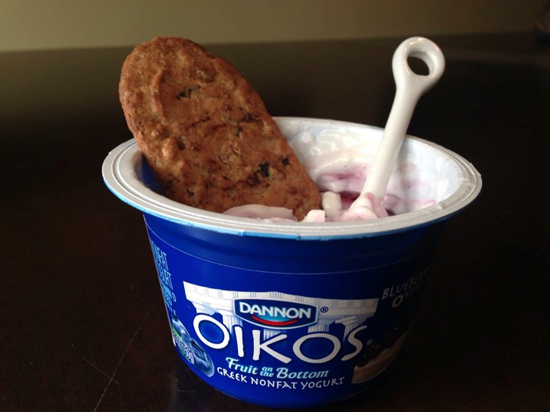 it definitely didn't disappoint. i actually dipped the belvitas in the yogurt and told marshall it reminded me of cheesecake. the belvita was like the crust and the yogurt was like the filling! the straining process of making greek yogurt makes it a lot thicker and creamier than regular yogurt.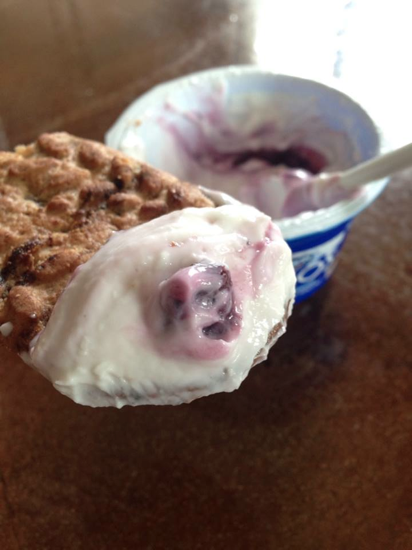 like i said, this was the first time i tried dannon's greek yogurt, but it won't be the last. i was impressed with the flavor and more impressed with the price tag. i did pick up a cafe latte flavor that i am skeptical about, but i had never seen a coffee-flavored greek yogurt and i had to snag it. i hope it's good!
finding tasty ways to fit protein into my diet is a challenge with these pregnancy taste buds (i want ALL the carbs!) but this yogurt packs 12 grams of protein. that paired with the complex carbs from the belvita biscuits made this a filling and satiating breakfast… which can also be eaten in the car… so it'll be my breakfast all week. the baby can't hang with me waiting until i get to work to eat breakfast like i did pre-pregnancy! oh, and eating before i leave the house is obviously not an option, since i am always running out the door with zero minutes to spare. 
i know we all can't manage to make an extravagant breakfast in the morning, let alone find the time to brush our hair.  as part of this campaign, laura stack, the productivity pro, has offered up some tips to help us all save a few minutes in the morning. she says:
the secret to a smooth, sane morning is doing as much as you can the night before. leave as little preparation as possible until the last minute – you'll thank yourself in the morning.
spend 20 minutes at the end of each day planning your to-do list. when you download the next day's activities beforehand, you can devote your morning to enjoyment rather than stress.
be sure to start your morning with a delicious, balanced breakfast. together, the nutritious steady energy of belvita and 12 grams of protein in dannon oikos greek nonfat yogurt along with a piece of fruit will help you get more out of your morning.
these are good tips, as i typically have a lot of spare time in the evenings and next to nothing in the mornings. what can i say, i'm a night owl. 
well.. now it is 1:26 and those dang bins are still staring at me. i suppose i should get off my butt and get some things done. i am sure the longer i put these pre-baby tasks off, the harder they will be.. a reality that i just need to face. time to suck it up and get some stuff done!
luckily marshall and i already did our grocery shopping yesterday (oh! we also picked out a crib, glider, and stroller! go us!) so the only things i HAVE to do today are around the house. which, yay, doesn't require getting dressed. hallelujah.
ok. rambles over. enjoy the last bits of your weekend!
Qs~
1. do you have any time-saving morning tips to share?
2. are sundays a lazy day for you or a day of productivity?
xo. janetha g.