hey, guys! two posts in two days.. what is going on here? ha. i'm just hanging out on the couch and got an itch to blog, so i thought i'd share my day!
i tried my best to sleep in, but this baby makes me wake up whether it be to pee or to get something to eat. so i did both around 7:45 AM (a bowl of cereal and a piece of toast, FYI) and then zonked back out for a couple hours before getting up for good. 
around noon momma b picked me up and we headed out for some lunch. i have been craving thai food for so long, but marshall isn't a fan. so, obviously i had to recruit my mom to eat some tasty thai with me. as luck would have it, she had thai last night.. but is a good sport (and a lover of thai food) and so she was game to go to the SAME restaurant again today! we went to her favorite thai place, pawit's. she talks about it often but i'd never been. i was pumped to try!
we started with the shrimp & chicken spring rolls served with their signature sauce.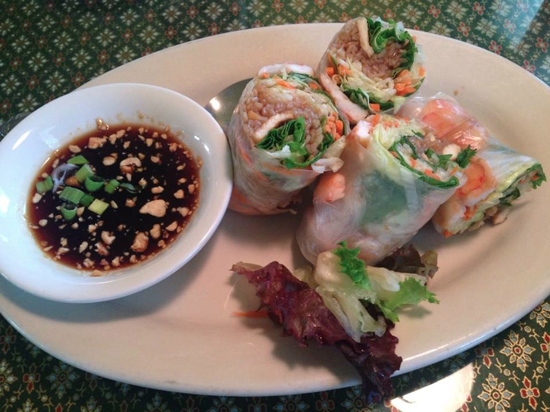 we shared two entrees: pad thai and massaman curry. omg both were SO good.. especially the curry!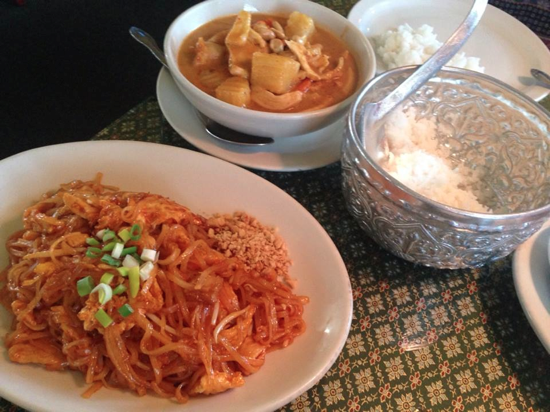 we stuffed ourselves to the brim and still had leftovers (which i am super excited to eat!) then we moved on with our adventures–the mall was next on the agenda for some shopping. i was looking for maternity clothes (ughhh) and momma b was ready to spoil my little dude with some sweet duds. 
maternity clothes suck.. so i only ended up with a few tops from h&m.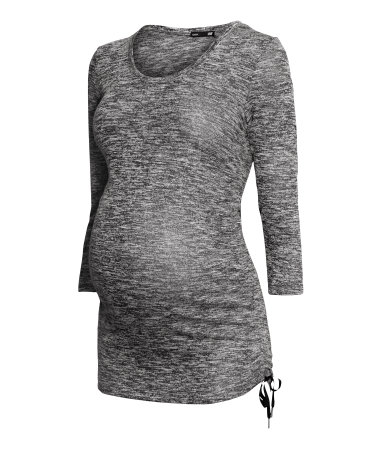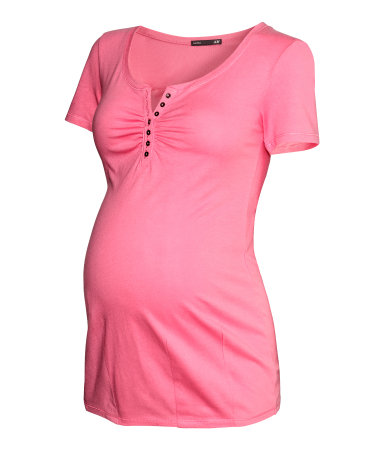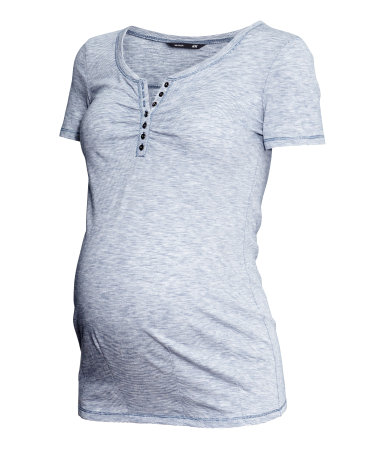 yay….
the baby clothes shopping was much more fun! it's probably the most exciting part about baby shopping so far.. i mean, buying nipple cream and nursing pads just doesn't have the same appeal, ya know? 
i am kind of different when it comes to baby clothes. i don't like the things with lots of cartoon characters or silly phrases (like "momma's little stud" or "daddy's big helper"–no thanks) and it seems like most places at the mall stock those type of things. so we skipped gymboree and ended up finding some cute stuff at baby gap and h&m and a couple things at carter's and marshall's.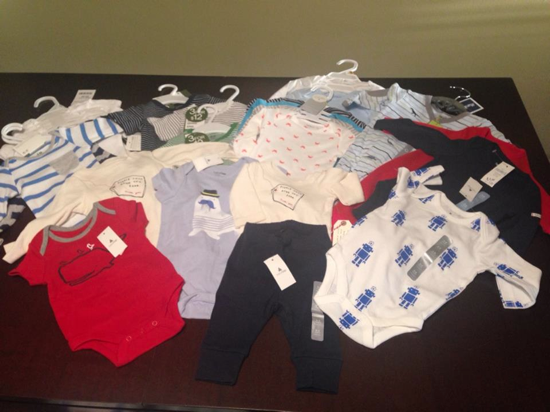 everything we got was 40% or more off! bargain shopping runs in the family. here are a few of our favorite finds….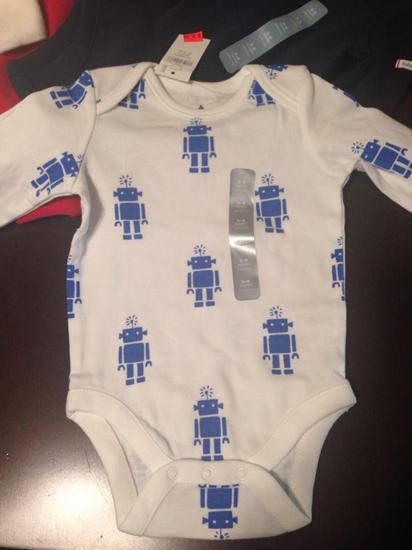 robots! i also got this print in a sleep sack.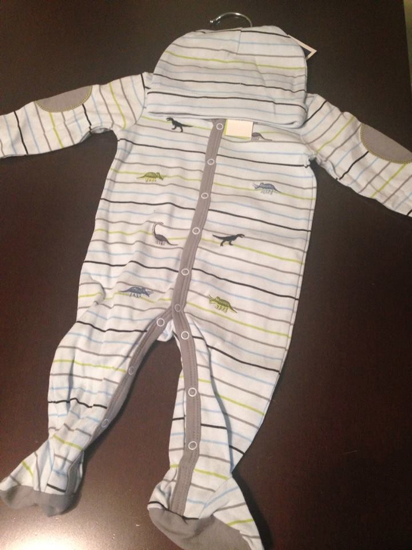 marshall loves dinosaurs, so i knew he would be a fan of these PJs.
i wish you could see how teeny this thing is in real life! it's for a newborn and it's just so tiny and adorable. i am not getting too much newborn stuff since who knows how big he will be when born.. but i am hoping he's not super big.. for obvious reasons.. yikes.
this is by far my favorite find! it's a paddington bear outfit. i lived in paddington when i was 19 so it has that connection.. plus marshall and i love bears! look how cute!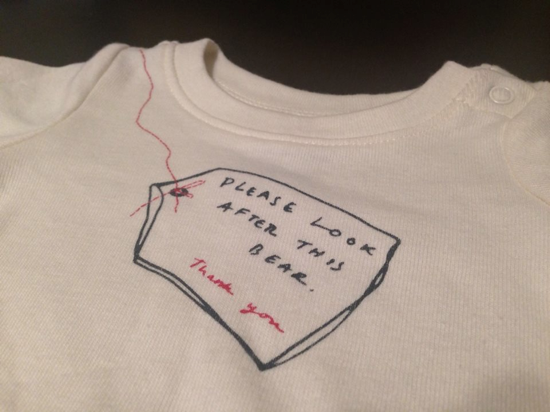 loved the onesie so much i got it in a couple of sizes, haha. 
while in gap we checked out the maxi dresses.. but quickly had to pass because, well: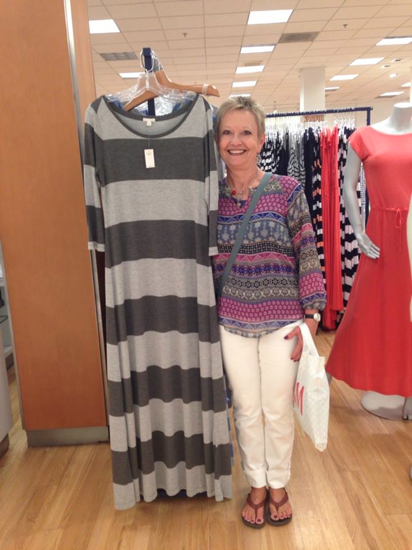 haha we were dying at how long that thing was! short people problems, for sure. 
after our shopping extravaganza, we had to get a treat. i was still full from lunch, even though it was 5 o'clock, but there's always room for ice cream! i had a root beer float at pace's. mmm.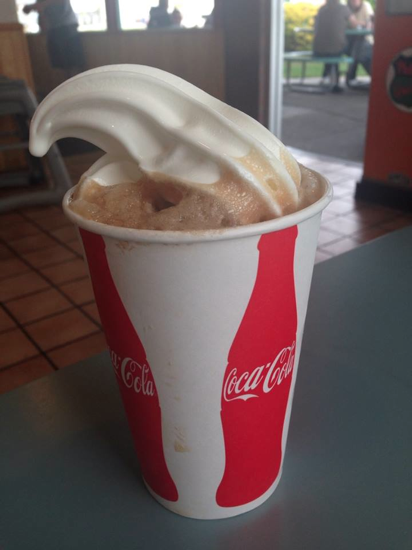 once i got home, i got to work on making the annual easter carrot cake! it's not easter without that cake! marshall helped by grating the carrots.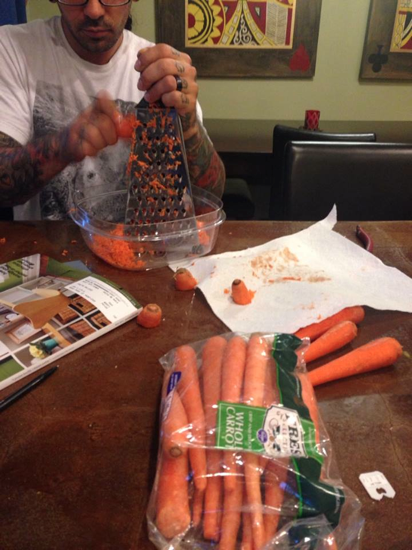 i never ended up getting hungry again, so i just popped some popcorn to snack on while watching back to back episodes of curb your enthusiasm (love!) the pups wanted some, but got none.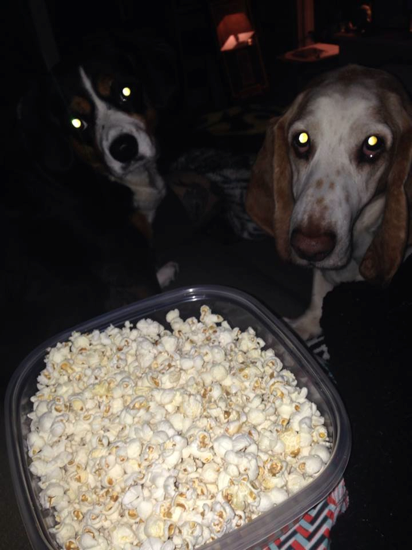 annnnd that was my saturday!
now we are still binge watching curb your enthusiasm. gotta love HBO go! i am sure we have a few more hours of that ahead of us. i am excited for easter with the fam tomorrow! i hope you enjoy your easter sunday (if you celebrate) and have a great rest of the weekend. 
check ya later!
Qs~
1. what was the last article of clothing you bought–for you or for someone else? i think shopping for my little dude is waaaayyy more fun than shopping for my pregnant self.
2. what are your favorite shows to watch back to back to back? in addition to curb your enthusiasm, we have been watching a lot of xfiles.
xo. janetha g.