hey, guys! another monday down in the books. how was yours? mine was typical–full of meetings (i have four every monday morning, but this morning i had five! more than enough!) followed by monday work–payroll, quickbooks, ya know. i actually made it to GPP today for the first time in three weeks! pregnancy has made my workouts very few and far between, so i am fairly certain that i am not going to be able to move my arms when the DOMS from upper 44 sets in. yikes.  if you are looking for a killer arm workout, i recommend it!
how was your weekend? mine was fun! i went to eat thai food with friends on friday–it's been a major craving for me and marshall HATES thai food, so i was happy my ladies love it so i could satisfy the craving. on friday night, marshall and i went to see captain america (i liked it!) and on saturday we went out to breakfast. sunday was a family-filled dinner at my parents' where i talked all things baby with my sister and sister in law.
you guys.. i am not quite ready for this mom thing! i mean, they say it comes to you, which i am betting on.. but do you realize how much baby STUFF there is out there? i chatted with my sisters about all the necessities and i have a big, long list of what we will need. and, so far, i have ONE item on it.. haha. i actually have to tell you about that one item! it's a pack & play and i am really pretty jazzed on the purchase. here's why. i got it from target and it was usually $160, on sale for $129. then i had a 20% off coupon for any baby purchase over $100.. and another 15% off coupon on my cartwheel (if you shop at target and don't have cartwheel, you better go get it now. it saves you so much $$!).. and then another coupon for $20 off a baby purchase over $100. that made the pack & play a whopping $68! holy crap, i am thrifty. i just may be cut out for this mom thing after all!
one thing i do have the hang of is maternity massages. i was able to get my first one a couple weeks ago and it definitely will not be my last!  i am no stranger to massages. i got my first massage back in 2010 and never looked back. i am one of those people that loves to be sore for a massage, so i make sure to do plenty of deadlifts and chest presses and other movements that are sure to give me DOMS before i go in to get all those aches and pains massaged out of me. yep, i am a weirdo. but one thing i AM (or WAS) a stranger to is maternity massages. i never knew how the massage therapist managed to maneuver the client in such a way to accommodate that growing belly, but still hit all the necessary body parts AND create a relaxing experience. seemed like a struggle.
i had a maternity massage at mindful medical & spa and my mind was blown. not only by how amazing the massage was, but at the fact that i never knew about this hidden gem of a spa!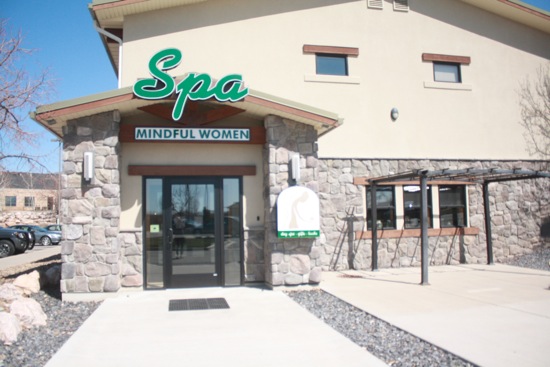 it is located right on the southern end of ogden, right off highway 89. it only took 15 minutes to get to from my house (i always think of ogden as so far–not the case!) and i was really impressed at how simple it was to get to. i am typically used to getting massages where you arrive and then change in the room. not at mindful women's spa–it's a whole experience from start to finish. the only other spa i have been to that is like this is kura door in the avenues (which, by the way, is wayyyy more expensive! which is why i rarely go there! and not nearly as nice!) but i am happy to report that mindful medical & spa (also known as mindful women's spa) actually blew every single spa i have been to out of the water.
the lobby is packed with lots of fun odds and ends to shop for and look at, which i did after my massage since i didn't have time to before hand!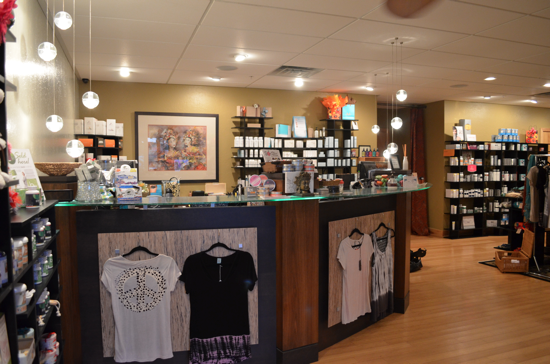 upon checking in, i was given sandals and a rob to change into. i was surprised that i was given a private changing room rather than a shared locker room, which was also a bathroom complete with a shower. there are four private rooms in the whole facility.
once changed, i was asked what i would like to drink (i chose water, but they had an array of teas) and brought it out on a plate with orange wedges and a hot rag. i was then able to relax for a bit in the serene meditation room prior to my massage.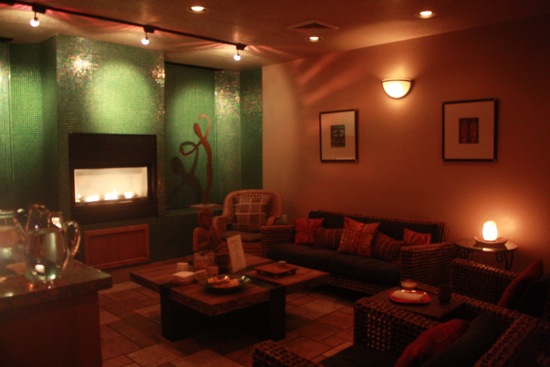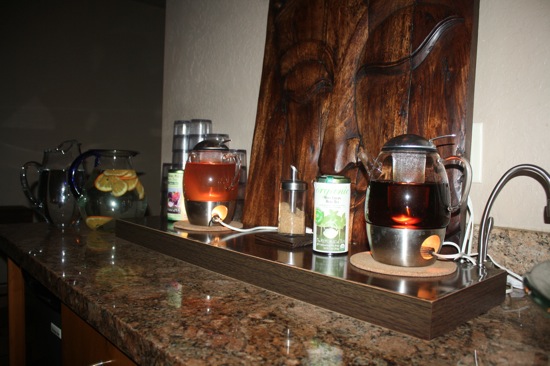 there is also a sauna and a steam room available for use. you are free to use it prior to or after your massage. i obviously didn't do either, since i am pregnant, but when i go back after the baby is born, i will be sure to take advantage!
like i said, i was worried about how the actual massage would go with my pregnant belly. however, the masseuse assured me i would not even know the difference. she had special pillows for when i laid on my stomach, and the bed was able to be elevated a bit for when i laid on my back.  she was right! it felt like a normal massage and i was so comfortable. the masseuse let me choose what oil i would like for my massage, which was a nice touch. i chose citrus. they do a lot of work with essential oils, which i think is pretty cool. i am into alternative remedies like that!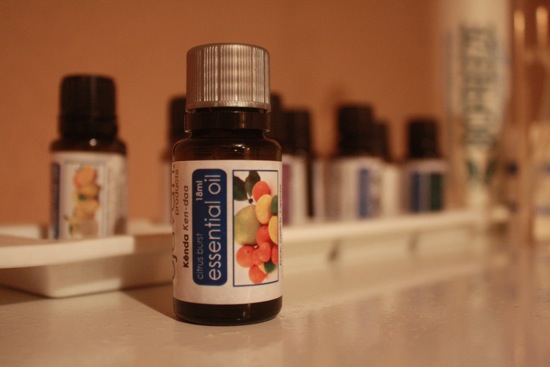 after my massage i was completely relaxed and felt amazing! their philosophy states: "we are committed to mindfulness. we dedicate ourselves to the awakening, the balancing, and transforming of ourselves, our clients, and our community. through the integration of both eastern and western wisdom, our treatments and spa boutique are designed with a desire to eliminate stress and maximize comfort in the body, mind, and spirit. we believe that we are all capable of naturally generating happiness and health." i have to say that they lived up to their philosophy!
mindful medical & spa offers so many different services. of course they are known for their extensive massage menu, but that's not all. they have soaking tubs available–your choice of an herbal bath, hydrating milk bath, or detoxifying mud bath. you can do the baths stand-alone or in conjunction with a massage.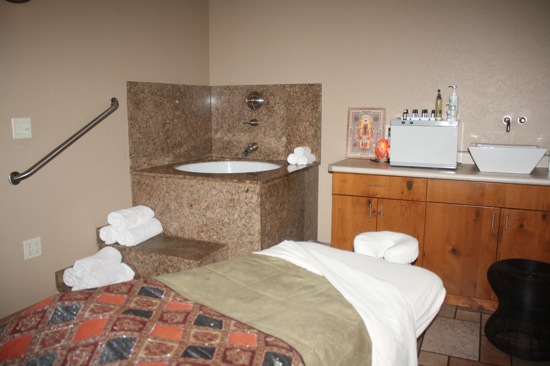 there is also an awesome room for pedicures and manicures, which would be super fun to do with some lady friends. something cool that they offer each month is called "girls night out" where you get a three spa services for just $99 and there are refreshments, door prizes, and discounts! wouldn't that be so fun to do with friends?!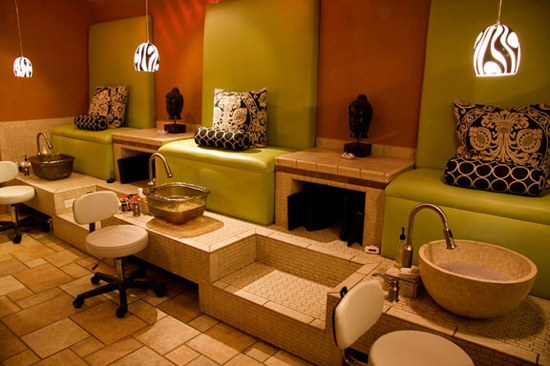 additionally, there is a wide variety of facial, skin care, and waxing services available. they even do laser hair removal! seriously, this spa does it all.
i have a little surprise for my local readers! mindful medical & spa has generously offered to give away a 60 minute massage to one of you. i PROMISE, you want to enter this.. you will be amazed with your experience!
to enter:
check out their website and leave a comment below with which one of their many services you're most interested in (they have a LOT! make sure you use the left side bar to navigate through the spa menu. i want them all!)
for an additional entry, head over and like their facebook page and post to their wall, letting them know meals & moves sent you. leave another comment here letting me know you did that.
this giveaway will run until sunday, april 13th @ 11:59 PM.
and, not to worry, if you can't wait for the giveaway to end or you don't win and just want to get your spa on, mindful medical & spa has a special deal for you. all readers can get 15% off ALL SPA SERVICES from now until the end of april. simply mention the code "MEALS AND MOVES" when booking your appointment. you better believe i will be taking advantage of that 15% off before the month's end… maybe multiple times!
ok, all this spa talk has put me in the mood to relax. i am going to see if i can go sucker marshall into giving me a foot massage. he doesn't let me pull the pregnancy card EVER, but he has been pretty dang sweet these past four months.. so something tells me he may give in. ;)
enjoy your week! be back sooner rather than later, i hope!
xo. janetha g.