HI! i have really felt like blogging lately.. i have started a post three or four times, only to not have time to finish it. i have all these drafts and now they are irrelevant.. so instead of writing a post on a certain topic.. i'm just gonna ramble tonight. because i just wanna type words and stuff. and i haven't had a chance to lately! boooooo to busy-ness. but YAY to feeling better.
my pregnancy nausea has almost completely vanished now that i am in the second trimester. i am jumping for joy (in my mind, because if i jumped for joy in the flesh, i might pee my pants) because i know many women suffer from nausea throughout their entire pregnancy. glad i have felt some relief. now it's just heartburn and exhaustion with an occasional bout of nausea. i can handle that. side note.. i used to always say "i am nauseous." but that's not correct.. it's "i am nauseated." if you are nauseous, it means you cause nausea.. so the right thing to say is you are nauseated. I KNOW THIS IS NOT BRAND NEW INFORMATION TO MOST OF YOU. but it's a fun fact i learned at the ripe age of thirty. no shame in my learning game. (plus the few people i did chat with about it had no idea, either!)
sooo.. anyway. here's my belly these days. it's actually bigger today, this was mid-week last week. i have had to buy some maternity clothes already, which was unexpected. i am 15 weeks and didn't think i'd be growing at such a rapid rate, haha.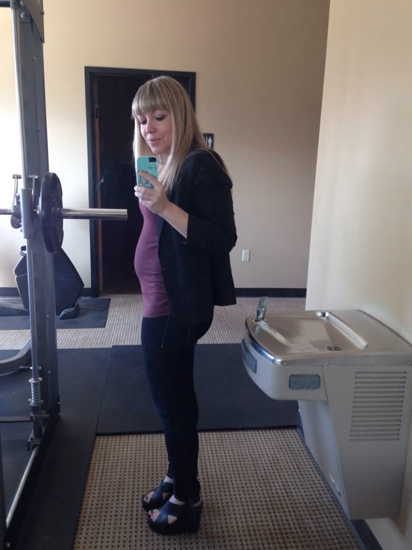 things have been pretty hectic lately–hence the silence on the blog. like i said, i have wanted to post.. but life has gotten in the way! ya see.. we still don't have a replacement for kerryne's admin assistant position. i finally did hire someone (YAY!!) but she doesn't start for a couple of weeks. so between my own job, doing half of that job, and only functioning at about 40% due to that growing a human thing.. i have little to no energy when i get home.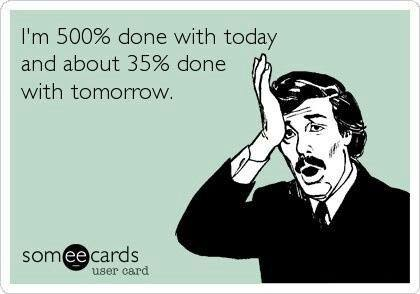 BUT, when i DO have energy, i have been going to the gym. it's real weird. i stopped going to the gym a few months ago and now that i have been back a handful of times, my body hates me. 
i did 30 body weight squats and couldn't walk the next day. that's pretty ridiculous. i did a few GPP workouts (scaled back a little on the Rx weights since i hadn't picked up a weight in months) and my entire body was sore for a solid week. i did a few rounds of kettlebell swings last week and my hamstrings are still in recovery. it's like i am a brand new worker-outer and i need to remind myself of that. my brain thinks i can just hope back to it, but my body is like WTF, janetha, you need to ease into it! so i will. luckily the pregnancy issue hasn't really gotten in the way of the workouts yet. i definitely get tired quicker and am not doing things like box jumps or back extensions.. but i can do most other exercises still.  i want to try to go to the gym three times a week–that's my goal. side note, i dunno how all you pregnant folk work out 6 days (sometimes 7 days) a week. crazy ladies. i guess i am lazy at heart, though, so i welcome the excuse not to work out with open arms. that said, i know it's important to stay active.. hence my three days a week goal. ha.
that's all i really have to say about moves. sorry for those of you who read for workout inspiration.. this blog will definitely be lacking that for the next five or six months, haha. but i am REAL good at eating food lately, so there will be no lacking in the meals department!
i went to the most lovely brunch today!  my friend amanda has an amazing deck and the sun was shining. it was potluck-style. i made smitten kitchen's raspberry crumb breakfast bars. i was nervous that they wouldn't set up at first, but they turned out perfect!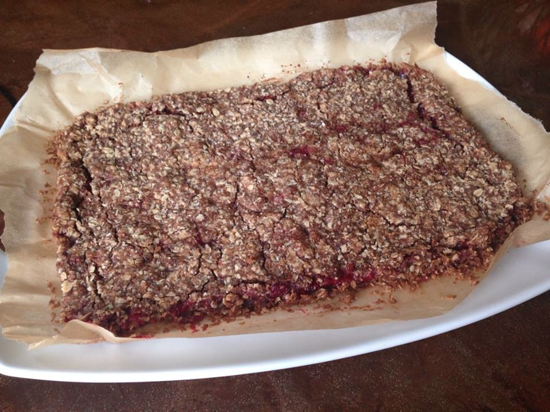 i used frozen raspberries since they cost ten million dollars right now. worked like a charm! i also omitted the cinnamon and baked them for 10 extra minutes, but other than that i followed the recipe.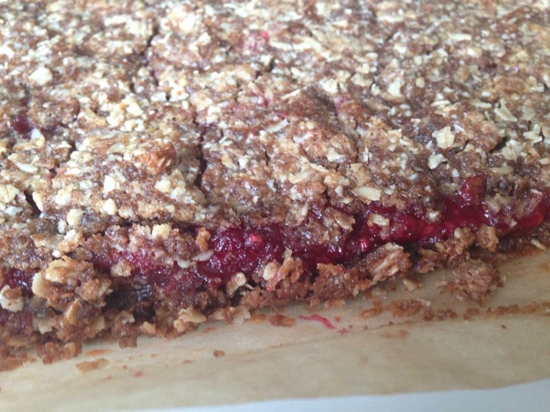 the brunch spread was marvelous! there was biscuits & gravy, egg & potato casserole, pao de queijo (brazilian cheese puffs), apples & peanut butter, and the raspberry bars.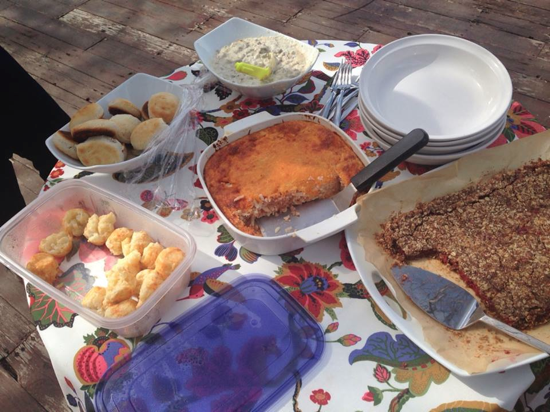 i was in LOVE with the sunshine today!!
there was also a great drink spread including hazelnut coffee, orange juice, and brazilian limonada (aka limeaid made with sweetened condensed milk and yes it was amazing.) amanda is the cutest with her dishes and tablecloth–it was perfect. 
later on our friend cassie came with the best, BEST, B-E-S-T trifle of my life. and, of course, i didn't take a photo. but it was THIS recipe and she made it in one big bowl instead of individual servings. we all inhaled that trifle.. i can't wait to make it myself.
in other food news, i made a very labor-intensive orange chicken for dinner tonight.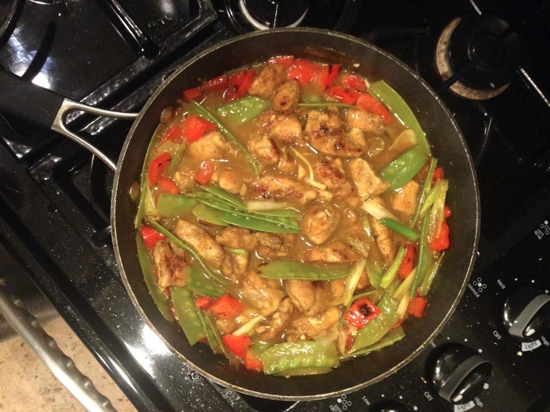 i pulled the recipe out of the latest issue of clean eating mag. it said 35 minutes but it took me double that, a solid hour and ten, and i will never make it again for that reason.. haha. it was tasty, though!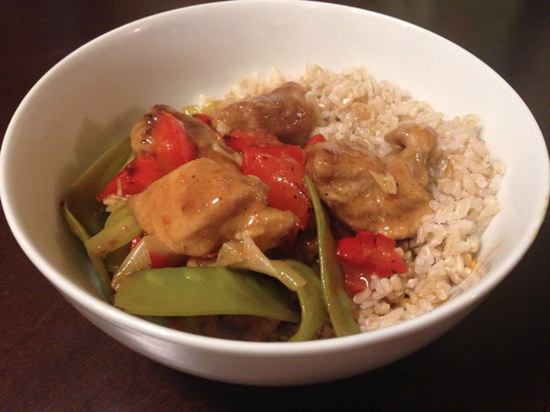 anyone have a simple, speedy orange chicken recipe? 
i am sure it took me longer than usual because my brain is struggling. pregnancy brain IS A THING. i did a throwback thursday of my broken arm the other day.. saying "7 years ago today i broke my arm"–umm.. that was on march 6. i broke my arm on march 7, 2007. the next day my timehop talked all about my broken arm. i was thinking.. i didn't break my arm on the 8th! why was i posting about it on the 8th? …and then i realized that i thought it was march 7th all day long on thursday. i even tore my day-to-day some e-card calendar off to the 7th prematurely. my poor brain.
it must be rubbing off on marshall, too, because last night we drove to SLC to go grocery shopping at trader joe's and whole foods (about 15-20 min from home) and as we were walking into the store we realized neither of us had our wallet. whoops! we drove all the way home, then all the way back to the stores. wild saturday night, i tell ya.
other food i have been making and/or eating lately…
the best chocolate chip cookies ever.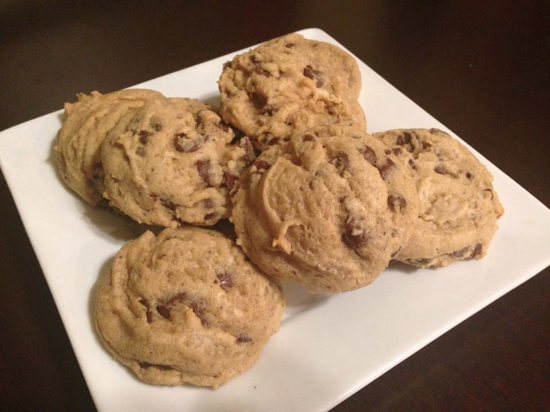 costa vida salad from saturday.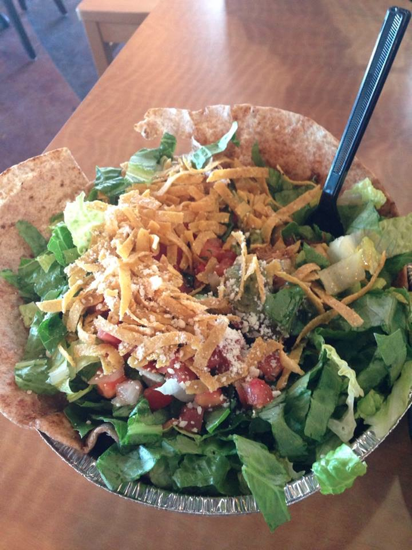 hummus, goat cheese, and olive tapenade stuffed chicken & balsamic couscous pilaf. so good i am making it again this week.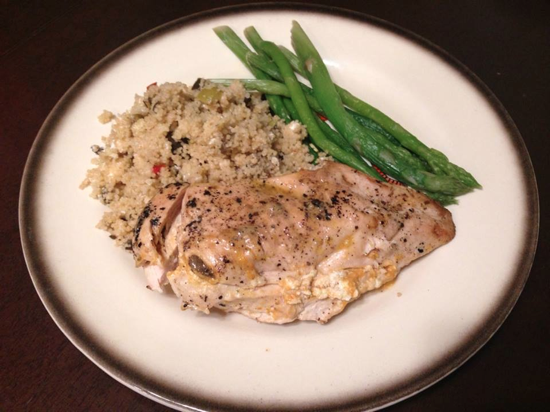 mini eggs.. BEST EASTER CANDY EVER.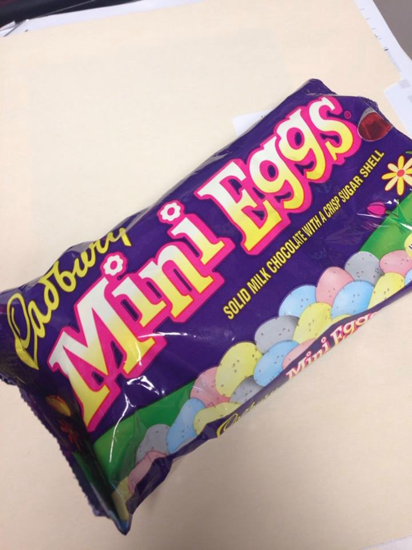 in other news, i hopped on the oil pulling train today.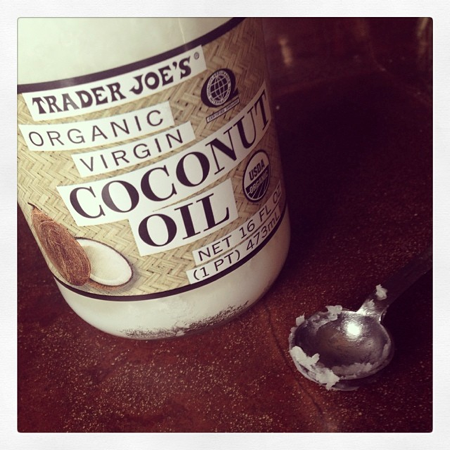 i am all about natural remedies (remember the oil cleansing method?) so when i first read about oil pulling i was intrigued! plus, you can't whiten your teeth the traditional ways when pregnant (strips, bleach, etc) so when i saw this whitens teeth, i signed right up! the first few minutes were a little gaggy, but once the oil melted it was smooth sailing. i swished for 20 minutes and then spit the oil in the trash. i will continue to do this daily and let you know how it's working for me! my mom has been doing it a few days and said she already can see a difference in the whiteness of her teeth. here are the other benefits oil pulling claims to provide (taken from this post):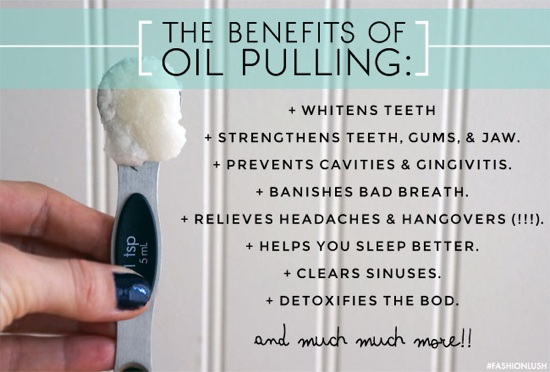 okay. time for bed. thanks for reading! i missed rambling my heart out. hopefully things will slow down in life and i can pop in again more often. 
OH. before i go.. some people have asked me to address this or that regarding being pregnant. i am happy to compile all your questions and do a Q&A post. if you DO have a question, use my ask me anything form and i will do a post in the near future.
k! have a great week! 
Qs~
1. what natural remedies do you practice? (beauty, household cleaning, anything goes!)
2. what was the last thing you cooked in your kitchen?
xo. janetha g.