yo! two posts in two days? what's going on here…
haha, see, i do miss regular rambling, guys! i decided to default back to old school meals & moves posting and do a tuesday's entirety post!
i started the day off with a brain teaser for my instagram friends.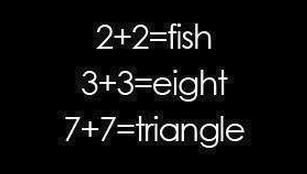 did you get it? it took me a few minutes but then it clicked. if you are hung up on it.. try solving the 7+7=triangle first and work your way backwards ;)
breakfast was trader joe's steel cut oats with PB banana sandwiches.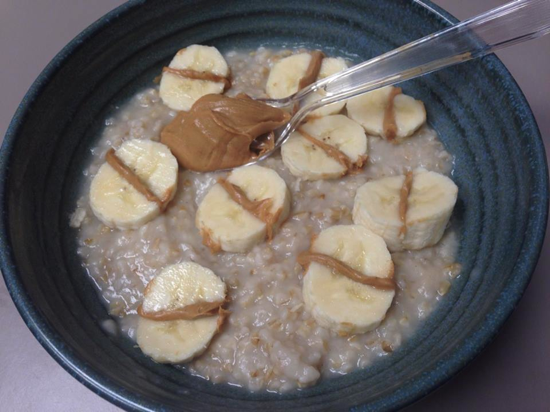 i love these steel cut oats! they are from the freezer section at trader joe's. they are sweetened with maple and brown sugar, but just the right amount. they aren't super sugary. i love the convenience of them because steel cut oats typically take a long time to cook. yep, i have always been a sucker for convenience.
a couple hours later marshall asked if i could run a coffee to him on his job site. it wasn't too far from the office, so i agreed and headed out. i snagged myself an iced americano with a splash of cream as well.
i headed back to the office and enjoyed it alongside a honeycrisp apple.. my favorite.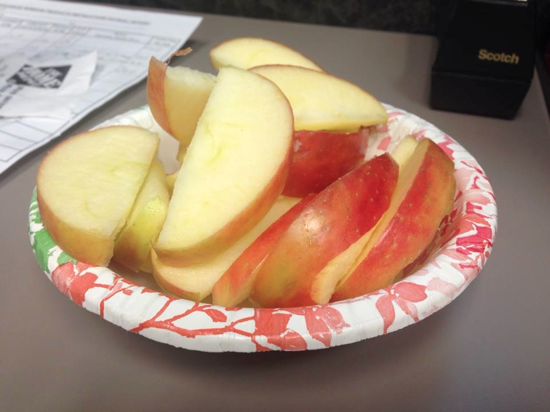 insert a bunch of work here.. it sucks not having someone to fill kerryne's shoes, but on the upside i get to sit at her old desk and chat with amanda all day. i usually am up in my own office by my lonesome.. so it's fun to have some company throughout the day for a change!
lunch rolled around and i was super excited because i picked up a salad from trader joe's. i don't always buy their salads, but when i do i really look forward to lunch time! this particular one is my very favorite at the moment.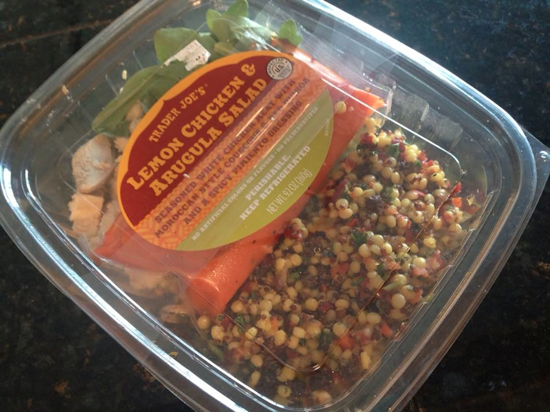 after a couple more hours of work i took a break and was perusing facebook. i saw a post about caesar salad flavored lay's..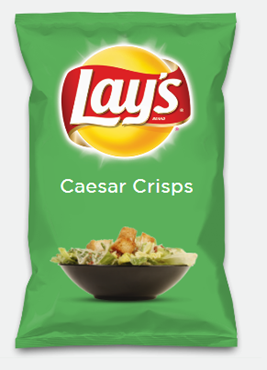 unfortunately for me, and anyone else who said "SHUT UP I NEED THOSE!", they aren't a real live flavor.. but a flavor a facebook friend had dreamed up on the create-a-flavor contest.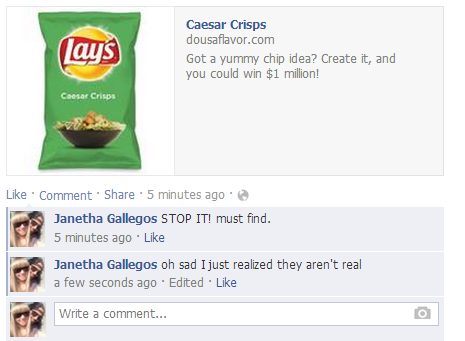 i then proceeded to check out all the other ideas and wish they were legit.  except for the tofu ones. or the marshmallow ones. those didn't sound so rad.
five o'clock rolled around and it was time to head home. when i get home from work i have to have a snack, just like i did when i used to be in grade school. my snack today was probably something better suited for a kid.. but adults can have chicken nuggets, too!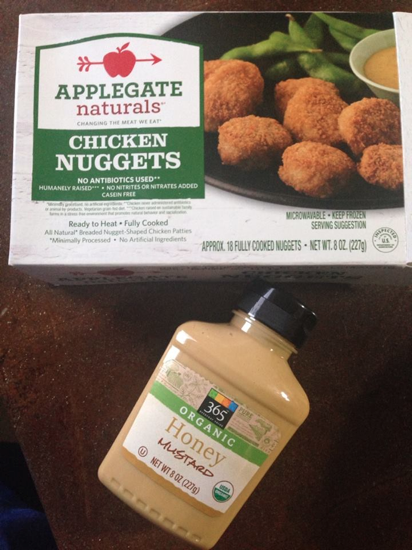 i didn't have much time to snack because marshall and i were heading right back out to meet momma b for some house hunting. momma b is the best real estate agent in all of the land, so if you are in utah and need someone.. she's your lady!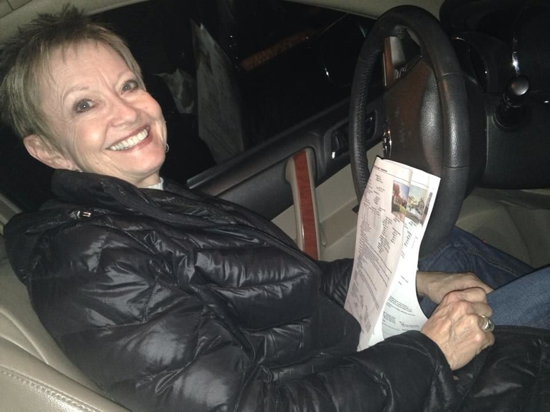 we have been casually looking for a new house for about six months now. nothing has popped up but we do look every once in awhile. none of the three we saw tonight were THE ONE.. but we will keep looking!
we headed home and i decided that since it was already super late i wouldn't end up fitting in a workout. gee.. too bad ;) haha.. lazy girl at heart right here!
house hunting took awhile, so when we did get home we were past hungry. pizza was on the menu but i popped some popcorn to tide us over until it was ready. i am in love with our hot air corn popper!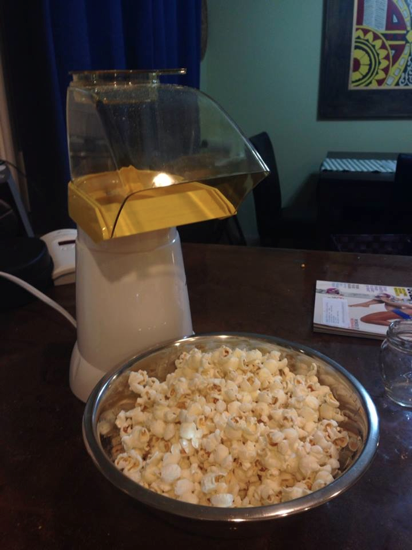 we usually make pizza once a week. the multigrain dough at whole foods is hands down THE BEST pizza dough i have tried. we also picked up this cool little kit to build a BBQ chicken pizza.. how convenient. haha.. such a convenient day with the food!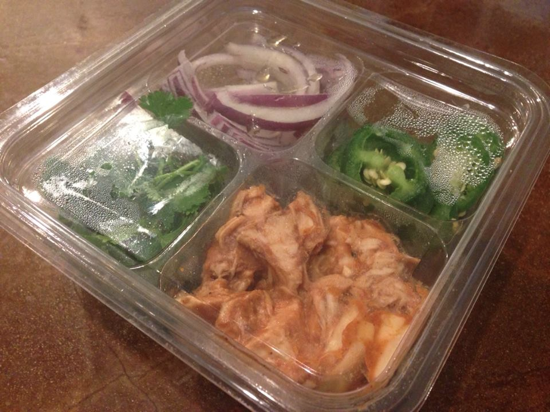 i watched marshall whip the pizza up.. he is the master pizza man.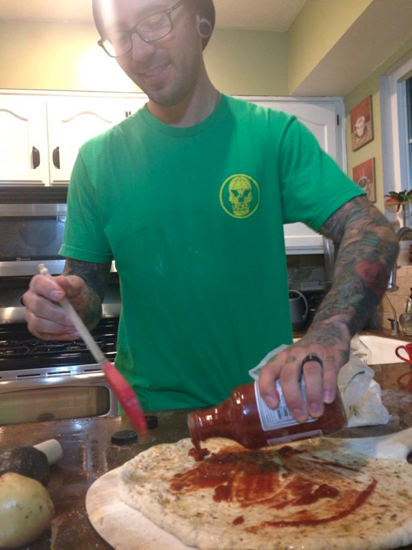 while the pizza was baking i flipped through my new oxygen mag. i loved seeing a snowboarder on the cover! very refreshing.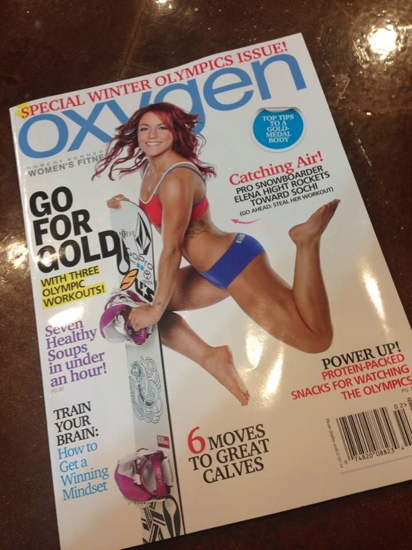 this volcom wolf coat caught my eye.. you have to admit it's pretty sweet. plus proceeds go to the wildlife in alaska.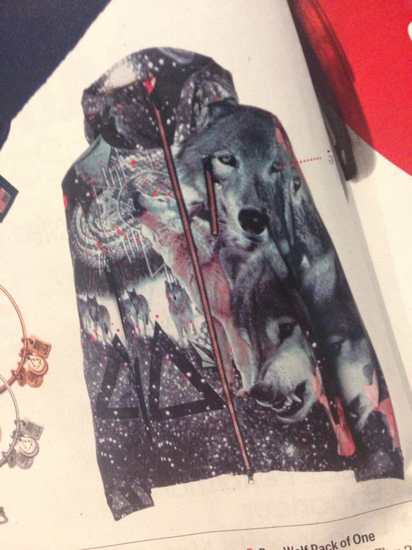 these lemon cheesecake bars also caught my eye! they may need to be made in the near future.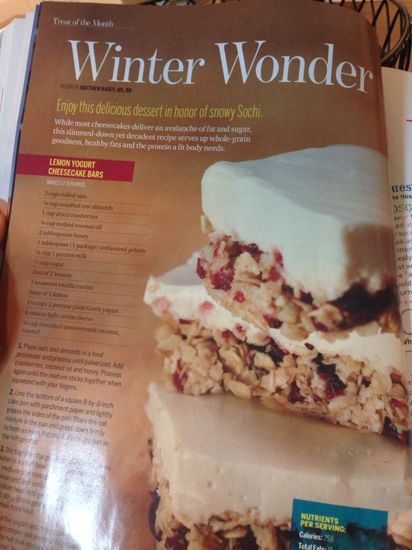 the pizza was glorious when it came out of the oven.. it tasted even better than it looks!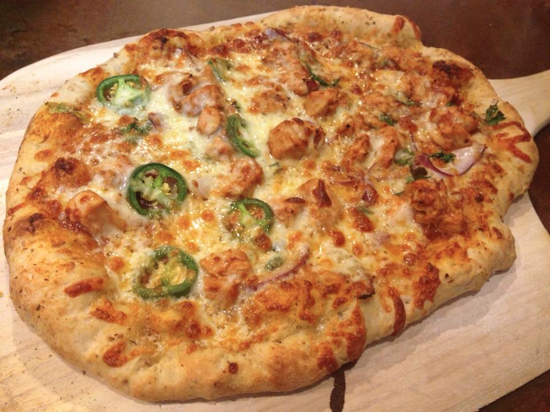 we just finished eating and now we are going to watch our latest show. marshall and i have been on an x files kick the past couple of months. after dinner we typically settle in and watch two or three episodes.  there are over 200 to get through and i think we are about 1/3 of the way through them. i never watched them as a kid, so it's a fun new to me show to watch!
well, that was my day! i hope yours was equally as tasty!
before i go, i want to thank you all for the comments on yesterday's post. i even received some texts and emails from folks thanking me for my honesty. sometimes i think twice about those type of rambles, but when i hear the responses from those who say reading the post made a difference for them, it makes it all worth it.
i do want to mention that marriage these days is fabulous! i guess that post gave the impression that things are rocky, but that was past-tense. it's been smooth sailing for a very long time now. making a decision like the one i talked about yesterday is one of the reasons things are so great.  and we actually made that decision about six months ago, when the trip was booked. and if my post gave off the impression that i am bugged that i didn't go–that wasn't my intent. i couldn't be happier about being here at home. there is honestly no place i would rather be.
if you are having marital problems of your own, please get help from an outsider—therapy works wonders. and don't give up! divorce is becoming more and more common these days.. which is sad. i think it is an important option if something unforgivable happens, but if you just argue and disagree about things.. take the time to really work through them before pulling the D card.
mmmkay, that's a wrap. check ya later alligators.
Qs~
1. what kind of chip would you create?
2. what was your favorite after school snack?
xo. janetha g.