hey! well this is kind of weird. i took so much time off from blogging that i am not quite sure how to properly start a post anymore! i guess i could just say heeeeyyy guys, here i am, alive and well.
you would think i would have a ton to say after a couple weeks off, but things in my life have been pretty same old, same old.
i did have the opportunity to go to san diego last week! marshall and i stayed with my sister and her family for four days. i had to be in san diego for an advocare seminar, and so the fact that my sis lives there was awesome and we made a trip of it.
i didn't take too many photos, but i do have a few to share…
we went to this awesome cafe called snooze for brunch. apparently it is also in arizona and colorado. it really needs to be in utah, though, because i want to eat there again and again and again. so dang good. i had a scramble with goat cheese, spinach, avocado, caramelized onions, and wild mushrooms. it came with toast and a cute serving of hash browns. yes, i called the hash browns cute.
it's always an internal struggle if i want to have a sweet or savory breakfast/brunch. luckily my sister and marshall were having the same struggle, so we decided to split a flight of pancakes to go alongside all of our savory orders. yes, i said a flight of pancakes. snooze offers a plethora of pancake options and for those who just can't commit to one kind, there is the flight option! so smart. we chose a carrot cake pancake, a cinnamon roll pancake, and (my favorite) a blueberry danish crumble pancake. yum times three.
we also hit up a couple of local record shops since marshall's new obsession is vinyl. i got him a record player for his birthday back in october and a steady supply of vinyl has been coming to our house since then, ha! at least it's a fun new hobby for both of us, as we are big music lovers.
should i have snagged this?? haha.
advocare success school was super informative and i am happy i was able to attend. it's a great company and i am happy to be so involved.
oh! i also had my very first panera experience. i have a rule that i won't eat anywhere on vacation that i can eat at home, but we don't have panera in utah. it was good.. but nothing that knocked my socks off. the lemonade was definitely the highlight.
san diego has incredible weather in january. i did not miss the snow and cold a single bit and i would love to live there! as a retired avid snowboarder, i never thought i would say such a thing.. but i guess that's a part of growing up. i swore i would NEVER get sick of snow or winter.. but temps in the 70s all winter long are looking quite nice right about now!
like i said, not a ton of photos from my trip, but we had an awesome time, ate delicious mexican food, and enjoyed spending time with my sister and her family. i sure wish they lived in utah. or i could always move to san diego.. if it weren't for that whole job thing.. ;)
so.. yeah.. life has been pretty same old, same old.. but one big change happened today and it pains me to talk about it. one of my best friends and co-workers, kerryne, put in her two weeks a couple weeks ago. she found a job that was a better fit for her. today was her last day and i am sick about it. it's not often you get to work with two of your best friends. kerryne, amanda and i have been lucky to work together and enjoy every single weekday with each other. i was literally in tears over her leaving… ugh. life at work will NEVER be the same. 
love you, jer. (that's what we call kerryne. long story.)
what else? oh! randy. this guy is doing much better! thanks to those of you who were concerned about his back injury and his health. we got back from san diego and he was back to his usual (goofy) self. such a relief, i hated seeing him in pain!
even though i haven't been blogging, i have still kept busy with things behind the scenes. i am hosting a 24 day challenge with 70 participants and they are halfway done. it's going really well and everyone has already slimmed up quite a bit! just a reminder, the 24 day challenge is still on sale for a few more days. you can snag it from my site here.
i have also been working hard on planning the 2014 blend retreat. we are so excited for this year's event! if you have attended blend in the past, you know what an amazing time it is. i promise this third annual event is going to more incredible than the last two. get excited! it will be held in park city, utah on june 6-8 this year. we had such great feedback about the location from last year that we have decided to host the retreat in park city once again. we pushed the date back a bit so it will be warmer here in utah. mark your calendars! tickets will be on sale within a month or so.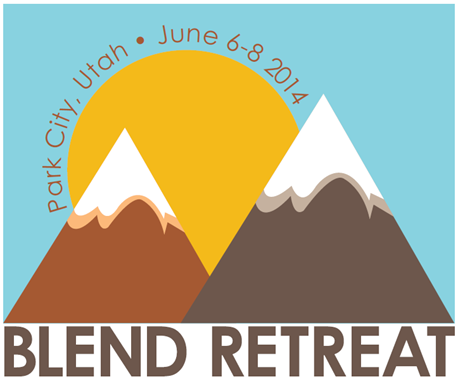 mmmkay.. enough rambling for the day! i promise to try to blog more often. i was definitely over it for awhile there.. but your emails and comments on instagram definitely prompted me to post today and hopefully i will post again soon. :) love you all!
Qs~
1. if you could up and move ANYWHERE in the world, and money/job/family/etc was not an issue, where would you move?
2. what was the last thing you ordered when dining out? were you stoked on your selection?
xo. janetha g.