hey! long time no blog! hope you have all enjoyed the days leading up to christmas. it's hard to believe that tomorrow is christmas eve. sneaky holidays.. they come and go and before we know it, it'll be summer again. 
i had a fun and festive day today! things started out with my final day of work before the new year. (YAY, time off!) things also started off with an asiago bagel and cream cheese.. because carbs and christmas go hand in hand.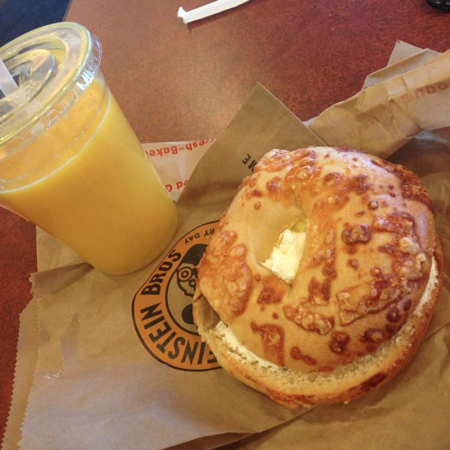 later in the day we had a luncheon at work. no photos of the food, but i couldn't resist snapping a pic of my boss and co-workers wearing these super sweet cat shirts. they all got them last week when they took a road trip to st. george. pretty sure they picked them up from a gas station in beaver.. aren't they horribly awesome?!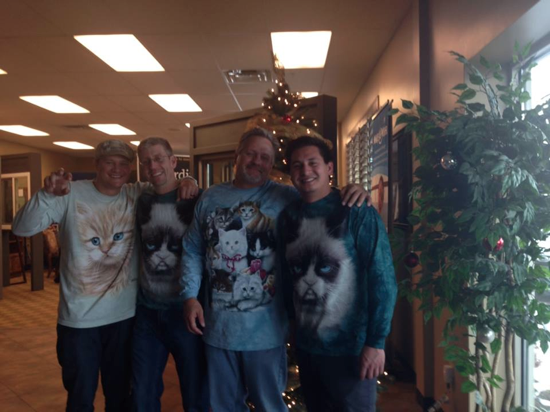 we closed up shop early and i headed to my sister in law, lindsay's, to decorate cookies for santa!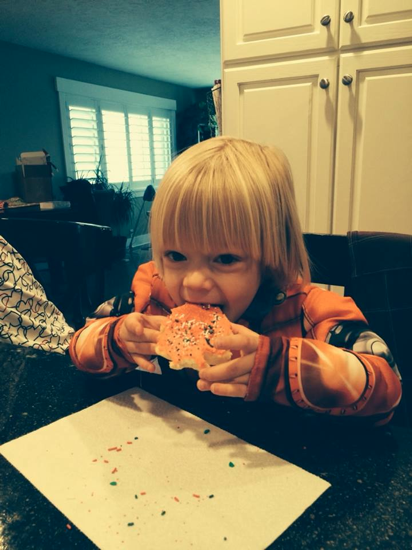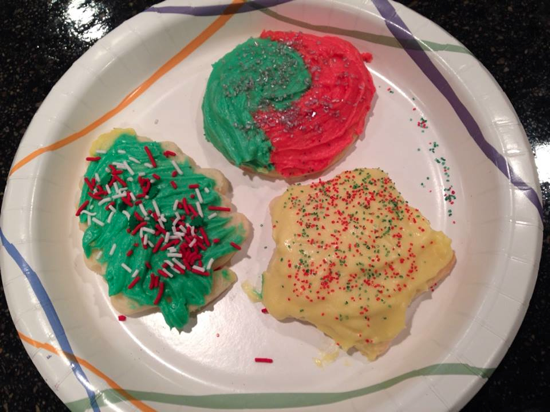 can we take a minute and admire how adorable my niece, nora, is? LOVE.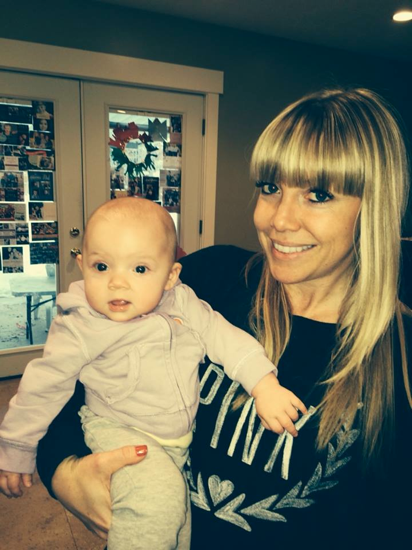 i had seen a fun thing for magic reindeer food on pinterest, so i brought all the stuff to make it!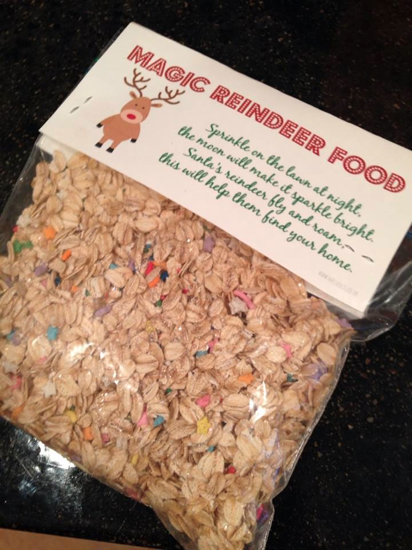 magic reindeer food:
oats
glitter
sprinkles
ziplock bag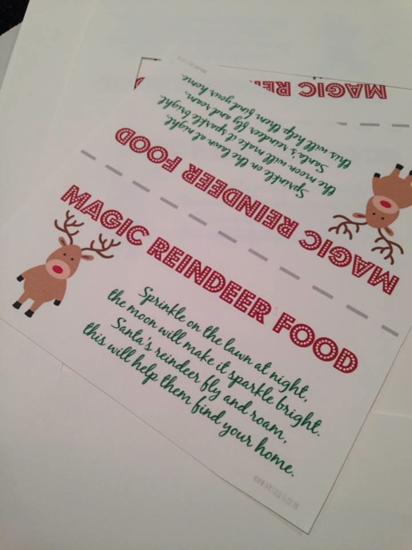 so simple and so cute! my niece and nephews had fun putting their reindeer food together.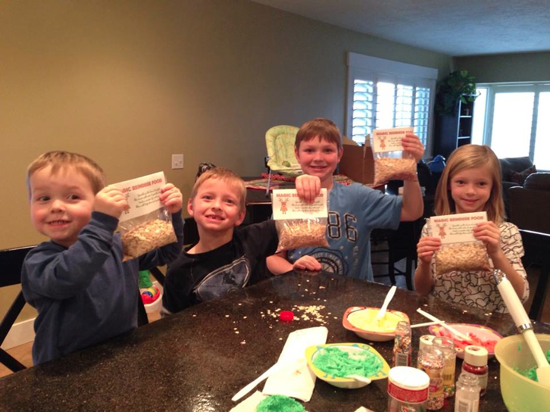 momma b and i also had fun putting some magical reindeer food together. santa needs to be sure to stop at our houses, too!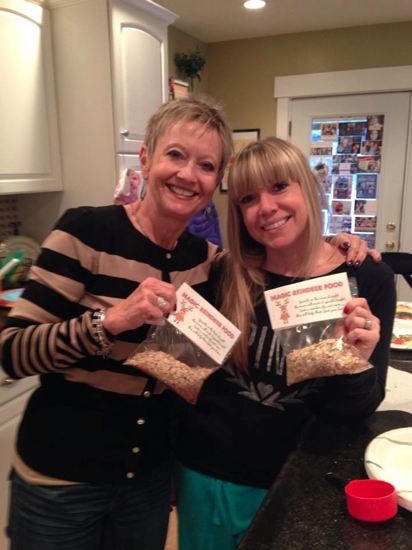 not sure what greyson was making, but he was determined!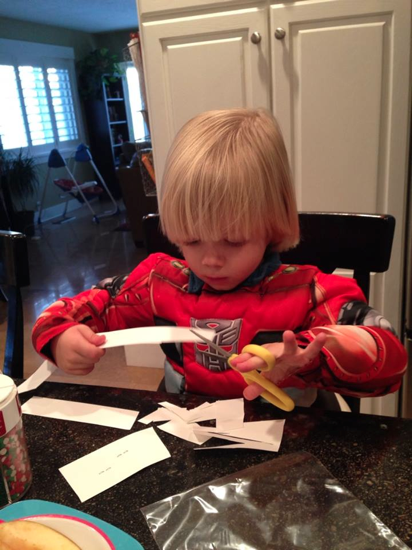 after the cookies and craftiness, my mom and i headed to the grocery store. long time readers may recall that our family delivers groceries and gifts to a family in need every christmas eve. this is something my parents have done since before i was born, so i have literally been doing it my whole life. this year things are pretty hectic and busy on christmas eve, so my mom and i decided to do this traditional act of service tonight instead.
we had a great time shopping for a family of six. we got lots of food, toys, beauty products, kitchen gadgets, and other odds and ends.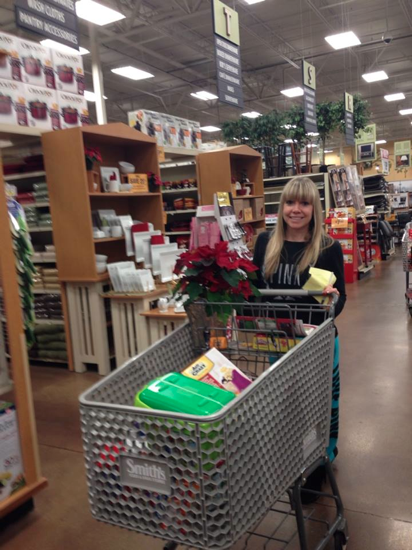 something funny–we wanted to get some stephen's hot cocoa but everything on the top shelf was sold out or dented.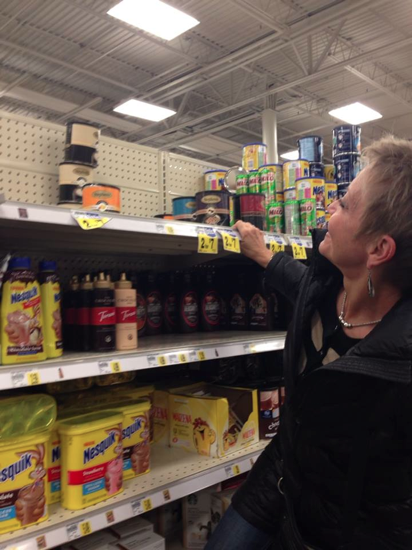 then, after a few minutes struggling to see what was up there, i looked to my left and saw a FULL CART of stephen's cocoa.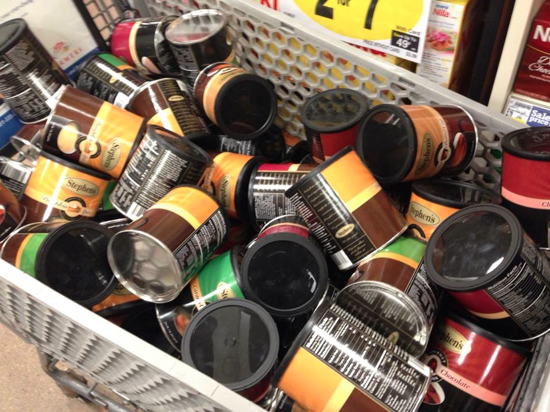 umm.. yeah.. the apple doesn't fall far from the tree. momma b and i are two of a kind.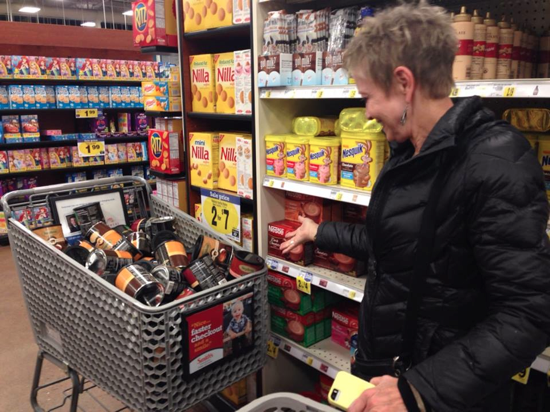 once we finished our  shopping we delivered the goodies anonymously. i am so glad we found time to do this act of service. it's my absolute favorite christmas tradition!
i came home to dinner–marshall had made tacos for us and they were ready and waiting. he's a babe. we just ate and now we are going to finish off the final season of breaking bad! we have been binge watching it like nobody's business and i can't wait to see how it ends! shhh.. don't tell me.
i hope you all have a wonderful holiday! i may or may not pop in later this week. i do have a lot of time on my hands since i'm off from work, so i hope to fit in a blog post or two!
Qs~
1. what is your favorite holiday tradition?
2. what do you want santa to bring you this year?
xo. janetha g.