i definitely did not intend to let four days pass by without blogging, but that's life! it's meant to be lived, and that's what i've been doing. i thought i would type up a little catch up post of odds & ends that have been happening in my life lately.
first off, the most exciting bit of life as of late was our annual white elephant party! it was saturday night and we had an absolute blast!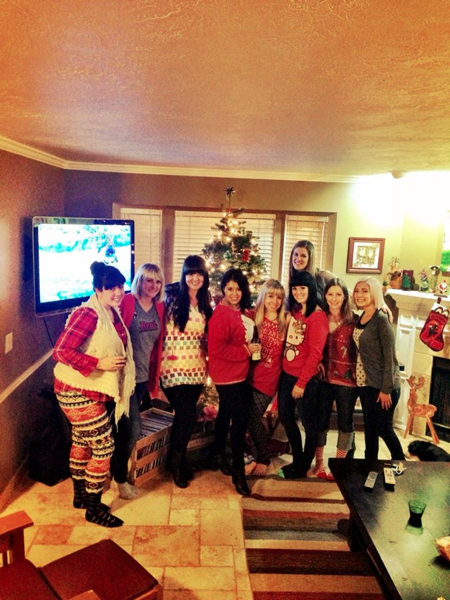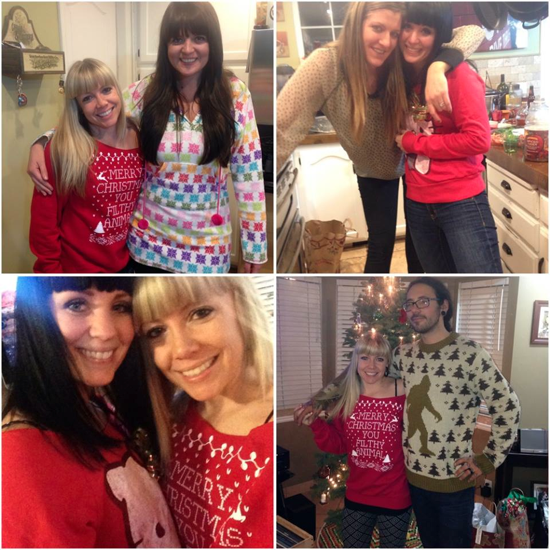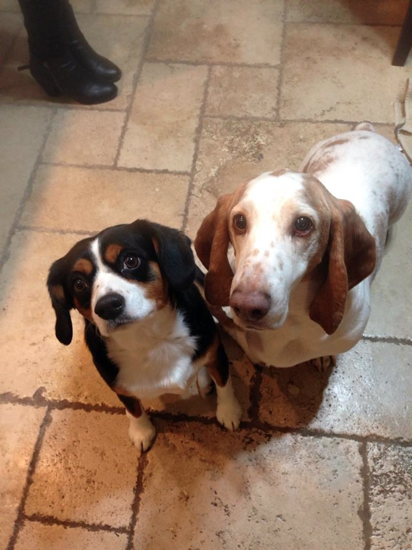 there was lots of good food, ridiculous white elephant gifts, awful christmas sweaters, tasty holiday cocktails, awesome friends, and plenty of laughs.  oh, and a mistletoe.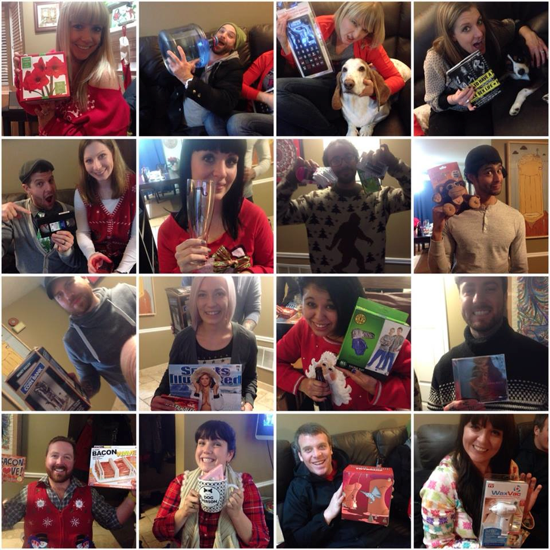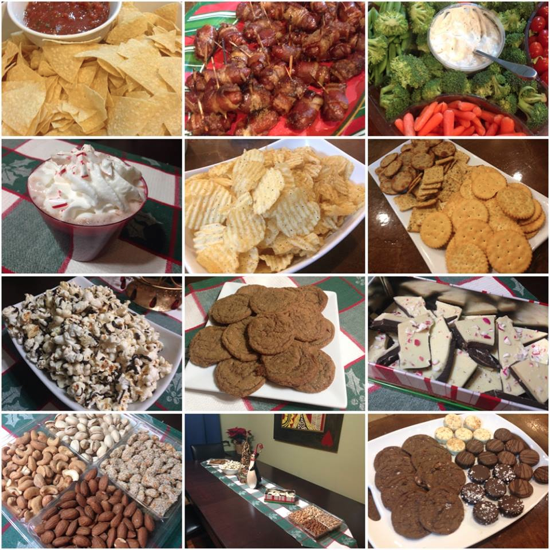 i think we had a little TOO much fun on saturday, because i spent the majority of sunday sleeping. or eating. legit all i did was sleep and eat the whole day. oh, and we bought a hot air popcorn popper. a necessity since we are settling in to watch all of the seasons of breaking bad (finally!) we had watched the first season awhile back, but then got distracted by our other shows (the shield and game of thrones) but all those episodes are over, so breaking bad it is! we are in the middle of season two. so far, so good. don't tell me what happens.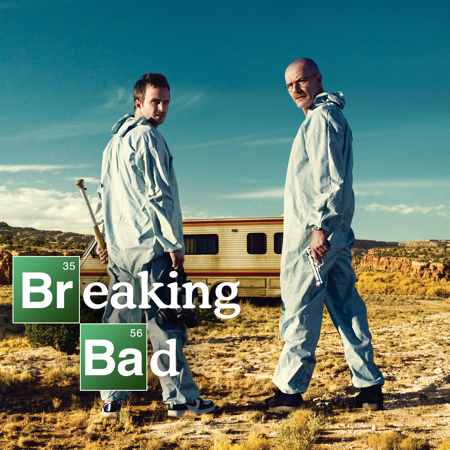 i don't have a whole lot to tell you in the gym category of life. i actually took 6 days off in the last 8 days. whoops. it happens, i guess. actually what is really happening is the side effects of clomid (fertility drug) really threw me through a loop last week. more so than the first 10 or so days i was on it. there were physical pains that appeared and i was ridiculously exhausted! and grumpy and sad and super emotional. and bloated and hot. oh my hell, it's like i am pregnant minus the baby! it's bad!! i haven't felt up to working out at ALL. but luckily today i woke up feeling a lot more like myself. i even went back to GPP! first time in over 2 months!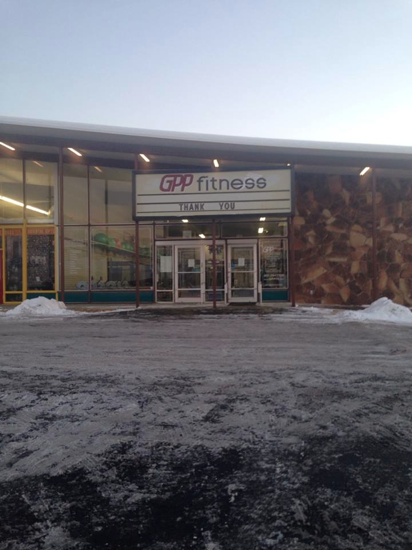 i missed it so much.  i have taken a couple months off cardio and just lifted 4-5 days a week. then last week i took a break off from even lifting, so today's workout was brutal to say the least. (even though it's one of my all time favorite daily workouts!!)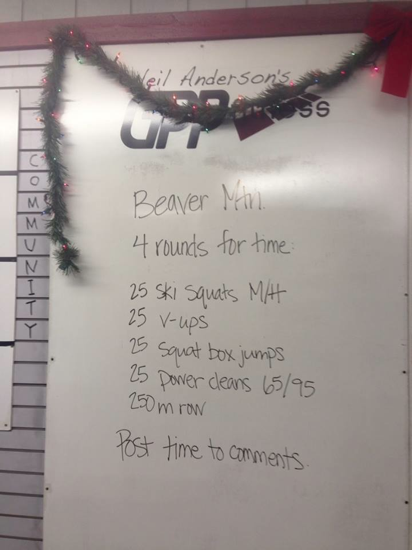 my cardio endurance is shot, guys. like.. i was huffing and puffing and gasping for air during the whole workout. i finished a good five minutes slower than i typically finish this one, so i know i have lost a lot of endurance. but that's ok! i'll get it back eventually! i think GPP has ruined me. when i was doing the mshell fitness plan, i could NOT make myself do the cardio portion of the plan. the thought of running on a treadmill makes me want to gouge my eyes out. i definitely like getting my cardio in through cross training at GPP. today's workout definitely hit my lower body, but above that it challenged my endurance!
i came home and marshall fixed pizza for dinner. i am slowly pawning more and more of our "staple" meals off on him, hehe. he is a pro at spaghetti, tacos, and now pizza!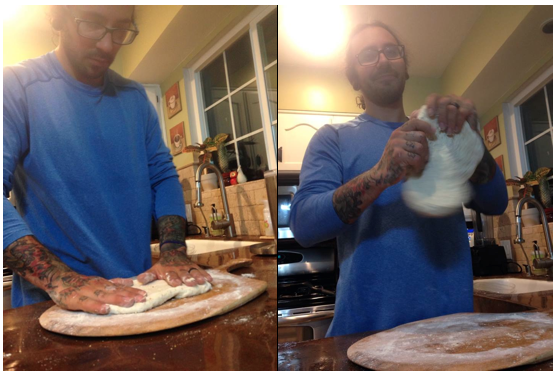 now i am eating pizza and then will go make a couple loaves of momma b's banana bread.
just a heads up, i will be blogging about the january 24 day challenge later this week! many of you have asked about it so i wanted to let you know! it will be very similar to the holiday hustle. over $1200 in cash and prizes awarded, a support group, exclusive emails, and LOTS of encouragement and accountability. and, of course, a catchy name ;)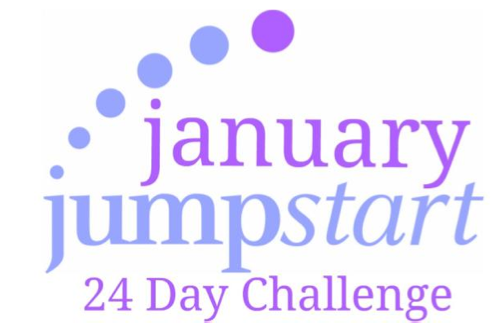 if you want to snag your challenge products so you have them ready to go for our january 6th start date, you can order them HERE anytime. or you could put it on your christmas list ;)
finally, i want to share this infographic that compares lifestyles today to those in the 1970s. it's pretty interesting!
ok! off to bake!
Qs~
1. what was the last TV show you watched?
2. who usually cooks dinner in your house?
xo. janetha g.