hey! happy december! today is actually my half birthday. did anyone get me a gift? ;)
i am just kicking back with my feet up while the tiger balm seeps into my sore muscles… marshall just slathered it on my hamstrings while penny and randy laid on my back. they are such goofs.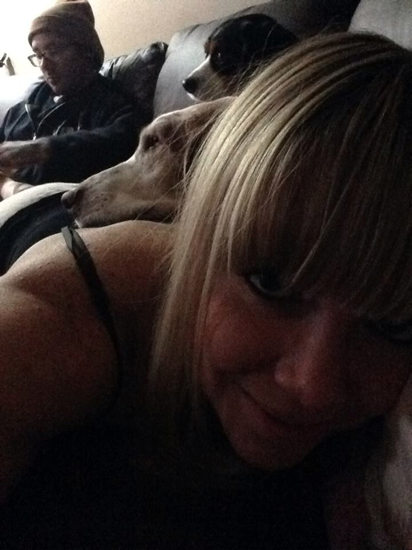 my hamstrings are suuuuper sore from yesterday's leg day workout from mshell fitness. hurts so good. my hamstrings are my favorite muscle to have DOMS in.. and all those stiff legged deadlifts, leg curls, and lunges did the trick!
today was a pretty great day.. after a VERY unexpectedly busy friday and saturday, i woke up today wondering what happened to my four day weekend! can i have one more day, please? i shouldn't complain too much, though, i did get to go out last night with some friends! we went to the pub for dinner, drinks, and to watch the jazz game. can't believe we won! yay, jazz! haha.
this morning marshall and i hit whole foods first thing, even before i had anything to eat (but not before coffee!) we grabbed our groceries for the week and also the necessities for a couple dishes i made for a friends-giving dinner we went to tonight. the dinner menu this week is tacos, biscuits & gravy, soup & sandwiches, chili & cornbread, and probably some thanksgiving leftovers.
after whole foods we went and picked out our christmas tree!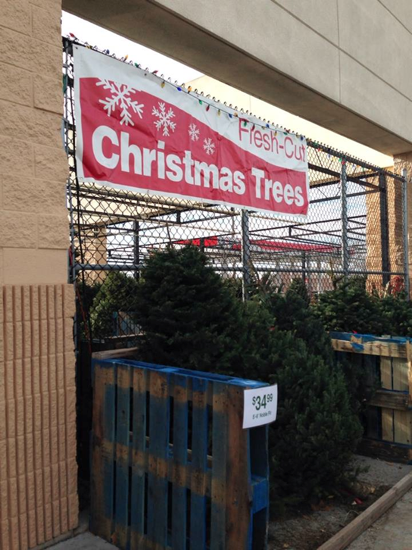 i went for the GIANT one…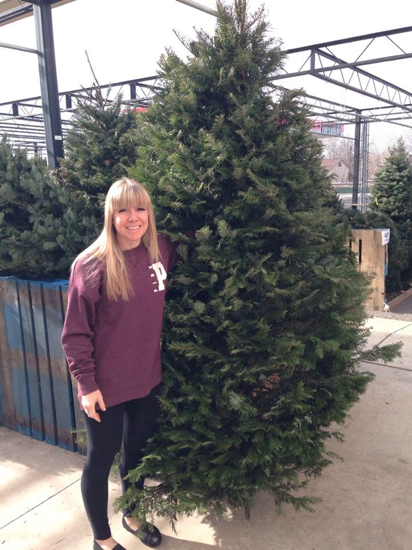 marshall went for the little guy…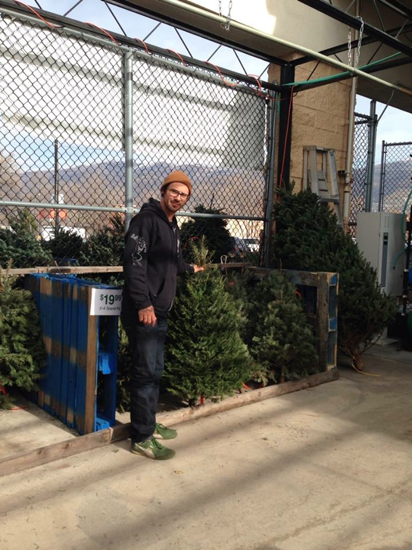 we settled on a noble fir that was somewhere in the middle of the two :)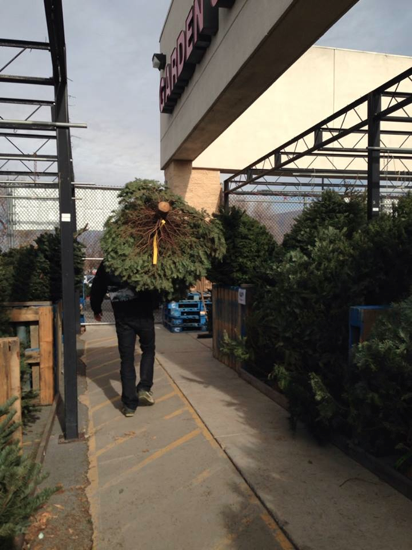 did you know that you have to have the same artificial christmas tree for 22 YEARS for it to be more eco-friendly than buying a real tree every year? between that fun fact and the amazing aroma that fills your house with a real tree, my mind is made up for the rest of my life.
i managed to set up some christmas decorations and string the lights on the tree…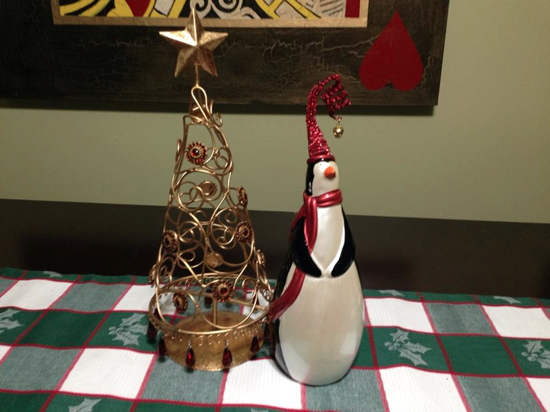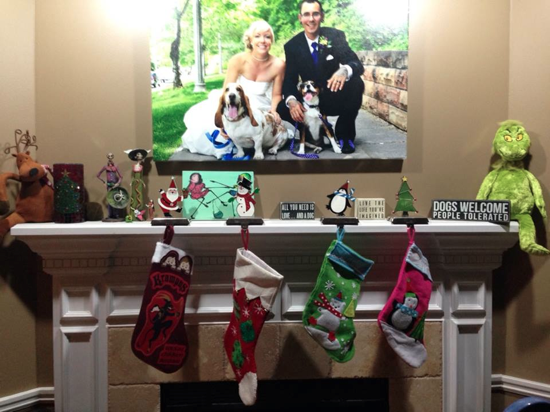 side note: we are getting new family pics this month! yay.. it's high time, we have a new member of the family….. marshall's hair.
…but we haven't hung any ornaments yet! we will get to it… we have a christmas party coming up next weekend so it'll be done by then, promise.
i headed to the gym around 2 for a biceps/triceps/abs workout (again, from my mshell fitness plan) and it was lovely! the gym on sunday in utah is my favorite. nobody is ever there.
i rushed home and whipped up some sweet potato casserole and a salad (the same ones i made on thursday) and we headed to our friends' for a get together. leave it to me to only take photos of the babies, animals, and food… i promise there were a lot of friends there, too!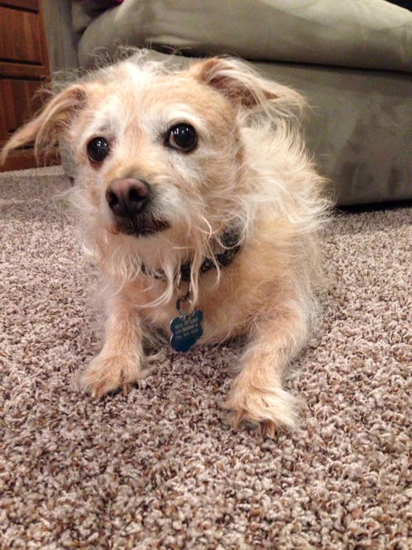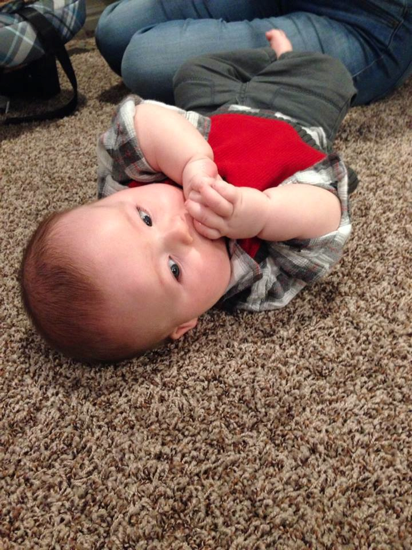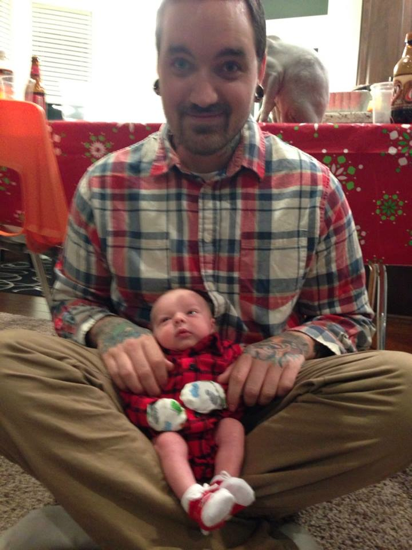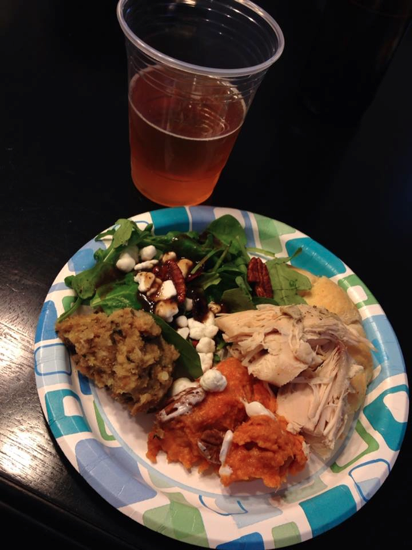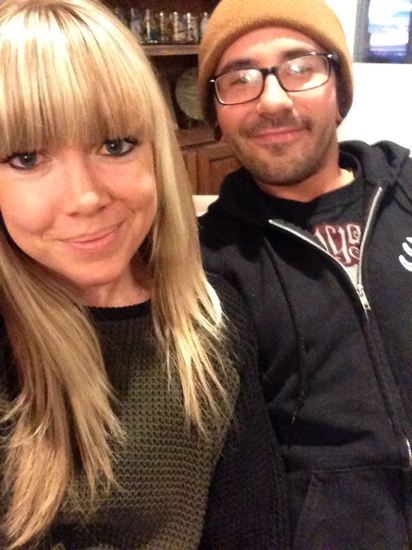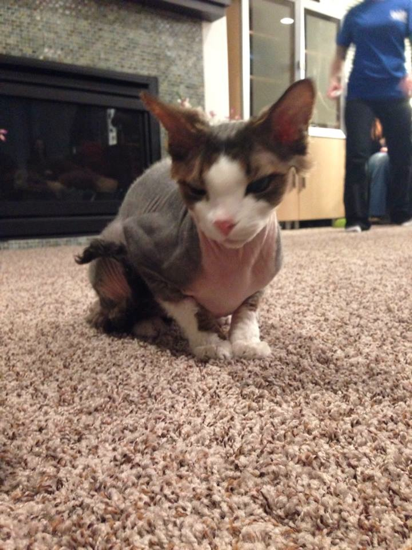 dave and brittney had their new little man less than a week ago! teeny tiny.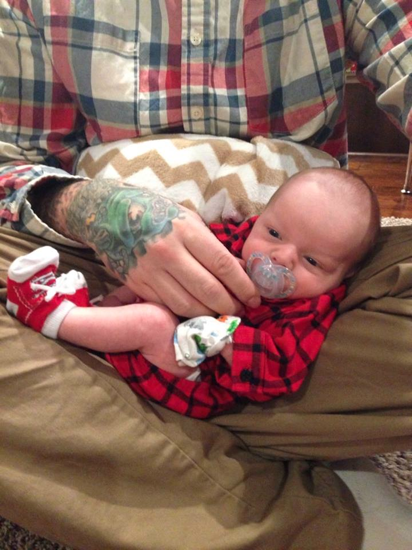 our friends have four hairless cats (sphinx and elf cats–i think that's the name..) and they are SO rad. they climb all over you and will sit on your shoulder like a parrot!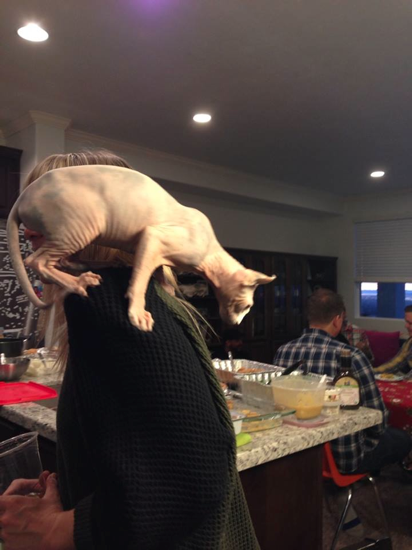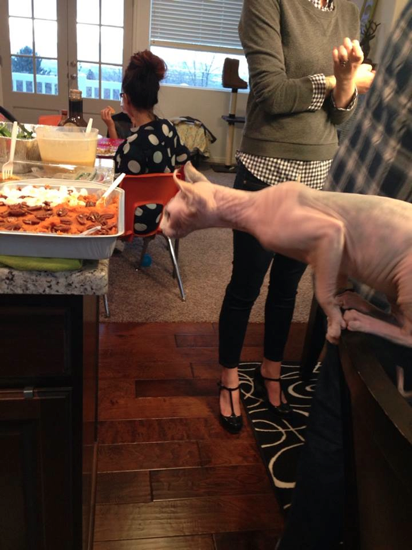 we ate some amazing food and then played cards against humanity.. love that game!
we finished the night off with some pie and ice cream. i love apple pie and i have had so much pumpkin pie this week that it was a nice change!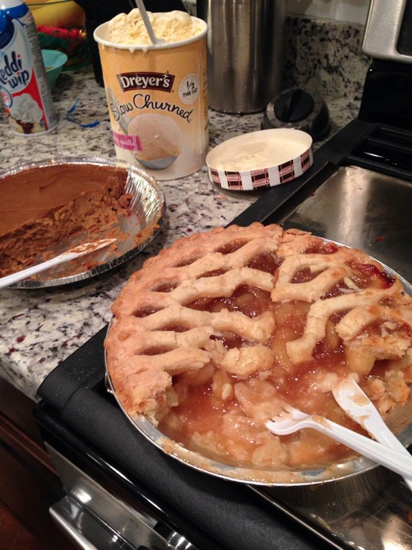 i just finished typing up my cyber monday advocare sale. many of you showed interest in one, so i thought i would throw something together last minute!  it starts NOW even though it's not technically monday yet and it'll go until tomorrow (monday) at 7 PM. CLICK to shop!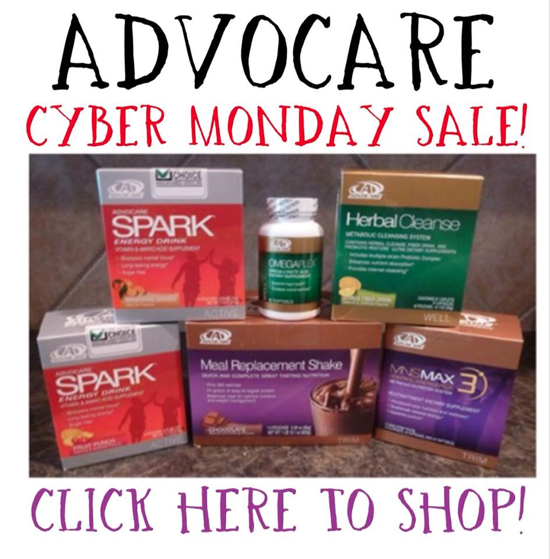 okay.. i'm outta here.. gotta soak up the last few moments of the weekend. hope you all had a wonderful one!
Qs~
1. what's your favorite kind of pie? or if you hate pie, what do you like instead?
2. do you get a real or artificial christmas tree? or a cactus? or no tree at all?
xo. janetha g.