heyyy guys! happy friday to you. it's cold and gloomy and rainy here in SLC. it's been unseasonably warm—it even hit the 70s earlier in the week—so this onset of temps in the 30s is a little surprising. that's utah for ya. i plan to bundle up in a blanket tonight and not move a single inch.
i thought i would do a post of odds & ends that i have been meaning to share lately! no rhyme or reason.. just STUFF.
so, i saw this video the other day about the RIGHT way to eat an apple. like.. you eat the whole apple.. core and all. not the stem, and not the seeds, but everything else!
so i decided to give it a shot. i have now eaten two apples this way and it's amazing!
haha.. so random.. and why isn't everyone doing this?? i also like to eat grapefruit peeled like an orange, which is probably pretty common, but not the norm.
instagram is so great for recipes! it's seriously such a good resource and i find recipes and meal inspiration on there daily. i saw this on my friend brit's feed and i NEED to make!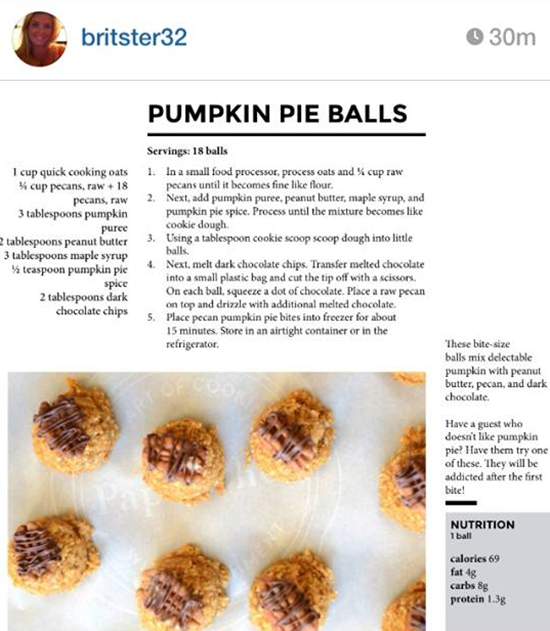 YUM.
soo.. it's no secret i hate cardio. but when i was at GPP i did the cardio because it was built into the workouts. before that, i had to FORCE myself to do the cardio. now that i am doing the mshell fitness plan, i have neglected cardio for over two weeks. YUP. i can't mentally get my ass on the treadmill. dunno what's wrong with me. i became spoiled with GPP and now that i am on my own, i just do the lifting and not the cardio portion of the plan. i have a feeling that (paired with fro yo, cookies, and cereal) is going to catch up with me REAL quick. but, in the meantime, i am building some stellar muscle. haven't seen these kind of gains in a long time, and i'm not sad about it.
i know the muscular look isn't for everyone, but i love it and embrace it and really like to lift. i am digging these heavy workouts and have one more week of the month plan. i am toying with the idea of getting another month of workouts and incorporating some GPP into the week for the cardio aspect of things.. because.. really.. i just don't do it otherwise!
speaking of GPP, locals up north will be stoked to learn there is a new GPP location in syracuse! your first week is free! it's on 455 west and 1700 south in clearfield. check them out and try it for a week for free! nothing to lose, only health, fitness, and strength to gain!
my friend amanda's doxy, pierre, needs back surgery :(
from the facebook page:
Pierre, the dachshund you all have come to know and love is in trouble. He is in paralysis, and no longer can use his back legs. We are saving up for back surgery, but until then he will be going through physical therapy with plenty of meds and bed rest. I am offering to bake your Holiday Pies. Home made crusts from a 3rd generation recipe, and all of the traditional pie fillings you can think of, your choice! You order, and I deliver. Please only Salt Lake homes, or feel free to pick them up and take them wherever the Holidays may take you. All I ask is for a donation towards Pierre's medical costs, and hopefully we can get him back to his old running through the woods self. Thank you so much, for all your love and support!
so sad. obviously she can't be making pies for those who aren't local.. but if you are local in SLC and would like a delicious pie from pierre, you can contact amanda via the gofundme page. if you would like to contribute a donation for pierre's surgery, payments are being accepted via gofundme…CLICK!
another bit of fundraising info… i am participating in an online bake sale to raise money for the philippines!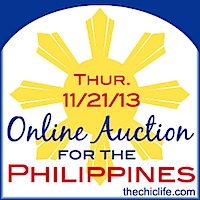 diana is hosting a charitable auction on her blog and it will take place on thursday the 21st. i am donating a couple loaves of the best banana bread ever.
there is some great stuff up for bid—don't miss it!
something i wanted to share was info on the hydroxycut recall i received in my inbox.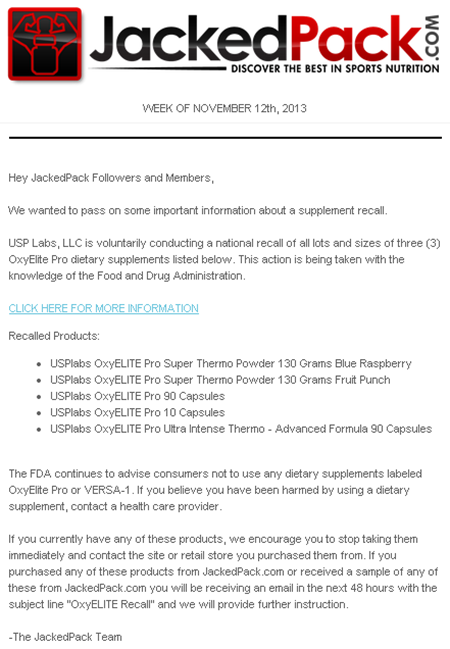 i know a lot of you take supplements so i wanted to make you aware of this recall! supplements that aren't rigorously tested can sometimes be sketchy, clearly proven from the notice above. GNC sells OxyELITE and i have personally taken this thermogenic in the past (years and years ago.) i know many others who have purchased OxyELITE as well, and i have passed this onto them.
that's why i am so pumped up on advocare supplements. they've been tested by informed choice and i feel safe taking them. no surprises and nothing funky about them!
that wraps up my odds & ends. no post is complete without a laugh… so there's this.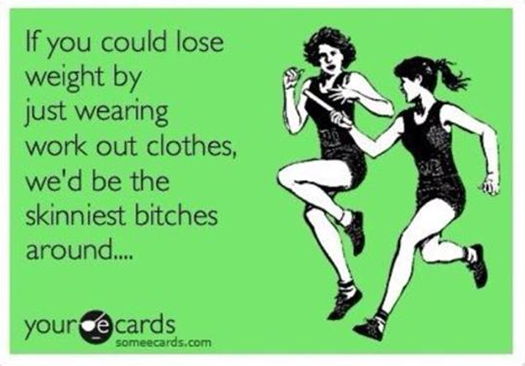 have a good weekend, guys!
Qs~
1. where do you find most of your recipes/meal inspiration?
2. what was the last cause you donated to?
xo. janetha g.