hello and happy sunday! i am sitting here, decked out in my packers gear (hey, victoria's secret has cute NFL stuff!), watching the game with marshall. it's been a football-filled weekend.. we actually went to the U game yesterday. it was the second one of my whole life, and i've lived here in utah for 30 years! football fan fail.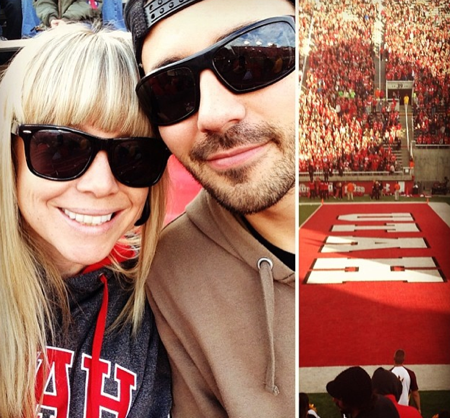 we were winning right up until the last couple minutes, and arizona took the game by just one point. bummer.. but it was a good time and nice weather, at least. 
i spent a good part of the weekend going over all the final photos from the holiday hustle. turns out, deciding on the winners was MUCH harder than expected! everyone did such an amazing job on their 24 day challenge and i wanted to pick every last person to win the prizes. 
with the permission of the participants, i took the photos to various outside opinions to get votes on who should be named winners. i am glad i had help from others, otherwise i'd never have made a decision. it was narrowed down to 18, then to 6, and finally to three. here are the three winners of the hustle!
first place: josh!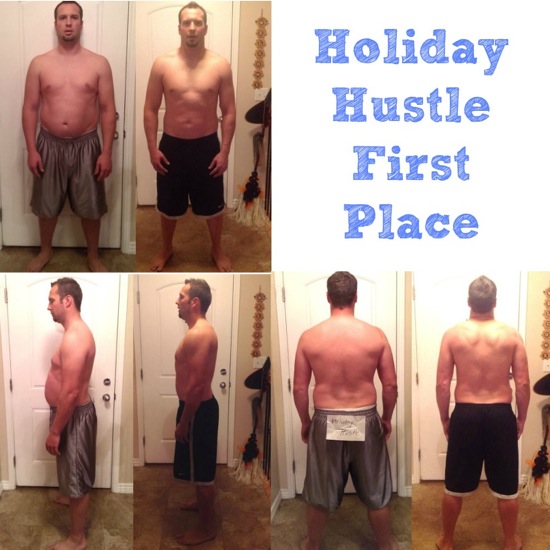 this guy dropped 23 lbs in the 24 days. he gave up soda completely, started working out, and changed his habits entirely. a total 180! i am so impressed by his efforts and results. he has a very busy job as a salesman.. always in his car, working long hours, and no access to a kitchen. HE MADE IT WORK. and he did well. here is a little bit from josh regarding everything:
"Obviously cutting soda was a huge contributor and one that I really don't miss either but this challenge really ended up being just the kick in the butt that I needed to finally make some good healthy choices in my life. Between the cleanse that probably took off half the weight I lost to finally starting to workout like I used to I finally feel good again. I've still definitely got a long road ahead of me but this was exactly the motivation that I needed to jump start the process. I actually loved all the supplements. They all contributed to helping me feel good again. I'm definitely going to continue eating better, working out and staying on some good supplements. My favorite thing that I pulled from the challenges that I can still eat healthy food and it can be good tasting food. Healthy food doesn't always have to be nasty."
awesome realizations! josh has won $200 cash, a living proof fit gear tank (that he could probably give to his wife, haha), a blender bottle, and a box of spark! $315 total value!
second place: angela!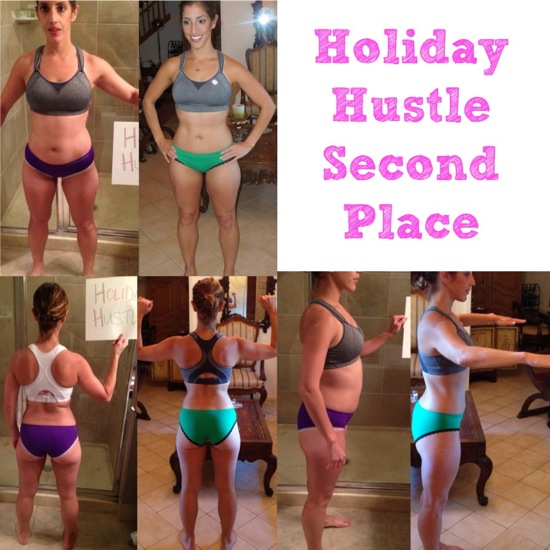 angela did amazing! i know she struggled a bit with bouncing off track, but in the end she really kicked butt. angela hasn't got back to me after i told her she won, but i can't wait to hear what she says! angela has won $150 cash, a living proof fit gear tank, and a box of spark! $200 total value!
third place: melina!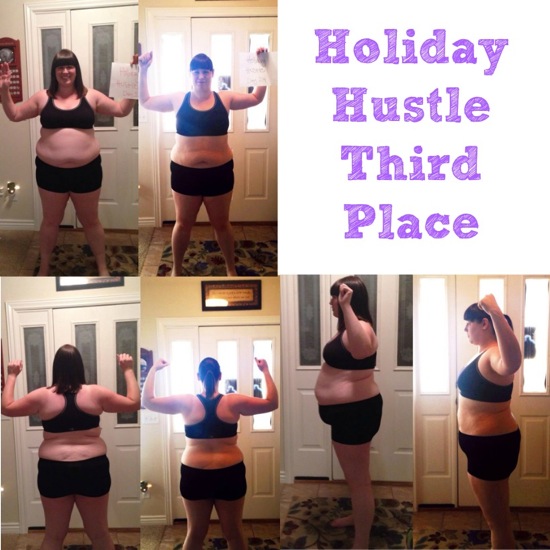 melina ROCKED this. she said from the beginning that she would WIN because she is very competitive. well, she DID! melina had a lot of amazing things to say about her experience:
"This challenge was actually a lot of fun for me. I've always been over weight. I think one of the reasons why is because I never believe in myself or think I can get fit, so why try. I recently (within the last year or so) gained about 50 pounds. Before that I was in a good spot. Not where I wanted to be by any means, but not where I've been recently. This challenge really helped give me the boost and more so the motivation that I needed. I'm sure that a big part of that came from all of your support & the support from the FB group
Water was a huge thing for me, of course. I have never been a water drinker. Always hated it. This challenge changed my mind though! I used to be a 3-4 per day soda (usually diet) drinker. I have found that when drinking water I don't get as hungry throughout the day and just overall, I feel better. And soda makes me retain major water and just feel "puffy". A huge thing for me was giving up sugar. I truly believe that sugar is basically a drug, especially for overweight people. During the challenge I cut it out completely. I could tell a difference in my mood, how my body felt, what I craved, or didn't crave, without it. I actually didn't crave sugar at all. That could very well be partly because of all of the AdvoCare products, but I think the best thing for me was realizing I didn't need the sugar. I wasn't depriving my body from anything without it. I was making it healthier!
The last change I made was just eating cleaner. I don't think it's really the clean eating that was the change I made though. It was the "stress" eating, "depressed" eating, the "let's go celebrate" eating that changed. I eat for all and every reason, and this challenge made me realize I don't need to. I can, and did, find something else to do.  Drink some water, write down my feelings, don't eat them, work out. Maybe it was because I was so focused on the challenge, maybe it was because I was making healthier choice which were making me feel better and fuller longer, but whatever it was, my focus changed and I know now that even if I have a set back along the road, and I'm sure I will, it isn't the end of everything. I can get back up and keep pushing forward."
wow. just, wow. melina has won $100 cash and a box of spark! $125 total value.
i also drew a random winner from ALL pics submitted. we had 122 participants! the random winner drawn was mandy and she will receive $50 cash! her transformation was sensational as well!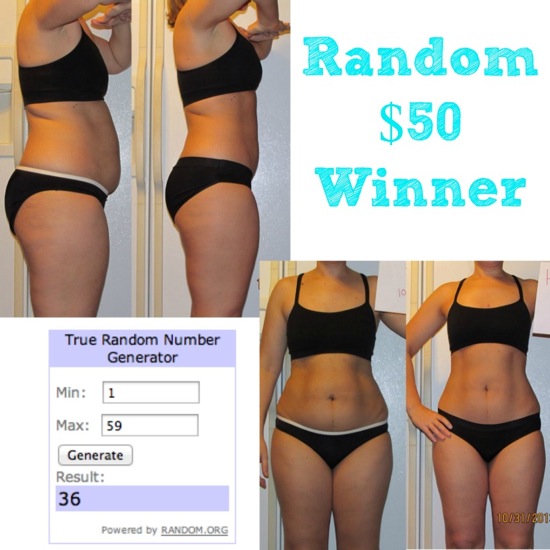 when i notified mandy that she won the $50, she said this:
"I feel great, my pants fit again, I've lost another 3+ lbs and more inches!  AMAZING! HUGE THANK YOU TO YOU!  I'll forever be thankful to you for this opportunity/challenge."
so glad she is keeping it up!
lots of people won throughout the challenge. i had mini prizes through the whole thing.. product, gift cards, kitchen gadgets, workout gear, the list goes on.. it was so fun to have everyone participate! we had recipe challenges, workout challenges, water challenges, and many other fun mini-challenges within the challenge. i think it helped keep everyone accountable and on track. so did the facebook group! we made a lot of new friends! CONGRATS to EVERYONE!
like i said, everyone had amazing transformations, inside and out. and there were many, many testimonials sent in from participants who truly changed their lives during the holiday hustle. it was a ton of fun to host the challenge. i learned a lot from others and we all grew from the experience. many have asked about the next challenge with prizes, so i have decided to host another official challenge in january! it will begin the first monday of january and will last 24 days. if you want to get in on the action, you can order your products anytime before the new year. i will have more details regarding the january challenge when it gets closer!
lots of you said you don't want to wait until the new year to complete a 24 day challenge. a group of us have decided to host a challenge between thanksgiving and christmas for those who want to make changes before the end of the year.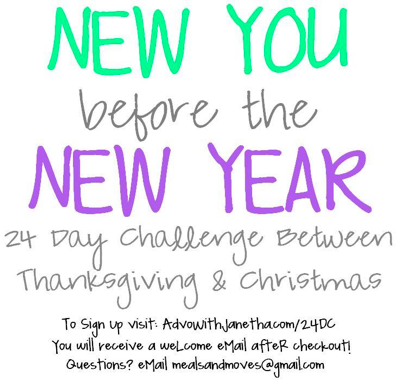 it won't be quite as involved as the holiday hustle was, but there will be some small prizes and a facebook support group. contact me at mealsandmoves @ gmail.com to learn more about participating in that group!
as much as i love watching football (hehe) i have also been browsing pinterest and other food blogs on the interwebs in order to make a meal plan for the week. i always plan five dinners for sunday through thursday and then we wing it on the weekends. here's what i have for this week!
red pepper tomato soup (boxed) and paninis
roasted turkey with mashed potatoes and gravy
then we will have our usual breakfasts, lunches, and snacks.. nothing new in that department! but i have been bagging marshall's snacks lately instead of buying them pre-made. i do a baggie of grapes, cubed cheese, and salami and then a baggie of various crackers. yum!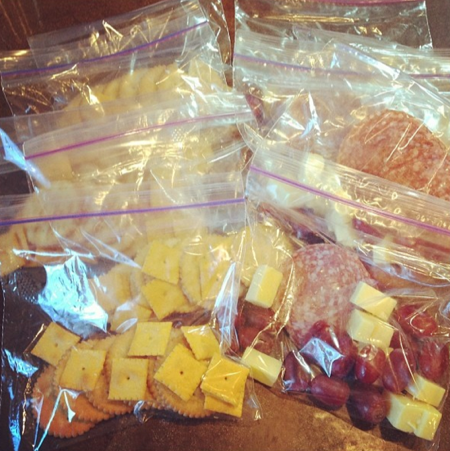 okay.. guess i better go clean up the kitchen and fold some laundry. sigh… 
Qs~
1. what's on your dinner menu this week?
2. do you like watching college and/or NFL football?
xo. janetha g.