happy monday! hope yours was fantastic.. or as fantastic as mondays can be ;)
mine was productive! as mondays usually are.. i always have four meetings every monday morning so they're pretty packed. what else was packed was all my meals! so it made eating real simple today. i actually started a new program.. when i won the 24 day challenge i did in september, part of my winnings was one free month of fitness and nutrition training from mshell fitness. i put it off for a week so i could properly celebrate marshall's 30th.. (hey, there was cake to be eaten and fireball to be drank.. drunk?) but i went in full force with day 1 today! it was actually pretty simple. i did most of my meal prep last night…
i obviously won't be sharing the meal plan since it's something you have to buy, but i will say it's balanced, filling, and delicious! i was eating more often today than i am used to, but the meals are slightly smaller. that will take some time to adjust to, as will the fact that i don't have set main meals (breakfast/lunch/dinner), but six small meals instead. it may get tricky come dinnertime with marshall, but i am going to give it the 4 weeks and see how i do. tonight i had my meal 5 and he had a quesadilla and soup. i imagine that's not going to be a nightly thing.. he would hate me.
there are workouts that go along with the plan, so i started that today as well. my first day involved a heavy chest workout and a 35 minute cardio session. i think i am going to enjoy the workout programming! but i will definitely be missing GPP—both the workouts and my friends there. oh well, it's always good to shake it up, right? but.. i will say this.. i am NOT used to being at the gym for over an hour. i've been spoiled with GPP's 30-minutes-or-less workouts every day.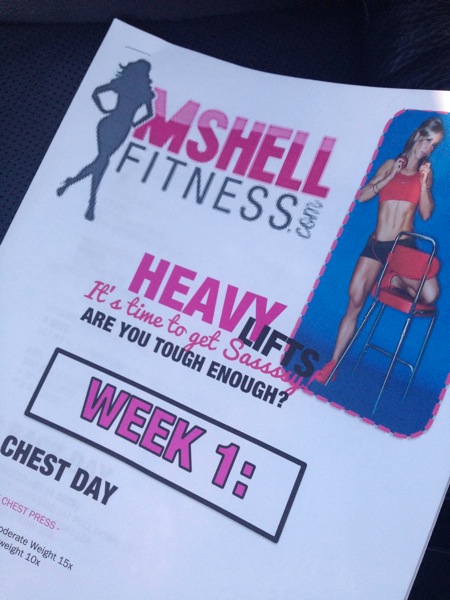 so, i have been putting this post on the back burner for awhile! i have always loved sharing iphone apps with you guys and i thought it was time for another installment! in case you missed them, you can check out previous app happy posts HERE and HERE.
today i want to highlight three of the apps i am loving lately.
healthy habit tracker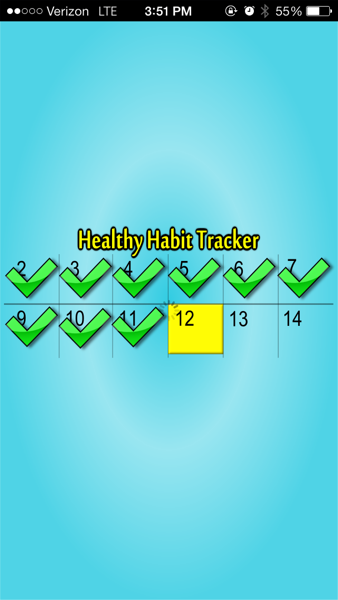 my friend deb turned me onto this. i love checking things off, so it is perfect for me! basically, you can set up ANY goal you have.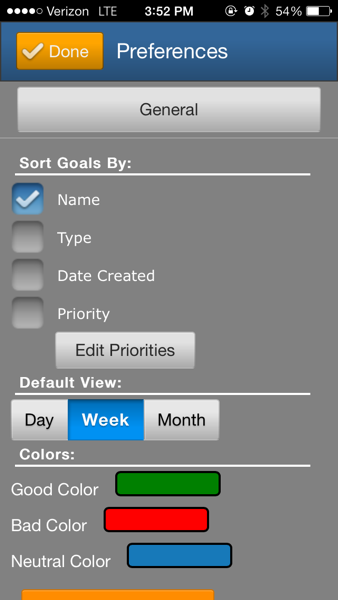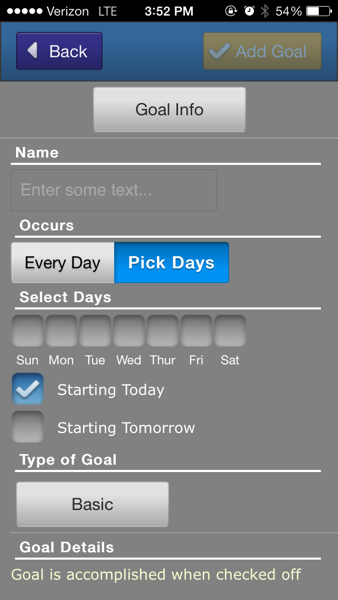 i set three–a gallon of water a day, no BLTs (bites, licks, tastes), and workout 6 days a week (sundays off.)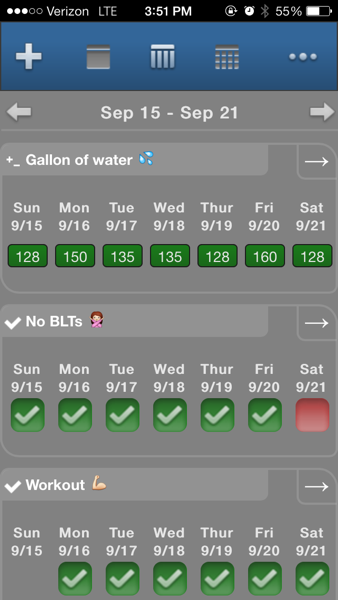 when you successfully complete your goal, you can check it off. or, if it is a goal like water and you are consuming a certain amount (128 ounces in a gallon) you can put a number. it turns green once you hit your goal.. and if you don't, it stays red.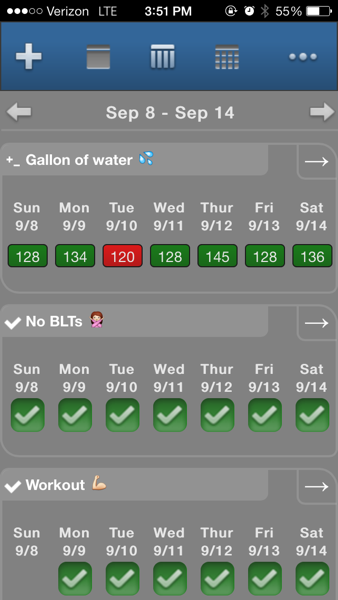 this was great for me to use during my 24 day challenge! as you can see, i had a few off days.. you can see the whole month and if you fell short on any of your goals, that day is red.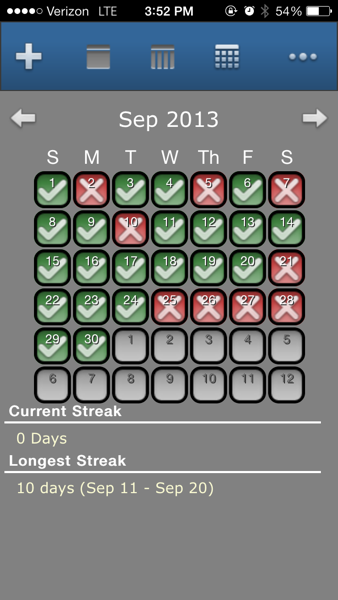 haha.. i finished my challenge on the 24th and went a little crazy with the BLTs.. hence all the red Xs after the 24th. whoops!
pretty cool though, right?! it's fun.
rhonna designs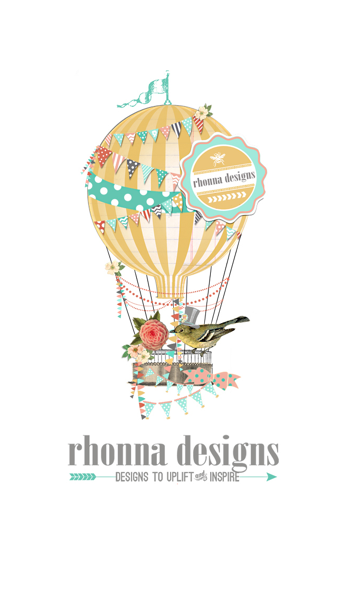 i love making photos fun.. rhonna designs is definitely one of my FAVORITE photo editing apps.
you upload a photo and crop it to a square.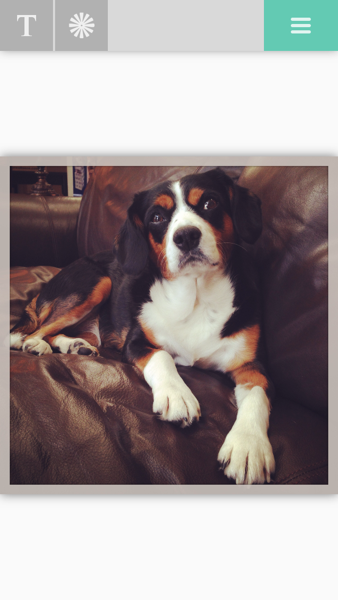 then you can then filter it, put words or designs over it, use ready-made quotes, add banners, create your own graphics.. the possibilities are endless!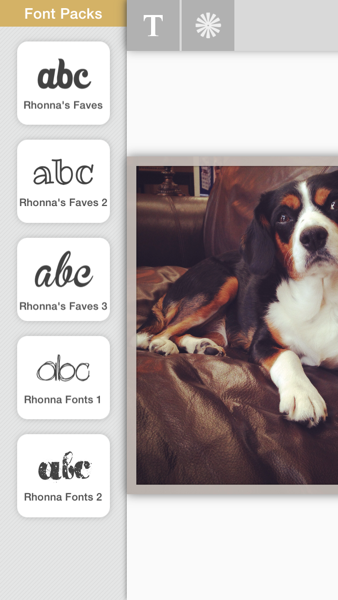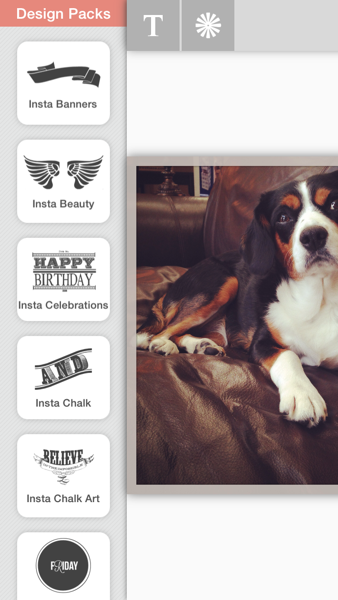 it's really user-friendly, too.. you can easily change the colors and layout and delete things you decide you don't want.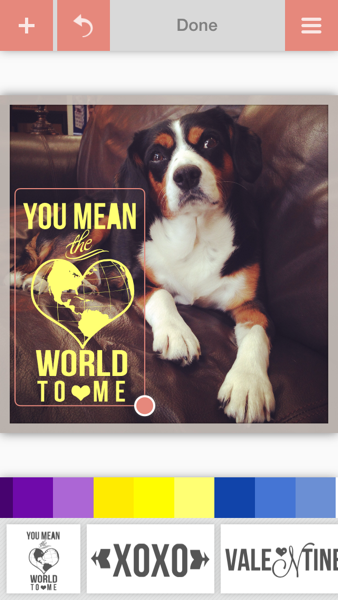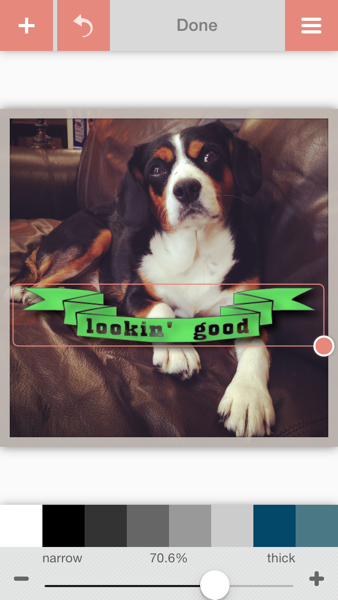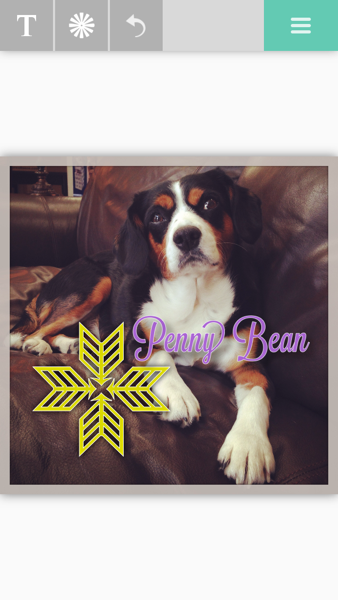 there are seriously SO many features in this app.. it would take so long to list them all!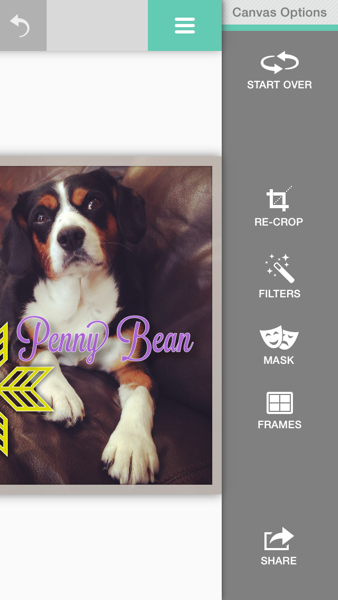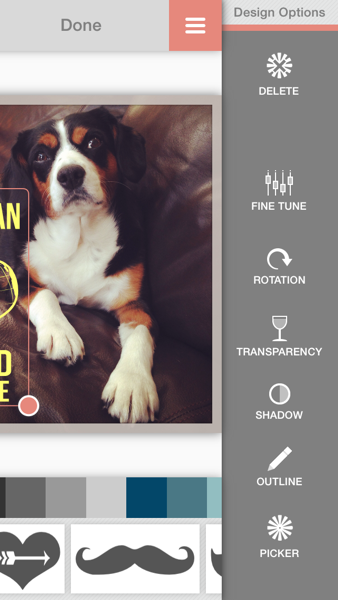 anyway, there's a sampling of the features. you should download it and check it out! you will waste many hours of your day playing with it.
starbucks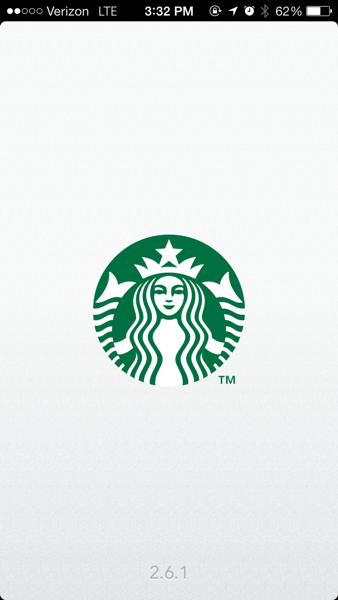 this may seem like a dumb one, but it's so convenient! i meet mandy for starbucks often, and it's nice to just pay with my phone.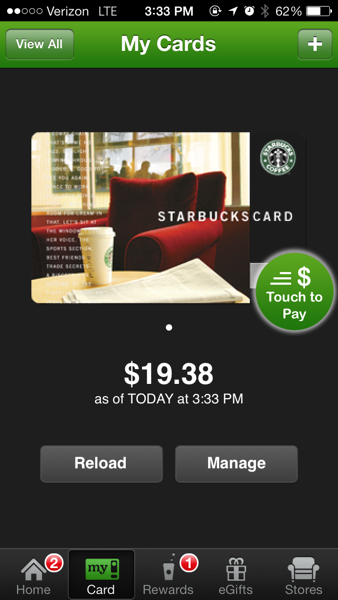 it reloads from my debit card automatically, which is both convenient and dangerous.. haha. it also keeps track of your purchases and you get free drinks and food!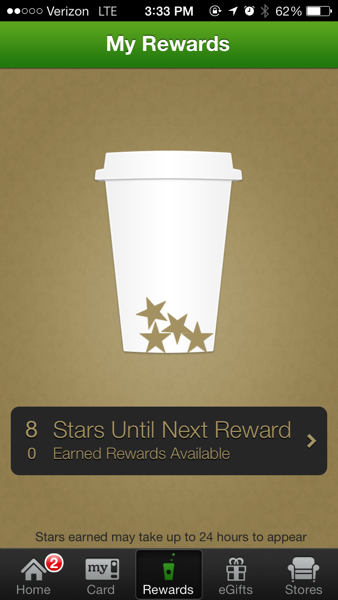 they also send you messages with exclusive coupons, free music downloads, and other deals.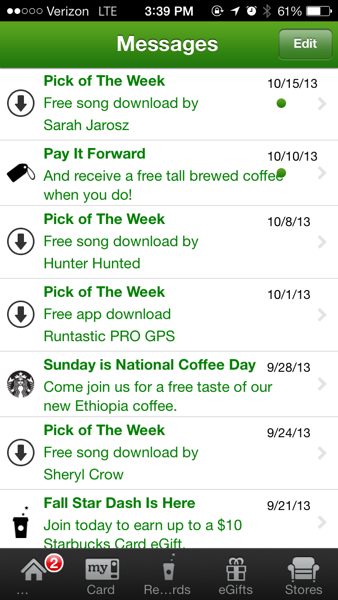 you can buy gift cards for others right within the app.. which is great for last minute birthday gifts.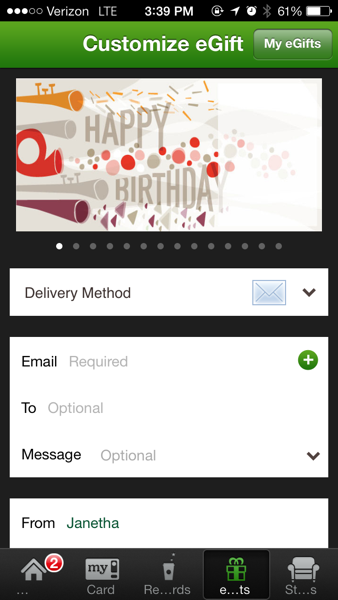 sooo… that's fun!
those are three of the many apps i am loving. hope you snag them and love them, too!
in other news, i have this bite on my leg with a way weird ring of bruises around it!
it's been there since friday. it hasn't gotten worse, but it hasn't gotten better. i thought it was a mosquito bite because it itches so bad.. but of course google led me to believe i have a flesh eating case of staph infection.. i dunno. i hope it's nothing serious. i am keeping an eye on it an may have to go in to get it checked out. my friend is a nurse and she said it may just be a bug bite that hit a superficial vein which caused the weird bruising. pretty crazy, aye?
i am going to the hospital tomorrow for a test, actually, so i will probably as the doc if they have seen anything like it! the test is unrelated to bug bites and bruises. it's actually a hysterosalpingogram.. WOW.. long word. it basically checks out some of your lady parts to make sure they are A-OK for making and carrying a baby. i am sure needles will be involved and i hate needles.. so i am definitely not looking forward to the test! but it's necessary, so i will suck it up :)
hope your tuesday is fab!
Qs~
1. what are some of your favorite apps?
2. how long, on average, are your workouts?
3. HAVE YOU EVER HAD A BUG BITE WITH A BRUISE RING? geez.. seriously.. what the..
xo. janetha g.