hi, guys! hope you had a great weekend. i am just winding down from a busy, family-filled couple of days. it was really nice! and a good excuse not to get any laundry done! haha.
yesterday was greyson's third birthday and we celebrated in style. no idea who super why is, but apparently he's a big deal and all the kiddos had capes.. and there was a cake to match.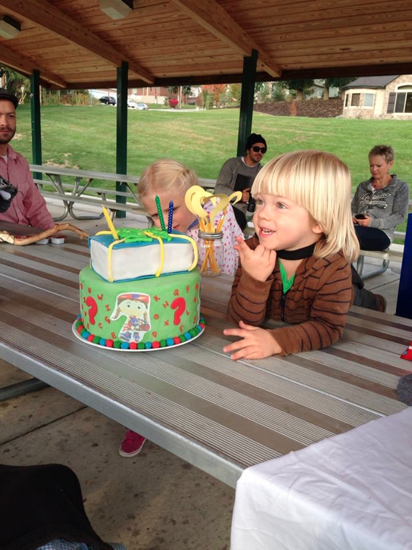 happy birthday, grey man!
this morning.. ok.. mid-morning.. ok.. at quarter to noon i went to the gym. i pumped up with my pre-workout in my packers cup. that must be why they won! ;)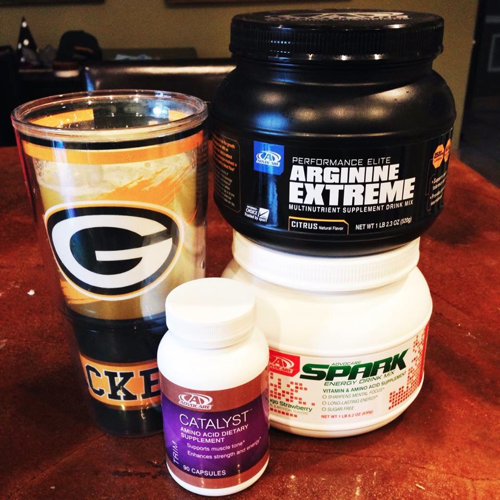 my pre-workout right now is spark, arginine extreme, and catalyst. seems to be working really well!
i did a fun lil' circuit followed by some abs. i wanted to share both with you guys!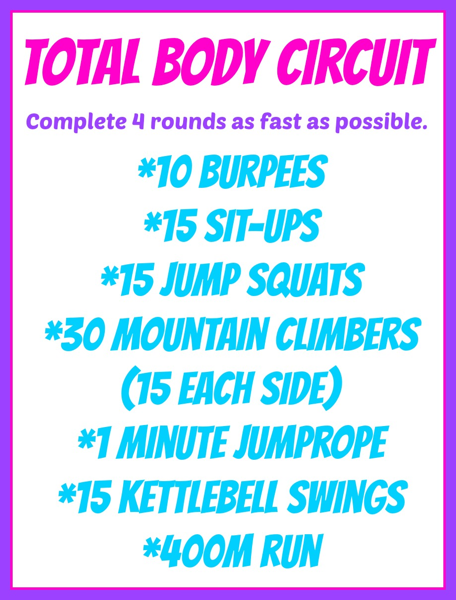 i did this in about 23 minutes and then finished off with an ab routine…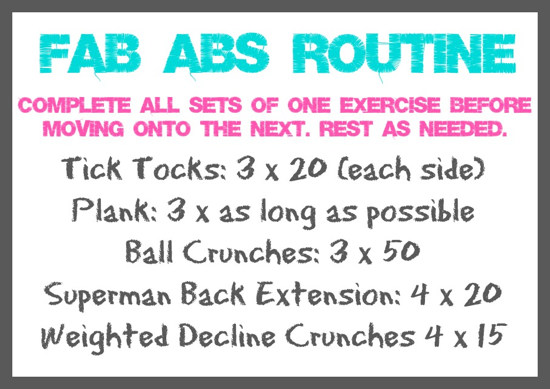 good stuff!
today was sweet little nora marie's blessing. she's healthy and happy and BEA-U-TI-FUL!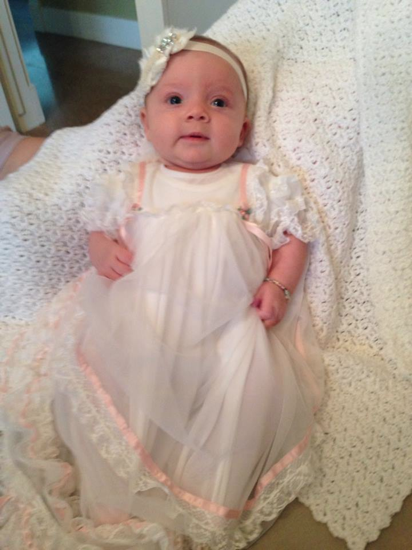 my brother did a great job with the blessing. we headed to his house afterward to eat a delicious meal with family. i was in charge of a salad!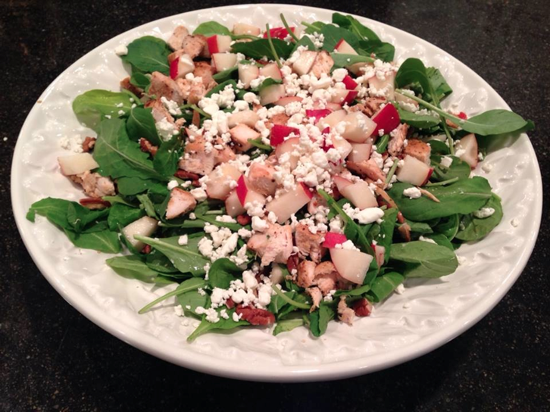 arugula pear salad
serves 8-10 as side, 4-5 as main
ingredients:
8 oz arugula
2 pears
10 oz cooked chicken breast
6 oz crumbled goat cheese
1 cup pecan pieces
4 oz champagne vinaigrette dressing
directions:
dice pears and chicken breast into 1/2″ cubes.
toss together arugula, pears, chicken, goat cheese, and pecans.
just before serving, toss with dressing. alternately, serve dressing on the side.
enjoy!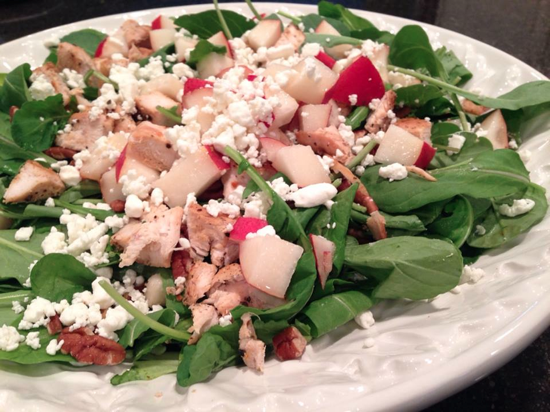 the salad was a huge hit! there was a lot of flavor and texture. i really enjoyed it and will be making it again soon! i used champagne vinaigrette from trader joe's, but you can find several different brands of it at any grocery store, or always make your own! there are lots of recipes online.
well, time to hit the sack. another busy week ahead!
xo. janetha g.