hi! long time no blog.. again.. i know. i miss you guys and miss posting regularly! i think i will be back on the blogging wagon this week, though, as i have gotten all my ducks in a row around here and should have a little more free time to catch up and share my meals, moves, and everything in between.
well, i hope your october has hopped off to a lovely start. i am in full fall swing and, apparently, so is trader joe's! i found a bunch of fun fall stuff. i resisted about 92% of it.. but the other 8% made it home with me. not exaggerating! seriously, there was SO MUCH PUMPKIN at trader joe's today! 
anyway, here are the fun things i found…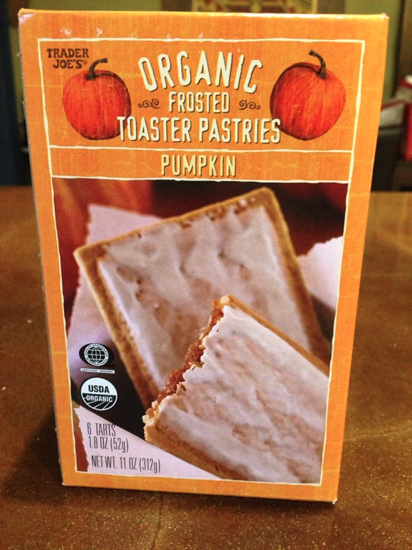 marshall usually eats the pomegranate cherry trader joe's pop tarts.. but these totally caught my eye and i snagged them! you better believe i will be sampling one for myself…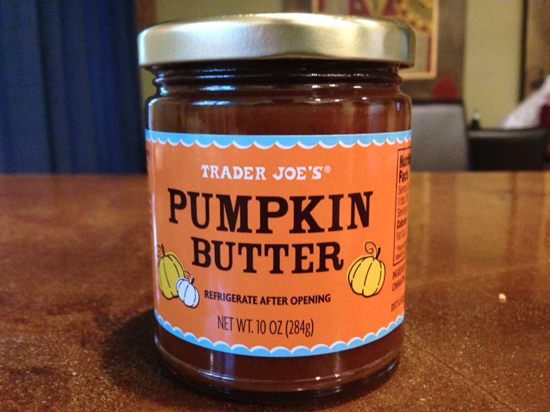 it's back! trader joe's pumpkin butter. i KNOW.. it's not healthy.. but it's so dang good. i love using this in oatmeal, on toast, or to make cookies. it's also really great to mix into whipped cream cheese and served with graham crackers for a quick and easy fall dessert.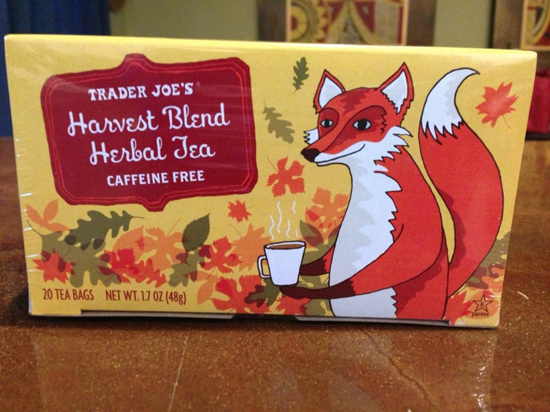 i bought it because of the cute fox. i will let you know how it is!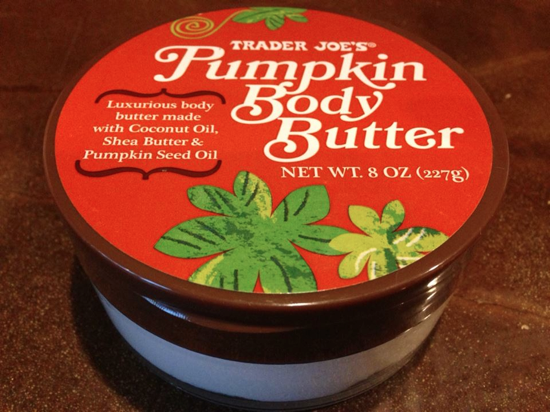 upon bringing this home, marshall opened it immediately and slathered it on his hands. he then announced that he wanted to eat his hands because they smelled so good. this stuff is the bomb. do people still say "the bomb"?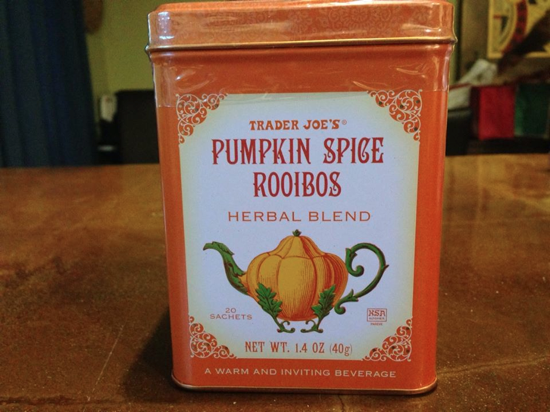 i love rooibos tea! i love pumpkin! i know i am gonna love this. PLUS.. can you not get over how cute the pumpkin tea pot is?!?!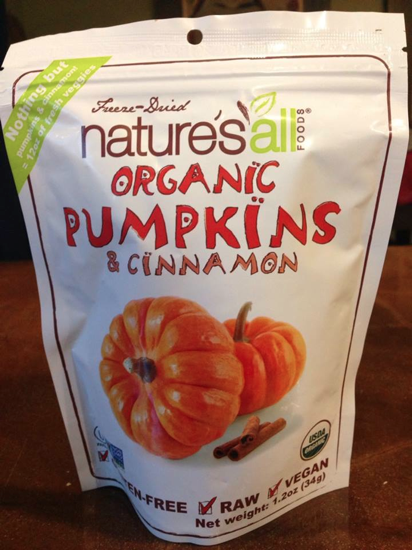 i actually found this item at whole foods. i thought it would be a great addition to oatmeal! the ingredient list made me smile…
haha.. cute, right?
i picked up some more pumpkin pie spice because i was out. i love using it to make my pumpkin protein shake! such a healthy treat!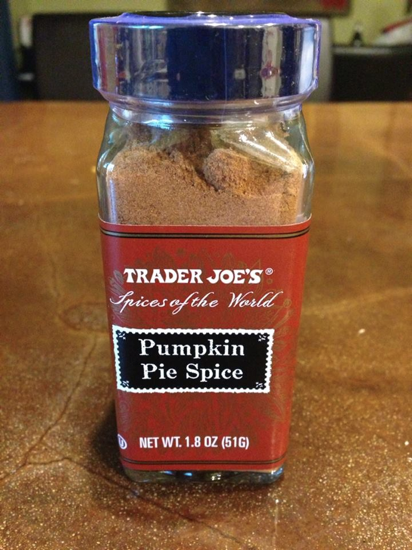 i also picked up a lot of other groceries! i was grocery shopping for three hours today. haha.. whoops! i love it, so i tend to get distracted and carried away. i went to target, costco, whole foods, and trader joe's. lots of fun grocery shopping :) here is my meal plan for the week!
breakfasts:
scrambled eggs with fresh salsa (got it at the farmer's market)
steel cut oatmeal (from the freezer section at trader joe's)
protein pancakes (i am experimenting with cottage cheese in my life again)
lunches:
leftover turkey chili + clean cornbread (would you guys like the recipe?)
broiled tilapia + steamed asparagus + brown rice
turkey avocado sandwich on sprouted wheat bread + sprouts + tomatoes + this new yummy balsamic mustard from the farmer's market
kale + arugula salad with chicken and sunflower seeds (with balsamic dressing)
roasted turkey + whole grain pilaf served over butter lettuce + arugula
dinners:
pork chops with cranberry apple chutney + steamed veggies + mashed potatoes
ground beef tacos for him/taco salad with black beans and rice for me
goat cheese stuffed chicken + mediterranean quinoa pilaf + asparagus
snacks:
honeycrisp apples (SO GOOD RIGHT NOW!)
trader joe's egg white salad
rice cakes + sunflower seed butter
turkey jerky
cauliflower + hummus
celery + peanut butter
hard boiled eggs
baby bell peppers
healthy treats:
microwave protein cakes
clean carrot cake muffins
pumpkin spiced protein hot chocolate
although my 24 day challenge is over, i am still making an effort to eat clean most of the time. i don't want to undo all that hard work!  i know i haven't been posting my eats much lately, but if you would like to see any recipes to the menu items above, i am happy to document them and share! some of the items on the list are pre-made things that i purchased from the store, but the majority of them i will be making!
ohhhkay.. i am outta here. got laundry to fold. insert eye roll here…
have a great monday! good luck to those starting the holiday hustle!!
Qs~
1. do you like pumpkin/pumpkin spiced stuff?
2. what's on your menu this week?
xo. janetha g.