hey! happy wednesday! i am in good spirits today as it's been a pretty fan-flipping-tastic day for me. i have been walking, working, driving, sitting, and standing with this crazy grin on my face all day.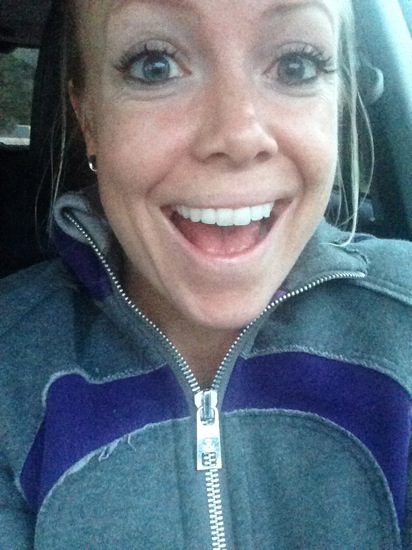 nerd alert ;)
things kicked off with me winning a hundred bucks! as you know, i have become an advocare advisor, and every pay period my sponsor, michelle davis, hands out $500 of her own money in a drawing. this morning, i watched this pay period's video anxiously…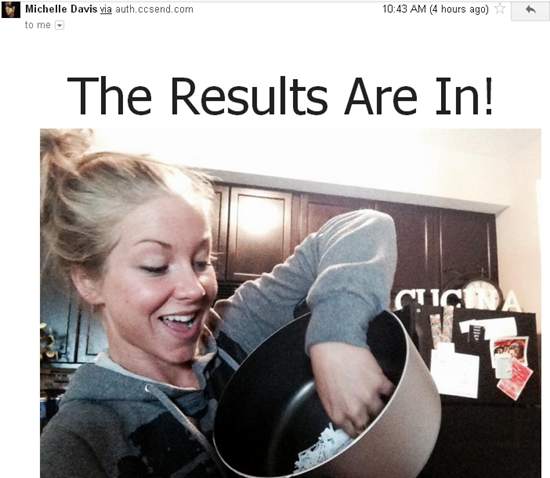 to my surprise, my name was drawn not once, but twice! which meant $100 in my pocket. super cool. those of you who are thinking about joining the advocare team should DEFINITELY do it! and you should join me on michelle's team because she's dope! i have had nothing short of an amazing experience so far. i am actually going to my first utah advocare event tomorrow night! if any locals want to join me, let me know. if you want to learn more about advocare, contact me! it's legit.
the news only got better from there. i didn't mention it much, but when i did the 24 day challenge last month, i was actually in a COMPETITION. with 86 people. i didn't want to talk about it.. partially because i didn't want to jinx myself and partially because i didn't want to talk about how i lost. plus, i felt like a winner after the challenge because of my hard-earned results!  so i just silently competed in the 24 day challenge michelle hosted and hoped for the best. i knew i had to do the challenge in a competitive setting, though, because that was a surefire way for me NOT to cheat. when i'm in it.. i'm in it to win it! and.. well.. I FREAKING WON. yep. got a video email from michelle today! at 11:11, no less. fun fact: i make wishes every time i see 11:11 or 2:22 or any time like that.. and guess what i'd been wishing?! that i'd win! ha, i am a dork.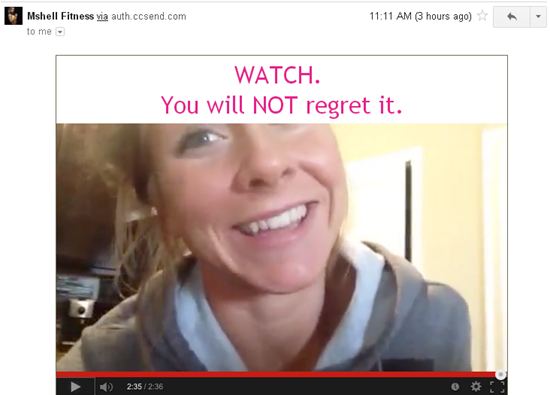 i couldn't believe it when i got the email! i knew there were some AMAZING results from those i was in competition with. i didn't think i had a chance. when i found out i was one of the four winners, i squealed with excitement!
that means i am now an mshell bombshell! the only way to join the team is by winning your way in, as she doesn't accept new clients otherwise. i also get a FREE month of personal training (workout plan, meal plan, and support) which is a $300 value. i'm floored. i can't wait to see what that month has in store for me.. super excited!

guys, there is something about doing a challenge when in competition with others that really makes you push yourself and STAY ON TRACK. you are more accountable. you try harder. you DON'T CHEAT. it's cool. there is still time to sign up for the holiday hustle, so if you are looking for a fun, competitive challenge to whip your butt into shape, you should join!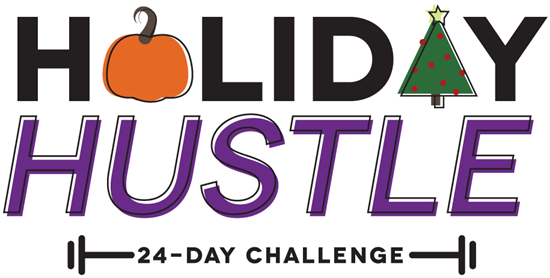 i will be sharing exclusive holiday hustle recipes, workouts, fitness and nutrition tips, and lots more. there is a facebook group for community support. annnnd.. not only are there grand prizes (cash, fitness gear, and supplements) but i have purchased over $500 in gift cards, kitchen gadgets, fitness gear, healthy snacks, and other items to give away throughout the challenge. there will be mini-challenges with random drawings.. you simply have to participate to be entered to win. they aren't based on your performance—just by participating and being involved, you are eligible to win the goodies. i want to make it fun for everyone! i am really excited! if you sign up now, you will want to be sure to get two day shipping so you get your stuff in time to start on monday!
so.. that was my exciting morning! the day continued with lots of good stuff. i picked up some ruby snap cookies for a friend and, of course, had to get a few for marshall and myself ;)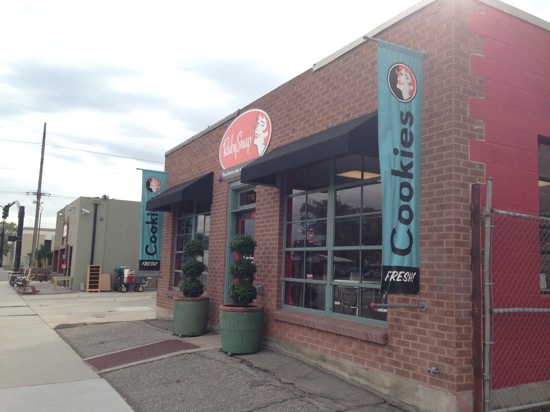 LOVE their cookies! they are seriously the best cookies around. i wish i could break into their cookbook and recreate them.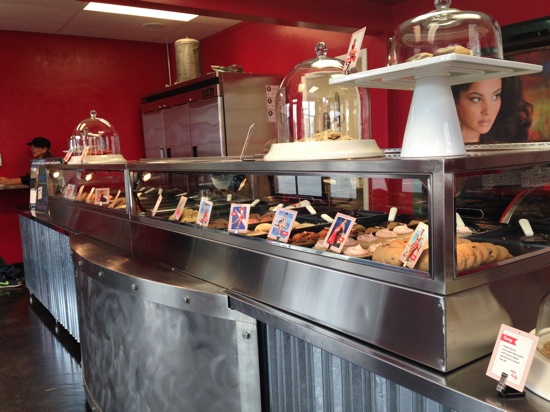 my two favorites are the zoe (lemon blueberry poppyseed) and then the  month's special cookie, the maggie, which is a snickerdoodle with bits of peach topped with goat cheese and a strawberry. uhh—yeah. gonna be recreating that one. especially since it is a monthly flavor and i can't buy it all the time!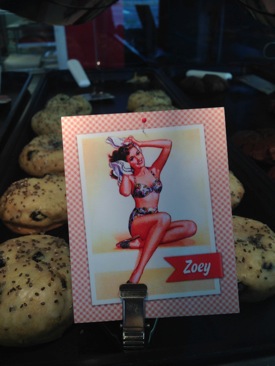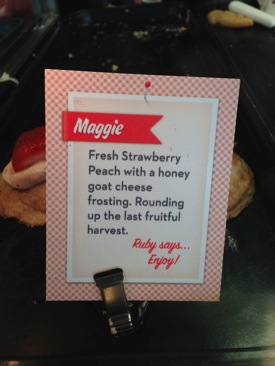 this time around i had samples of the raspberry one and the oatmeal chocolate chip one. their "samples" are half of a cookie. haha, yumm.
after my cookie run, i headed to GPP to do some one-on-one training with the owner, neil. we try to meet weekly, but lately it's been every other week or even just monthly. i love our meetings because i learn so much about fitness and i then get to pass the information along to those who need help with their training. we worked on arms today! we did bicep/tricep supersets and my arms were jello by the time we were done.
after our session i did the GPP workout of the day, runimals. it was pretty gnarly. i mean, it was running, which is bad enough.. and then we had to do manimals. check these bad boys out:
brutal! we did ten of those in a row followed by a 400m run… five times. yeesh.
i met with some friends tonight and didn't make it home until later.. lucky for me marshall made dinner. second time this week! what a guy. we had salsa chicken burrito bowls.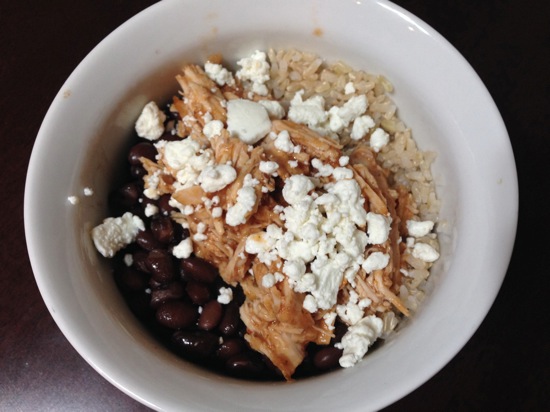 so delicious. we typically put greek yogurt and lettuce and avocado on them, too, but we were out of all of the above. oh well! i threw some goat cheese on there and called it good. and it was.
well, i am winding down and getting ready to unplug, since it's almost 9 PM. i hope you guys had a great wednesday! i need to announce the winners of the kit's organic giveaway, but i am pressed for time.. so you can keep entering until tomorrow's post!
we are going to go eat cookies and watch episodes of the shield on netflix.. our latest and greatest obsession!
Qs~
1. what is your favorite kind of cookie?
2. what was the last bit of good news you received?
xo. janetha g.