hey! happy monday! thanks for the kind words on my 24 day challenge results!
it's already 8 PM and i just now got home for the day. it was a long one! after 8 hours of work, i picked up the pups from daycare and quickly changed into my gym clothes when i dropped them off at home. i then headed to the salon for a quick bang trim.. i was in SERIOUS need of one!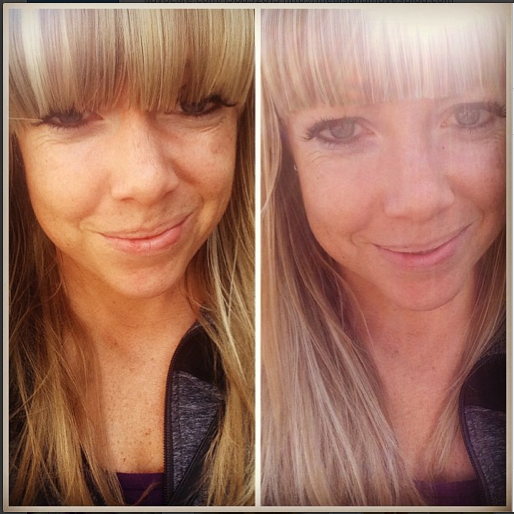 after that i headed to GPP and did half of specter. i was secretly glad that i had promised mandy i would meet her at gold's at 5:30 for body attack.. because that meant i didn't have to do the entire grueling workout..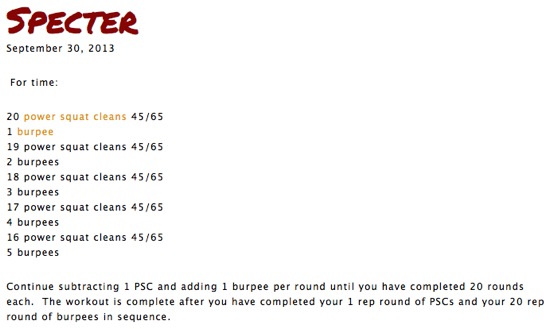 instead of doing it as written, i did the reps as follows:
20 burpees, 1 power clean & squat
18 burpees, 3 power clean & squat
16 burpees, 5 power clean & squat
14 burpees, 7 power clean & squat
12 burpees, 9 power clean & squat
10 burpees, 11 power clean & squat
8 burpees, 13 power clean & squat
6 burpees, 15 power clean & squat
4 burpees, 17 power clean & squat
2 burpees, 19 power clean & squat
this shortened version took just under 18 minutes. i was feeling the burn in my buns from those power clean & squats.. ouch! i then sped over to gold's for an hour of body attack. it's such a different workout than i am used to at GPP. even though it's just a lot of jumping around and punching the air, it's always a good sweat session and a lot of fun! 
after the gym i ran some errands.. TJ maxx and target. i picked up some more prizes for the holiday hustle! i have sooo many fun things in store for you participants. get stoked! you still have time to sign up and get your products in time. dooo it!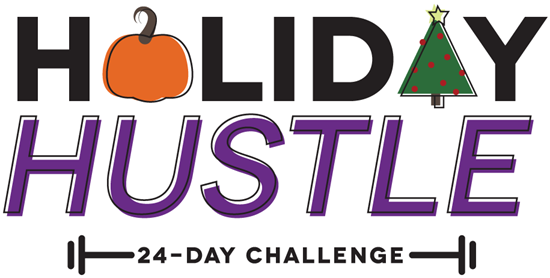 i came home starrrrving. lucky for me, my fabulous husband had tacos ready and waiting to be eaten. yum. i just ate (no picture.. i seriously inhaled them.. so good!) and now i am going to hit the shower before powering down. marshall and i made a new rule in our house.. we mutually decided to put our phones and laptops away at 9 PM. as you may know, we have been in marriage counseling on and off. things are really great right now, but we are constantly striving to find ways to strengthen our marriage and form a closer bond. powering down at 9 PM and spending a couple hours before bed hanging out with each other should be really good for us!
i have a giveaway for you guys! i recently received the new kit's organic bars from clif. september was organic month.. and so this giveaway is just in time since it's the last day of the month (crazy! time flies!)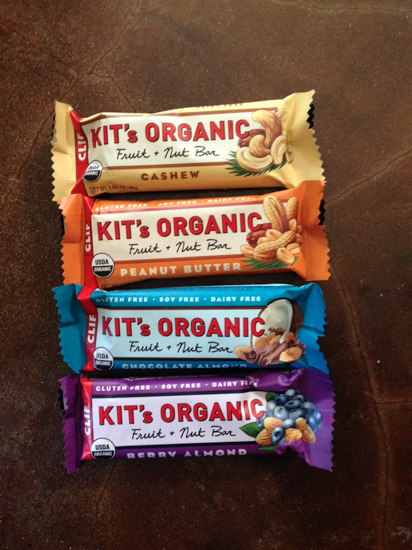 these bars are sooo good and so good FOR you! they are just fruit and nuts! they are such a healthy snack option. they come in four flavors: cashew, peanut butter, chocolate almond (my favorite), and berry almond. 
they are gluten free, dairy free, soy free, and certified organic! all the bars contain five ingredients or less. each bar is 3/4 a serving of organic fruit. they are a perfect accompaniment to a meal or they make a great snack for on-the-go. 
if you would like to win a 4-pack of bars, leave a comment. i will pick five winners! USA only, sorry folks outside of the US of A. i will announce a winner in my next post.. whenever that happens to be. 
OK, gotta go! love you all!
xo. janetha g.