EASIEST cookie recipe ever.
found these bad boys at target…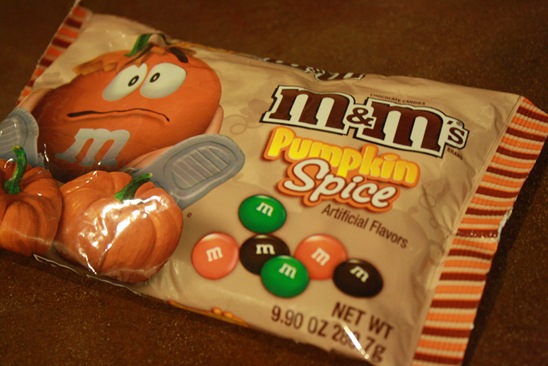 you know me.. eatallthepumpkinthingsalways. i made them into cookies using the easiest pumpkin cookie recipe known to man.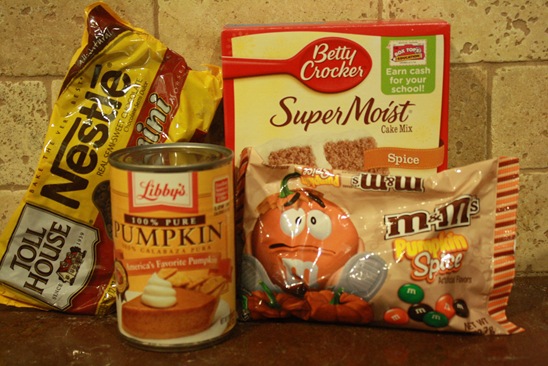 four ingredients.. could be three if you leave out the chocolate chips, but why would you?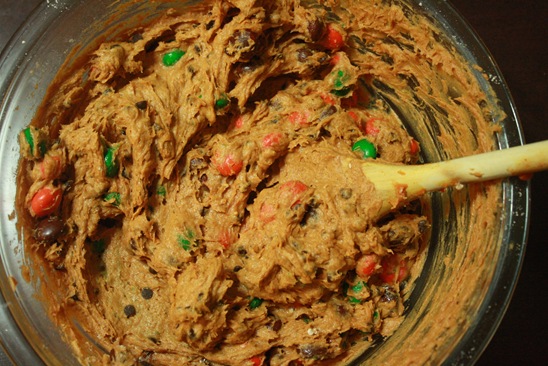 these cookies are so easy and so tasty. go make them!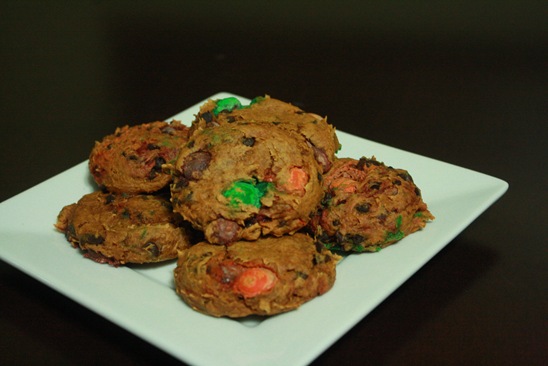 double pumpkin spice cookies
prep time: 5 minutes, bake time: 15 minutes
yield: 24 cookies
ingredients:
1 box spice cake mix
1 (15 oz) can pure pumpkin
1 bag pumpkin spice m&m's
6 oz (half a bag) mini chocolate chips
directions:
preheat oven to 350* f.
mix spice cake mix and pumpkin.. nothing else!
fold in m&m's and chocolate chips.
scoop onto lined cookie sheet in 2 TB balls.
bake for 15 minutes.
let cool completely & enjoy!
these are sure to be a hit!
Qs~
1. what's your favorite fall dessert?
2. pumpkin: love it or hate it?
xo. janetha g.