hi! i went MIA on ya, didn't i? it's been a ridiculously busy week. work is waaaaay stressful at the moment (boo) and, since my husband and i work for the same company, that leads to doubled up stress (double boo.) this week hasn't been all bad, though! i have been working on the meals and recipes and tips and workouts for the holiday hustle (yay!) and i have faithfully been powering through my own 24 day challenge with no slip ups (double yay!!)
now i am eating pancakes, marshall has some friends over, and i thought i would have a little coffee talk here on the blog.. minus the coffee. i have nothing in particular to talk about, but sometimes that's the best time to post. i'm into rambling, as you know.
so! coffee talk minus the coffee. it's been 20 days since i had coffee, actually. shocking, i know. coffee isn't part of the challenge i am doing, but i have replaced it with a drink called spark.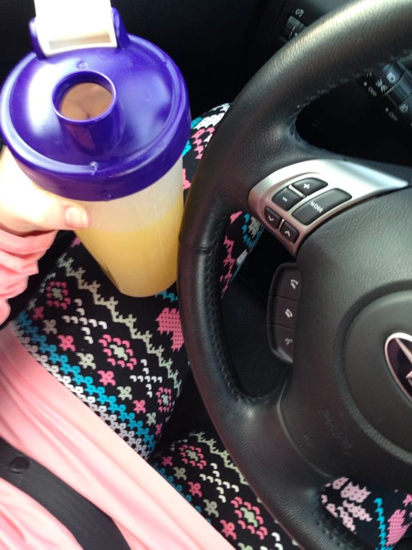 it provides the same energy coffee provided me with, but it also has added vitamins and aminos and all that jazz. you guys know i used to love drinking fitmixer aminos before they were discontinued, and this spark is actually better (in my opinion!) it comes in more flavors and isn't as overly sweet. i like it a lot. and i am super pumped because i just ordered a coffee flavored version of it.. it should be here next week. yay! i love coffee flavored anything (especially coffee ice cream…) and you can mix it with hot or cold water or even blend it with ice for a frappucino type thingamajig. i'm jazzed. 
oh! football season is here. haven't you heard? i sure have. marshall is on three fantasy football teams, so in addition to rooting for the packers, we are rooting for his pretend teams, too! penny and randy have joined in on the fun. there is a NFL football pool at their daycare. we make picks every week on who we think will win, and we actually got the most picks right last week! yay!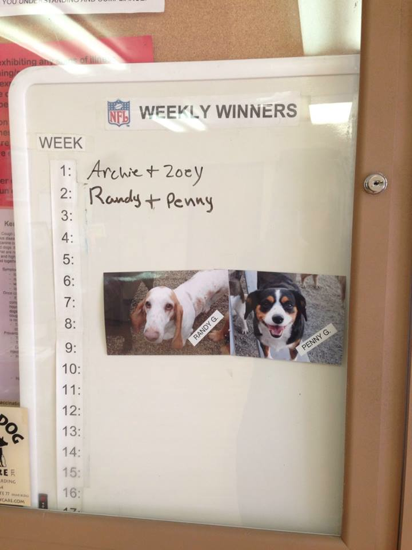 they won a day of daycare and bragging rights with their photos on display. pretty snazzy, no?
it's been awhile since i have posted random photos off my phone, and i just noticed i never blogged about momma b's birthday celebration last sunday! we ate a delicious meal of three kinds of fish, roasted potatoes, corn, an amazing green salad with lots of stuff in it, and a big ol' fruit bowl. for dessert, my mom made her famous peach cobbler and we stuck candles in it and sang. can't believe she is 61. more like 16.. right?!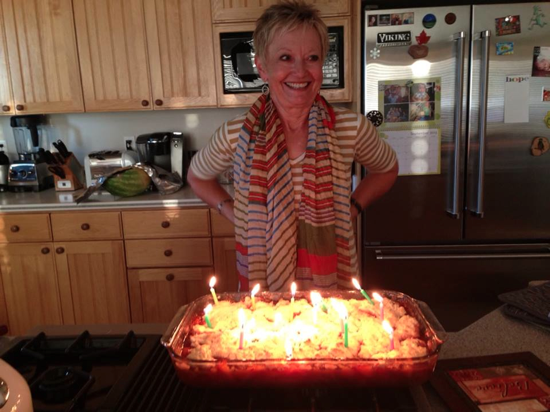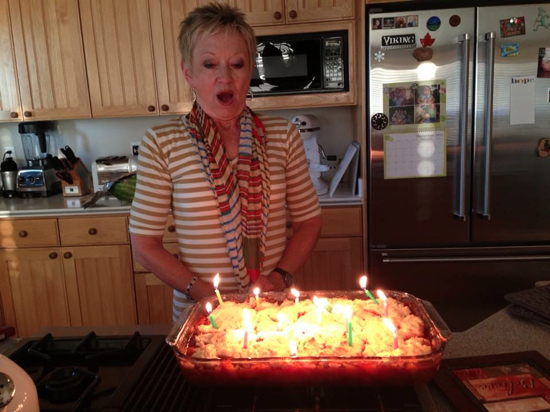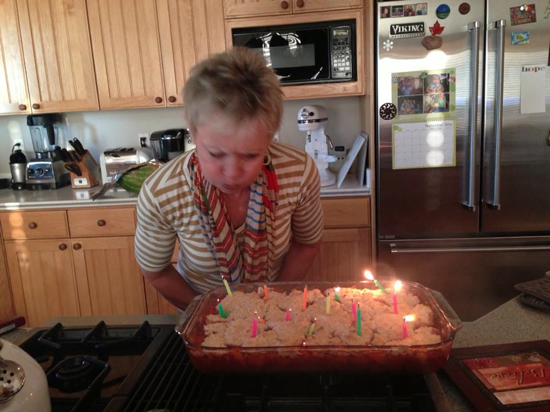 side note: don't put candles into warm peach cobbler. they WILL melt. warned ya.
we also got to have some fun face time with my baby niece, nora! she is too, too cute. i love her to bits.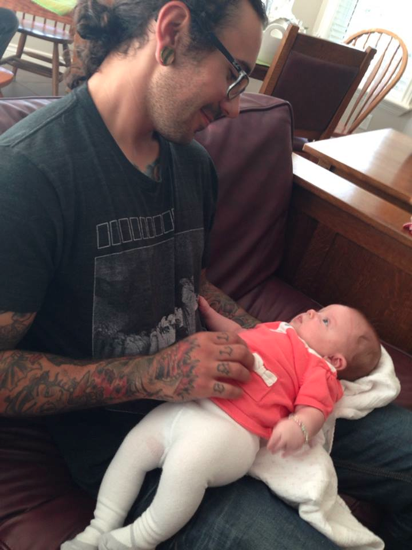 so does uncle marshall. swoon.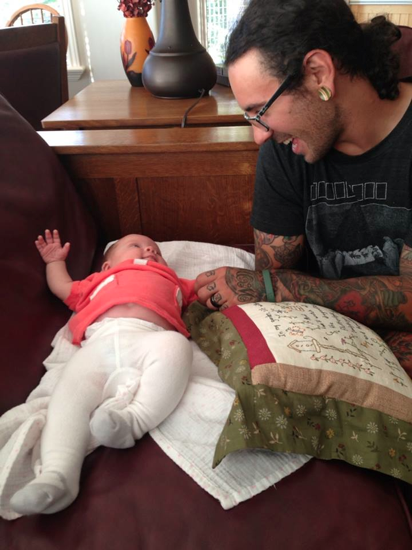 i found a new flavor of jam that i am loving! actually nature's hollow is a utah company that i reviewed a few years ago! i forgot about them, then i saw their products in harmon's and picked up this jam.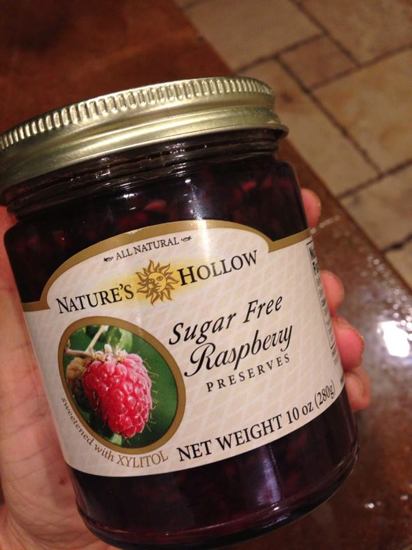 i am loving it paired with sunflower seed butter on top of a piece of sprouted wheat toast or a rice cake. yum. 
i went to lunch with natalie earlier this week! I LOVE HER. she lives in texas but has a BFF (kelsey) here in utah so they joined me for lunch.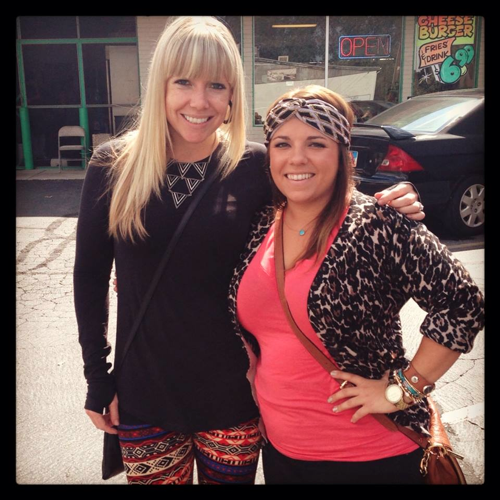 i was wearing wedges in the photo.. so i was taller.. and i think i might even be 2″ taller than nat as it is. can i just say it was REALLY WEIRD to be taller than someone that was older than eight years old? i didn't know what to do with myself. i now understand why my tall friends always try to crouch in pics.
i've been really consistent with my workouts this week! i had been a little bit of a slacker lately, but made it to GPP all five days this week. i also did a treadmill sprint routine on monday. i had been laying off legs a bit, especially weighted leg movements, but there was a lot of bodyweight legs in the GPP programming this week. between box switches, air squats, and alternating lunges.. i simply cannot walk. CAN. NOT. WALK. legit i am hobbling around, it's pathetic! 
in other news, i am really happy with my progress lately. hey, it's OK to be proud! 
i've been working my ass off to eat right, exercise regularly, and take all my 24 day challenge supplements on time. i would say the hard work is paying off and i am happy with the results so far. i am also WAY WAY WAY HAPPY with the fact that my digestive issues are GONE. i haven't been in pain once since starting the challenge and i've been.. regular.. every day. that alone is reason to celebrate. sad but true, haha.
hmmm.. what else??
oh! i did the iPhone ios7 update. anyone else? i actually really love it! it took a few to get used to the new features and functions, but i am a big fan!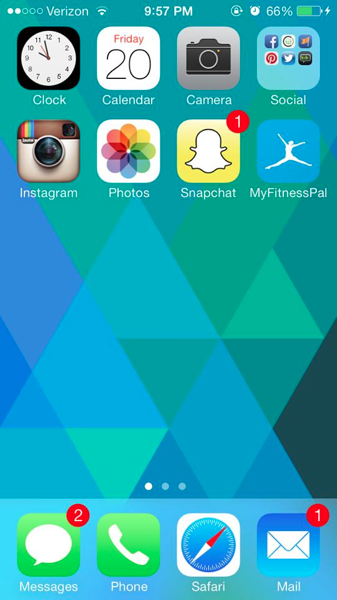 i am so happy it's finally the weekend. i don't have a ton planned, but we are up to a few fun things! we are hitting up the farmers market in the morning and then tomorrow night it's kerryne's BIG SHOW! she's competing in another bikini comp.. this time for her pro card! i wish her the best of luck. she has been working SO hard and deserves to win! i can't wait to go cheer her on.
sunday night is minus the bear! yay, favorite band. i love seeing them live! they seem to come to SLC quite often.. lucky for me!  
whelp.. i don't really know what else to say! this actually turned out pretty long, though, so i suppose i can wrap it up! i hope you all have a fabulous weekend! 
Qs~
1. what is one highlight from your life as of late?
2. do you watch football? college or NFL? or nada?
xo. janetha g.