guys, i have had this gem of a recipe pinned for a year.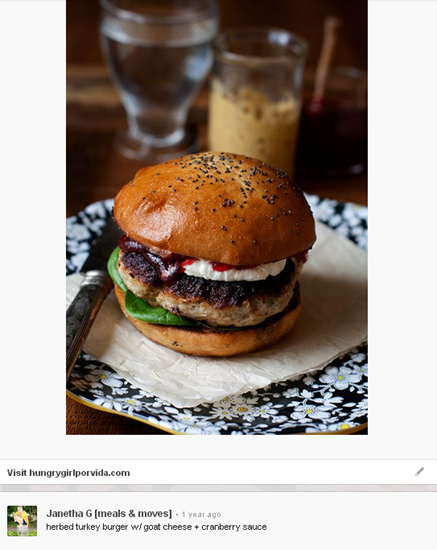 A YEAR!
why did i wait so long to make it?!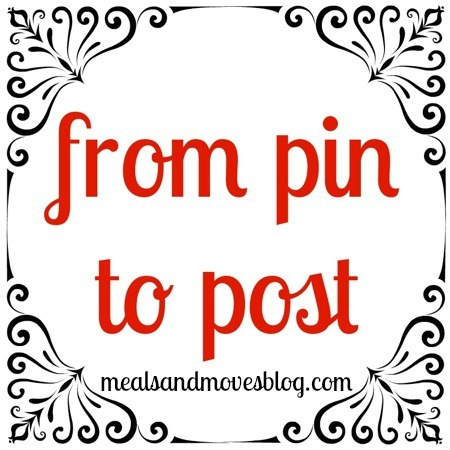 i fixed these last night for marshall and myself. i skipped a few things.. like making my own cranberry sauce and brioche buns (thanks, whole foods.)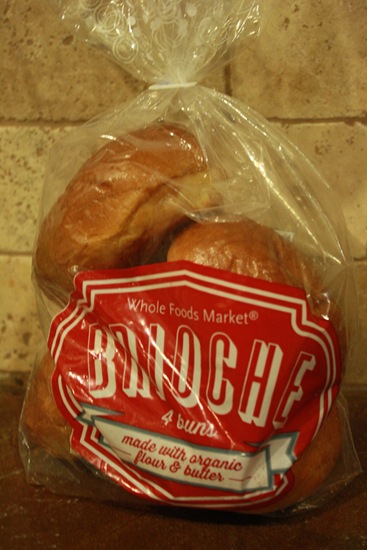 but i did make the burgers and they are seriously amazing! packed with flavor from the garlic and herbs, these turkey burgers are sure to be made again and again. i added some thyme and scaled the recipe back for two.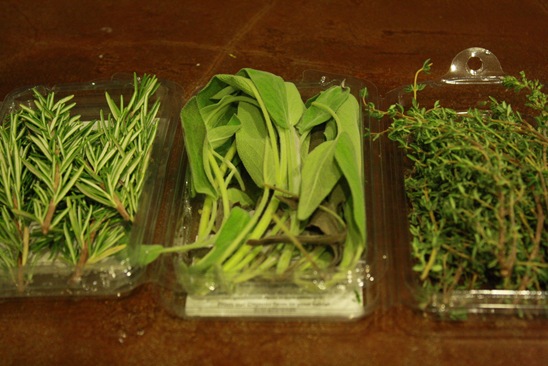 the cranberry sauce and herbs in the burger were definitely reminiscent of thanksgiving, as were the sweet potato fries we ate with them, so that's what i named them!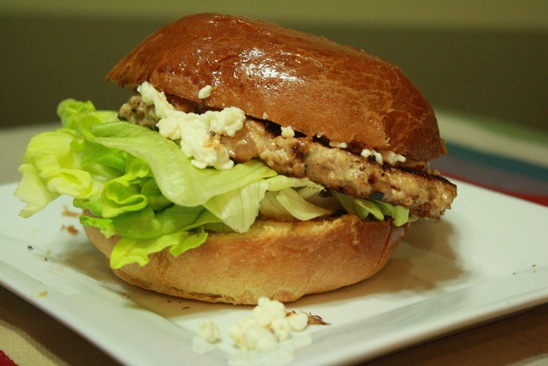 thanksgiving burgers
recipe source: hungry girl por vida
prep time: 5 minutes, cook time: 10 minutes
yield: two servings
ingredients:
small pad of butter
1/2 a small sweet onion, minced
2 tsp garlic, minced
2 tsp fresh sage, chopped
1 tsp fresh rosemary, minced
1 tsp fresh thyme, sprigs removed
8 oz ground turkey breast
3 TB egg whites
2 TB plain greek yogurt
salt & pepper, to taste
4 oz goat cheese, sliced or crumbled
2-4 TB cranberry sauce, jarred
a few leaves of lettuce
2-4 TB whole grain mustard
2 brioche buns, toasted
directions:
heat butter in small skillet over medium heat. add onion, garlic, and herbs and sauté until onions soften.
in a bowl, combine ground turkey, egg whites, yogurt, salt, pepper, and the onion/herb mixture. mix well.
form into two patties and cook in the skillet over medium-low heat.. a few minutes each side.
top the patties with goat cheese and cover the skillet with a lid for a few minutes until goat cheese softens.
toast the buns and spread mustard and cranberry sauce on each side.
top the buns with lettuce and a turkey burger. serve with a side of sweet potato fries and enjoy!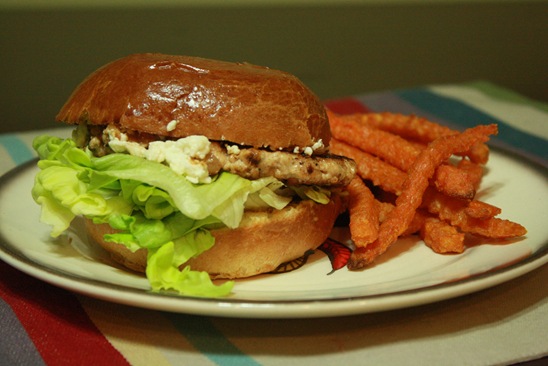 hope you all have a great weekend! i will pop in sometime to tell you more about my current 24-day challenge. it's going great!
xo. janetha g.