oh, internet. i love you.
here are some things i've been reading lately that are share-worthy.
link #1.
if you are an instagram junkie like me, and you were big on disney movies like me, you will get a HUGE kick out of this article on if disney princesses had instagram. i laughed for hours.. the comments and hashtags are priceless!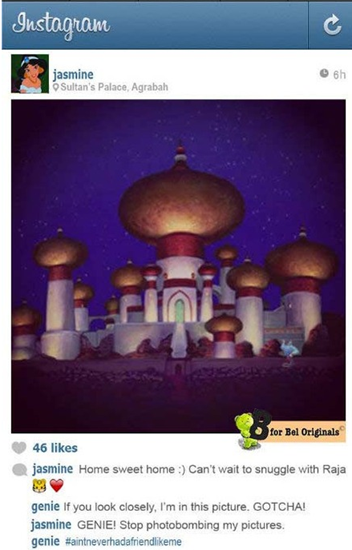 haha.. genie, you sneaky photobomber.
link #2.
i loved this post by charlotte. the title, in particular, really made me think.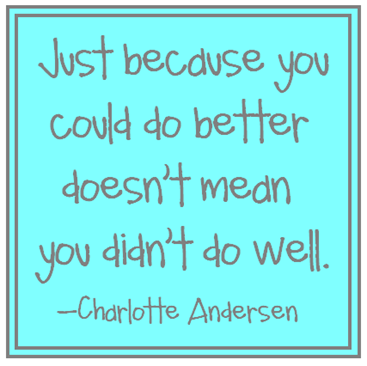 we aren't always going to do our best (no matter what we are doing—at the gym, in our diet, at work, parenting, in school) but that's okay. stop being hard on yourself! be proud of your performance every day, even if you could have done better.
link #3.
it's common to get wayyyy too wrapped up in what you eat, what you avoid eating, when you eat, how you eat, how much you eat, how much you don't eat… especially in this healthy living blogging bubble, am i right? this article about 5 ways to eat like a 'normal' person (that dieters just don't get) was really good.
it answers the questions you may have asked like: "How the hell does that woman just eat a single bite of a cupcake and leave the rest on her plate?!" Or, "Why does she get to eat whatever she wants and not care, while I have to count every calorie and sit on my hands trying not to eat the whole bread basket when I go out to dinner?"
all five habits are ones i believe we should all practice—but many of us (myself included) have been conditioned to do the opposite of some of (or all of) the points made. i have to say that over the past two years, i have become much more 'normal' in the way i eat, although i have also packed on some pounds. so, of course, there is always a balance to find between eating when/what/how much you want and eating when/what/how much you should to maintain your physique.
there was a time i was way too strict and a time when i was way too lenient.. but right now i am doing well with the balance, and this article only helped remind me of the things i need to keep focusing on to be—as they say—'normal'.
link #4.
these 27 ways to make your groceries last longer are actually pretty helpful. i love the freezing fresh herbs in oil tip.
now if only i could figure out a way for avocados to ripen slower once i bring them home from the store… i always do my grocery shopping on sunday, but if it's taco night the following friday my avocados have gotten too mushy by then! even if i buy harder ones from the store on sunday. i just can't win.
link #5.
on the subject of tips.. here is a list of 18 everyday products you've been using wrong. some were practical, some were funny, and some gave me that "AHA" moment.. light bulb!
link #6.
no list would be complete without dogs. check out these 23 dogs who are too stupid for their own good. made me laugh.
link #7.
and, finally, because it's hilarious and i am so guilty of many (even though i am now thirty)—27 everyday decisions that twentysomethings are really bad at making.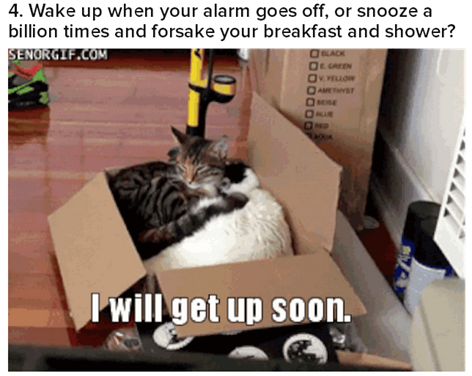 that's all i have for today!
Qs~
any links you want to share with the class?
xo. janetha g.