hey, there! how was your monday?
mine was the usual.. packed with meetings, lots of work, and FINALLY back to the gym for my first workout since last wednesday.  it was lil' kate, which is one of the toughest GPP workouts around, but also one of my favorites. i am glad i was feeling up to doing it, because it's not one that comes around too often.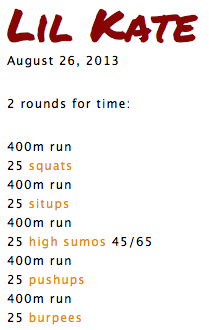 i finished in 28:46–pretty stoked because despite my time off, this was only 7 seconds longer than my PR for this workout. not sure how i pulled that off, but i'll take it!
oh! we also celebrated kerryne's birthday today. she's 29… again ;) we had ruby snap cookies in honor of her birthday. ruby snap cookies are the cookie equivalent of those fancy shmancy gourmet cupcake shops that have popped up all over the place. i had the "zoe" (all the cookies have girl names) a lemon blueberry chia cookie–so good!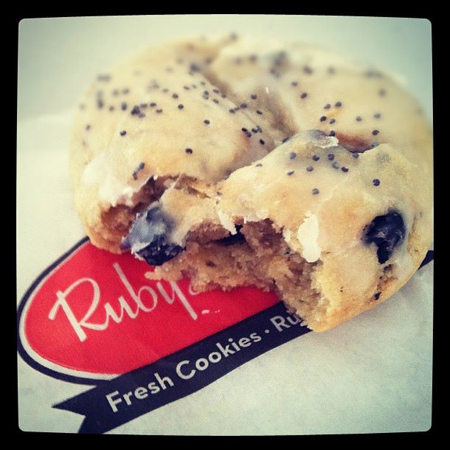 if you live around SLC and haven't had a ruby snap cookie, you simply MUST. get your butt there and eat some cookies.  HAPPY BIRTHDAY KERRYNE! 
today was also national dog day! did you know? i didn't know until mid-way through the day. lucky for my pups i had scheduled them both baths at daycare so they were nice and clean in honor of their national day :)
so.. onto the topic of tonight's post! it's been awhile since i have shared my kitchen adventures with you. i have actually been cooking a lot of new things lately, but haven't bothered to take photos of the process or finished product. i know.. what kind of food blogger am i??
i have been making a ton of recipes found on pinterest, so i thought i would bring back my pin to post series here over the next few weeks!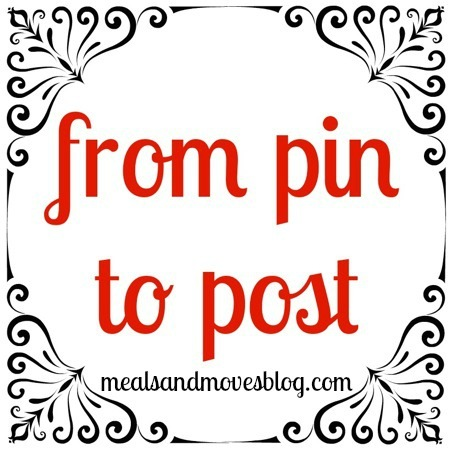 i have had kristin's chicken gumbo soup pinned for forty weeks. yep.. nearly a year! i finally got around to making it tonight, and i am sad that it took me so long to get to it!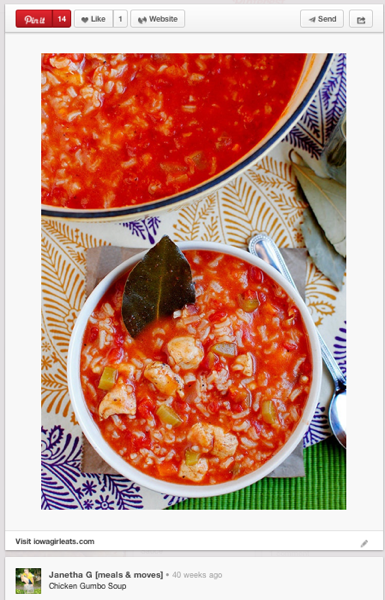 i followed the recipe nearly to a T, except one or two shortcuts.. shortcuts are fine by me, especially in the kitchen! i also reduced a few amounts, upped the spices, and omitted the water. it was a super speedy recipe–just thirty minutes from stove to soup bowl.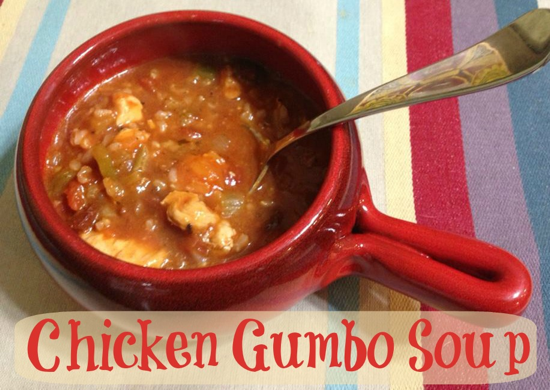 chicken gumbo soup
recipe source: iowa girl eats
total time: 30 minutes 
makes eight servings
ingredients:
8 oz (4 thick slices) double smokes andouille bacon, chopped into 1/2″ squares
1/2 cup diced onions and shallots (i bought this pre-diced from trader joe's.. shortcut!)
1/2 cup diced celery (again.. pre-diced.. shortcut!)
1 small green bell pepper, diced
12 oz chicken breasts diced  into 1″ cubes (i reduced this to half what was originally called for)
3/4 tsp cajun seasoning (increased from original)
3 TB whole wheat flour (reduced from original)
32 oz low sodium chicken broth
28 oz can crushed tomatoes
3 bay leaves (increased from original)
1/4 tsp red pepper flakes (decreased from original)
1/4 tsp sea salt
1 bag trader joe's frozen organic brown rice, steamed and set aside (shortcut alert!) –about 1.5 cups cooked rice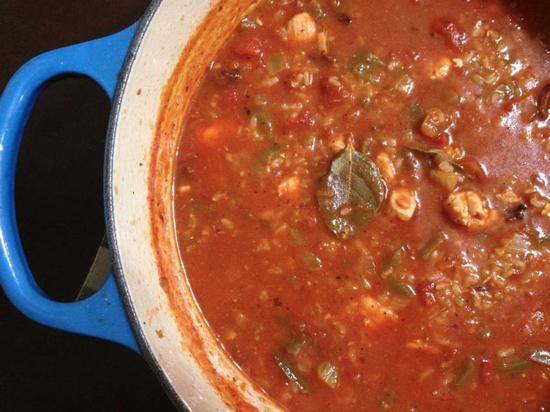 directions: 
 in a deep dutch oven or large pot, cook bacon until crisp. set cooked bacon aside, leaving grease in the pot.
add onions, shallots, celery, and bell pepper to pot and cook until soft, about five minutes.
add chicken and cajun seasoning and cook for five minutes more.
add flour and stir constantly until flour browns, about two minutes.
pour one cup of broth into the pot, deglaze, and then add remaining broth, tomatoes, bay leaves, red pepper flakes, and sea salt. bring to a boil.
boil for about 10 minutes and then add bacon back into the pot.
remove from heat and stir in cooked rice. remove bay leaves before serving.
serve with toasted sourdough bread, if you want.. but you really should! enjoy!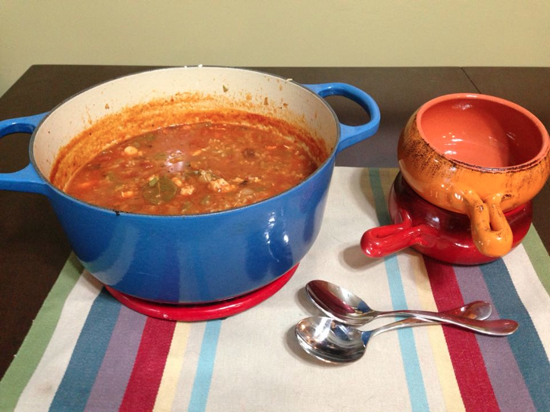 this was delicious. definitely a keeper in our house!
Qs~
1. what's the last thing you pinned?
2. what was the last recipe you made?
xo. janetha g.