hey! long time no blog. hope you are all doing well! i am pouting about the weekend coming to a close. it's been a fun one for me! 
i went to tegan & sara friday night, despite the fact that i felt a cold coming on. i was NOT going to miss the show! it was at saltair, which is a crappy venue that is used solely because they can pack a lot of people in.. but it was still a good time. 
saturday was spent at the farmers market, lounging around and napping while marshall had his fantasy football draft (one of three leagues!), and then i went to a late showing of the world's end–super funny flick. check it out. 
today was a little more productive. i did some housework and my usual sunday grocery shopping, and we also took the pups for a hike!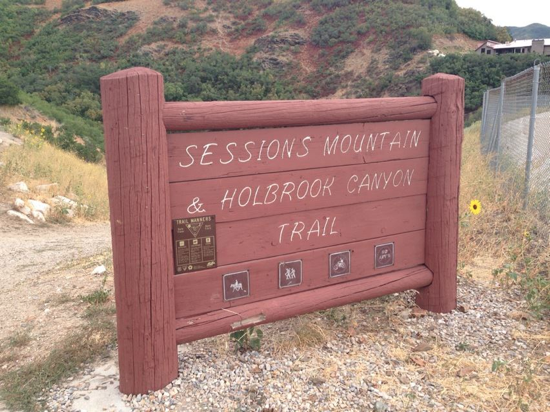 marshall and i took penny and randy to holbrook canyon (across the street from the bountiful temple) with amanda and her pup jack.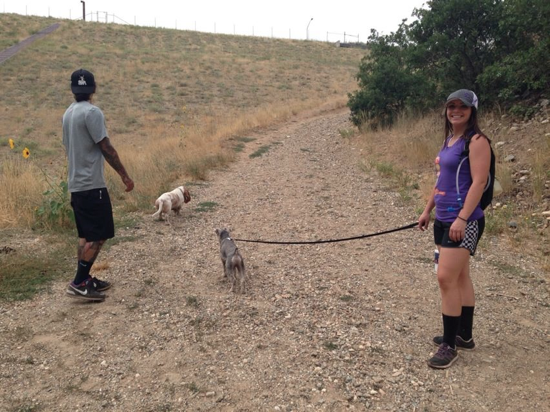 it has been stormy here lately, but we were lucky to get some sun and dry skies.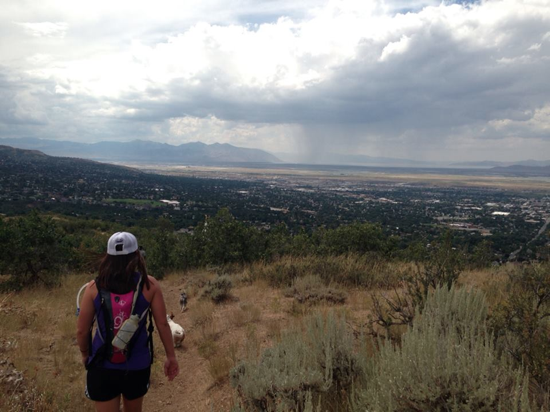 we initially took the wrong path to the hike and didn't realize it until nearly a half a mile in… so we turned around, went back to the parking lot, and got on the right trail. whoops! i guess that was just a little warmup before the hike. once we got on the right path, we were so happy! it was gorgeous!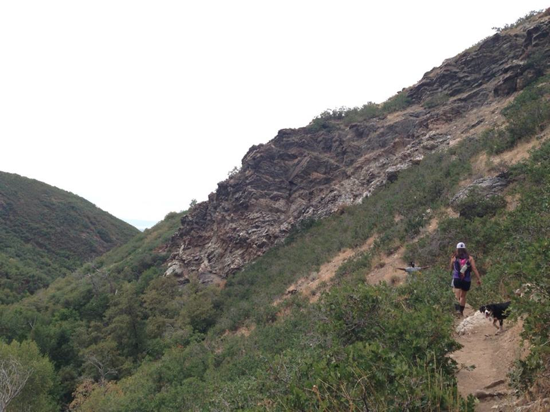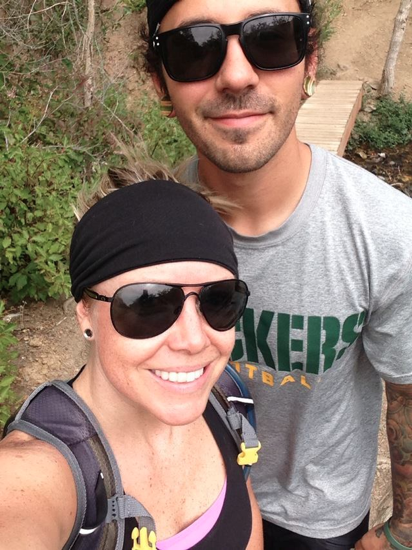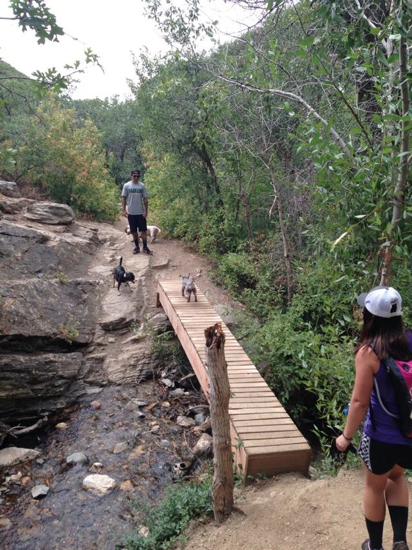 there was a stream we crossed several times, lush tress (the leaves are already changing!) and beautiful flowers.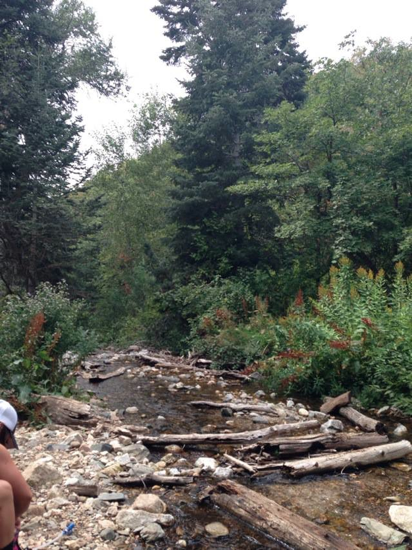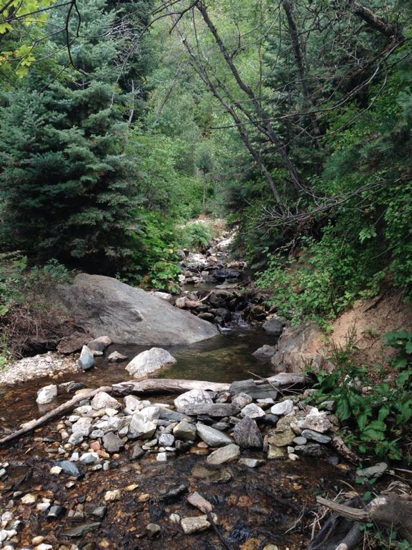 the pups did a great job! this was little jack's first hike. he's a natural.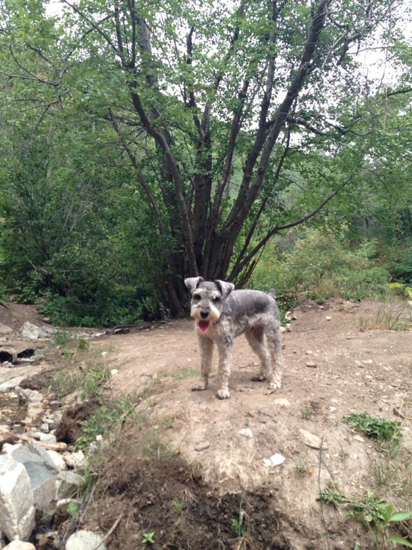 it was nice to have the stream for the pups the play in–even though that made for some muddy dogs at the end of the day!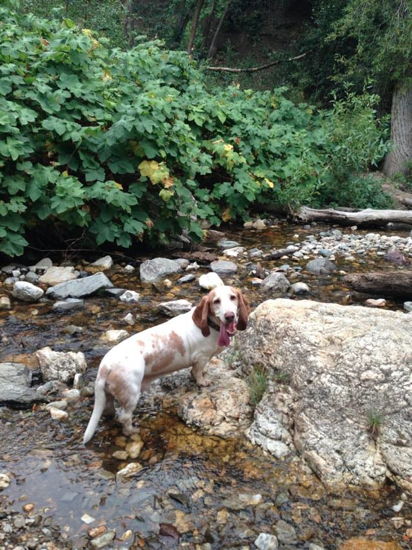 we only ended up hiking about a mile and a half since we had that mishap in the beginning. we want to go back to this hike soon and do the whole thing–it's 3.5 miles in, making it a 7 mile hike. we will go in the morning sometime and make sure we have enough time to do the whole thing.
i am glad i got a little hike in, since i hadn't done ANY physical activity lately. like i said, i had felt a cold coming on.. so i decided to give my body a break and haven't been to the gym since last wednesday. i feel totally good now, though, so i know taking the break was the right idea.
after the hike i stopped by my brother's house to drop off cucumbers i'd picked up at the farmers market for him. he makes the BEST pickles. he also makes the best babies.. i snuck a peek at nora while i was there, but didn't stay long because she was napping.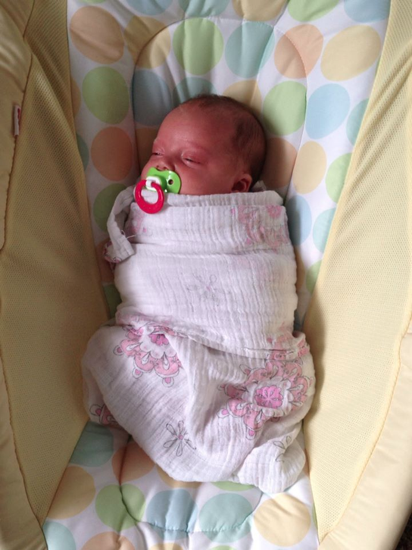 we got home and randy and penny passed out IMMEDIATELY. so cute.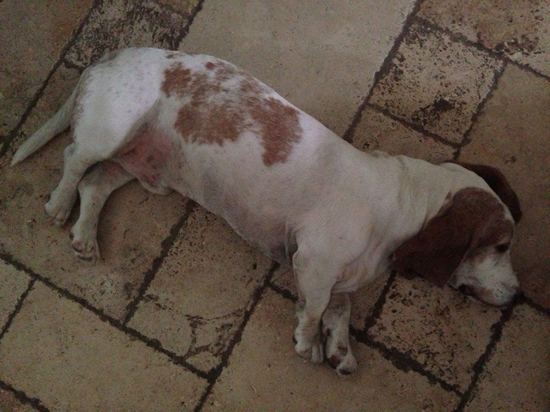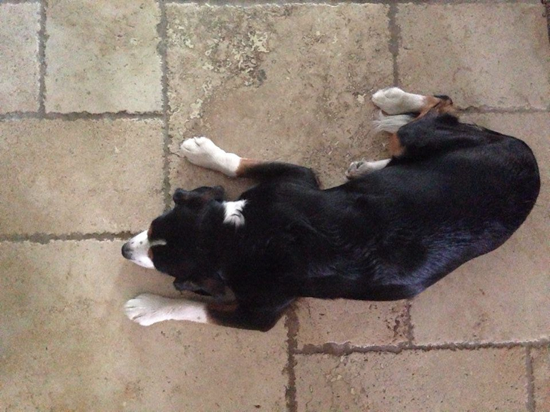 now i am hanging out while marshall does his draft for fantasy football league #2. i am going to make tacos here in a minute and then call it a night.. back to work tomorrow! can't believe august is over this week. i am welcoming fall with open arms, though. i love fall weather here in utah. the only problem is it never last very long before the snow comes. 
hope you had a great weekend! check ya later.
Qs~
1. what's your favorite season?
2. what was the highlight of your weekend?
xo. janetha g.