hello! happy monday evening to you.
i am just sitting down to relax for the first time today–it's 8:45 PM. i just ate dinner (a new delicious pizza–will post about it tomorrow!) and none of the laundry is folded.. but i think i will veto that today. it's been a long one!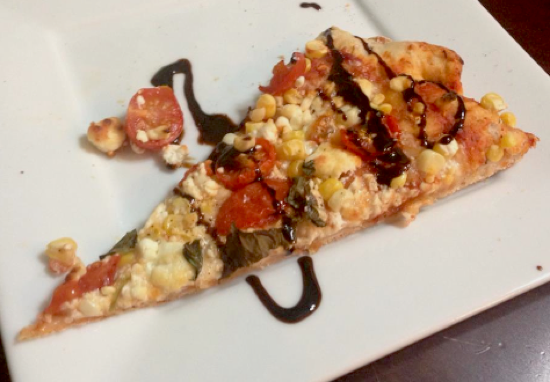 this morning i had to head to work to do some bank work and then went to an eight-hour class on quickbooks. i have been using quickbooks for eight years, but this training will certify me as a "master" quickbooks user.. oh, boy! i actually learned quite a few new things today and we have another solid day of class tomorrow. i look forward to seeing what features i have been missing out on that will (hopefully) make my job a bit easier!
on the upside, kerryne is attending the class with me (we work together.) i have to post CONGRATULATIONS to her–she placed FIRST in her class and took OVERALL in the NPC bikini competition saturday night! go, kerryne, go! that girl is so dedicated and determined– i really look up to her!! she looked AMAZING.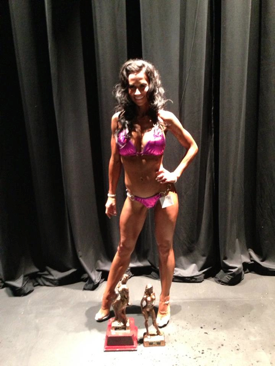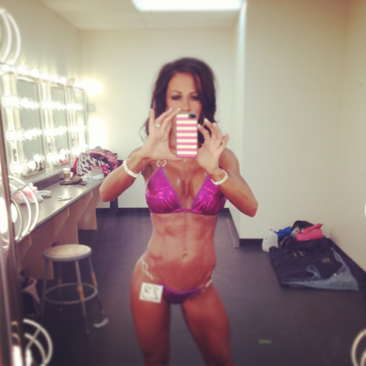 after class i swooped the pups up from daycare, dropped them off at home, and then reluctantly went to the gym. my legs are super sore from this workout, and when i saw thrusters on today's agenda, i came thisclose to skipping. i knew what was best for me, though, so i went anyway.

i finished off the workout with 200 double unders. i am going to practice every day! i want to get 50 in a row.. currently my best is 28, so i have a ways to go.
after GPP i had an exciting call with michelle davis, an advocare advisor (AKA @mshelllll on instagram) and we chatted about the 24 day advocare challenge, the other products available, and other possibilities with advocare. it seems like a really solid supplement company and i plan to give challenge a shot starting september 1st. i went home and signed up! you guys KNOW i thrive on structure and am always up for a new challenge, so this one could be super fun. i will devote a whole post to it another day, after i learn more and get the products and whatnot. i'd love for some of you to do it with me! start date is september ONE.
also, penny got a bath. yeeeahh.. we think she rolled around in poop sometime today. rascal.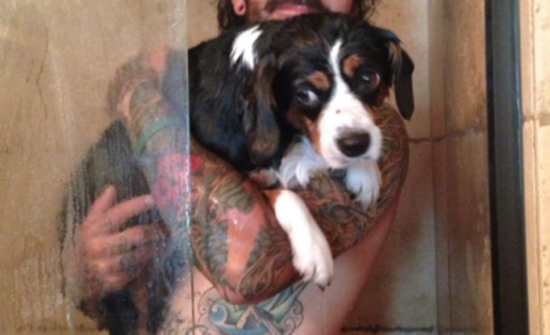 soo.. that was my day in a nutshell. kinda boring. but i did want to take a minute to share some photos from my friends michelle and bryan's wedding we attended saturday night. it was absolutely amazing!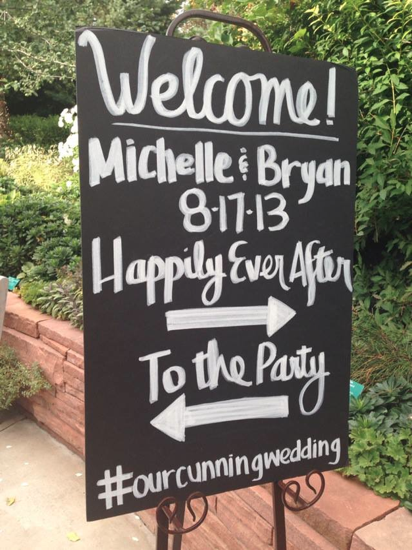 it was held at red butte gardens in salt lake city. my handsome date :)
the ceremony was held outdoors followed by a lovely cocktail hour. their signature cocktail was a whiskey sour of sorts. i loved the gold sugar-rimmed glasses the cocktail came in! whiskey is not my bag, but it was pretty.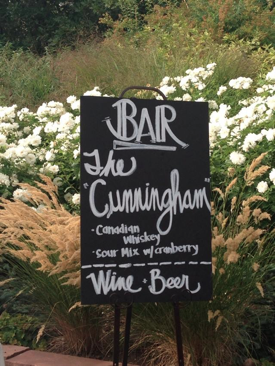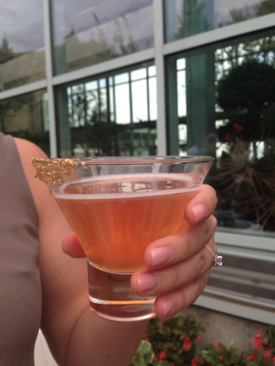 following the cocktail hour we moved into a gorgeous greenhouse for a gourmet dinner.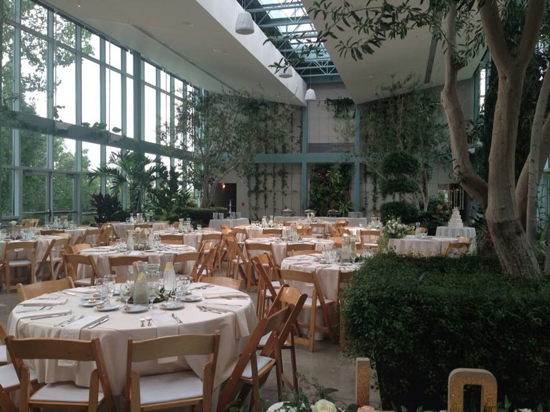 we found our assigned seats and sat down at our table.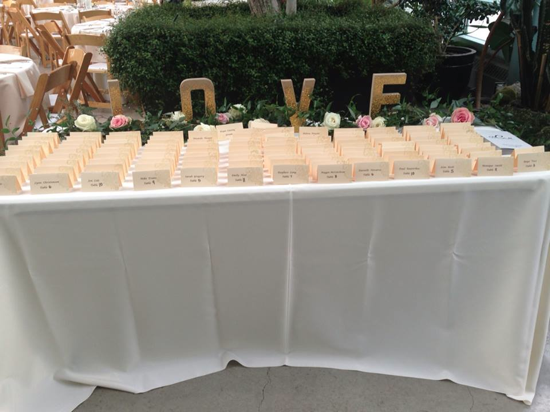 dinner started with a salad with pecans, feta, blackberries, and a balsamic dressing alongside various rolls–i got pumpernickel. yum.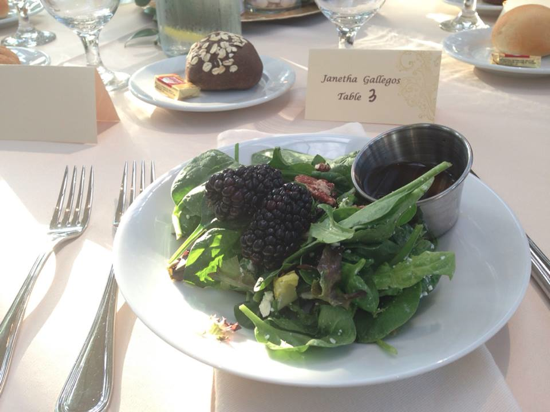 the main course was a chicken breast swimming in a savory sauce, perfect mashed potatoes, and flavorful mixed vegetables.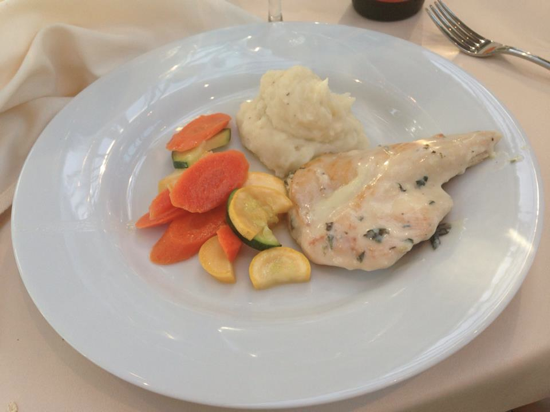 the dessert table had an array of tasty treats. i had a couple of chocolate covered strawberries and a brownie. sadly, i missed out on the coconut macaroons before they were all gone!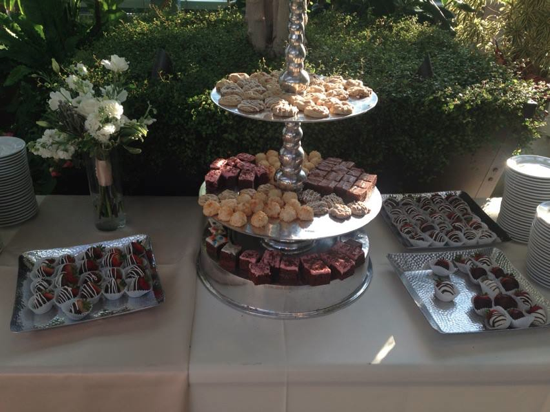 i was so glad the bride & groom took some time to EAT! something i failed to do at my wedding.. haha.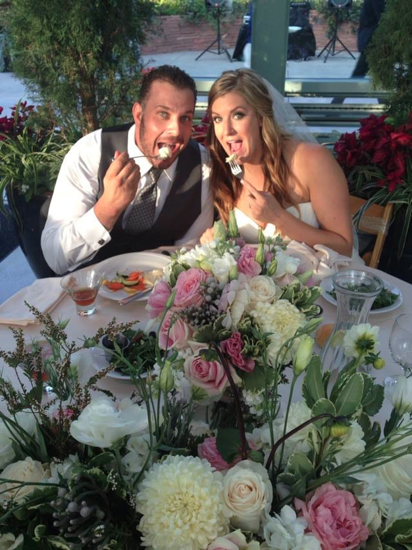 after the dinner we had fun celebrating with all the traditional wedding shenanigans. cake cutting, dancing, toasting, bouquet & garter toss, a photo booth, and lots of laughs.
the cake was gorgeous and had FOUR flavors.. red velvet, almond, raspberry swirl, and chocolate.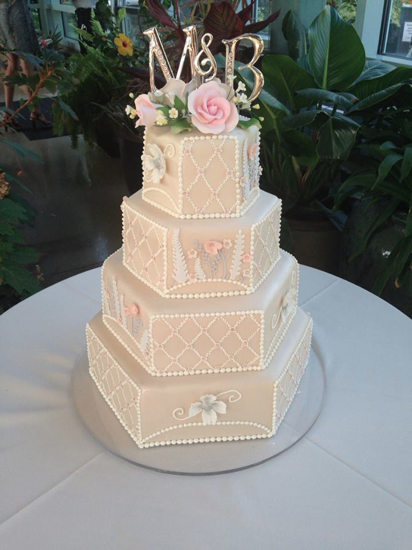 you bet i tried all but the red velvet (only because it was the top tier and not cut into.)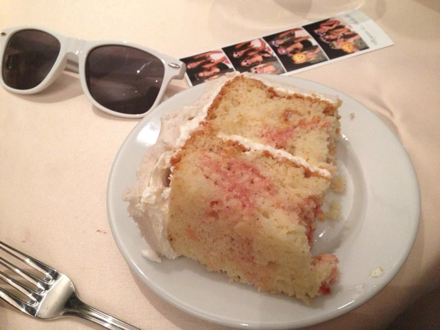 i LOVE photo booths and think they should be at all events. ever. always.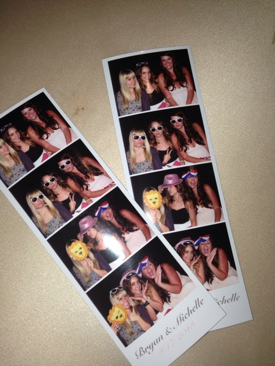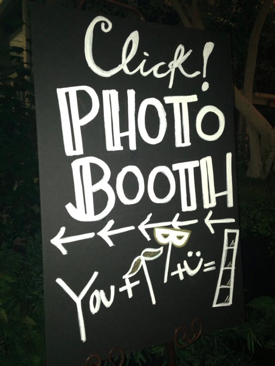 i loved the personalized sunglasses everyone received. the sign said something to the effect of, "the future for bryan and michelle is bright! grab some shades!" so clever! the side said michelle & bryan and had the date. somehow marshall ended up with a couple pairs..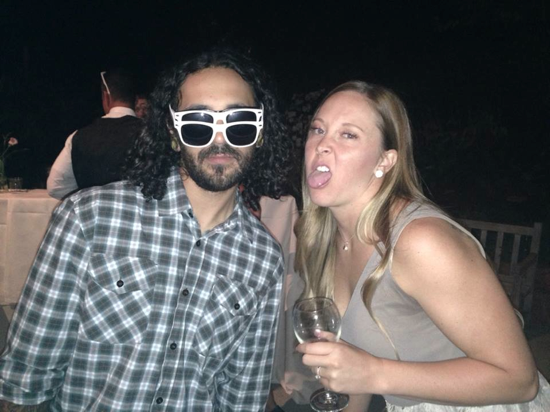 the favor was cute, too. wildflower seeds :)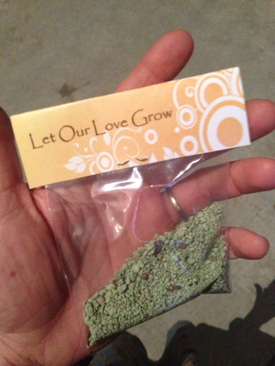 i love weddings! we had such a great time celebrating the marriage of michelle & bryan!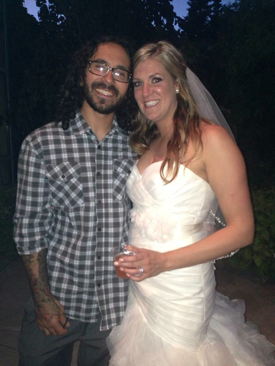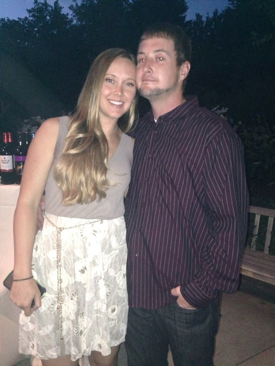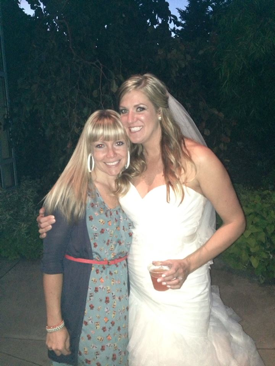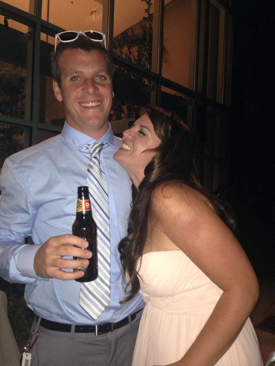 the sendoff was super fun because we all had these light up styrofoam thingamajigs.. they flashed and glowed and created lots of excitement!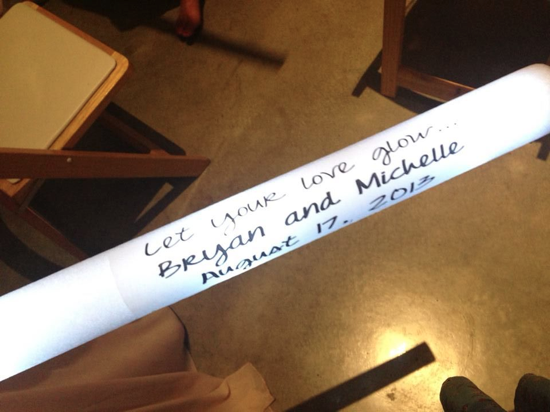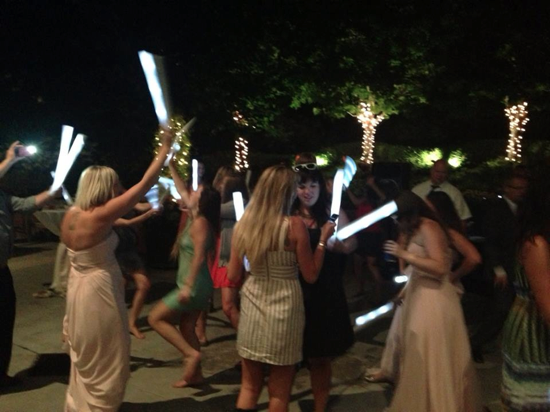 big, huge congratulations to the happy couple!
mmmmkay, i am off to bed. another day of quickbooks training tomorrow! have a great tuesday!
xo. janetha g.