oh, hey! after a couple days off from trip recapping, i decided i better finish the last couple recaps up before i forget what i DID on my vacation. that's one reason i love having this blog. i have a horrible memory, but i can always look back on things i wrote here to remind me.
so, thursday was our first full day in portland, maine. we woke up and enjoyed a delicious breakfast served by pomegranate inn, the B&B where we stayed. the breakfast had three courses along with coffee, tea, and a delicious juice blend of greek yogurt, orange juice, and granny smith apple.
first, we enjoyed poached pears drizzled in honey and sprinkled with slivered almonds.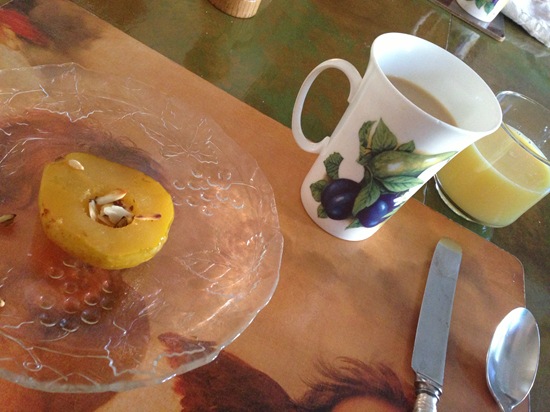 side note—i loved the real silver antique silverware, the gorgeous mugs and plates, and the unique placemats! it was just the cutest breakfast ever.
the second course was oatmeal with maple syrup, almonds, and dried berries.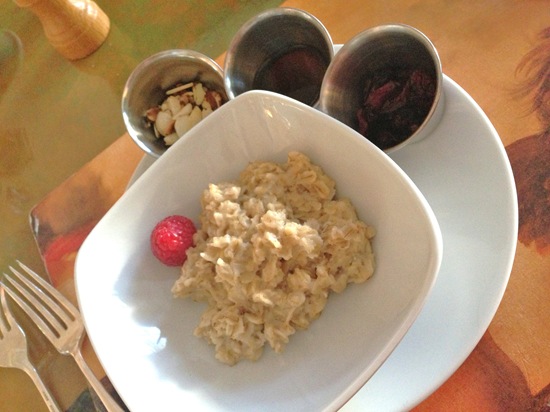 for the third course we were able to choose an omelet or pancakes. i wanted something savory, so i went with the omelet. it had feta and red pepper in it.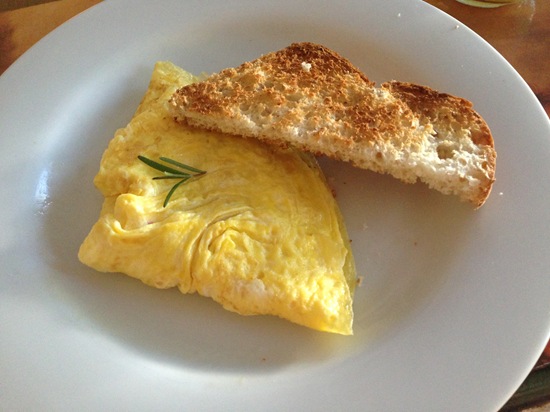 i thought the portion sizes of each course were perfect. i was glad the omelet was on the small side as i had already eaten the first two courses. plus, it's nice that no food went to waste—which i see often when i am eating breakfast at a restaurant. people don't typically take home their leftover omelets.
we cleaned up and decided to hit the east end beach. first we had to make a pit stop at the local whole foods! marshall drinks one or two kombuchas a day, and he hadn't had a single one on the whole trip.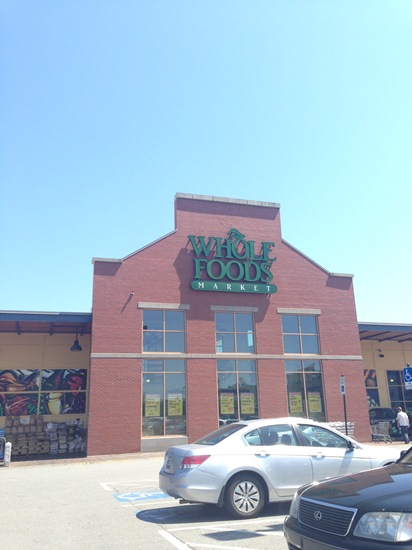 once we got our kombucha fix, we drove to the beach.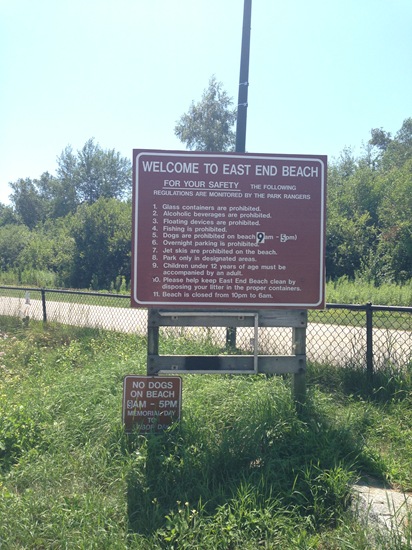 it was a beautiful day! the beach wasn't one for splashing around, but we did collect some sea shells and enjoy the beautiful scenery.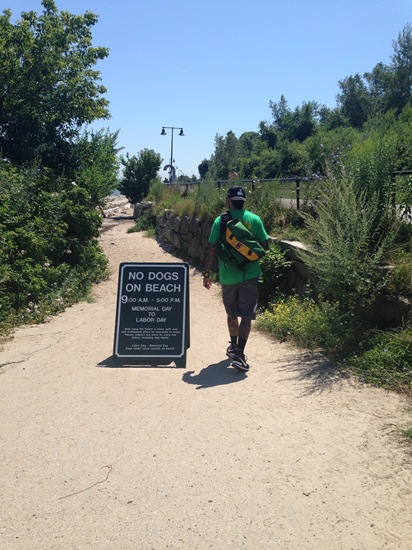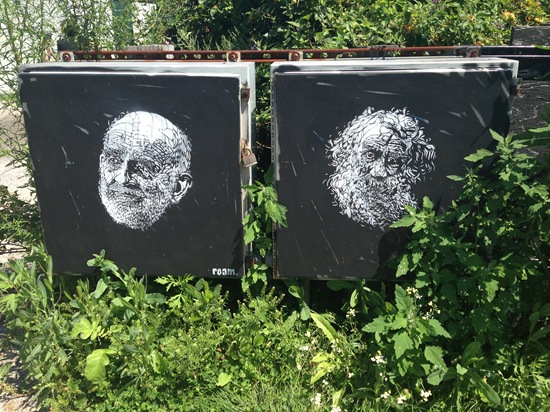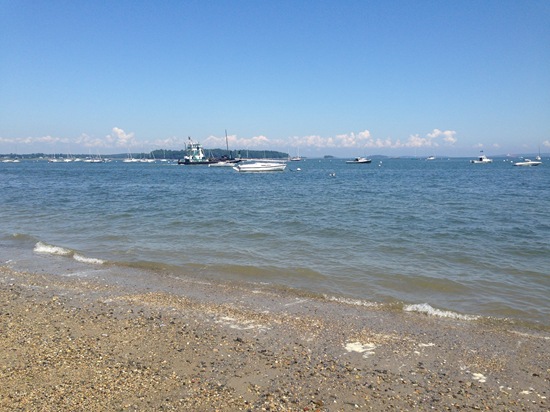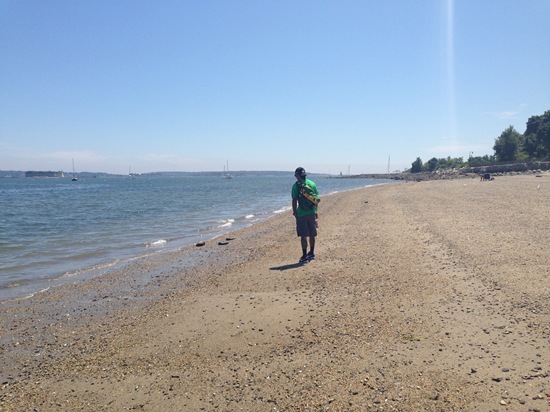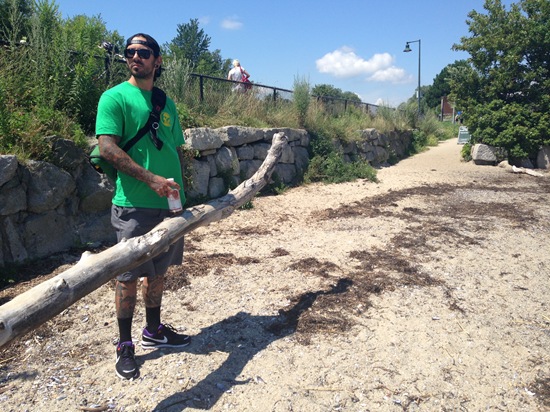 we decided to head to the wharf area of town to walk around and do some shopping. our first stop was the cabot store.. i love cheese! i sampled, like, 9 different kinds. yum.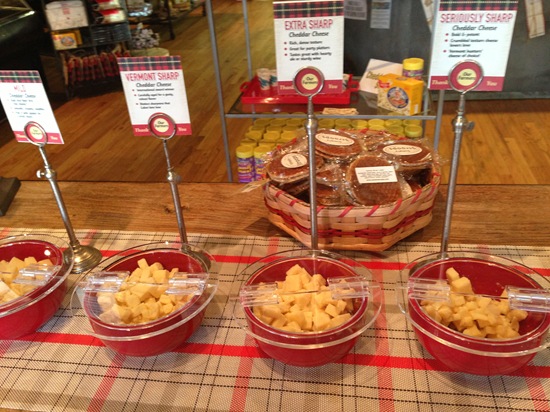 we walked down by the pier. i LOVE the smell of salty sea air.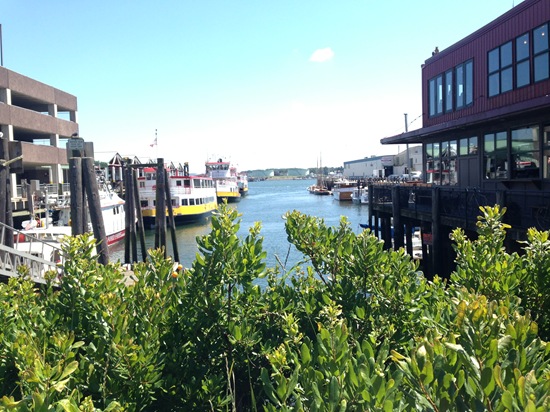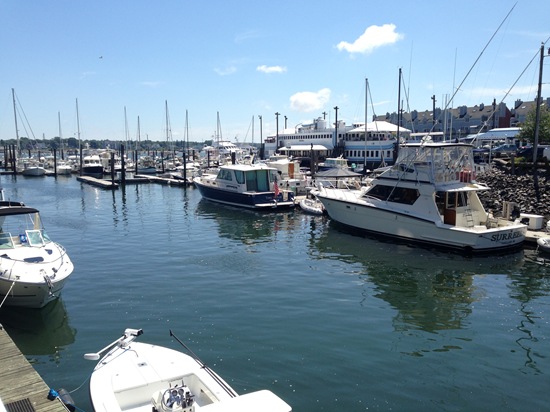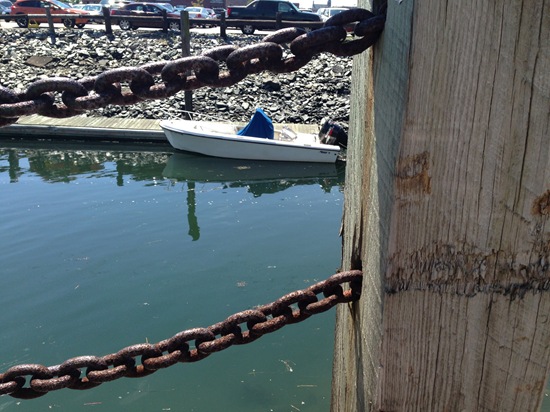 i loved this chalkboard sign where people could fill in the blank of the statement: "before i die i want to_________"
all that wandering had worked up our appetites, so we went to duckfat for lunch. it was recommended by SEVERAL of you.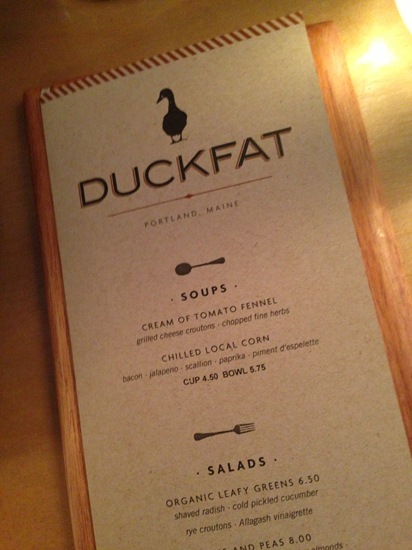 we sat up on some bar stools facing the wall, which was covered in magnetic words. i ordered an iced tea and we had fun playing around with the words.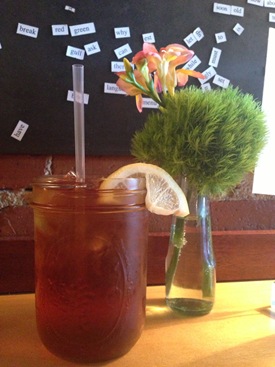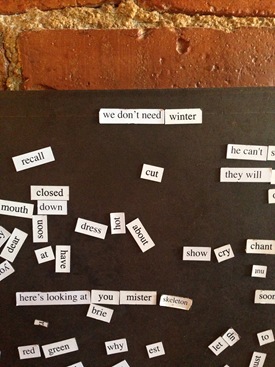 for lunch, i ordered the BGT—bacon, goat cheese, and tomato panini. i also had a side of their famous belgian fries which came with a gourmet dipping sauce of choice. i picked the truffle ketchup and the mustard mayo.
marshall ordered the poutine (our new food love—we don't have it here in utah!) and the tomato fennel soup with aged cheddar croutons. we were both very satisfied with our selections!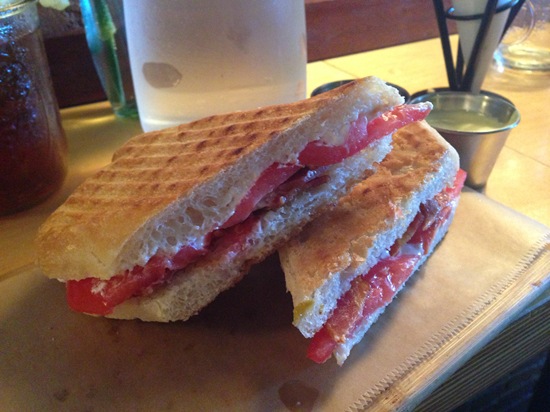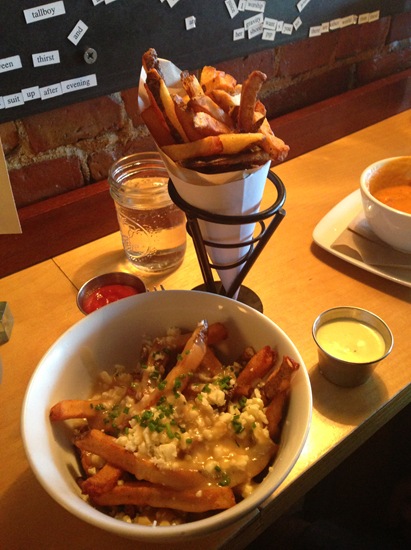 after lunch, we walked across the street to two fat cats bakery. i had heard they had the "best whoopie pie in the nation" so, naturally, i had to get one. can you believe this was the first whoopie pie of my life? definitely not the last.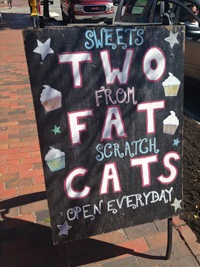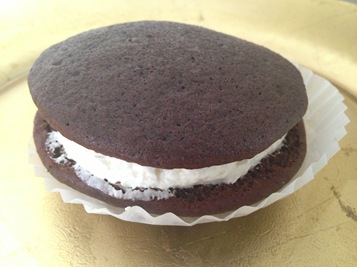 we went back to the inn and marshall napped. i wasn't tired, so i decided to take a little jog down congress street. it was a nice evening—not too hot and the sun was just going down. i don't love running, but jogging through a beautiful city isn't half bad!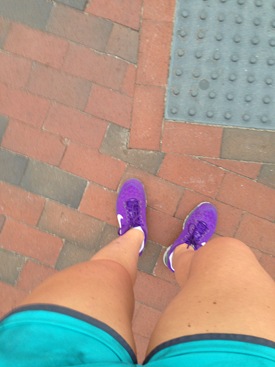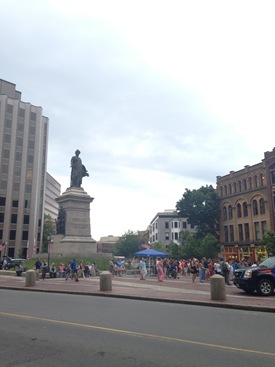 i ran into some live music in the square, so i stopped to listen for a bit before heading back to the inn.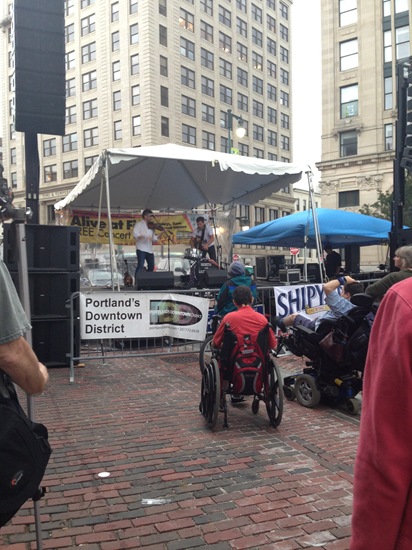 once back, i cleaned up (clearly, from the photo below, not very well…) and we picked a restaurant for dinner. we had walked by a pizza place, bonobo, several times, so we decided we should pop in there for some pizza and wine.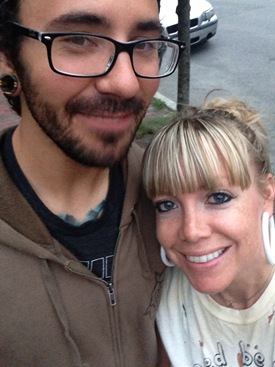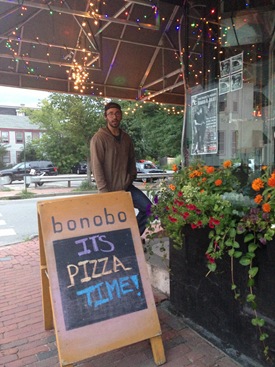 we ordered a bottle of pino grigio and a pizza with roasted chicken, smoked tomato, garlic, basil, parmesan, mozzarella, and red sauce. delicious!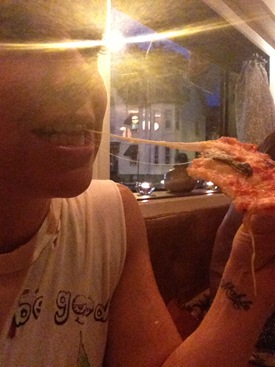 after dinner the only logical thing was to get dessert. someone had suggested mount desert ice cream, which was on the other end of town, so we decided to walk.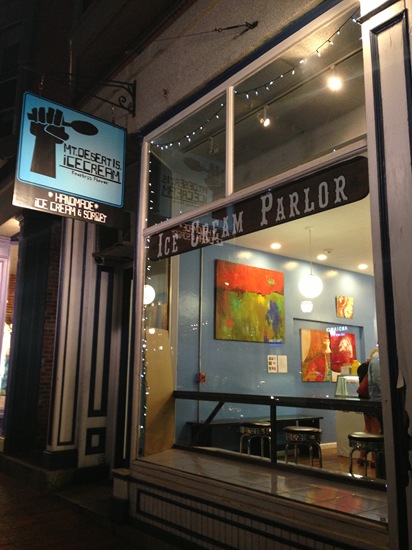 i was so excited when i saw that they offered an "ice cream flight"—four one-ounce scoops of ice cream. perfect for indecisive ice cream lovers like myself!
left to right—CEREAL MILK, blueberry sour cream crumble, mexican hot chocolate, and drumstick. i looooved the cereal milk! to make it, they soak heavy cream in cap'n crunch, then make ice cream from the cream. it was incredible.
we ate our ice cream and walked back to pomegranate inn. this is the closest we got to a photo together—the reflection in the window ;)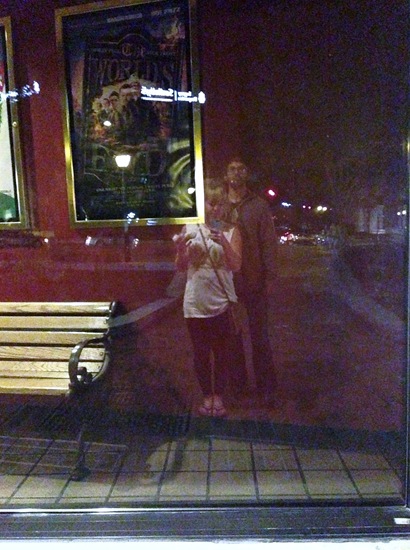 portland is so cool! i could definitely live there. there is so much to see and i love the art all over the place.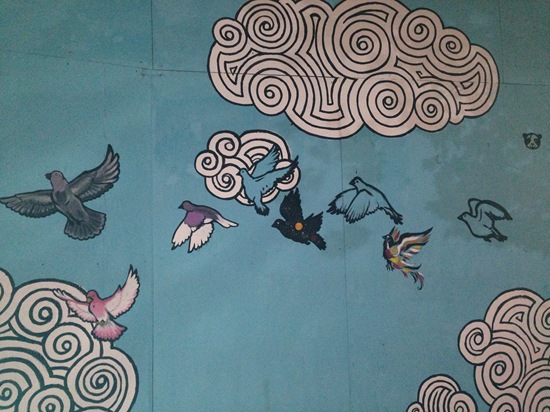 once back to the inn, we grabbed some of the tea they leave out every evening for guests. they also had gluten free peanut butter cookies.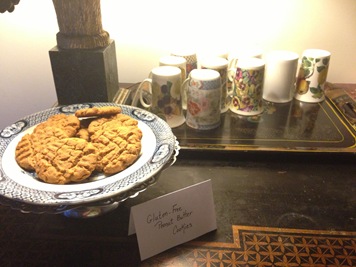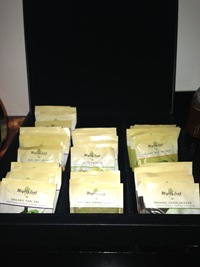 it was the perfect end to our jam-packed, delicious, fun-filled day in portland. we hit the sack and got some much needed shut eye before our final day on vacation. i had an early wake up call, too, because i had decided to check out the local crossfit gym. more on that in my next post!
for previous recaps, see the links below:
Qs~
1. finish it: "before i die i want to _________"
2. breakfast: sweet or savory? i always have the hardest time deciding..
xo. janetha g.