Hi! Mandy here. I'm on guest post duty while Janetha is having fun jet setting…
I am sharing breakfast enchiladas with you today!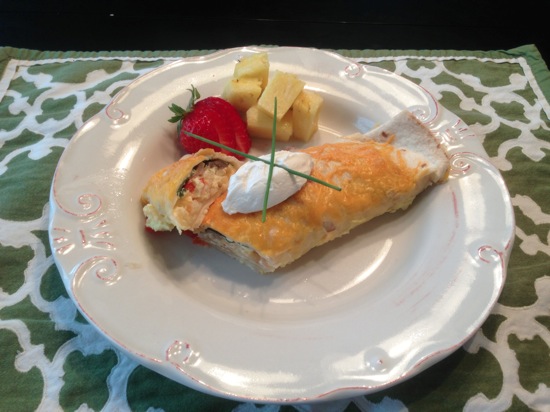 I love easy dinners and this recipe is a great dinner/breakfast recipe. Its such an easy recipe for kids and a family because you can put whatever you like in them.. My kids are picky and I made each one different and they loved being a part of dinner and picking the ingredients they wanted. The best part about this recipe is you can make it the night before.
You can do any meat and vegetables and cheese you like, this is what I did:
1 cup diced ham
1 cup chopped bacon
1 cup diced sausage
1 cup mushrooms
1/2 cup red pepper
1 cup hash browns
spinach
pepper jack cheese
cheddar cheese
10  8″ flour tortillas
6 large eggs
2 cups half and half
1TB all purpose flour
1/2 tsp salt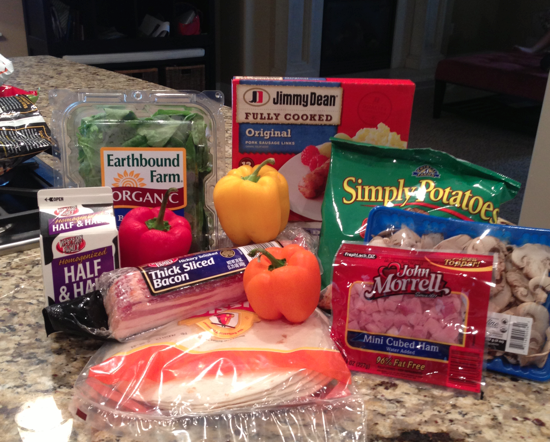 I set up an assembly line and added to each what was wanted and then add the cheese and roll up and put into a lightly sprayed 9×13.
in a mixing bowl mix eggs, half and half, flour and salt and wisk until combined. Poor the egg mixture over the tortillas and this is magic folks because somehow the egg mixture makes its way inside so do not try and force it inside the enchiladas. Cover with foil and bake or refrigerate over night to be baked in the morning.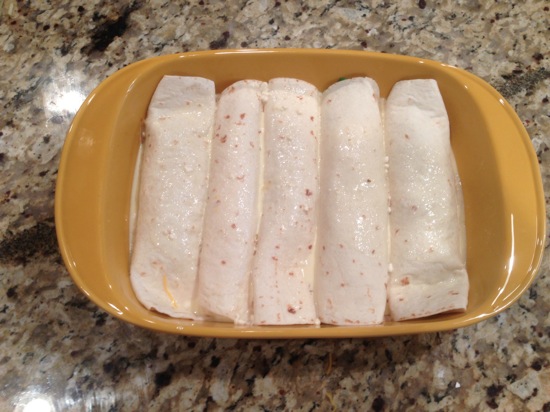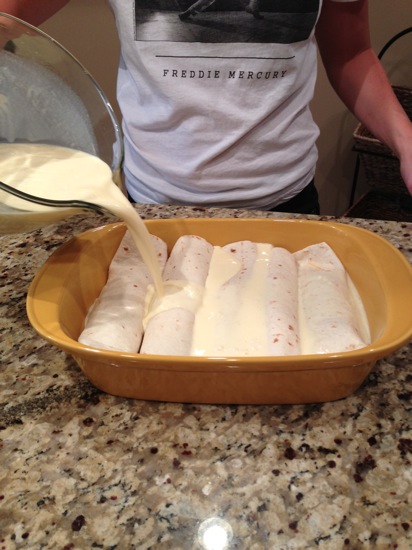 If you are baking right away sprinkle cheese on top, cover and bake at  350 for 35 min. Uncover and bake an additional 10-15 min or until set and cheese is melted… Its that easy!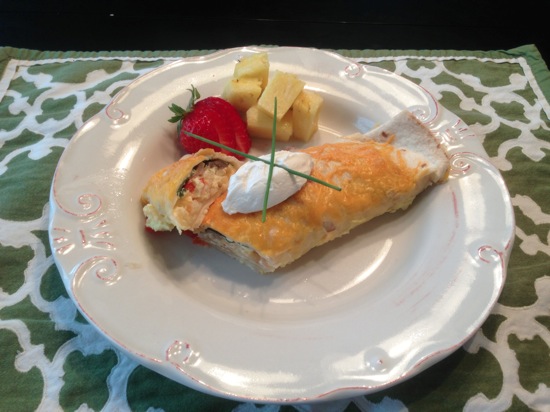 My family absolutely loved this recipe and ill be making it again very soon.
xo. Mandy.