oh, hey! long time no blog. i've been busy with family and friends and work and working out and life in general. my sister and her family are in town from san diego and we were able to all get together for a barbecue friday night.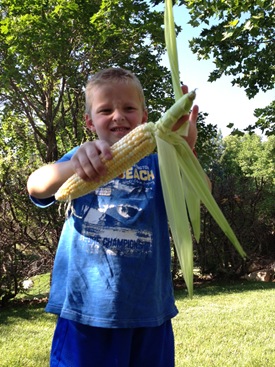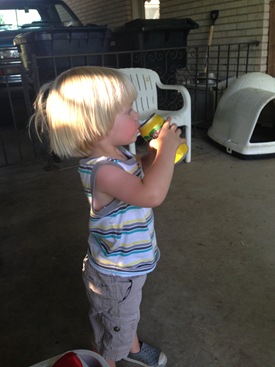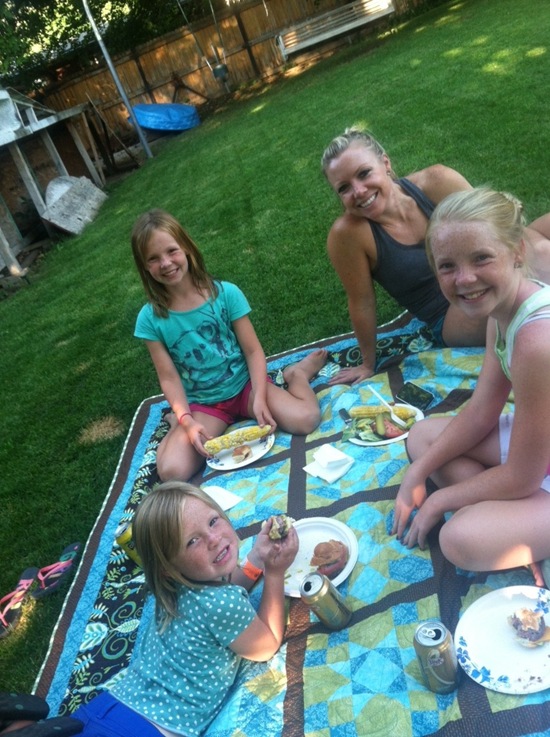 we enjoyed burgers, hot dogs, corn, baked beans, and—most of all—the company of each other.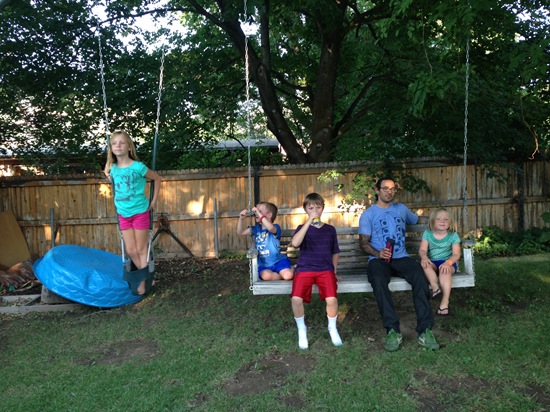 i have three older siblings and, between all of their children, i have ten nieces and nephews. they are all so much fun!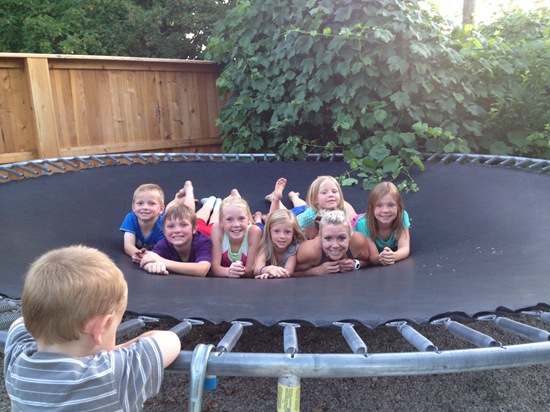 here i am with almost all of them. ben is in the foreground not wanting to be in the photo, greyson is off being greyson, nora (my newborn niece) is still in the hospital, and my step-nephew jake wasn't there.
sofi and izzy are just eight days apart in age. it's a shame sofi lives in california, but they have a lot of fun together when she's in town.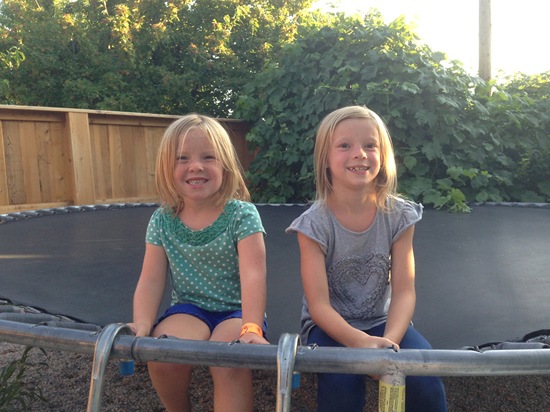 after dinner we practiced our back bends, had headstand competitions (momma b won!), and played on trampoline and monkey bars.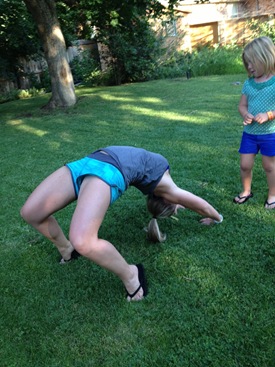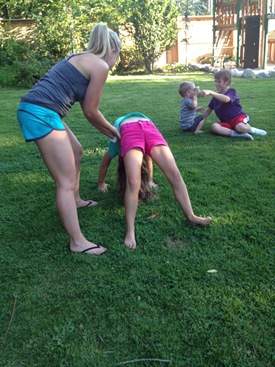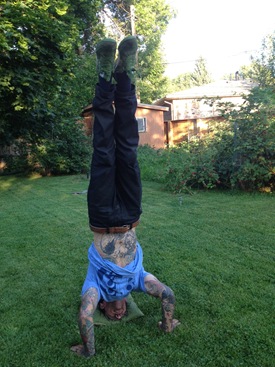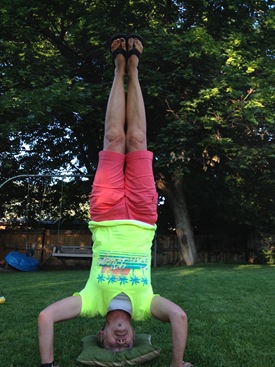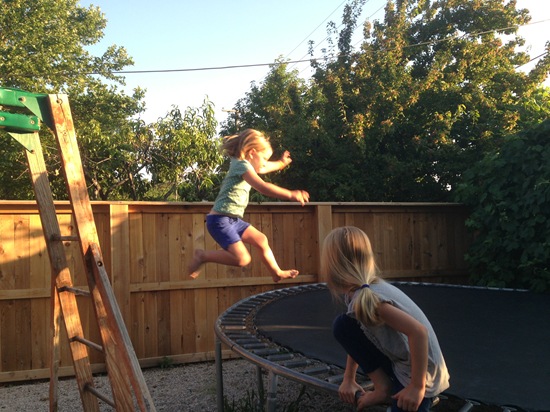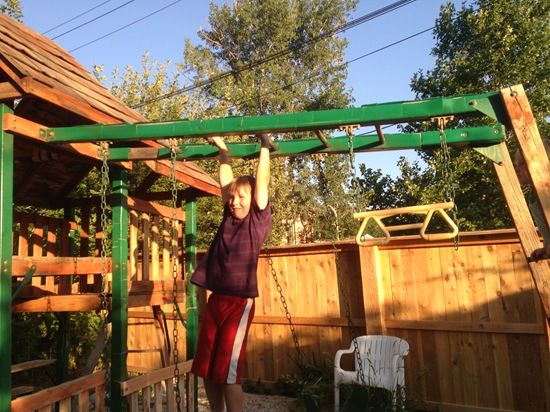 for dessert we had nielsen's frozen custard—a staple in our family! it's the very best.
we hung out until the sun went down. it was the perfect evening for an outdoor family party!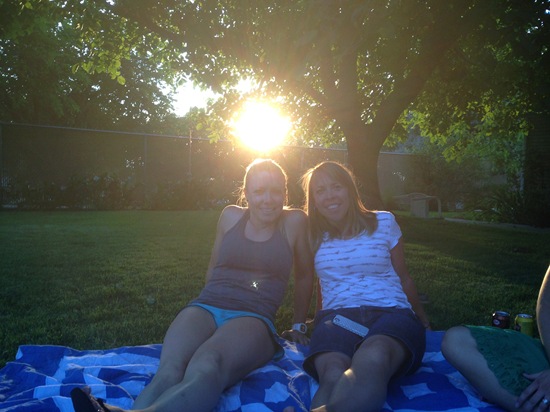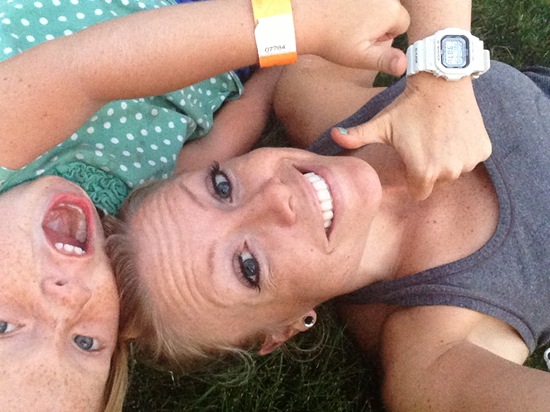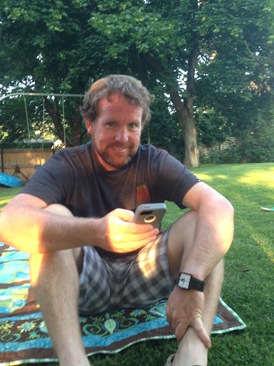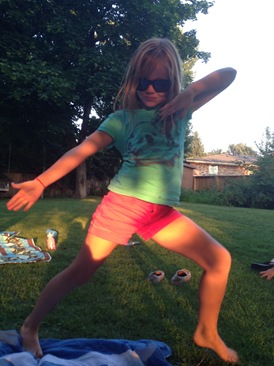 afterward i headed to my parents' place where i finally got to meet my sister's dog, ollie.. OH MY GOSH HE IS A SWEETIE!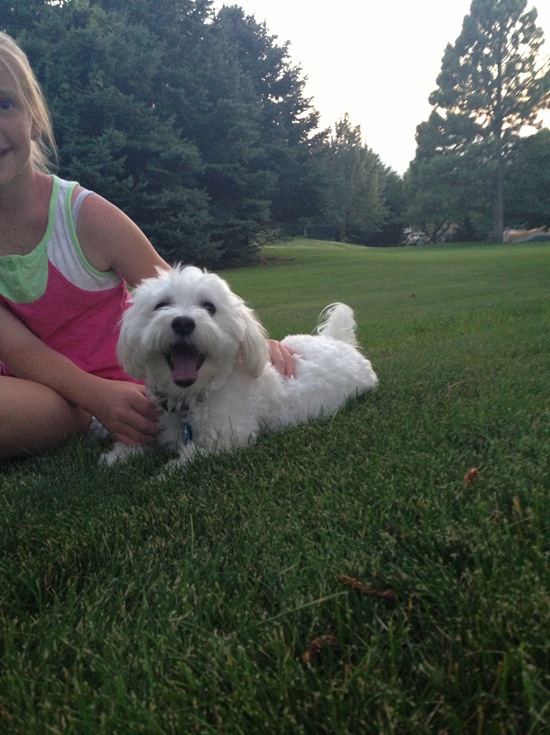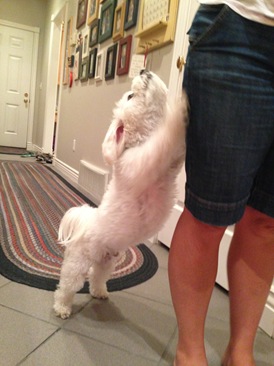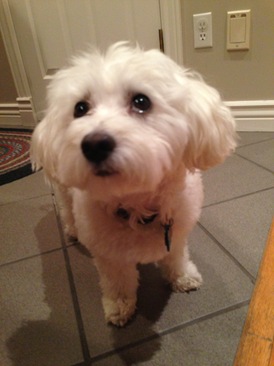 we also played rousing game of rummikub. we love playing games together and it gets pretty competitive! i lost.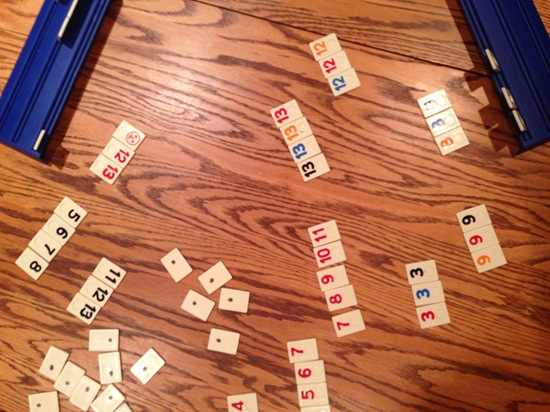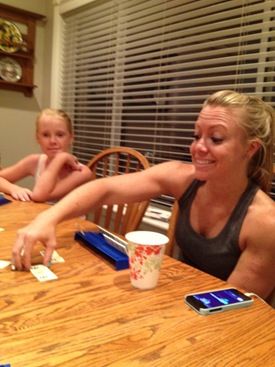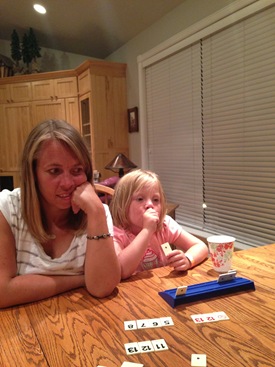 it was an awesome night and so much fun to catch up with the whole family. the fun isn't over, though, because they are here for a few more days. we are hitting up the local water park this afternoon and will be celebrating pioneer day on tuesday evening. can't wait!
i hope you had a great weekend! be back soon with meals, moves, and everything in between.
Qs~
1. do you live near your family? do you hang out often?
2. do you have any nieces &/or nephews?
xo. janetha g.