hold the phone.. two recipe posts in two days? yeah, i think i have found my recipe-making mojo once again. today's recipe is creamy, sweet, fruity, protein-packed, and a perfect way to cool off!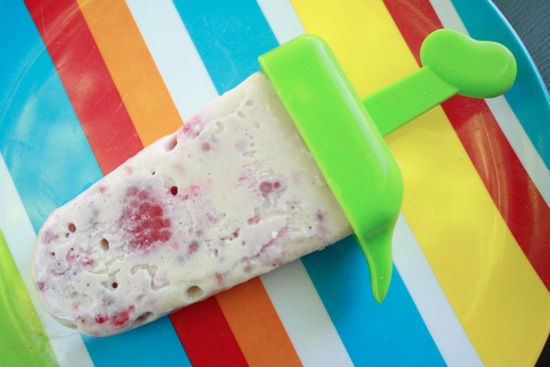 i recently received vi-shape nutritional shape mix to use in a recipe. when i saw the sweet cream flavor, i immediately thought of cold stone's sweet cream ice cream and i knew i had to create a frozen dessert!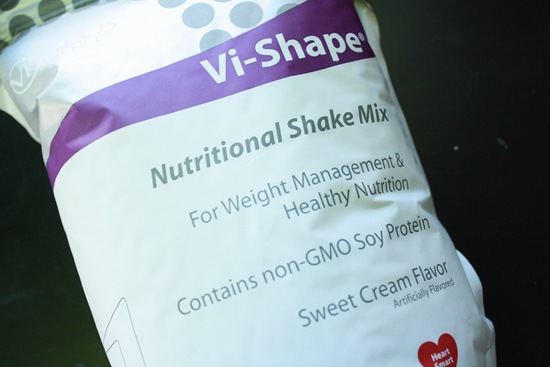 before i get to the recipe, let me tell you a bit about vi-shape.
vi-shape is more than just another protein powder. each 90-calorie serving does contain 12 grams of a tri-sorb protein blend that is made up of two types of whey protein and soy protein. additionally, each serving contains a full serving (5 grams) of fiber, calcium to promote bone health, and 25 vitamins & minerals.
vi-shape has so many great features.. how about a list?
lactose free (yay for me!)
gluten free
certified kosher
non GMO
low fat (1 gram per serving)
low sugar (<1 gram per serving)
low sodium (75 mg per serving)
2 grams of effective carbs per serving
vi-shape helps build lean muscle in conjunction with aiding in fat loss. it is a great snack or post-workout shake. i wouldn't replace a meal with it since it is low in calories, but it would be a great way to supplement a meal for added protein, fiber, vitamins, and minerals. for a full fact sheet, click here.
lots of protein powders look great on paper, vi-shape included, but what really matters is the taste, am i right? (yes, i am.) i am happy to report that vi-shape sweet cream flavor shake mix gets two thumbs up. it mixes smoothly (i mixed it with almond milk) and isn't too sweet. there is no chalky taste or unpleasant aftertaste.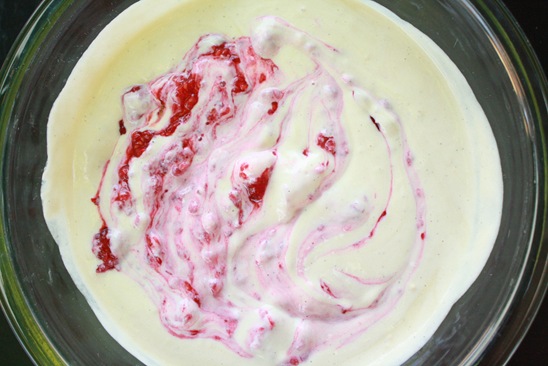 like i said, i wanted to use the shake mix in a frozen dessert, so i created these raspberries & cream protein pops!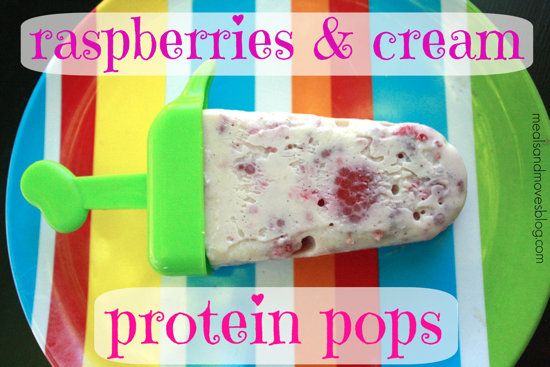 [pinit]
raspberries & cream protein pops
prep time: 5 minutes, freeze time: at least 5 hours, best if overnight
makes eight 4 oz pops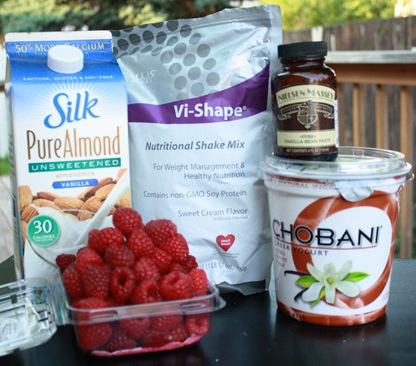 ingredients:
2 servings vi-shape sweet cream shake mix
8 oz vanilla greek yogurt
4 oz milk (i used almond)
1 TB vanilla bean paste or extract
6 oz fresh raspberries, smashed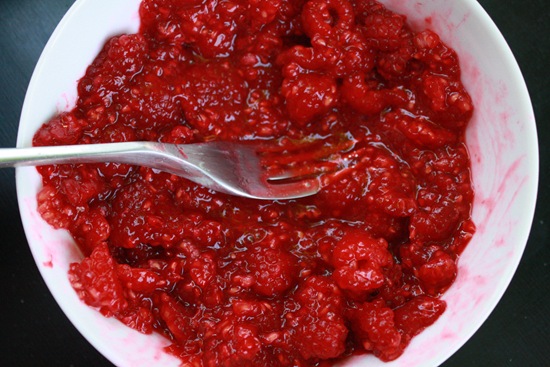 directions:
combine yogurt and vanilla extract in one bowl.
in another bowl, whisk together vi-shape and milk.
add vi-shape mixture to the yogurt mixture and mix well.
fold in raspberries.
pour into 4-oz popsicle molds and freeze for at least 5 hours, but overnight is best.
*if you do not own popsicle molds, you can use paper cups and wooden sticks! pour 4 oz of mixture into each cup, stick a stick in, and freeze as directed. just peel the paper away when you want to eat one.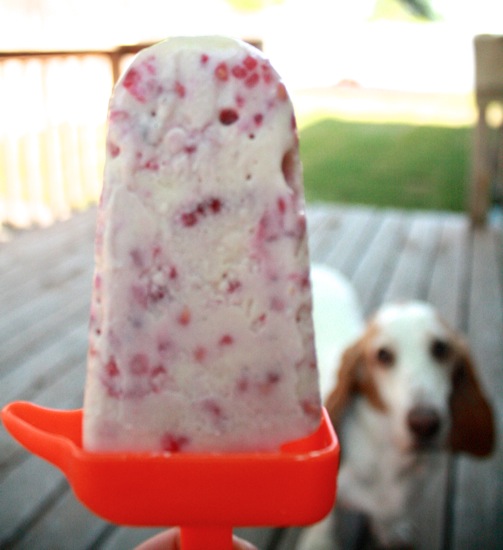 the nutritional stats on these are great: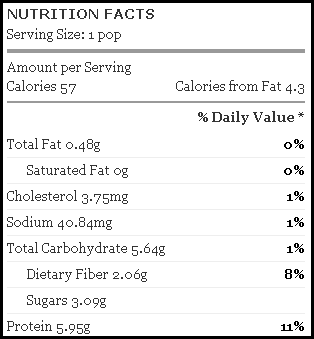 if you would like to learn more about vi-shape or connect with them, you can find them on facebook, twitter, or visit their website directly. they have an incredible database of health information on their blog, check it out!
Q~
what is your favorite frozen dessert?
xo. janetha g.
this post is sponsored by vi-shape. product and compensation was provided for recipe development. all opinions, as always, are my own.