oh, hey! happy monday–and happy july, for that matter! did june even happen? it flew right by.
i hope you all had a wonderful weekend. i had an AMAZING time–it was kristen's wedding weekend! marshall and i joined kristen's family and friends for a rehearsal dinner on friday evening. i was so happy to see my longtime friend, danny, who flew in from chicago to officiate the wedding.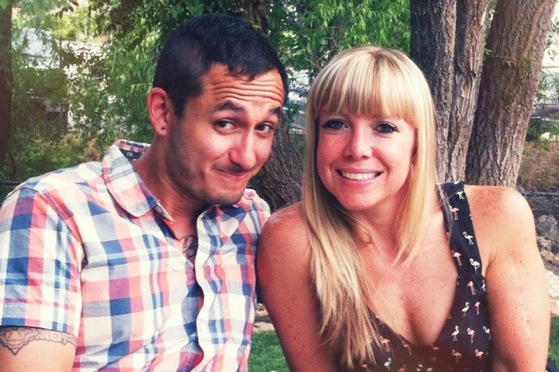 he took charge while we were rehearsing for the ceremony. he's real good at that sort of thing.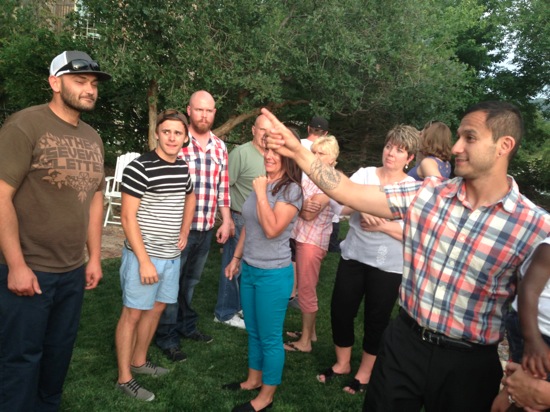 we hung out for awhile chatting, goofing off, and enjoying the summer heat.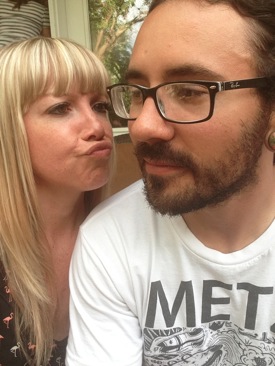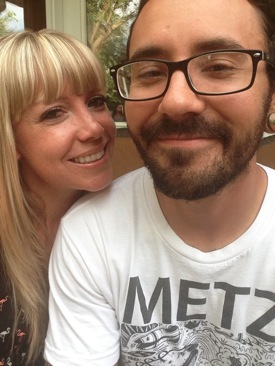 saturday was full of festivities. we started with breakfast with the wedding party (and kristen's mom and stepmom) at eggs in the city. kristen had her special, custom-made MRS. mug! yay!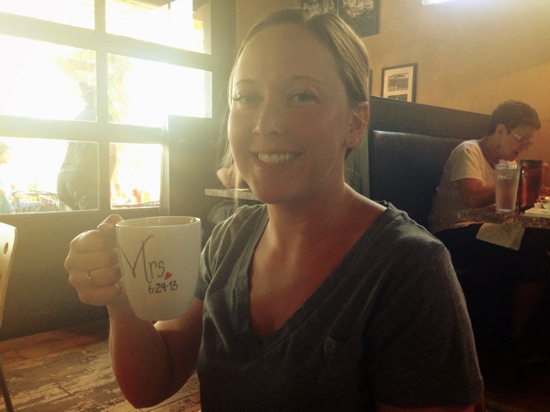 the fun continued at nailed! to get manicures and pedicures. i got subtle pink tones on both my toes and fingers with one gray nail on each hand since her colors were gray & green. i really enjoyed the service and quality of work at nailed! and will definitely be back. following the nail salon, we ran a few errands to prep for the evening and then headed to get our hair done. i went with a simple top knot but my hair dresser struggled (haha) and i ended up putting the bun up myself. i did get a bang trim out of it and she cut the bill down to $15.. it was just amusing! kristen's hair was PHENOMENAL–the curls were perfect and her head piece really complemented her long, beautiful locks.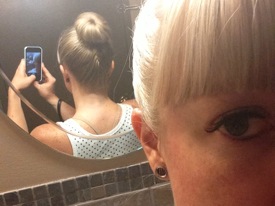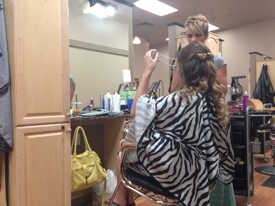 after the hair appointment, it was time to head to the venue, rice eccles stadium tower. it was a beautiful day! (hot, too.. 100 degrees! glad the wedding was indoors!) we did our makeup and got dressed. we made sure everything was set up for the ceremony. i LOVE how it turned out, kristen did a wonderful job at planning the setup.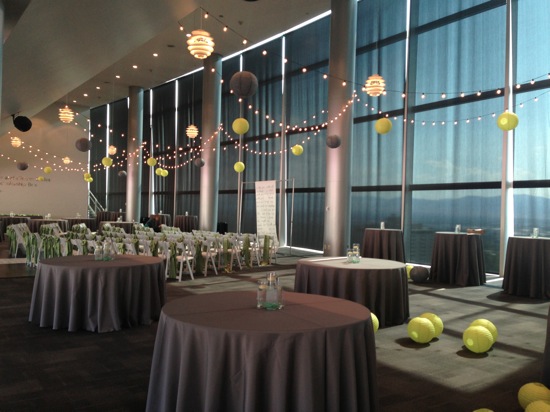 she worked for hours on the backdrop–it was hand-written and made up of special words rory had written to her while their relationship was long distance (for the first year and a half they dated.) doesn't that just melt your heart??
i also worked on writing notes from my maid of honor speech & toast on notecards. i am a mess with public speaking and NEEDED notecards. time ticked by so quickly and before we knew it, it was ceremony time! i was crying before i even walked out of the bridal room. i was holding back the tears for a quick snapshot before the ceremony began.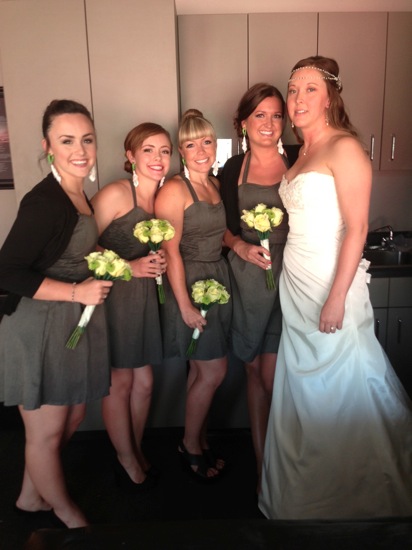 the ceremony was beautiful. my heart was bursting with joy for kristen and rory. a cocktail hour followed and we all enjoyed wine and delicious croissant sandwiches, fruit, and veggies. the wedding party also went and took photos–it was so much fun! the reception followed and everyone had a great time dancing, drinking, and eating the MOST unique wedding food–mashed potato martinis!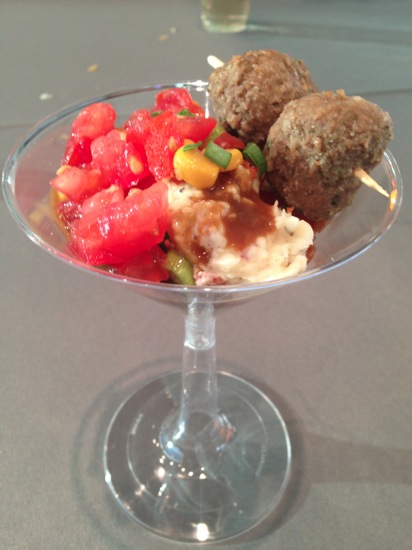 isn't that so cute?! as a food blogger, i was dying. guests were able to build their own martini using mashed potatoes and toppings including gravy, bacon, sour cream, green onions, tomatoes, and cheese. there were meatball skewers (instead of olives!) to garnish the martinis. SO CLEVER!
they also served gourmet ruby snaps cookies with shooters of milk. LOVED that!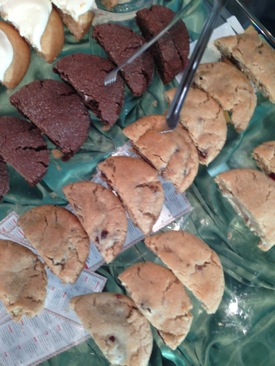 the reception included all the fun, traditional events…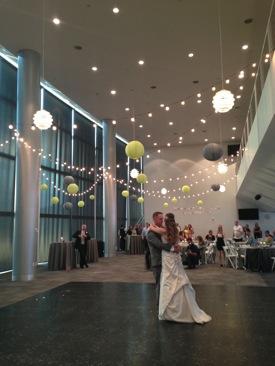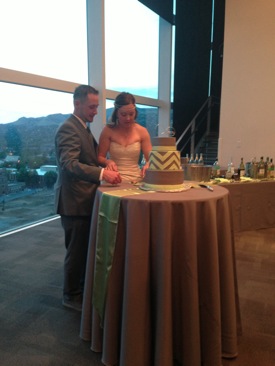 …first dance, cake cutting, bouquet tossing, and best man & maid of honor speech. don't worry, i had my notecards!
i was so flipping nervous, but i think i was able to remember everything i wanted to say. i love kristen and rory so much, so it was nice to be able to deliver a message to them from my heart.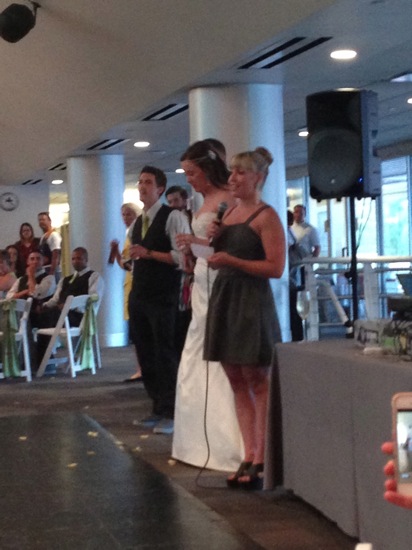 here are a few more snapshots from the reception. it was a blast!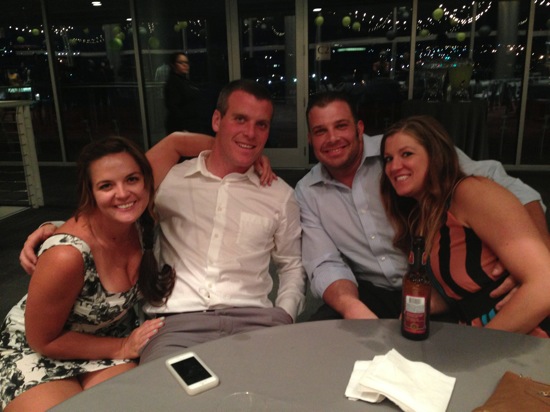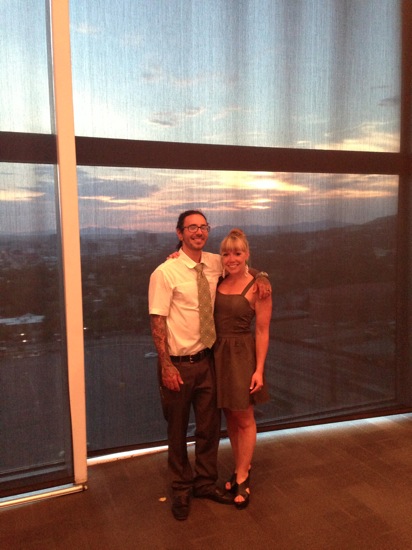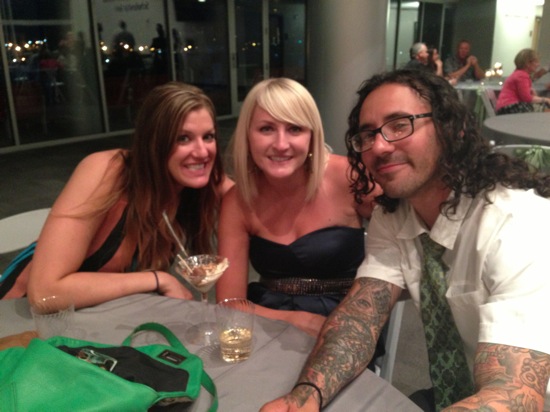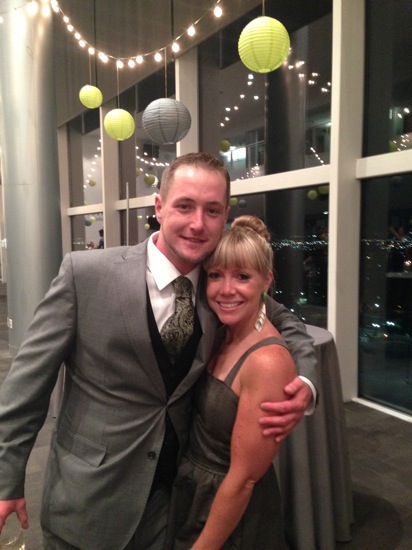 we gave the bride & groom a sparkler sendoff at the end of the night!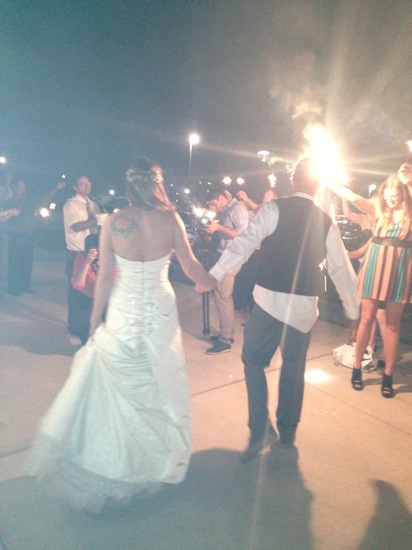 the wedding party, family, and a few friends stayed behind to help clean up–there was leftover wine, so we took advantage.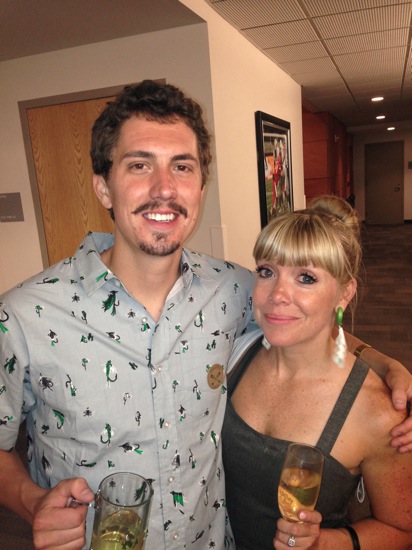 when all was said and done, we headed outside and laid on the ground while chatting and laughing about all the good times we'd had. and i took shameless selfies and sent them to friends on snapchat. nbd.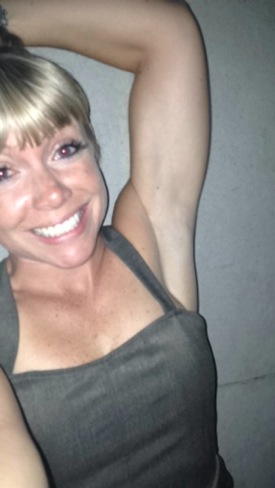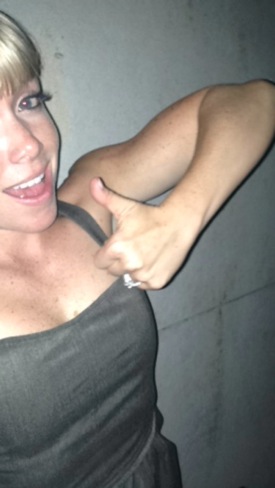 when we got home, marshall and i made the executive decision to get del taco. sometimes, you gotta. we ended the evening cuddling with the pups.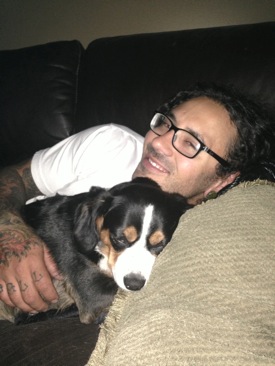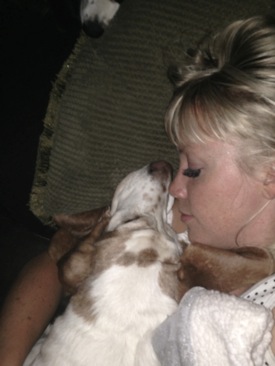 a HUGE congratulations to kristen and rory. i could not be happier for the two of you and i love you both so much! have fun in BELIZE! yay, honeymoon.
that's a wrap! until next time… 
xo. janetha g.