i was tagged by meg, and i am a sucker for a survey.
A. Attached or Single?
married to marshall. attached to penny and randy, as well. we are LONG overdue for a new fam pic.. but we want to find a photographer that is good with pets. any utah locals have a recommendation?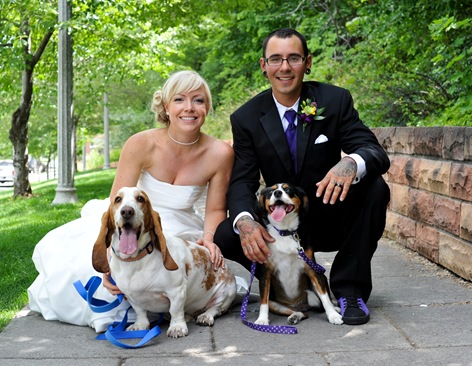 B. Best Friend?
gotta say momma b! i call her every day on my way home from work and it's the highlight of my day.
C. Cake or pie?
well, i'd say ice cream. but if i had to pick between those two, i'd say pie. peach pie or apple pie.
D. Day of choice?
sunday! it means sleeping in, brunch, grocery shopping, and a lot of times we go to movies on sunday night.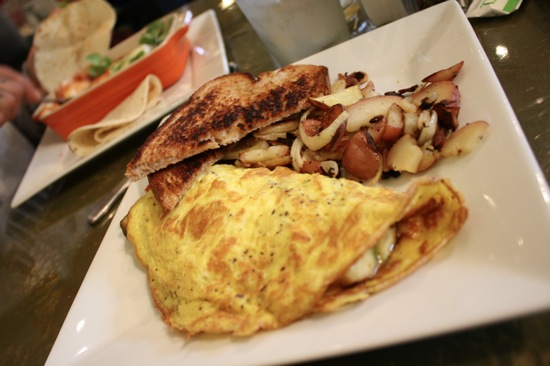 E. Essential Item?
my phone! marshall will tell you it is fused to my hand. it's true.. i am on that thing way too much.
F. Favorite color?
why do i have to pick? i like lots of colors. top three are purple, blue, and green.
G. Gummy bears or worms?
while they taste the same, i think gummy bears are more fun to eat. i love the ones from trader joe's.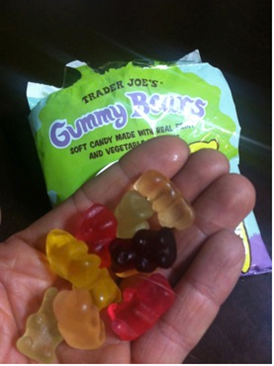 H. Home town?
bountiful, utah 84010. born and raised.
I. Favorite Indulgence?
massages at the kura door. so pricey, but SO amazing. i actually have a gift card that needs to be used.. i better book that!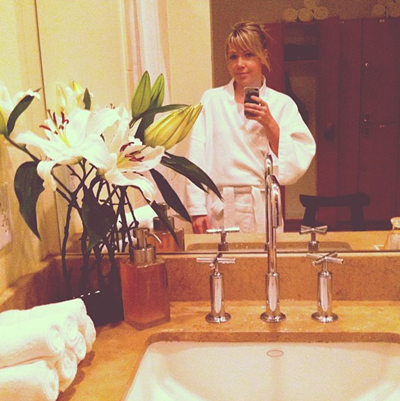 J. January or July?
back in the day, i may have said january. i was a diehard snowboarder once upon a time. now? july. i love the heat and the pool and the holidays. plus, this july i am only working ONE full week. the rest of the weeks i have at least one day off. woohoo! here in utah, we get two july holidays.. the 4th and the 24th (pioneer day.)
K. Kids?
just penny and randy right now.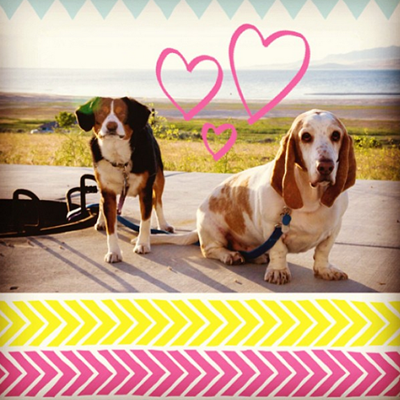 i know i have said in the past that i don't want kids (babies freak me out.. i can't hold one without major anxiety) i am really not opposed to them. you see, my mom is my best friend (see letter B up there) and i can't imagine being her age and not having a son and/or daughter to be BFFs with. the whole baby thing.. scares me to death. i hated dolls as a child and only had stuffed cats. i am the youngest in my fam, so i was never really around babies and to this day don't gush when i see an infant. a puppy? oh my gosh, i flip my lid when i see a puppy. i just need to realize that whole baby thing is something you have to deal with if you want to have a 20-something-year old ;) i keep telling marshall we should just adopt a 10 year old and call it good. ha. but.. yeah.. the point of my long ramble is that, yeah, i think i want to have some human kiddos. however, it's not just that easy. unfortunately, marshall and i may not have the right stuff it takes to make babies.. but we are just now looking into getting that figured out! wish us luck!
L. Life isn't complete without?
adventures.
M. Marriage date?
7.17.10. national peach ice cream day. we are coming up on our third anniversary!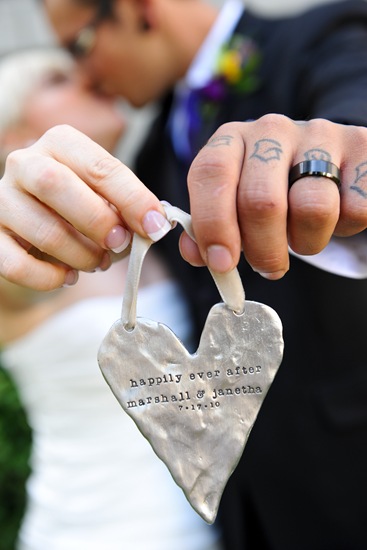 N. Number of brothers/sisters?
one brother. two sister. all older!
O. Oranges or Apples?
oooohh.. tough call. LOVE honeycrisp apples, but there is nothing quite like a perfectly ripe orange. unfortunately, these are few and far between.
P. Phobias?
arachnophobia. claustrophobia. ohhh.. the ultimate worst way to die would be burying me alive in a box full of spiders. eep.
Q. Quotes?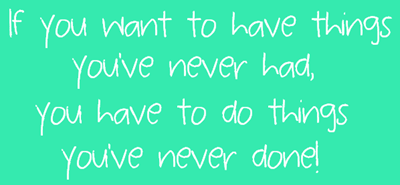 R. Reasons to smile?
good health. good friends. good job. good family. good life!
S. Season of choice?
again, this used to be winter, but now it is 110% summer. i <3 the sunshine and swimming.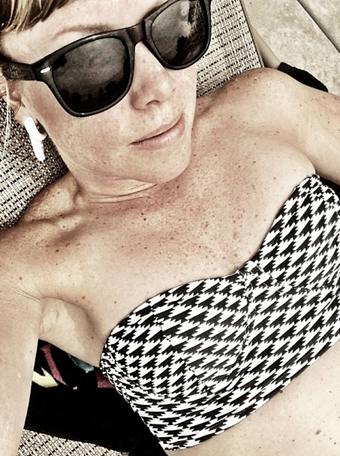 T. Tag 5 People.
U. Unknown fact about me?
i was born during a flood! my fam was evacuated from their house and momma b was having me in the hospital. they call me the flood baby.
V. Vegetable?
asparagus and cauliflower are my two current favorites.
W. Worst habit?
PROCRASTINATION STATION.
X. Xray or Ultrasound?
uhh.. not partial to either. but here's an xray of my arm after i broke it.
Y. Your favorite food?
cereal. all day every day.
Z. Zodiac sign?'
gemini.
your turn! pick the last letter of your first name and the second letter of your last name and answer those ones.
xo. janetha g.