happy wednesday! this survey has been floating around blog town. i love surveys and it's been awhile.. so, why not?
1. What did you eat for breakfast?
eggs and toast. never gets old! also had coffee with so delicious french vanilla coconut milk creamer.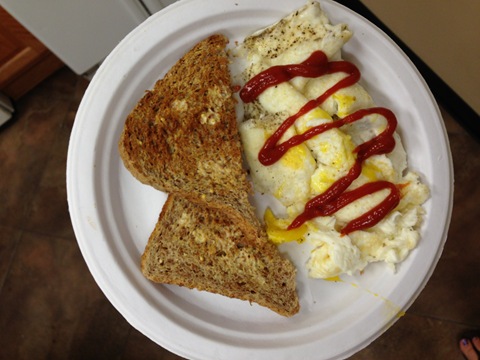 2. How much water do you drink a day?
i shoot for a gallon but usually fall a bit short. it's ok, i am used to it.. i am 5'1", afterall. love my contigo water bottles to help get the job done!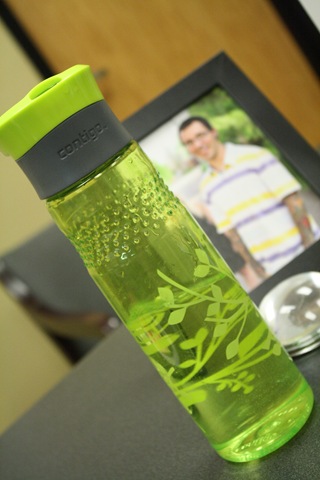 3. What is your current favorite workout?
well it sure as shit wasn't today's workout! that was brutal. my workouts change every day (i go to a gym where the workout is planned for me.. i just show up and do it!) but some of my faves we have done lately are:
4. How many calories do you eat a day?
i couldn't tell you an exact number, but i would estimate around 1600-1800 on average. that, of course, goes up if i eat out or go drinking or there's a special occasion. but on a typical day, it's right around there.
5. What are your favorite healthy snacks?
rice cakes with sunflower seed butter.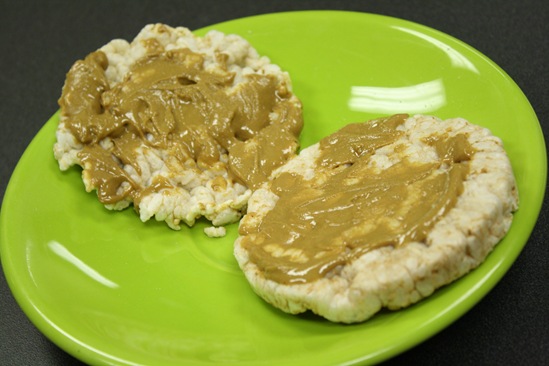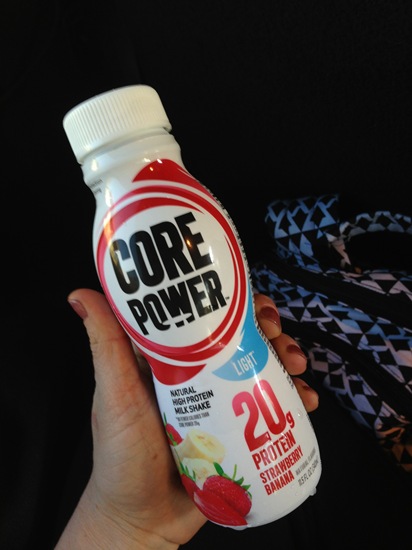 cereal! yesss.. it's healthy. and i add staying power by using a protein shake as the milk every once in awhile.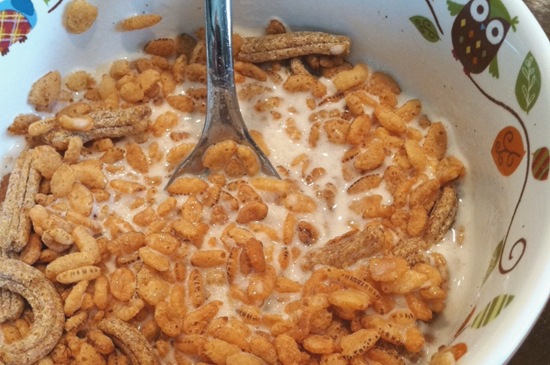 6. What do you usually eat for lunch?
most of the time it's leftovers from the night before.. but i haven't been cooking a lot lately! so this week i have resorted to frozen food. don't gasp.. there's nothing wrong with a little help from your grocer's freezer! i had an amy's rice and veggie bowl with tofu and added some grilled chicken. yep, that was frozen, too.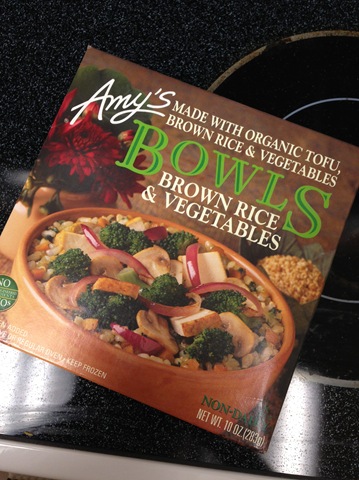 if i am not eating leftovers or something from the freezer, i will have a big salad with chicken on top.
7. What is your favorite body part to strength train?
legs, legs, legs. that's probably because they are roughly the size of an NFL football player's legs ;) s'ok.. i embrace them. and they can do work.
8. What is your least favorite body part to strength train?
hmmm.. i really like training everything! what i DON'T like is running. give me a strength workout any day of the week and i am a happy girl. just don't make me run.
9. What are your "bad" food cravings?
french fries. preferably with a delicious burger.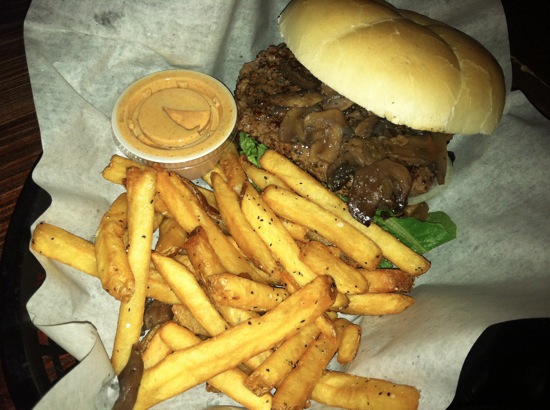 apple pie a la mode. pizza. frozen custard.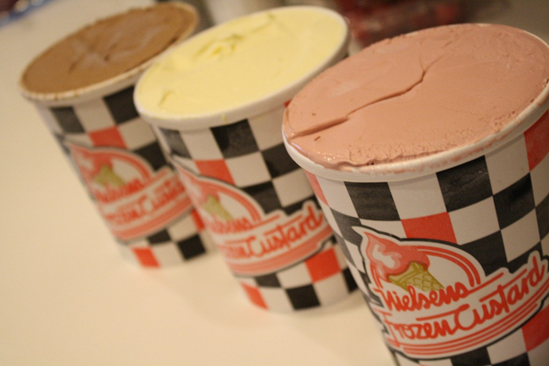 asiago bagels with chive cream cheese. hot out of the oven chocolate chip cookies with whole milk. utah scones.
chips and guac. this super amazing horrible for you chicken salad from a place called "the store". shall i go on?
10. Do you take vitamins or supplements?
yep! i take a multivitamin, evening primrose oil, fish oil, CLA, and ALA. i also eat gummy vitamin C and chocolate calcium because it's candy in disguise.
11. How often do you eat out?
actually i have been eating out sooo much lately! i would say at least six times a week, if not more.. mainly on the weekends, but weeknights, too! it's been an extra lot lately.
12. Do you eat fast food?
i have been known to frequent chipotle, does that count? i also went to del taco a few weeks back in a drunken frenzy. it happens.
 13. Who is your biggest supporter?
my mom! momma b is the best.
14. Do you have a gym membership?
yeah.. i have one to GPP which is where i mainly work out. i also have one for gold's (it's only $15 a month) for times that i want to go use the stairmill or work out on a sunday.
15. How many hours of sleep do you get a night?
not enough! usually five or six. i do best on seven… or ten, haha.
16. Do you have a "cheat" day?
i have a cheat life. i won't skip out on a tasty something or other just because it doesn't happen to fall on a particular day of the week. i am just conscious of my food and like to look at it as an overall, big picture sort of thing. i try to balance the good and the bad! and i know i will get shit for calling food "good" and "bad"—but you know what i mean. healthy vs. not healthy. i'm not saying eating unhealthy food is bad, kay? kay.
17. Do you drink alcohol?
yep. my latest and greatest favorite drink is sweet tea vodka with water and extra lemons. try it, you'll like it. great for summertime!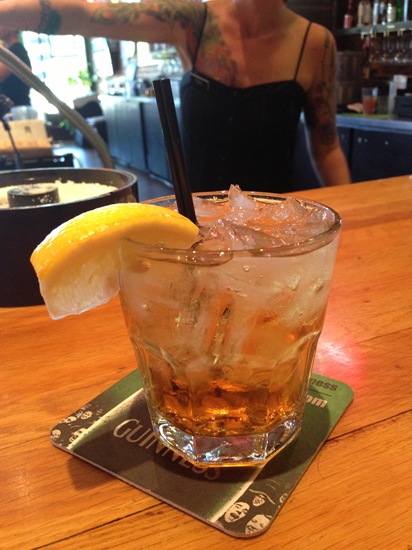 18. Do you have a workout buddy?
lots of them! i am best friends with several of my workout buddies. but i do have a #1 favorite person to work out with, melissa b! she's always pushing me to do better and she inspires me every day of the week. she just shaved 15 minutes off her half marathon time! woot woot!
totally didn't plan to be matchy!
19. What is the best thing that has changed about your life since committing to a healthy lifestyle?
i am more confident and can devote my attention to other things in life rather than worrying about poor health or not liking my appearance.
20. What was the last healthy thing you did?
i ate lunch outside in the sunshine with kerryne and amanda. we typically don't take lunch breaks and we eat at our desks, working all the while. since the weather has warmed up, we have decided to take a stand against that nonsense and have been eating outside on the grass. just 20 minutes in the sun and away from our desks is SO good for us! super healthy, if you ask me. oh, and you did, didn't you mister survey?
when i was looking for some photos to go along with this survey, i realized that i did it last year. hahaha. whatever, i am still publishing it. at least some of the answers have changed! (my memory is the worst ever.)
have a great night!
Qs~
1. what is the last healthy thing YOU did?
2. what are some of your favorite healthy snacks?
xo. janetha g.