hey, guys! happy tuesday!
i want to share some information about bestowed box with you today. i am a big fan of monthly box mail services.. i LOVE mail and i think it's always so fun to receive boxes with random goodies in them. there's something so fun about the anticipation of what is going to be in the box. and, with bestowed, you know that the hand-selected items packed in each box every month are going to be fantastic.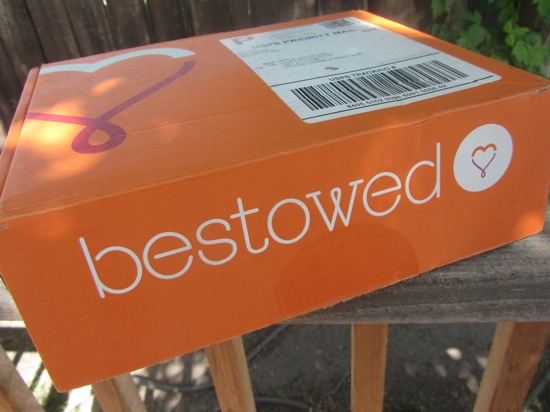 i received the june bestowed box to check out. this box was full of fun goodies!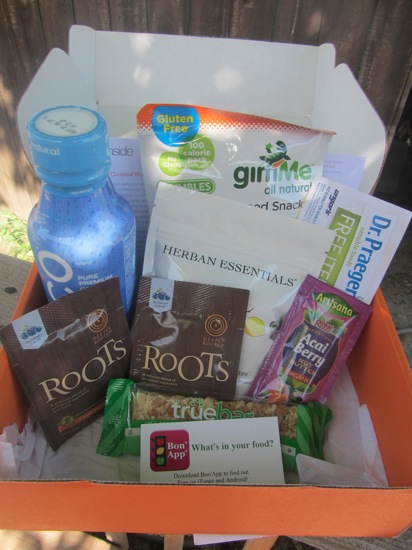 the box included several items to try right away as well as coupon to pick up a perishable good and a notecard on a cool new app.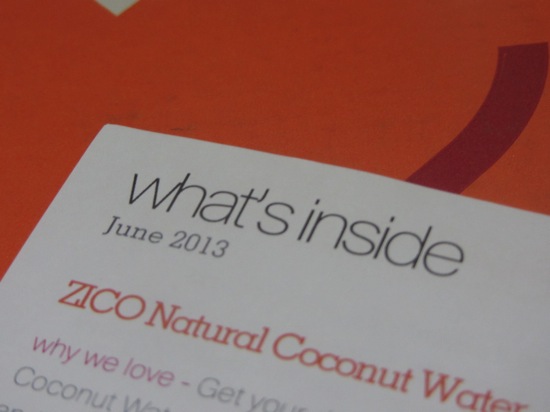 ZICO coconut water
ROOTS superfood powder packets
dr. praeger's california veggie burgers (coupon)
bon'app (app notecard)
bakery on main coconut cashew truebar
gimme seaweed cheddar cheese roasted seaweed crumbles
herban essentials mini pack
artisana superfood acai berry nut butter
you can read about all of the goodies above on the bestowed blog!
bestowed boxes are cool because they offer up items from such a broad range. they take the guesswork out of figuring out what products are REALLY worth buying.. and then ship them to your door!
here is their story:
In a market as crowded, dynamic, and unregulated as health food and diet, how do you know what's really good??

 

Unfortunately…you don't. Unless you follow it closely.

 

Bestowed is the creation of nationally recognized nutritionist and author Heather Bauer and is the answer to all those that have ever stood in the health food section of their local grocery store and said to themselves…"which one of these is really the best??"

 

Each month, Heather and her team of health and diet experts carefully curate 5 product samples that have caught their attention. Items like nutrition bars, snacks, breakfast cereals, and supplements are just a few of the categories considered.

 

Bestowed members receive these samples in a box delivered right to their door each month.

 

We like to think of ourselves as match makers. Introducing the right people to brands that they will absolutely love!

 

Eat Well!
pretty good philosophy and brand plan, don't you think?
bestowed box has offered to give one meals & moves reader a one-month subscription to their service.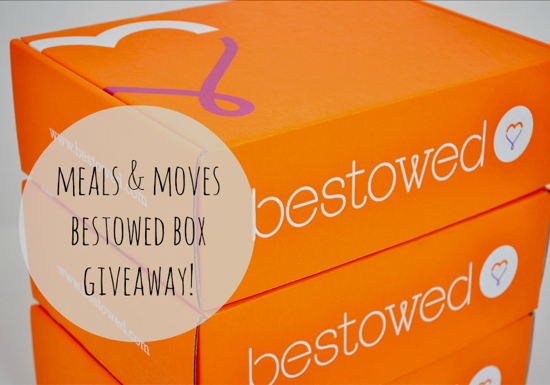 [pinit]
to enter:
leave a comment telling me the last thing you ordered online and received in the mail
extra entries:
pin the image above to pinterest
tweet about this giveaway "enter to win a @bstowed box from @janeeetha http://wp.me/p1B7vY-dpq"
leave an extra comment for each extra entry.
i will pick a random winner on friday, june 21st!
also, to those who don't want to wait, order a bestowed box today and get $5 off at checkout! just enter the code "5OFFBSTOWED01" and you will instantly receive the discount. it's $19 a month, so with the discount it's only $14!
good luck!
xo. janetha g.