yoohoo! time for the actual RACE part of my red rock relay recap. if you are just tuning in, i was in moab, utah last weekend for a 70-mile relay race with five of my girlfriends. our 6-person team tackled 12 legs through moab's la sal mountains which had beautiful back country red rock and alpine terrains.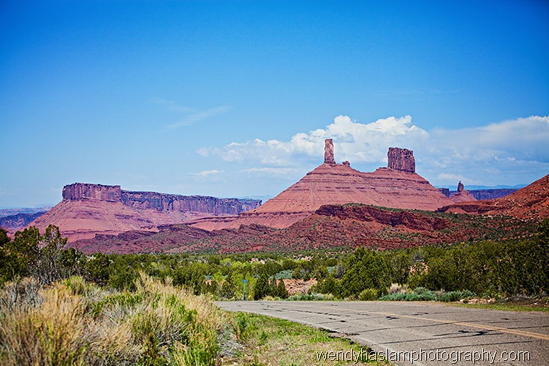 we woke up and were in a hurry, so i had a strawberry banana core power on my way to the starting line. these don't hurt my stomach at all! win.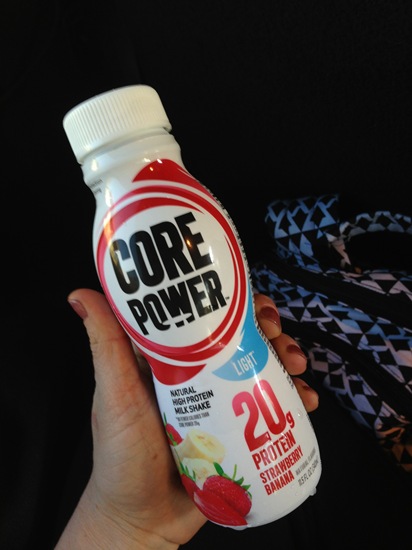 our start time was 7:30 AM and candice was runner #1. the way this race works is you have a vehicle and are able to drive the course with your team and cheer on the teammate running the current leg. HOWEVER, this is not the case with the first leg… so candice was on her own for the first 7.5 miles of the relay. see ya later, cand!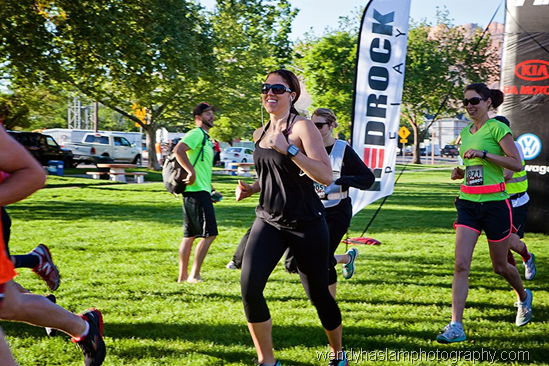 while she was running, we decorated our bus. we were the GPP barbies (GPP is the gym we all go to in case you aren't aware) and we each picked a different barbie to be. this is what the girls did last year, too, but i wasn't on the team back then. it was fun decorating with paint, barbie dolls, and a huge human-size barbie cutout!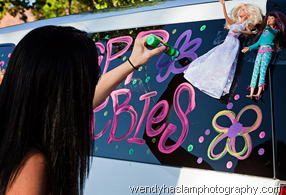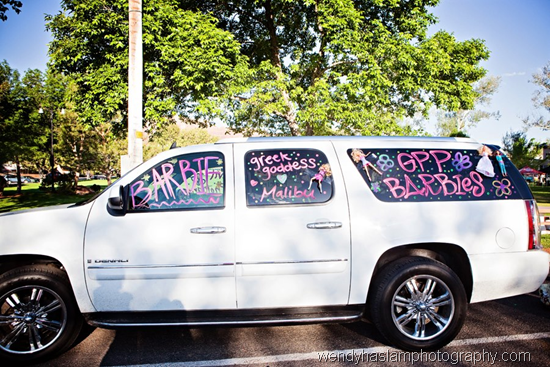 we gassed up and hit the road to head to the first exchange. we wanted to liven things up a bit, so we busted out the boom box and started dancing around until candice arrived. barbie even decided to join us!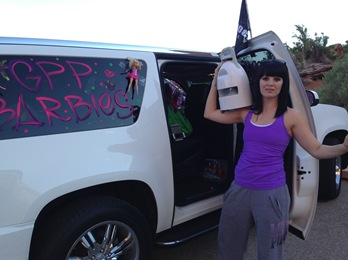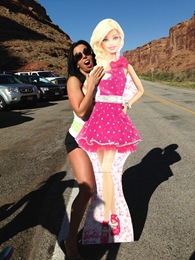 we welcomed her with open arms and a whole lot of FOOD in the back of the car! i think i was eating constantly all day long…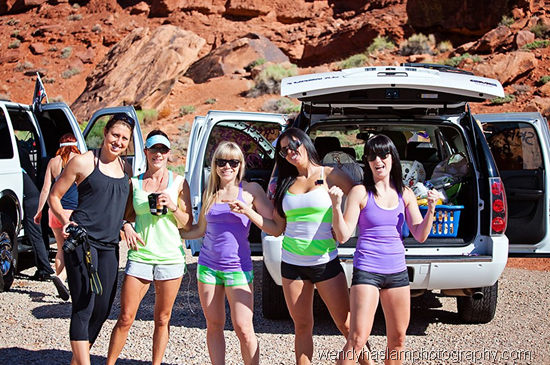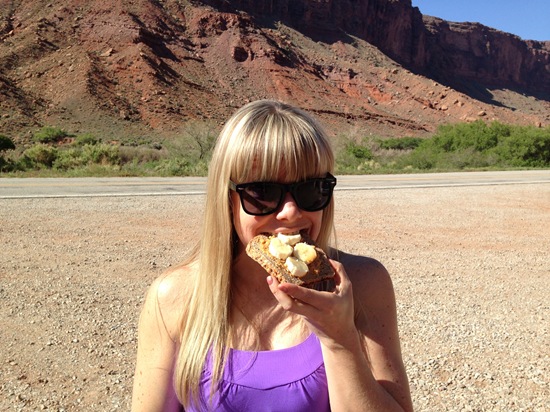 wendy ran leg #2 and nikki ran leg #3… before i knew it it was MY turn. leg #4.. gulp. the one i had been dreading.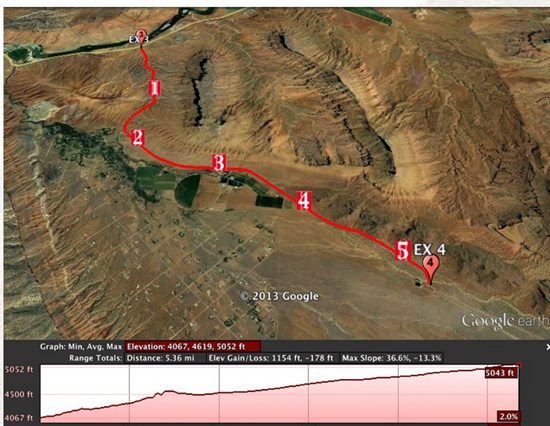 5.5 miles with quite the climb in the blazing hot sun… and, yes, it was as hard as i had expected it to be. before taking off, i laced up my shoes, put in my ear buds, took some shroom tech sport and some endurance fuel by twinlab that wendy had brought along. she swore by it, and i needed all the help i could get hahah.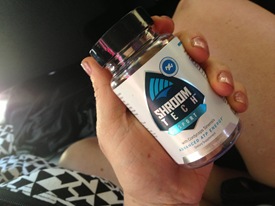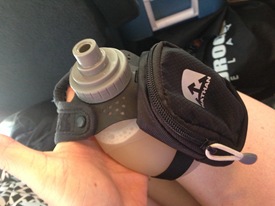 i had major butterflies in my stomach when it was almost my turn. nikki handed off the bracelet at the exchange and at that point all the fun & games were over!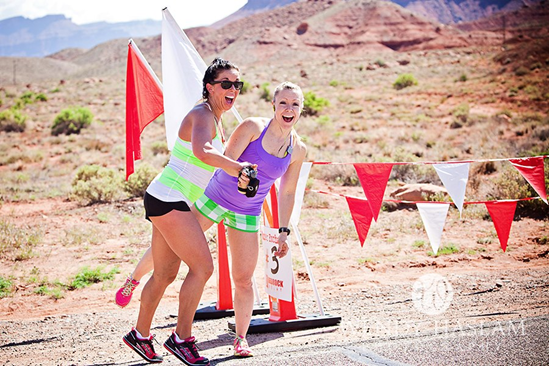 luckily my sister in law let me borrow her garmin so i knew how far (and how slow) i was going. i swear to you by the end of the first mile it felt like i had gone three. whomp, whomp. the hill just kept going up, up, up. it did flatten out in spots, but only for a bit.. and then it was time to climb again. it was SUCH a mental battle for me! the scorching sun and heat didn't help.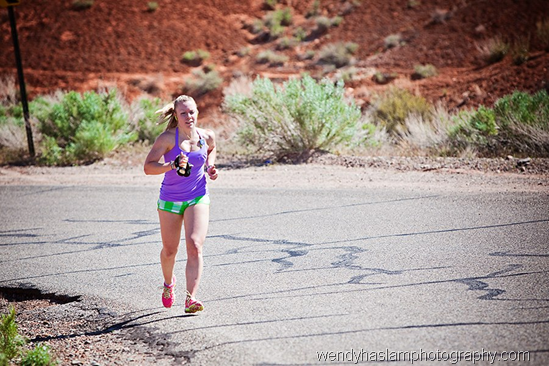 i guess it was during my first leg that the rest of my team had some serious fun! i missed out on the random fire truck photoshoot… i was too busy suffering on those hills!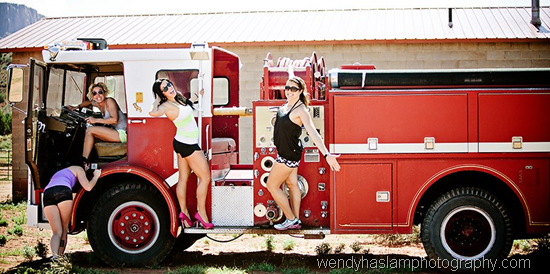 i was really struggling after four miles. every time my girls passed me, they would pour water on my face and back—that helped with the heat—but the hills were beating me up. then one of my favorite workout songs happened to come on (cause a scene by the format) and it seriously CARRIED me through the rest of the leg. i have always loved the lyrics and they have helped me get through level 10 sprints during body for life.. but it seems like they apply to my life even more now. it's CRAZY what a simple song can do to your mentality! another song that came on after that was we're at the top of the world by the juliana theory and that actually helped with the rest of the run, too.
i was SO GLAD when those 5.5 miles came to an end!! i gladly handed off to mandy and hopped back in the party bus to inhale some grapes and send a text to marshall and my mom. they were convinced i was going to die ;)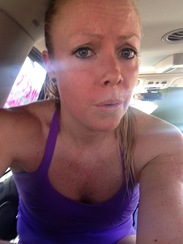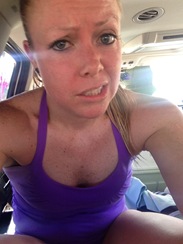 the next few hours were fun! mandy ran, then candice ran her second leg, then amy ran. i LOVED the hanging out part of the race! the running part? not so much. but cheering all of the runners on was a blast and we had a lot of laughs in and out of the party bus. we were driving alongside a team of people we know and that made it lots more fun! plus, we ran out of water near the end (whoops) so they were there to save the day and share theirs!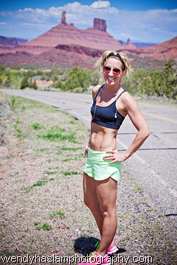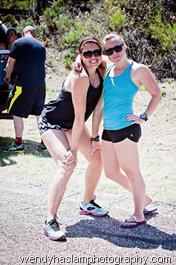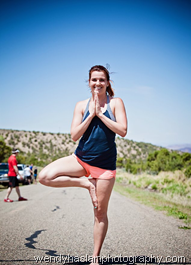 it was always fun to hop out and encourage which ever teammate was running at the moment.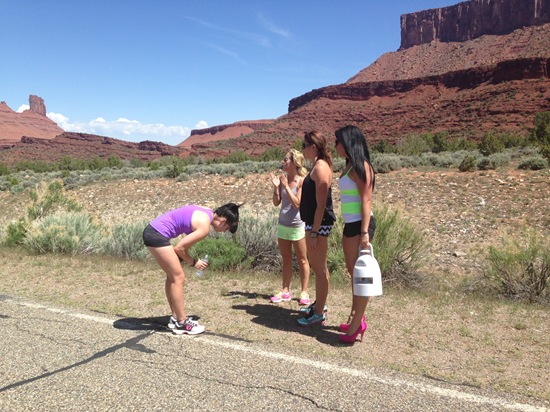 yes.. those are pink high heels and a boom box. we were barbies… remember?
before i knew it, it was time for my second leg (#8). it was only 2.2 miles, but it was an even steeper climb than the first!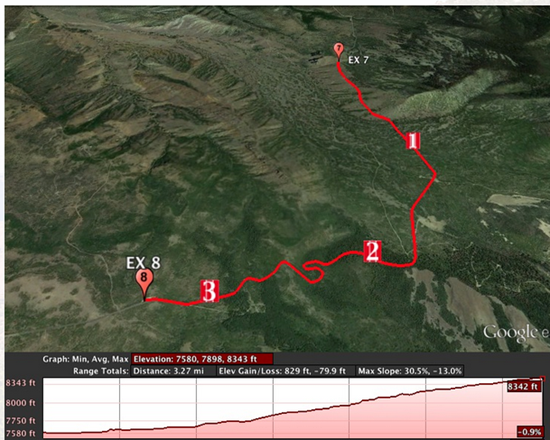 endurance-wise, this leg wasn't bad at all. i am good with shorter distances. the part that sucked was my hip flexors were ACHING and my knee started tensing up about a mile in. my ankle also hurt by the end of the leg.. and after further inspection from my trainer it turns out i strained a tendon (or is it ligament? i don't know… all i know is it hurts and i am not running for awhile!) even though i was in a little pain, i was in good spirits after my second leg and was just so happy to be DONE!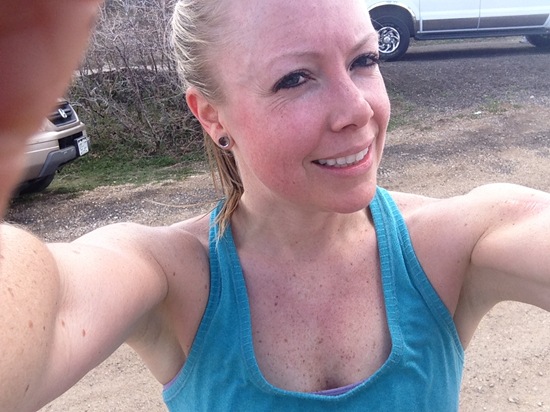 the rest of the race was good times for me since i didn't have to worry about running anymore. i ate a bunch of food and cheered on my teammates on their final legs. we all changed into our barbie getups right before the final leg was through.
i was baking barbie! are you surprised? haha.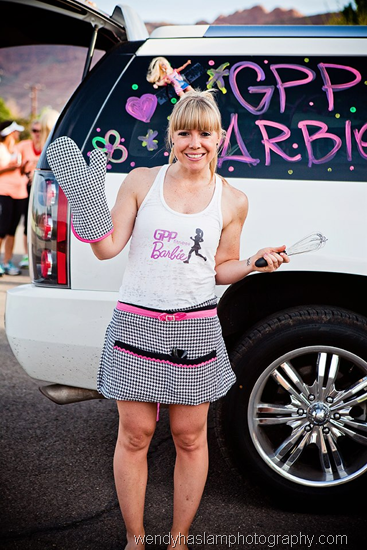 we linked up with amy (our final runner) and all jogged across the finish line together. it took us just over 11 hours to complete the race! (no official time.. it wasn't a "for time" type of thing.)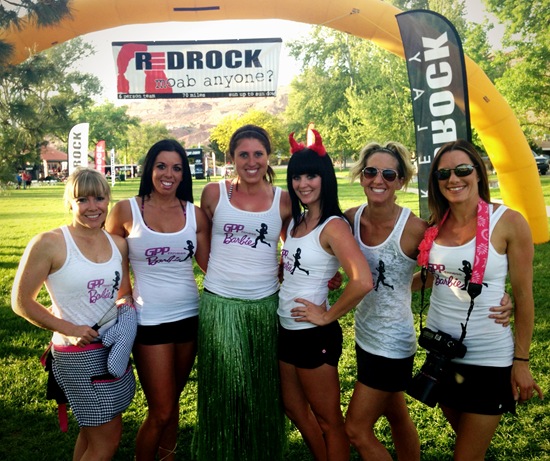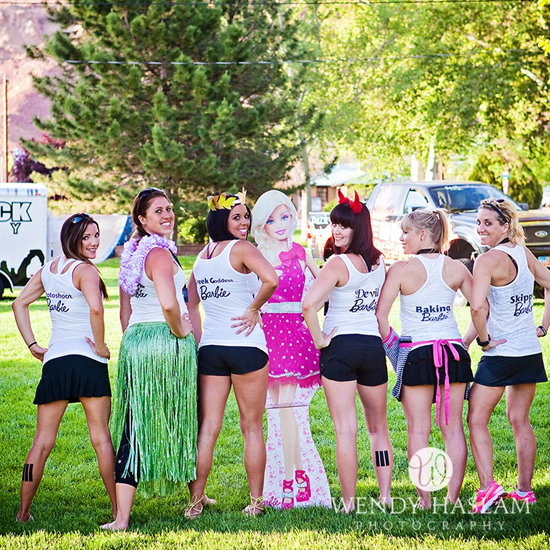 neil (owner of GPP) was there announcing at the finish line, so we had to snag a photo with him since we were the GPP barbies and all.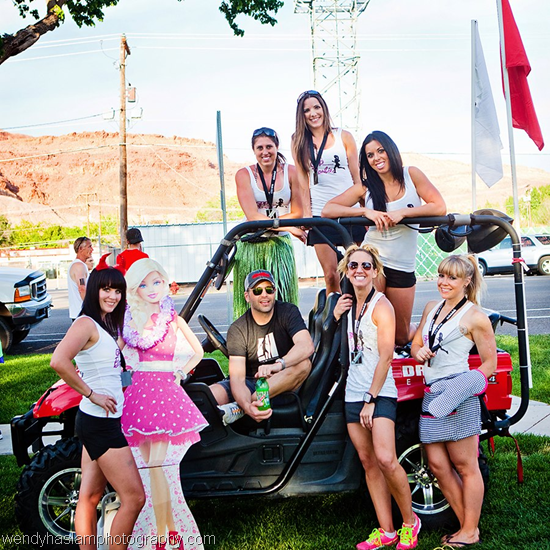 the finish line was actually pretty anticlimatic and we were STARVING for REAL food.. so we zipped out of there and put our name in at zak's pizzeria. it was a 25 minute wait, so we all parked it on the curb in exhaustion while waiting for our table.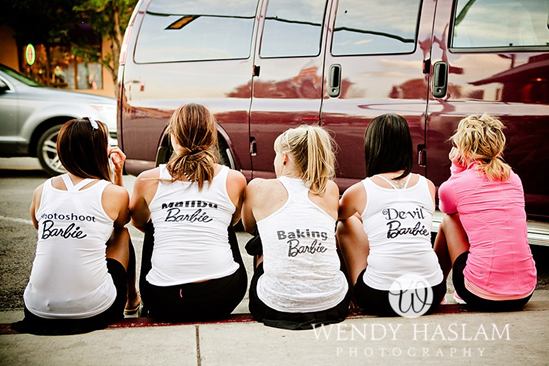 we eventually sat down and, as much as i wanted pizza, i knew the cheese would rock my stomach. instead, i ordered a chicken wrap with the most delicious fries ever and ate a few of mandy's pizza crusts.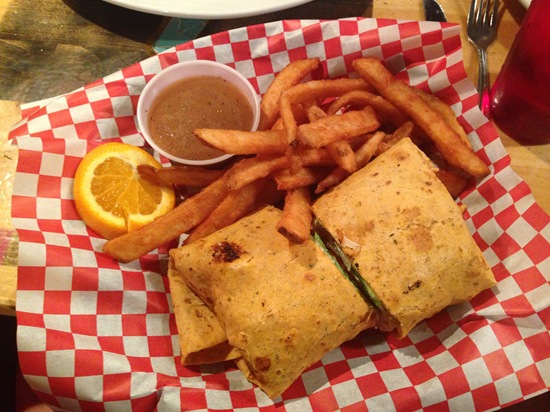 you would think that after 14 hours of go-go-go we would just go to bed, but we decided to go out afterward. we went to the hotel and i took a quick shower. we walked across the street to woody's, but after about an hour we decided bed was a better idea. we headed back to the hotel and crashed hard!
the next morning we got up bright and early, packed up our gear, and hit the road for SLC! we made it home around 2 PM.. just in time to celebrate mother's day with momma b!
i would have to say that participating in red rock relay was a fun experience and i am super glad i decided to do it. i was hesitant and even dreading it, but i am proud that i completed my legs and that i was able to do hard things. it was definitely a mind over matter thing for me, and in the end i am happy i was able to overcome that mental block telling me i couldn't complete this race.
i loved being part of a team and definitely preferred this kind of race to any other i have completed. the five ladies i ran with are some of the most thoughtful, fun, fabulous people i know. i am lucky to have been a part of their team and to call them friends. they have all welcomed me into their lives with open arms and i love them all to the moon!
HOWEVER… i still don't like running. "you'll love it!" they said. "once you are there you'll change your mind!" they said. they were wrong.. i LOVED the non-running part. the hanging out part. the before and after part. but my mind is not changed, i just don't like to run. i am glad i experienced the relay race, but next time i think i will just be the driver or volunteer to help out. running and me.. we are just not meant to be.
even though i don't love it, i sure am proud of myself for doing it. it's always good to step out of your comfort zone and prove yourself wrong!
Qs~
1. what was your favorite race? or, if you have never done one.. do you want to?
2. when was the last time you stepped out of your comfort zone and what did you do?
xo. janetha g.
special thanks to wendy for letting me use her pictures! please check her website at wendyhaslamphotography.com!