hi!
i may be MIA this week.. and the week after that.. and the week after that. my agenda is looking jam-packed!  the next three weekends i will be out of town…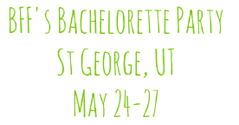 sooo.. yeah. like i said, i may be MIA. i will try to post when i can! but, since it may be hard to do any life-casting while getting ready for all these trips, i will utilize these prep days to post reviews and giveaways that i have on tap.  like this one!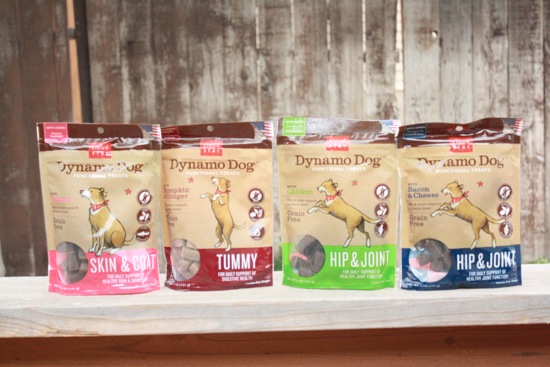 dynamo dog treats by cloud star recently sent penny & randy some treats to try out. i can't say they will be reviewing them.. because, really, they'll eat anything i throw their way! i will be doing the review, they will be doing the taste testing. it's a good arrangement. i don't like to eat dog treats and they don't know how to use a keyboard. works out well.
dynamo dog treats aren't your typical canine treats. they are functionally formulated for a dog's specific needs and infused with vitamins, minerals, fruits, and herbs to help support joint function, digestion, and skin & coat health.
i really like these treats because we are VERY concerned with what we feed our dogs. we use blue buffalo dog food and are always cautious when purchasing other brands for treats. we make sure they are the highest quality and healthiest choice. marshall and i take good care of our own bodies, it only makes sense that we take care of penny & randy the same way we do ourselves. we recently purchased them antlers per our friends' kristen & rory's suggestion. they are a MUCH better alternative to rawhide.
anyway, back to these awesome, healthy treats!
the bags are all clearly labeled with what each flavor is along with what health benefit it is geared towards. there are two for hip & joint (bacon & cheese and chicken), one for the tummy (pumpkin ginger), and one for skin & coat (salmon.)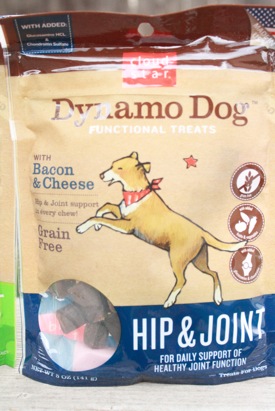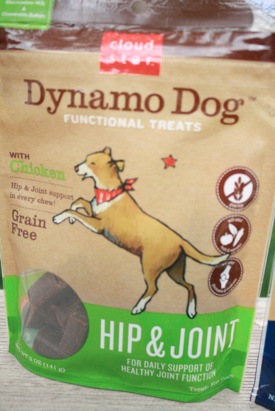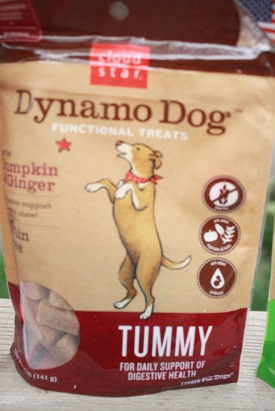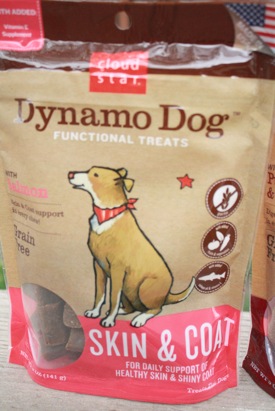 all of the treats are grain-free and all-natural. they are gluten-free and made in the USA by a family-owned company.
the hip & joint treats have added glucosamine and chondroitin. we give this to penny and randy in a pill form, we are very concerned about hip & joint health–especially in randy, since he's a long dog.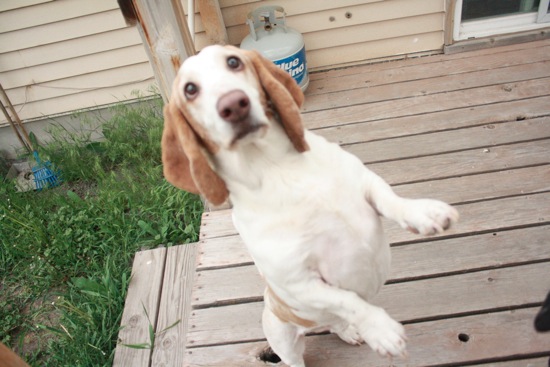 the tummy treats have added probiotics and i thought it was interesting they included ginger–something i have added into my own diet for digestive health. it's just as important to take care of your pups' tums as it is to take care of your own!
the skin & coat treats have added salmon oil and vitamin E. i use vitamin E oil on all my scars, so it makes sense that they added this to the skin & coat treat. it's very important for all that fur that sheds around the house to be in tip-top condition ;)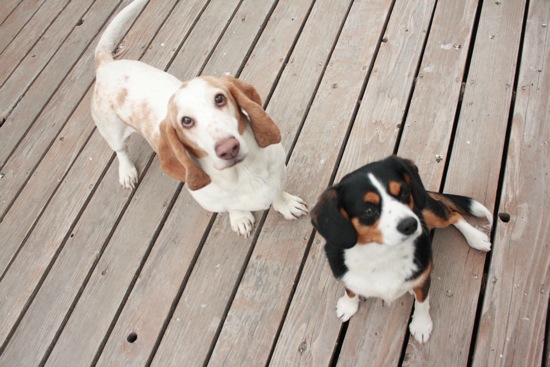 i cracked open the bacon & cheese flavor for the kiddos to try today. they (not so) patiently waited while i took a couple photos.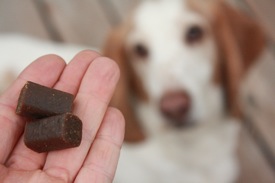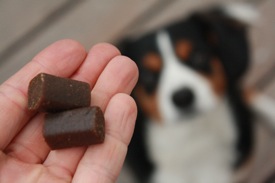 as expected, they gobbled these things up and kept begging for more. not a big surprise, i told you they'd eat anything. however, i do love that these treats are the soft kind rather than the crunchy kind. randy likes softer treats better. his favorite food is bread… or larabars. (click that link if you haven't read the story.. it's hilarious!)
i used the treats for them to practice their catching skills. they are on point!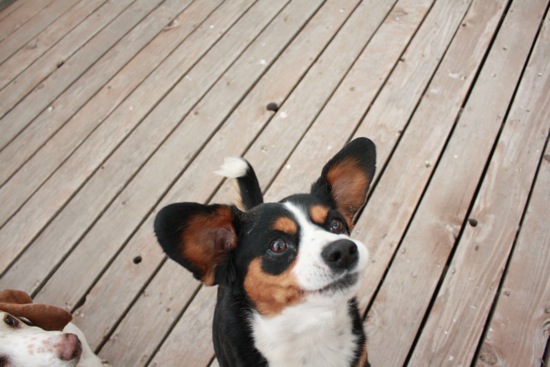 she nabbed that treat mid-air!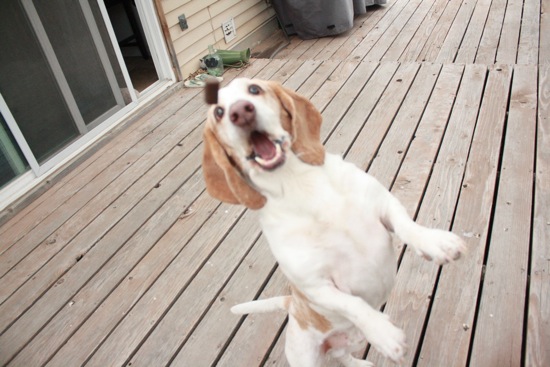 you can see randy setting up to chomp on the treat coming his way. you better believe he caught it!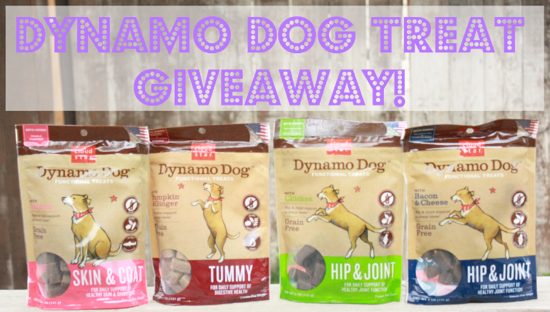 the folks at dynamo dog treats have offered up a four-pack of their treats to one meals & moves doggy owner. to enter, tell me what kind of pup(s) you have and something you love about him/her/them! if you don't have one and want to win these for a furry friend, just leave their info below instead.
extra entries:
please leave a separate comment for each entry.
if you would like to purchase these treats, their store locator can be found here. they have an awesome donation program where they donate $1to hundreds of organizations for every proof of purchase sent in. love that!
i will pick a winner thursday, may 9th before i leave town for red rock relay.
good luck, pups!
here are a few more outtakes because they make me smile. i love my dogs.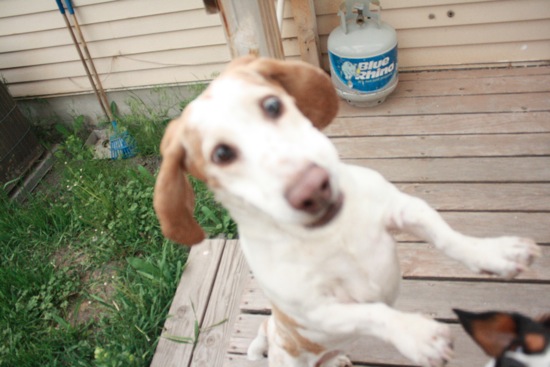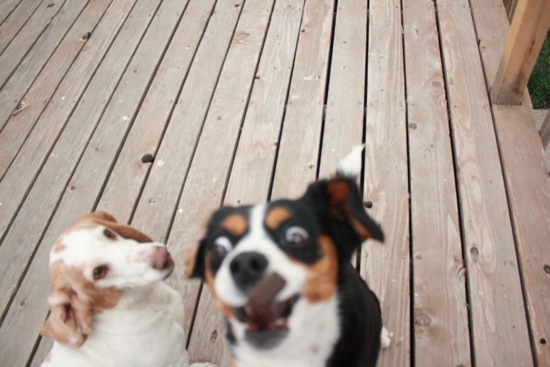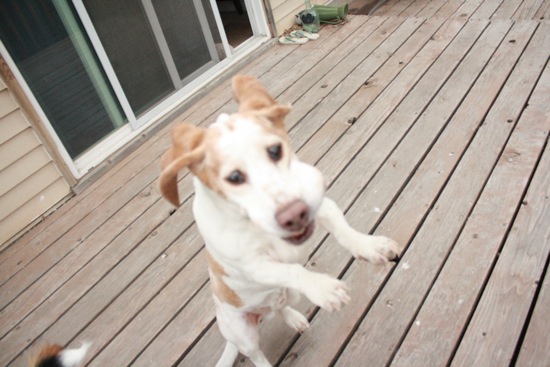 haha.
xo. janetha g.