holler. how was your first day of may? all you hoped for and maybe more? we had a little bit of snow here in utah. typical! luckily it is too warm for it to stick around, though.
after a long day of work (well, standard eight hours, it just felt longer that usual today because i had a lot to do!) i headed to GPP for BuRpEe SuRpRiSe!<—i actually despise it when i see things written like that, but couldn't help myself for some reason. no idea what came over me! i am in a weird mood. i blame lack of sleep.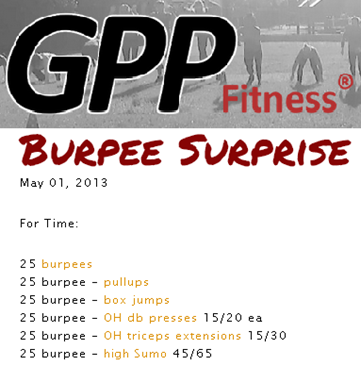 burpee surprise is a biotch. as if burpees weren't bad enough.. this workout has you combine that ever-so-loved move with a bunch of other moves to create the ultimate burpee workout. you can go here to see the demos of each move. basically you hit the deck to do a burpee, and when you come up.. you do the move it calls for (pullup, box jump, OH press, triceps ext, or high sumo.) after 25 of one move, you go onto the next until you're all done. fun stuff. but not really. i hate burpees and they hate me back.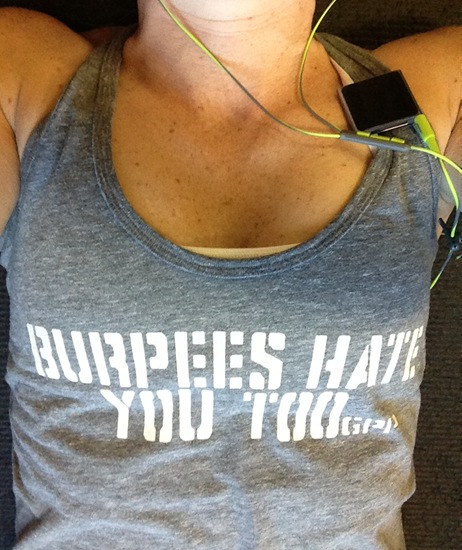 this workout took me 15 minutes 11 seconds. not bad! but not as good as my PR (14:23)–oh well, can't always get a PR, right?
after GPP i headed to golds to do a chest/triceps/shoulders workout. i have been throwing a couple lifting workouts in here and there lately. i GPP 5-6 times a week, but, at times, i do miss lifting weights like i used to. it's been fun to lift a little here and there, but i definitely prefer GPP workouts to anything else!
after the gym i headed home and fixed dinner. the menu tonight was greek salads—a favorite in our casa! i guess i should learn how to say "house" in greek and it would be more appropriate than saying "casa"—i will save casa for taco tuesday lingo.
anyway, greek salads! i always make the chicken marinade a bit different and i rarely measure. this batch had oregano, garlic, smoked paprika, olive oil, salt, and pepper.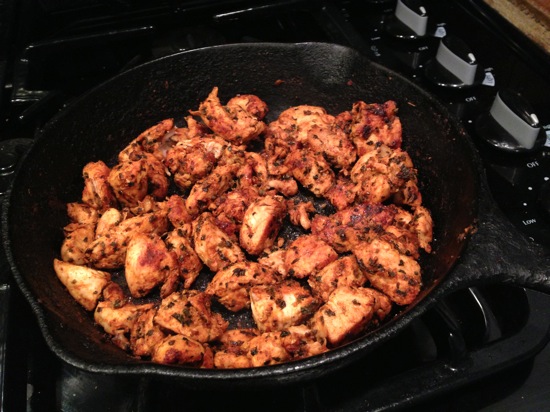 i made tzatziki with greek yogurt, cucumber, lemon juice, and dried dill.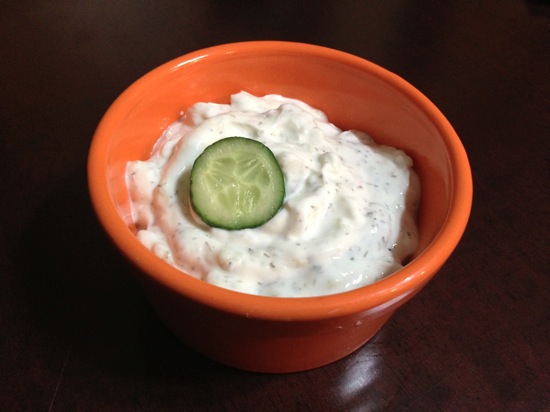 i whipped up a balsamic couscous pilaf (can it be called a pilaf? i don't even know…) with whole wheat couscous, white balsamic vinegar, mediterranean feta, sun dried tomatoes salt, and pepper.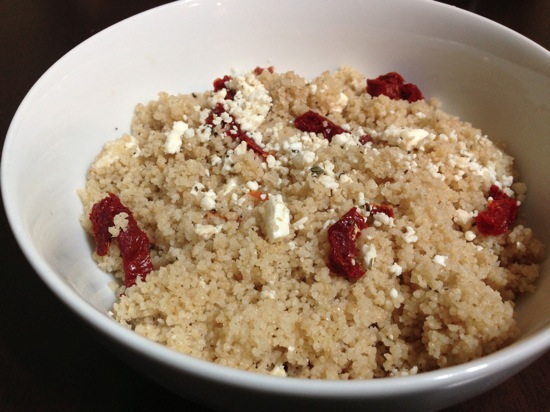 all together!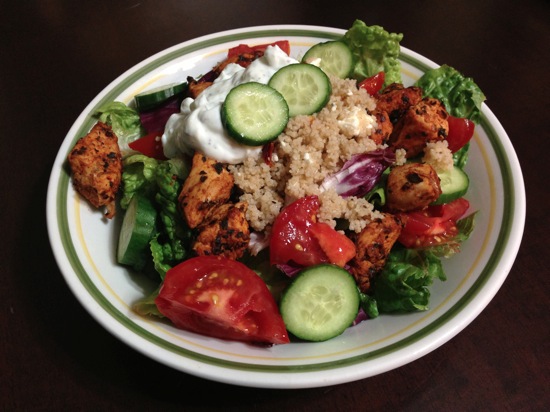 so good.. i could eat this daily. so simple, too!
sooo.. onto the title topic of the post! i usually do grocery shopping posts on sunday night, but i had a few posts lined up so this one got pushed to wednesday! but i am sure it makes no difference to you and you have not been losing sleep over not knowing what i bought at the grocery store. i didn't document everything from sunday's trip, but i did want to show you things from two categories: STAPLES that i buy EVERY week and then some NEW things that i have NEVER bought before!
staples.
every week i go to the store, i get these things. if we run out mid-week, i will typically make another trip to the store to stock up! this is not ALL our staples, obviously, but these are the staples i stocked up on on sunday. oh, and i just threw one of things i got multiples of into the photo, like the chobani and kombucha.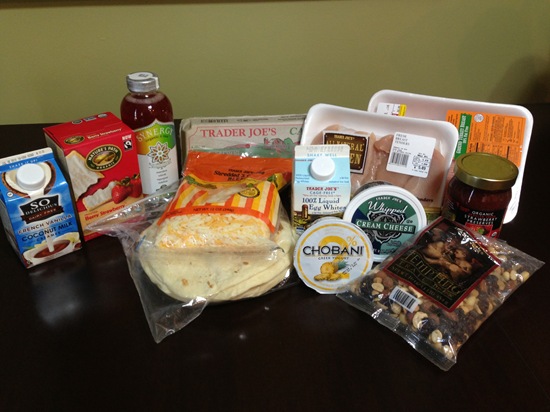 french vanilla so delicious coconut milk creamer (i always have one at work and one at home!)
nature's path pop tarts
kombucha
shredded cheese
tortillas (marshall eats a lot of quesadillas!)
eggs
egg whites
chicken breasts
ground turkey (or chicken)
chobani yogurt
whipped cream cheese (it's gotta be whipped!)
tempting trail mix (aka best snack everrrr)
reduced sugar strawberry jam from trader joe's (our favorite jam aside from momma b's homemade!)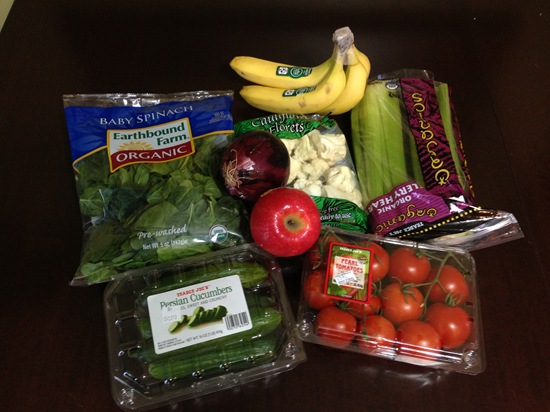 produce staples! (again, not a comprehensive list.)
baby cucumbers
spinach
red onions
apples
cauliflower
tomatoes
bananas
new stuff.
one of my favorite things about taking my time grocery shopping on sundays is i get to peruse the aisles to find new-to-me products. i found quite a few this past trip!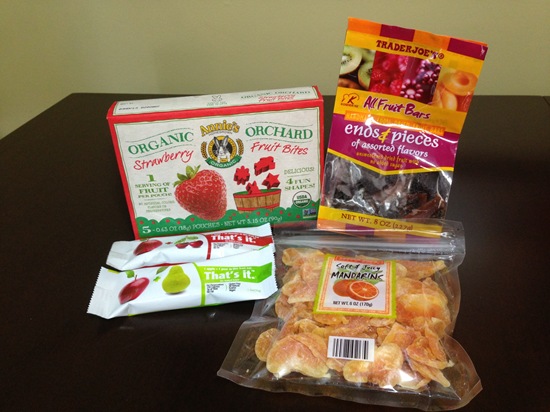 these items above all happen to be fruity!
annie's fruit bites in strawberry
that's it fruit bars–katie turned me onto these when we were in PC over the weekend!
dried mandarin oranges from trader joe's
all fruit ends & pieces (also from trader joe's)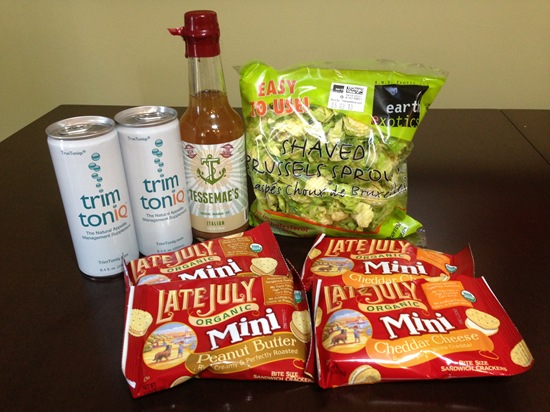 these purchases above were all from whole foods!
mini peanut butter and cheddar cheese cracker sandwiches. i used to love the ritz ones as a kid!
tessemae's italian dressing. SUPER pricey, but way good. i love it. half the bottle is already gone and it's wednesday…
shaved brussels sprouts. way more convenient than cooking them whole! i made a stir fry with this bag.
trim toniq.. apparently it helps with hunger. it was on sale and a total impulse buy and i haven't tried it yet… maybe tomorrow!
well.. those are all the purchases i have to share with you tonight! it's way past my bedtime, so i'm gonna jet. have a good one!
Qs~
1. what are some of YOUR grocery store staples? 
2. what's your favorite salad? mine is a toss up! i love greek, cobb, and taco salads all so much.
xo. janetha g.