hello! wow.. i haven't written a post since last wednesday, and even then it wasn't really a legit post. what can i say, times are busy. 
first things first, the winner of my 4-year-blogging-anniversary giveaway needs to be picked. thank you all for your kind comments on this milestone. the randomly picked winner is #320, nicole. congrats! speaking of giveaways, make sure you enter the jamberry giveaway! it will run until this coming friday. 
so.. guess where i've been all weekend?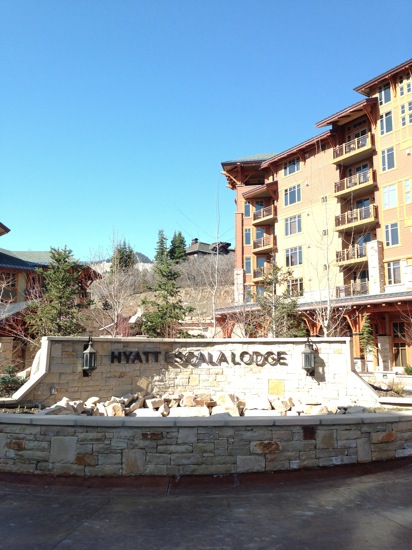 park city! my blend retreat co-hosts, lindsay and katie (and her little girl), joined me here in utah for a weekend full of finalizing details for the upcoming retreat. it is less than three weeks away! we actually started the weekend off with a workout at GPP.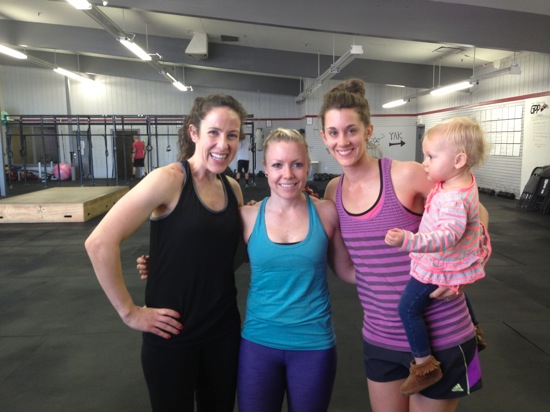 katie has been doing GPP from home and lindsay has corresponded with neil, the owner of GPP, a bit. it was cool for them to get a workout in AT GPP. we did storker, my very first GPP workout ever!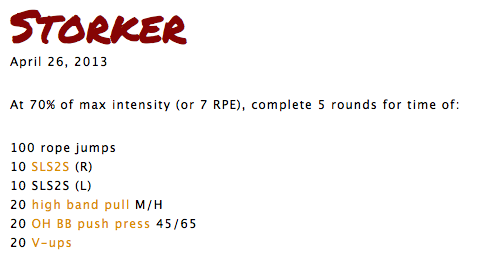 after the workout we headed to salt lake to have some dinner at blue lemon. i was so hungry that i only remembered to take a photo of the hummus. whoops!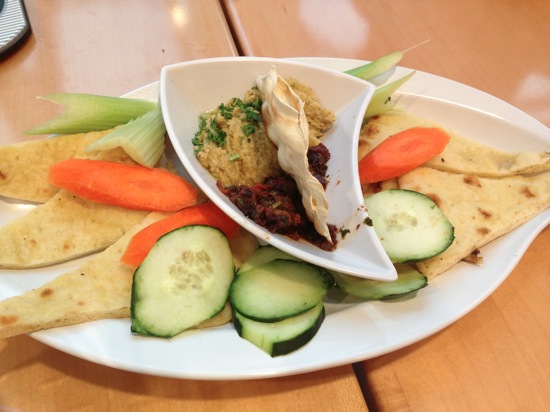 i ordered my favorite–the turkey burger sandwiched between two portobello mushroom caps. they got the order wrong a couple of times, so they brought us four free cookies for the trouble. it's a great restaurant with fabulous service!
after dinner we headed up to park city and checked into the hyatt escala lodge, which is the location of blend retreat 2013. it's super swanky and i can't wait for you all to come and enjoy the venue with your blends!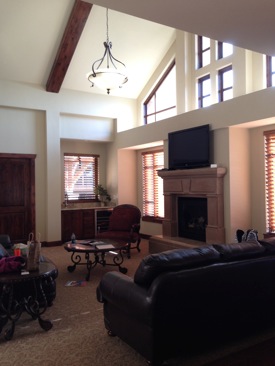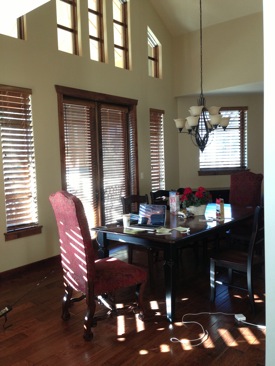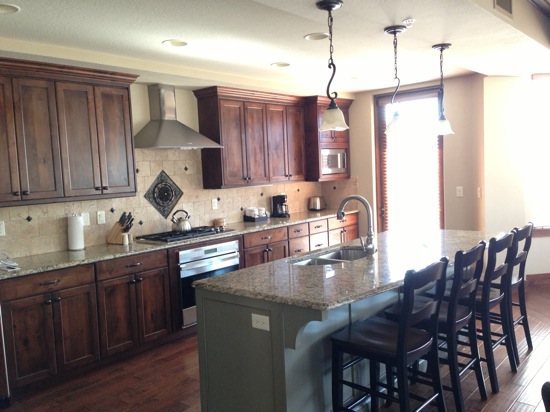 lindsay, katie, and adrienne had had a long day of travel, so we zonked out quite early friday night. we woke up refreshed on saturday morning, ready to get to work! we had breakfast and coffee there at the hotel. the full restaurant isn't open right now, but they have a great cafe next to the lobby with plenty of delicious options. it was so nice to share my morning with these three girls!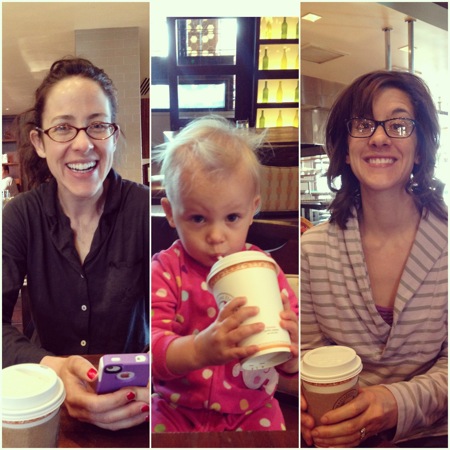 i had to leave for the afternoon to attend a funeral, so i left the girls in park city for a few hours. i returned around 3 o'clock and got back to work on retreat business. we had (and still HAVE) a lot to do for the event! 
after a few hours of work, we took a break for dinner. neil, lizz, and amy from GPP came up to park city to see the space they will have for the saturday morning boot camp, then they joined us for some sushi at the flying sumo.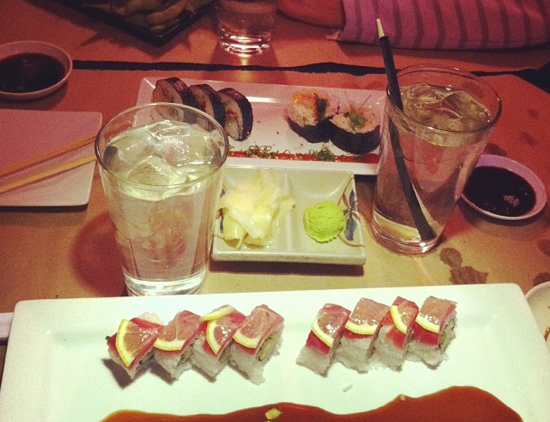 it was neil's very first experience with sushi and i have a hunch that it may also have been his last…
 it was back to business after dinner.. we were up until midnight making lists, checking them twice, emailing sponsors, and making rooming arrangements. i feel like we got a lot done!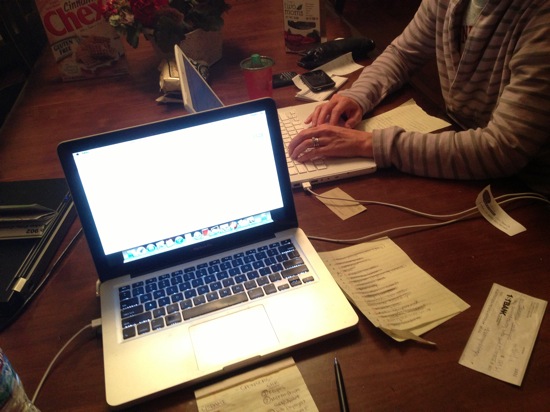 sunday morning we woke up, cleaned up, and finalized the rooms needed for the event. we checked out of the hyatt and then headed to squatter's for some breakfast. i introduced katie and lindsay to utah scones!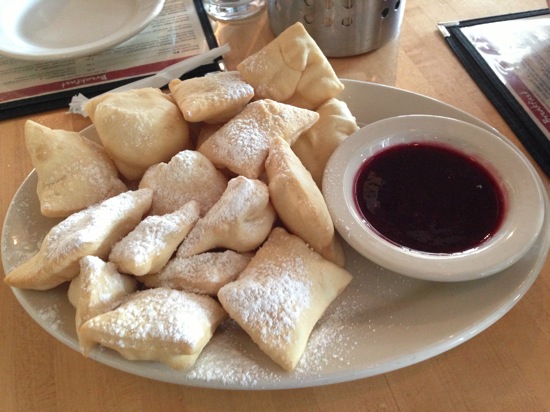 they weren't quite as good as momma b's, but they did the trick. 
adrienne had quite the time at breakfast. love this little girl!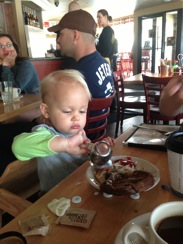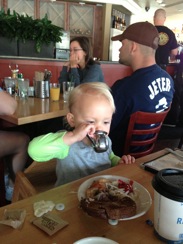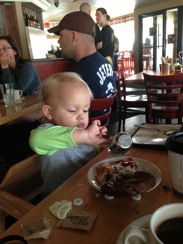 we bummed around at the outlet mall for an hour or so before heading to the airport where we said our goodbyes. it wasn't too teary, though, since they will be back in just three short weeks for the retreat!
that was my weekend in a (very long) nutshell.. and now i have a family to hang out with. missed them this weekend!
if you are still on the fence about coming to blend retreat, hop on over to the registration page and sign up! i will be doing a post early this week about the final details and schedule. i'd LOVE to see you all there. it's going to be fun-filled and fabulous!
Qs~
1. what was your weekend highlight?
2. what food(s) is your city or state known for?
xo. janetha g.