hi, guys!
i tried a new-to-me restaurant today and wanted to share.. all SLC locals need to try eva's bakery.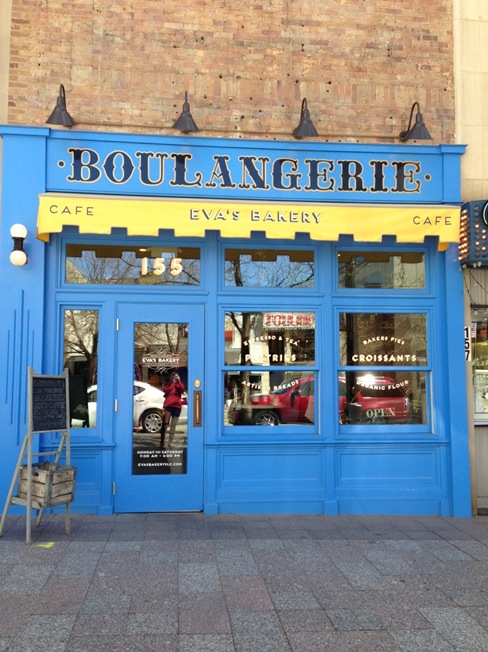 eva's bakery is owned by the same person as eva small plates & drinks (which i have been to once before and LOVED.) this french cafe offers baked goodies, gourmet coffee and tea, and a small breakfast and lunch menu. i met nikki and mandy there today for lunch. mandy is going to mexico so we wanted to get together prior to her departure.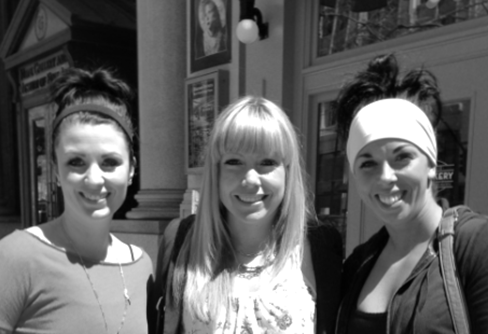 we are a human oreo cookie
the bakery, which is nestled on main street between 1st and 2nd south, is small inside, but very adorable! i loved the interior decor—from the furnishings to the light fixtures to the art. it was all super cute.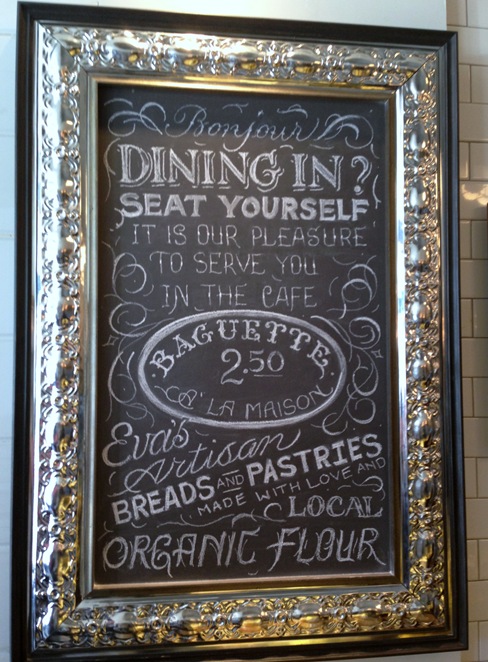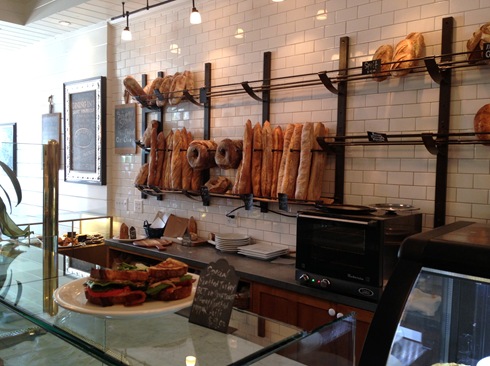 i ordered the roasted chicken salad which included romaine, apples, candied walnuts, fresh basil, and an apple vinaigrette.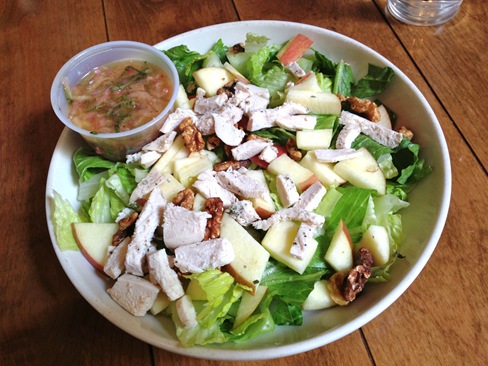 my salad was incredible. the chicken was moist, the apples were crisp, and the vinaigrette was perfectly tangy.
nikki and mandy both ordered the special: a club sandwich on wheat with an arugula & asiago side salad.
you can see the cafe menu here. i believe their breads and pastries change often.
their desserts all looked INCREDIBLE. they even had vegan options for those who are into that sort of thing.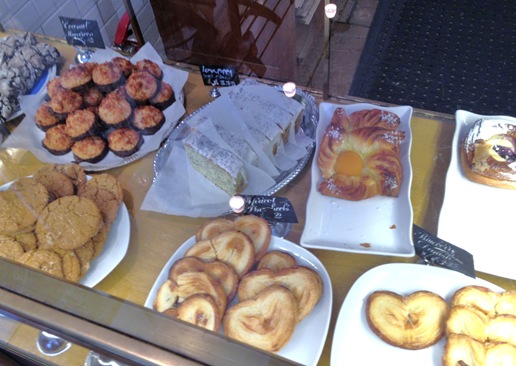 mandy got the lemon blackberry goat cheese cheesecake to go. i tasted it and it gets my seal of approval!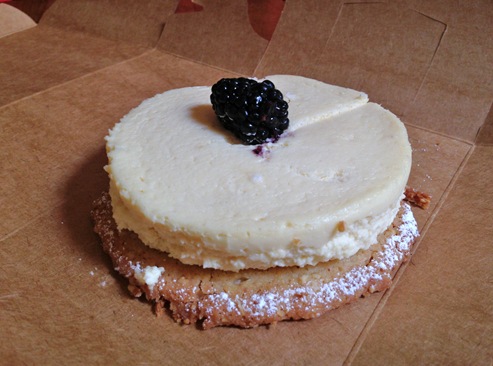 i am cutting tonight's post short because there is a lot to do and very little time to do it in. you know how that goes! have a great tuesday night and/or wednesday!

Qs~
1. what is the last new-to-you restaurant you tried (and what did you order?)
2. favorite bakery item? i am still dreaming of tartine's cinnamon rolls… over two years later!
xo. janetha g.