healthy recipe time!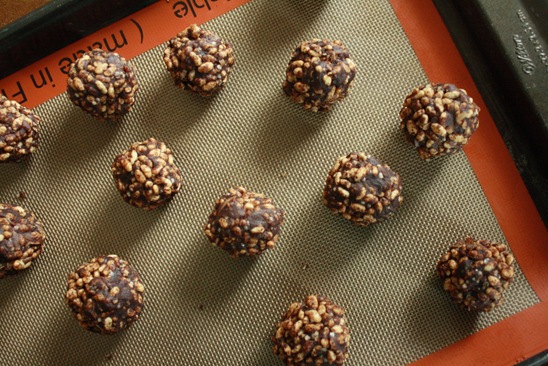 this recipe is no-bake. it has just six ingredients and no added sugar.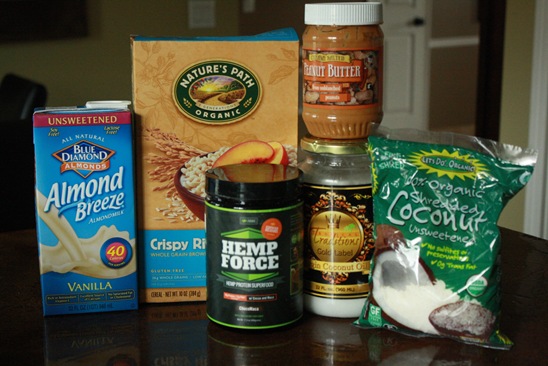 it takes only five minutes to make. it contains three different sources of healthy fats.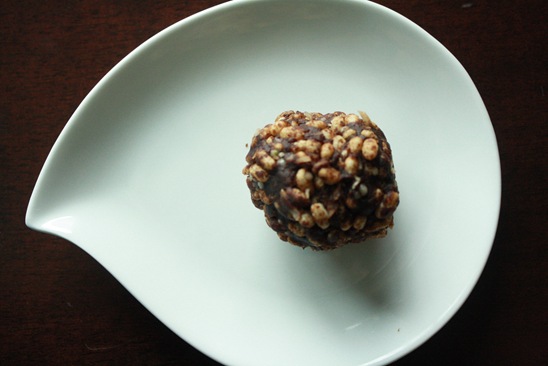 it is vegan, gluten-free, and protein-packed.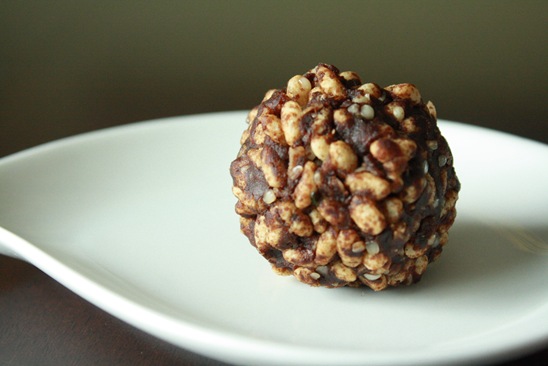 and it is filled with peanut buttery, coconutty, chocolaty goodness.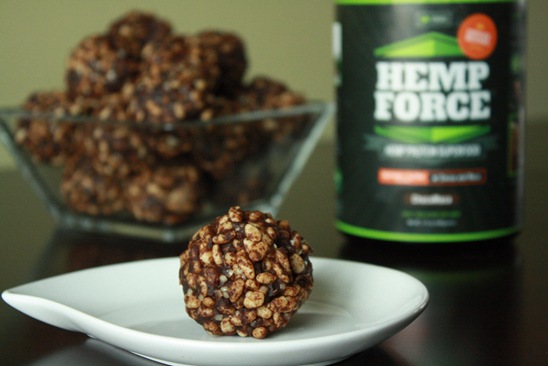 yep.. i think that just about covers it.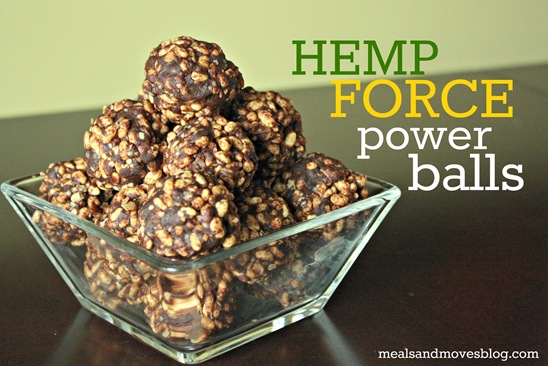 hemp force power balls
vegan, gluten-free, no sugar added
total time: five minutes
makes 18 balls
ingredients:
1/2 cup (4 oz) creamy peanut butter
1 TB unrefined coconut oil
6 scoops (2 servings) hemp force protein powder
1/2 cup (4 oz) almond milk
1/2 cup coconut flakes
3 cups brown rice cereal
directions:
in a large saucepan over low heat, melt peanut butter and coconut oil together.
in a separate bowl, combine protein powder and almond milk to make a thick paste.
add protein powder mixture to the saucepan and mix well.
fold in coconut and brown rice cereal and mix well.
using your hands, roll into 1.5" balls.
store in an airtight container.
the key ingredient here is the hemp force protein powder. if you don't like the flavor of your protein powder, you're not going to like the flavor of your balls! also, onnit's hemp force protein powder is packed with fiber (11 grams per serving!), high-quality plant-based protein, and whole hemp seeds. you can see them in these balls amidst the brown rice and coconut flakes.
the hemp seeds are one of the healthy fat sources in these balls. the other two sources are the coconut oil and the peanut butter. it's a fat trifecta!
and, like i said, there is no added sugar. the hemp force is stevia-sweetened and your taste buds will never miss the sugar that isn't there… especially when paired with the peanut butter and coconut.
here are the super sweet stats per ball:

marshall and i LOVED these popable protein bites. oh, and guess who else loved them? yeah.. penny and randy.. because they know that a recipe with peanut butter = spatula licking time for them.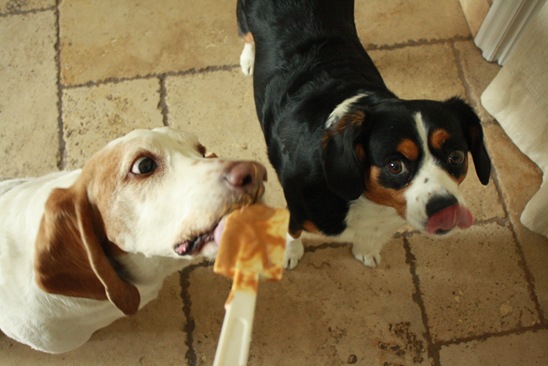 i think they want me to make another batch…
xo. janetha g.