oh, heyyy. it's friday night and i am happily plopped on my couch watching the jazz game with my little fam. 
life has been a little hectic lately as you may have gathered by my lack of posting.. but now it's friday and i have a little spare time. awwww, yeah. i thought i would take a minute to pop in and say hi and rattle off a few random rambles about my day. 
i went to the gym in the AM today! i went to the 7:15 GPP class, which made me slightly late for work, but it was worth having my time freed up later this afternoon (more on that in a minute.)
the workout today was unique. it's called :30s bent-o/thrust-o. it was twenty minutes long and every thirty seconds we alternated between two movements:
5 thrusters @ 45 lbs
10 bent over rows @ 45 lbs
the time it took to complete the reps was always less than 15 seconds, so there was enough time to rest between the movements. the workout whizzed by and was fairly easy.. but those thrusters sneak up on you. i know i will be hobbling around come tomorrow! they never fail to get my quads super sore. no other move does this. in fact, the GPP soreness scale has a level called "thrusto-sore" just because of those darn thrusters! but, guess what? i secretly like being a little sore. ha!
work today was pretty mellow. fridays at the office are usually pretty rad and relaxing. i love the people i work with! after lunch i had to run amanda to pick her car up from the shop and we made a puppy shopping pit stop…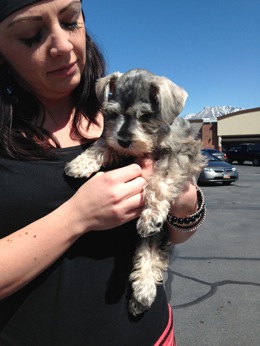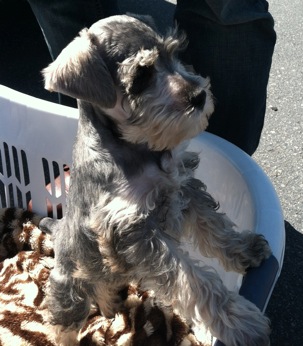 awwww! i think she's going to snag this little schnauzer tomorrow! i sure hope so because that means i'd have a puppy to play with. i don't get baby hungry (and, yeah, i hate that term…)–i get puppy hungry. i would have 82 of them if i could.
speaking of dogs.. that's what my late afternoon was filled with! i went to the gym this morning so i could hit the dog park with a few friends and our six dogs!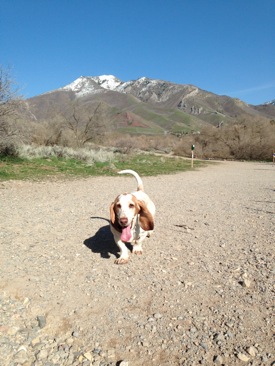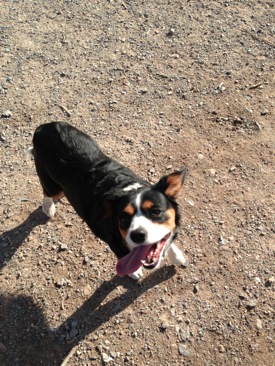 we went to tanner park in SLC. it's an off leash dog park with a stream, trails, and plenty of pups! the dogs had a ball and i had a good time catching up with my pals.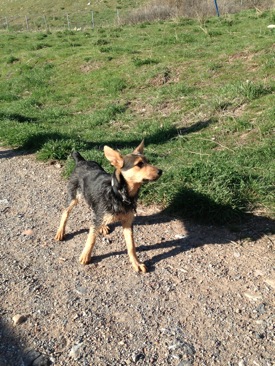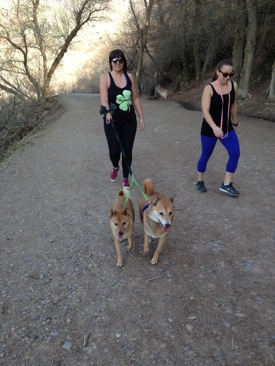 after a long day at daycare and a trip to the park, my two pooches were POOPED. they refuse to get off the couch.. sure sign they had a good time.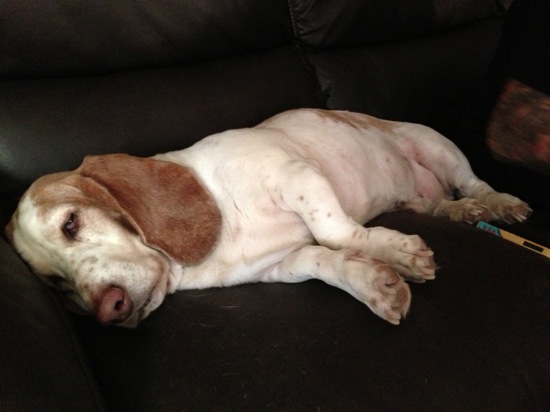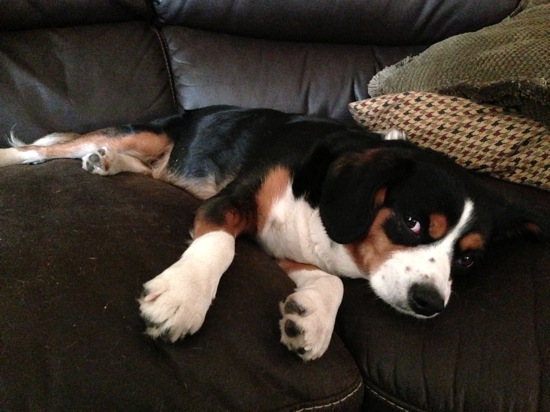 we usually go out to eat on the weekends, but i am trying to eat out less. it's expensive and we have food at home! i whipped up a quick chicken dinner that took under thirty minutes.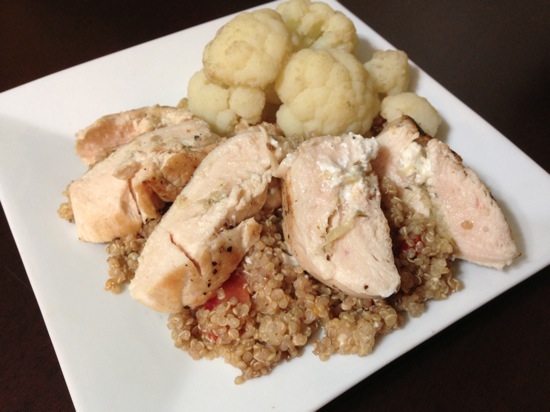 i stuffed chicken breasts with artichoke tapenade and goat cheese, tacked them up with toothpicks, seasoned them with salt at pepper, then seared each side for a few minutes. i transferred the chicken to the oven and baked at 350* for about fifteen minutes while i prepped the rest. i steamed some cauliflower and i also made quinoa and tossed it with balsamic vinegar, fresh diced tomatoes, and trader joe's mediterranean feta. this stuff is incredible.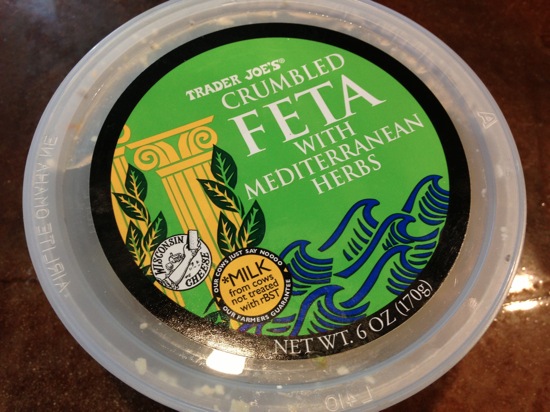 annnnd now, like i said, i am parked on the couch for the rest of the night. well, i'll probably get up for some dessert.. but other than that? parked.
a couple other random tid bits… 
target has these rad note pads at the dollar spot! I LOVE LISTS.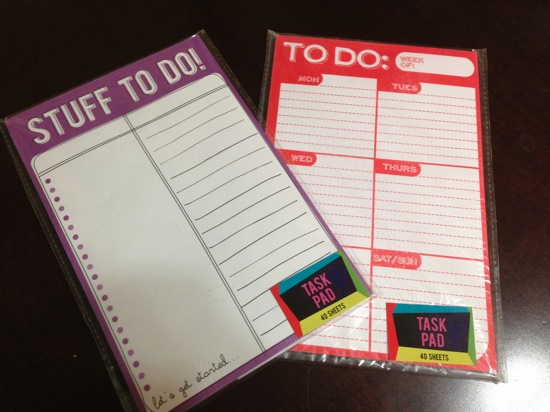 my camera is broken and has been since february. i have to take the battery out every time i want to shoot photos. it's annoying! anyone familiar with this error? google was no help.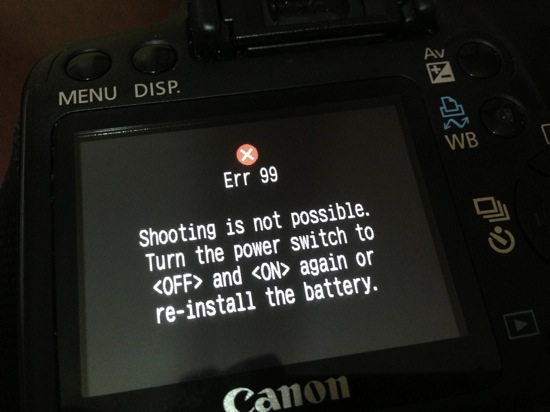 blend retreat is about a month away! you have to come hang out with me in park city.

we have been signing sponsors left and right.. silk just signed on as our cocktail hour sponsor. breakfasts are going to be provided by chobani, the laughing cow, and muesli fusion. GPP is doing a boot camp. onnit, attune foods, and justin's peanut butter are doing snack breaks. PRO BAR is doing a hike. we have room drops and expo tables from SOYJOY, nature made, core power, the blue print cleanse, bob's red mill, and many more. and then there are loads of fabulous swag bag sponsors.. i can't even begin to list them all out. anyway, that's just a little peek into what the weekend will include. click here to sign up! it's may 17-19 in park city, UT. this should be the next vacation you take :)
okay, i'm done rambling now! hope your weekend is filled with fun and sun!
Qs~
1. when and where is the next vacation you have planned or WANT TO plan? aside from blend retreat, i want to plan a trip to europe for august.
2. do you like having sore muscles? yes, yes. especially my hamstrings and chest, for some reason. 
xo. janetha g.