hi, there! i get a lot of questions about my favorite things to buy at trader joe's. i decided the best thing to do would be post about my favorites every so often.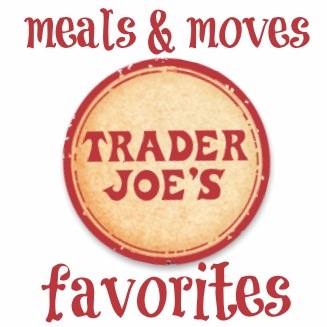 i didn't always have a trader joe's, but i have always had a passion for the store. we recently got one here in salt lake city in november of last year.  before then, i would cram as much trader joe's loving into my trips to my sister's house. i would take extra suitcases with me on my vacations to destinations with a trader joe's so i could haul my favorite non-perishables home. sometimes my friends would even mail me TJs goodies! yep.. I LOVE TRADER JOE'S. yes, i am that ridiculous. and i know many, many others who are the same way!
first, let's talk salads. trader joe's is known for their HUGE selection of pre-packaged salads. i am so thrilled i finally got a trader joe's in my area because i used to only be able to enjoy these when visiting california or vegas. they range anywhere from $3 – $6 and are quite filling! they are an excellent lunch option.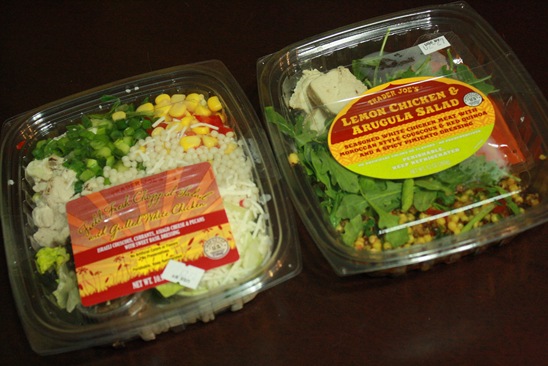 i actually have two favorite pre-packaged salads. they are both phenomenal! i think i love them so much because they have couscous which, i believe, does wonders for the texture of a salad.
first up: lemon chicken & arugula.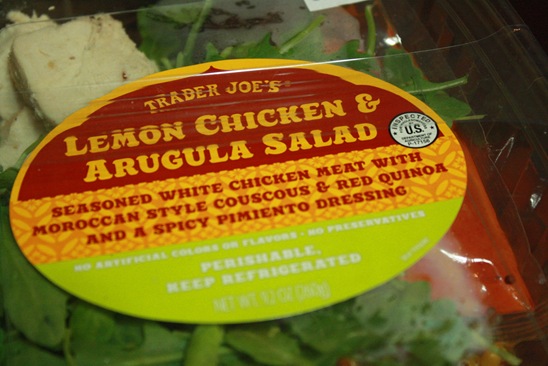 the stats & ingredients: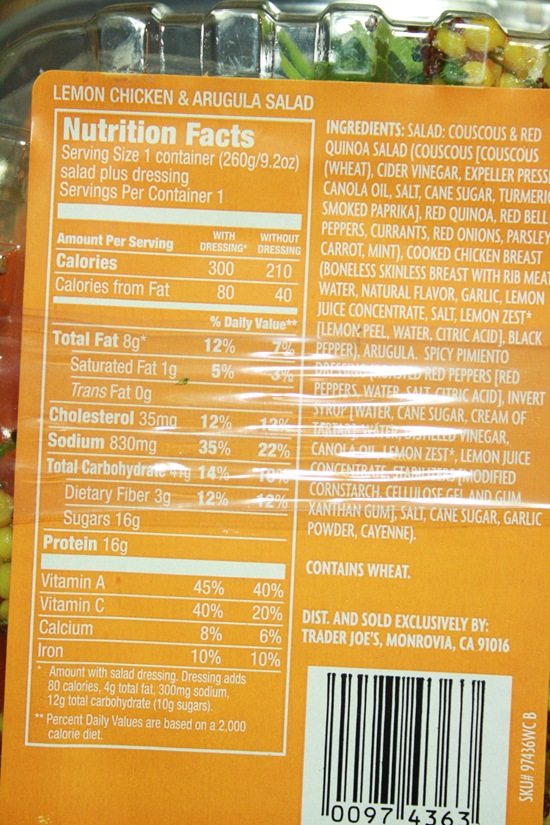 i love the pimento dressing! oh, and this salad is dairy-free. bonus for the lactose intolerant folks.
second up, and just as amazing: field fresh chopped salad with grilled white chicken.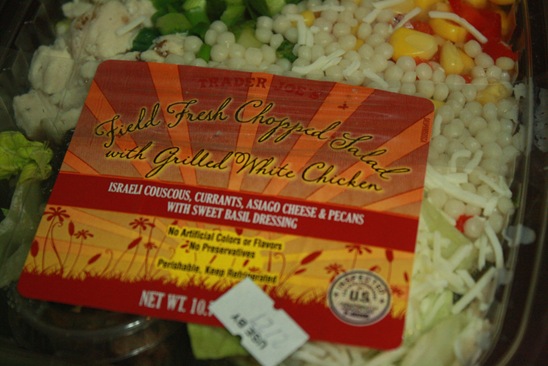 and the stats & ingredients: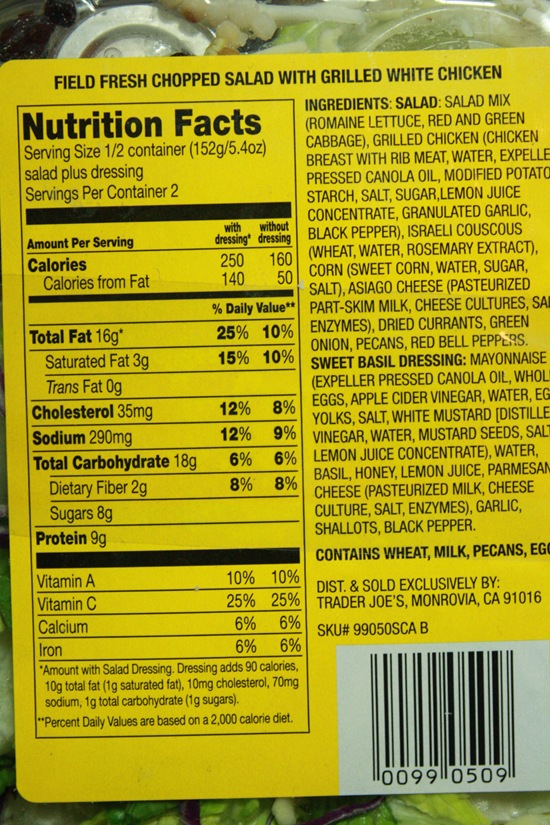 the sweet basil dressing is incredible. i have been meaning to try to recreate it an home! i haven't had this salad since i quit dairy, but now that i am incorporating it back into my world.. i think i need to snag this salad again and see how my stomach handles it.
next up: roasted coconut chips.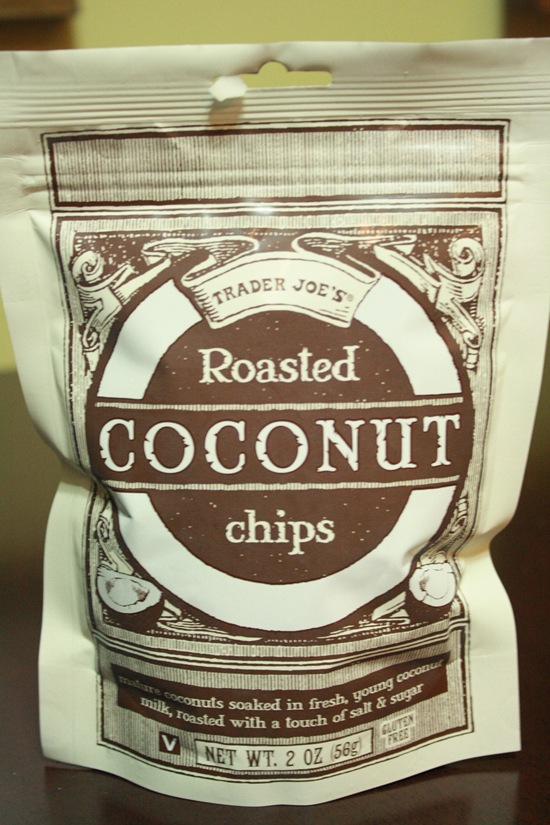 these have very few ingredients:
the only downside is the pouch is only 2 servings. but it's only $1.99, so that's fair enough.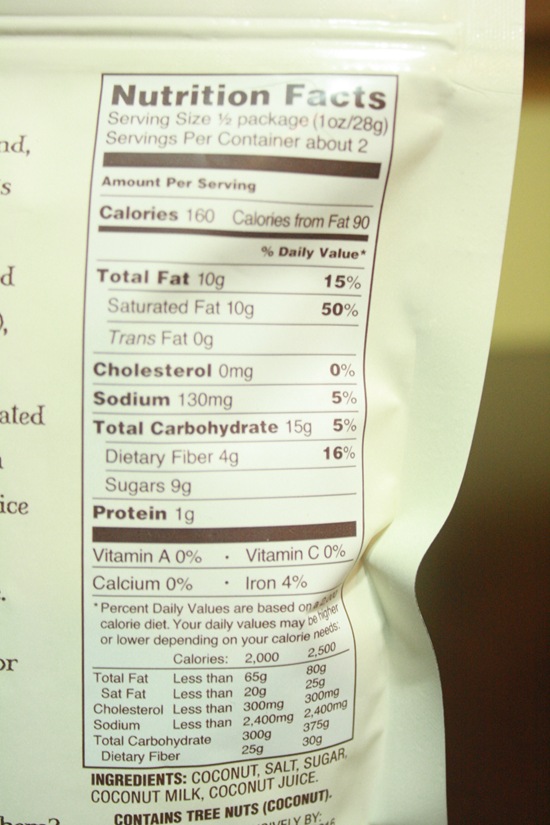 the roasted coconut chips are delicious straight from the bag, or they are great to sprinkle on oatmeal, salads, or even use to crust chicken breasts.
one of my favorite on-the-go protein items is the turkey jerky.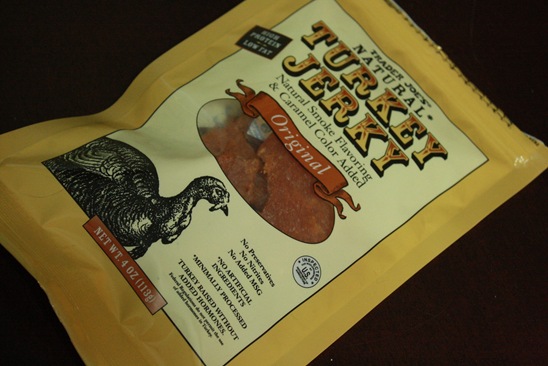 low calorie, no fat, and plenty of protein.
i keep this in my car and my office. i have been known to finish off a bag over the course of a day! that's not horrible—the whole bag is only 240 calories and a whopping 44 grams of protein.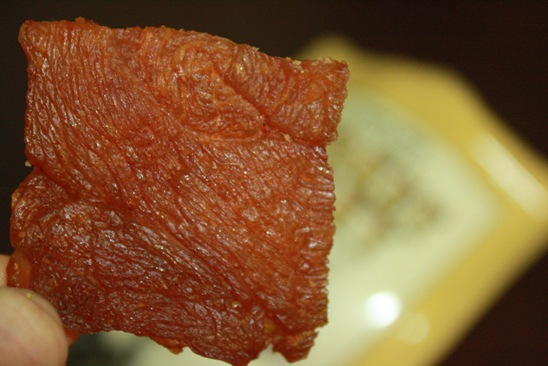 another quick & easy protein option is the pre-peeled hard boiled eggs. I KNOW, I KNOW, I AM LAZY.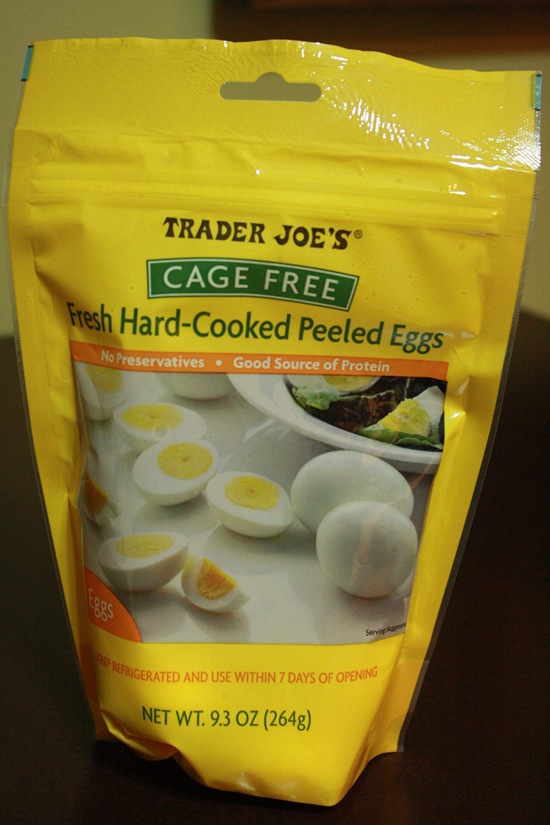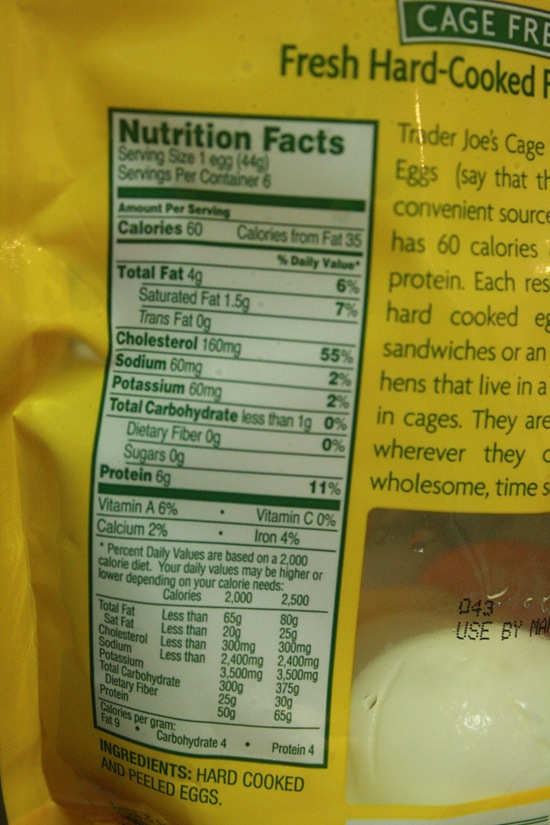 i realize it is much cheaper to boil and peel my own eggs, but sometimes i choose convenience over cost. i usually will eat these eggs straight from the bag, but we also use them for cobb salads and egg salad sandwiches. but, like i said, they aren't cheap. it works out to 50 cents an egg.. ouch.
you know what is better than chocolate covered almonds?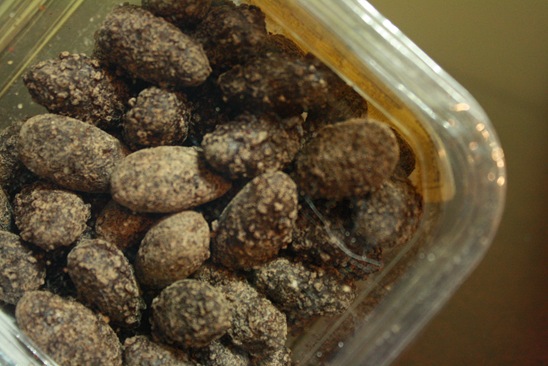 salted chocolate covered almonds. and these ones from trader joe's are THE BEST.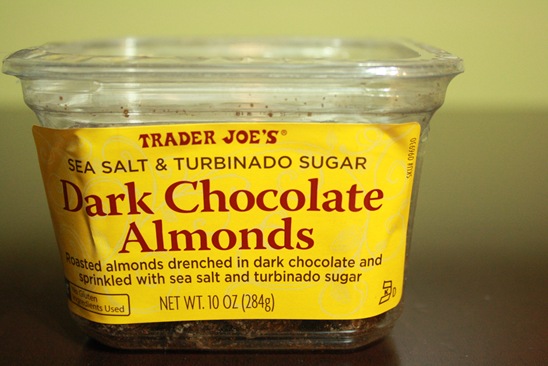 they have the perfect balance of salty and sweet. plus.. dark chocolate? almonds? they are practically health food ;)
finally…
BEST. BODY. BUTTER. EVER!!!!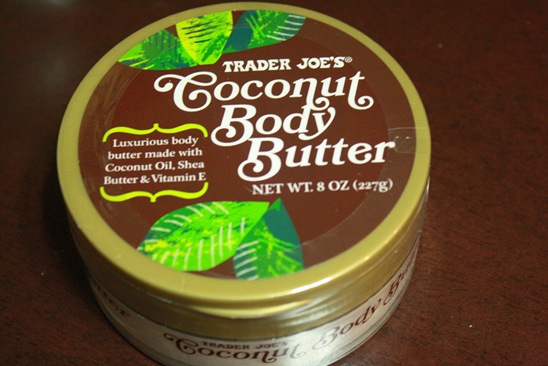 and it's only five bucks. it will instantly make you think you're at the beach in the caribbean.
that's all for this installment of trader joe's favorites!
Qs~
1. what's your favorite on-the-go protein source?
2. what's your favorite kind of lotion?
xo. janetha g.