yo! TGI-almost-F.
three things from my thursday:
i finally made it in to the doctor. had a fever of 101 and got an antibiotic Rx. hopefully that means i will be better soon!
i went to the gym IN THE MORNING. pretty sure that's the first time this year! i hit up the 5:45 AM GPP class.. it was brutal, but i am glad i got it done. i had to. because of #3.
i am going to minus the bear tonight! yay, favorite band.
so, while i am listening to sweet tunes, you can read about this sweet snack: the good bean.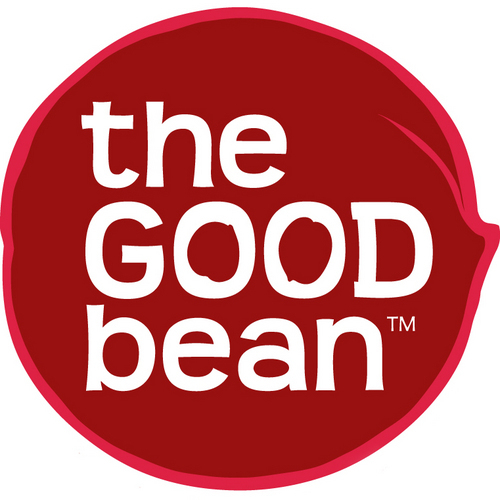 i was recently sent a snack pack of roasted chickpeas and fruit bars from the good bean.
there are four varieties of roasted chickpeas.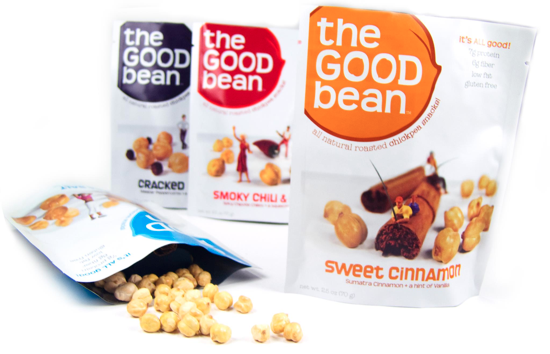 sweet cinnamon (my FAVE), sea salt, cracked pepper (second fave!), and smoky chili & lime (haven't tried yet.)
these all-natural, gluten-free, nut-free, cholesterol-free, low fat, fiberific snacks are flipping delicious. they are the perfect crunchy alternative to chips and they don't pack as many calories as nuts, so if you eat a whole cup of them you haven't blown your calorie budget.
each serving clocks in at 140 calories, 7 grams of protein, 23 grams of carbs, 6 grams of fiber, and 2 grams of fat. you can see the ingredients and nutrition labels HERE. you can read the good bean's manifesto HERE.
chickpeas are good for you! here are some fun facts about them: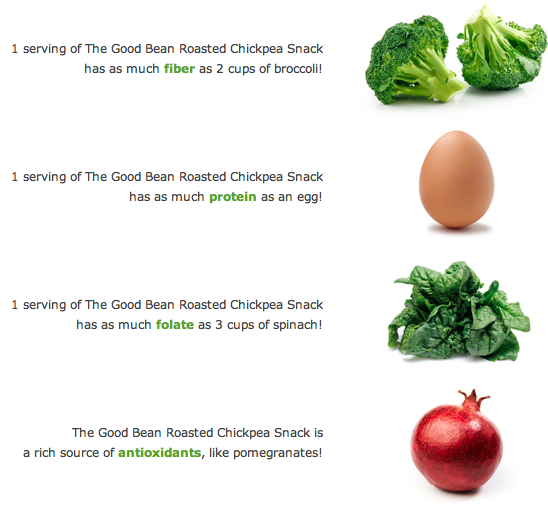 cool!
the good bean also makes three bars.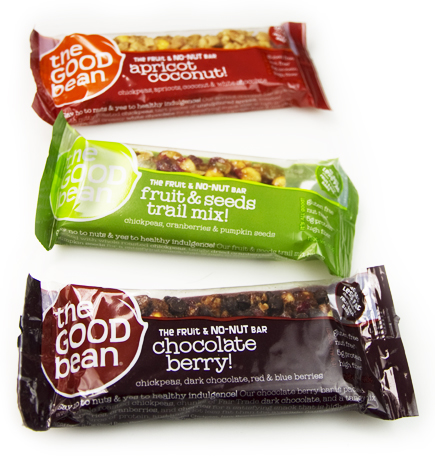 the flavors are chocolate berry, fruit & seeds trail mix, and apricot coconut. they are all delicious!
each bar packs 130 calories, 5 grams of protein, 25 grams of carbs, 5 grams of fiber, and 5 grams of fat. check out the ingredients and nutrition labels HERE.
want to win a good bean snack pack of your own? here's your chance.
leave a comment on this post telling me what YOU look for in a healthy snack. 
extra entries:
tweet this giveaway link to twitter tagging @thegoodbean and @janeeetha
pin an image from this giveaway to pinterest
post this giveaway link to your facebook wall
here is the short link for easy copy/pasting action: http://wp.me/p1B7vY-ddk
leave a comment for each extra entry you complete!
i will announce a winner monday, april 8th.
have a great night! or day.. depending on when you read this.
xo. janetha g.