hola. my blog has been timing out a bunch lately and giving mad server errors. sorry if you are experiencing technical difficulties.. i am looking into it.
sooo.. how's it goin? i am good! i just finished dinner.. huevos rancheros. mmmmm.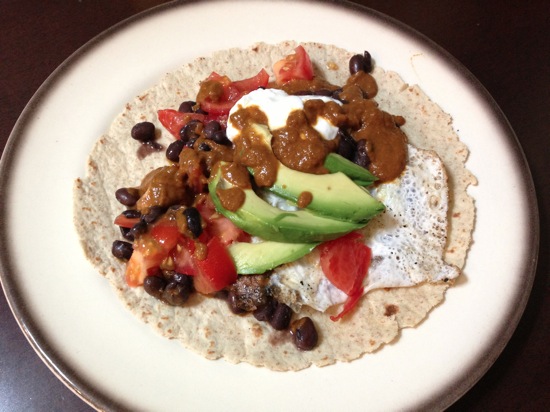 it had been too long since i'd made my ranchero sauce. marshall suggested it for dinner this week. smart man.
i have been playing with kettlebells lately. love those things. i did a fun 10-minute kettlebell pyramid warm up today at GPP. i also have a kettlebell tabata-style workout to share with you!
the tabata protocol is a form of high intensity interval training. it is a four-minute workout consisting of 20 seconds of work followed by 10 seconds of rest for eight rounds, totaling the four minutes. most workouts you see with the label "tabatas" or "tabata workout" are borrowing the tabata protocol structure and applying it to multiple exercises.
this kettlebell workout below takes the four-minute format and applies it to six different kettlebell moves. the workout allows for one minute of rest between each four-minute set, making the entire workout just thirty minutes! in those thirty minutes you will get a killer cardio workout as well as hit your whole body with some strength training and muscle toning. it's an all-around butt kicker!
for the workout, all you need is a kettlebell (i use 25#, but choose a weight that fits with your fitness level) and an interval timer. i have a gymboss but there are also several tabata timer apps for your smartphone.
[pinit]
if you aren't familiar with the moves above, check out these video tutorials:
we do tabata style workouts at my gym all the time! if you are in the market for a few good ones, check them out:
if you are in the market for a kettlebell, you can pick one up from onnit! they have several sizes and even have a sweet starter 3-pack for beginners.
ohh.. and ironically, i checked out my timehop app tonight and saw that three years ago, the lovely deb posted a guest post all about kettlebells!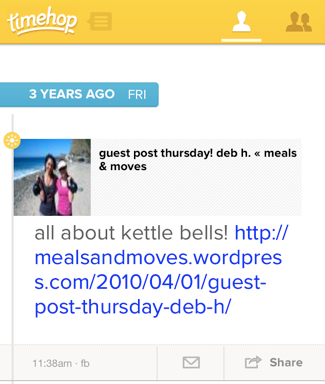 love deb. love kettlebells. the post is an oldie, but a goodie.. there are tons of tips, some videos, and jenn makes a guest appearance as well. you should check it out :)
in other news.. i came across this article on fitness magazine today naming the ten healthiest foods on the PLANET. hmmmmm, on the planet, you say? it piqued my interest so i took a look at the list.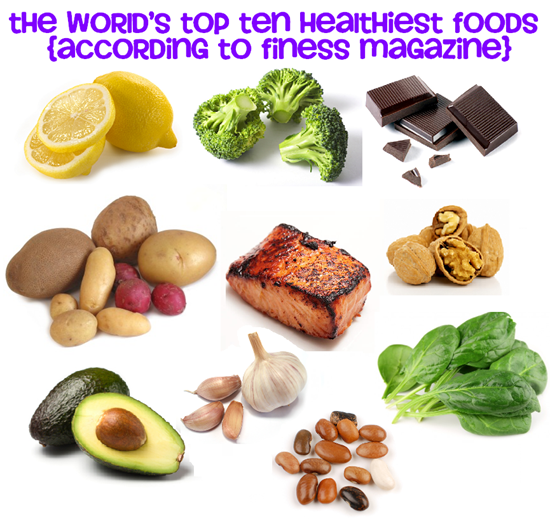 the top ten foods they named are:
lemons
broccoli
dark chocolate
potatoes
salmon
walnuts
avocados
garlic
spinach
beans
you can see the article for the science and reasoning behind each food!
looking at this list, i am happy to report i eat the majority of these foods regularly. in fact, i ate broccoli, dark chocolate, avocados, garlic, spinach, and beans today! i also have eaten lemons and potatoes recently.
the only two i don't eat often are salmon and walnuts. marshall doesn't love seafood, so i don't fix it often. i don't eat walnuts because i have geographic tongue and walnuts irritate it.
well.. i'm heading to bed! i am super tired because i was out late last night. i saw the latest showing of the call. OMG, you guys HAVE to see it. SO good!
Qs~
1. have you done tabata-style workouts? do you like them?
2. how many of the "top ten healthiest foods" do you eat regularly?
xo. janetha g.