hey, there! thanks for the get well wishes. i actually feel pretty crappy still, but that's life! i'll survive, haha.
because i am sick, i was throwing myself a bit of a pity party yesterday. instead of wallowing in my sickness sorrow, i changed my thinking and focused on the fact that i was lucky to have a home to stay home sick in and loved ones willing to help me out. mind over matter, right?
the fourth and final part of the beautiful change challenge i have been participating in is all about community. this assignment definitely had a part in me changing my "poor me" tune yesterday. i have been asked to share ways i can help my community and "do good" this spring.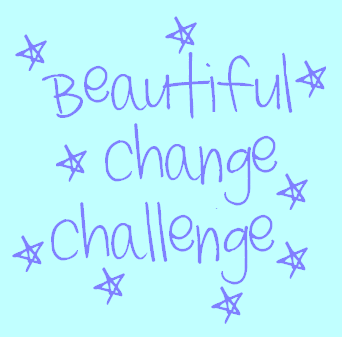 although i was home sick yesterday, i wasn't bed ridden. with this project in the back of my mind, i decided to find some things at my house that i could donate to my community.
we don't have kiddos, but our pups are pretty spoiled. they have more than they need, and i know there are so many pups who are without homes. i piled up some blankets, towels, and toys to donate to the humane society. shhh.. they won't even miss them.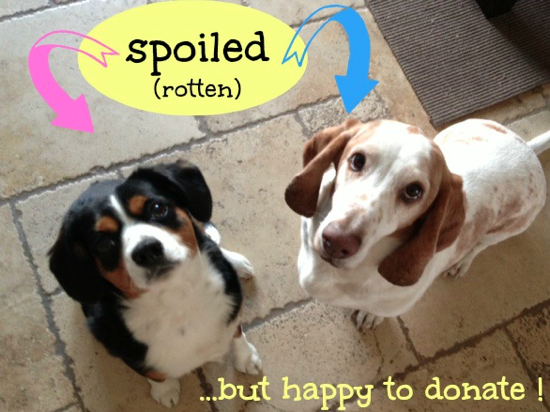 also, when momma b stopped by yesterday, i had a couple of bags of clothing and shoes set aside for donation to those in need (those of the human variety, that is.) she is a missionary for an LDS ward here in salt lake city and works with a lot of families in need, so i am hoping the items i gave her can be put to good use. i plan to do a more thorough sweep through all of my closets to find more things i can donate. (including kitchen items and dishes! we have a lot of those we can donate.)
while i don't have a lot of extra time to volunteer, i do enjoy it. i have had the opportunity to work at the utah food bank (loved that!) in the past and i also participate in sub-for-santa activities around the holidays. i have always wanted to volunteer at an animal shelter–i think i will make an effort to do so this spring or summer. (although i may come home with 18 dogs and 12 cats…)
another way to help the community is to donate monetarily. i love participating in fundraisers! back in july of 2011, i organized the great fundraising act (an online auction/fundraiser) to raise for my friend susan's chemotherapy. the blog world all chipped in a little here and a little there to raise nearly thirty THOUSAND dollars. recently, i donated to a couple other fundraisers. my friend teri participated in a bowling fundraiser for big brothers big sisters. another friend, erica, ran a color run in her wedding dress to raise money for the special olympics! while no single one of us may have a LOT to give.. if we all give a little, it can turn into something huge and great and amazing for those who need it!
speaking of monetary donations…
when i went to brunch with my girlfriends on sunday, one of them was telling me that she and her boyfriend donate a percentage of their income to charity. awesome, right? while i am not rolling in the dough, i know i could definitely afford to chip in to charity here and there. i LOVE this idea and i would like to sit down with marshall and find a charity that we could give some of our income to—or even choose a different one each month.  sure, we may not have a lot to give, but anything helps. like i said, i am a big believer in the power of a little bit here and there adding up to a lot!
a quick google search led me to a few resources in order to find charities to donate to. the websites i found were:
i think it would be cool to discover charities out there than may often times be overlooked.
so, there you have it.. four ways to make your little go a long way!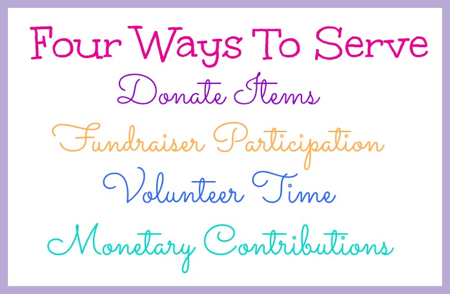 *edited to add!* coincidentally, my longtime blog friend, karen, just contacted me regarding a kickstarter campaign for alice & whittles and asked me to share it with my readers. i thought this went perfectly with tonight's post!
alice & whittles is a company founded by karen's friend, sofi. sofi and her partner spent years providing humanitarian relief to refugees fleeing conflict zones; it was through that role that sofi and her partner were able to see first hand the incredible things that some of the most vulnerable people were able to create, using few resources and a lot ingenuity. that's where the idea for alice & whittles was born.
alice & whittles is producing beautiful espadrilles through a business model that is meant to act as an alternative to aid. the material is sourced from small scale organic farms, and woven by hand by rural weavers in india, before being hand assembled by craftspeople in france. through creative sourcing and production, alice & whittles benefits every person involved in the creation of the espadrilles. does this spark your interest? if so, click HERE to learn more about the campaign, find the donation link, and to enter an alice & whittles giveaway.  perfect timing, karen!
Qs~
1. how have you helped your community lately?
2. do you donate a portion of your income to charity? if so, how did you choose which one(s)?
xo. janetha g.
___________________

From Aveeno, the sponsor of the Beautiful Change Challenge: Now, it's actually healthy to wash your hair every day. AVEENO® PURE RENEWAL lets you renew your hair to its naturally balanced state daily. Unlike ordinary shampoos, these sulphate-free formulas have Balancing Seaweed Extract; bringing hair back to its naturally healthy, most balanced state with each wash, for beautifully healthy-looking hair.
Disclosure: Compensation was provided by Aveeno via Glam Media. The opinions expressed herein are those of the author and are not indicative of the opinions or positions of Aveeno.