hello and welcome to another week! i hope your monday was fantastic.
i had a hard time getting up and running this morning. every monday my wake up call comes an hour and a half earlier than the rest of the week days. the fact that i had a jam-packed weekend didn't help my tired factor one bit. i have said it before and i will say it again: i am NOT a morning person. but, the thing is, it's all in my head. we all have the capability to be morning people. it's our mind tricking us into thinking our body can't get up and get going. i know this firsthand because i often times have to just put my mind over matter and get things done.
i am not just talking about getting out of bed in the morning. there are so many other aspects of my life where i need to remember to put mind over matter. i even have a necklace i wear to remind me of the importance of this concept.
(source)
one of my favorite quotes comes from henry ford, which is along the same lines of mind over matter: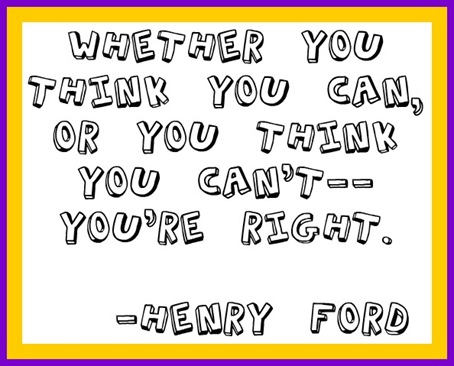 the mind is a powerful thing! sometimes we get so wrapped up in training our bodies at the gym and dialing in our nutrition in the kitchen, but we don't take the time to exercise our mind to make changes for the better. seriously, i know that if your mind is not in the game, you are setting yourself up for failure. you have to BELIEVE to ACHIEVE.
the third part of the beautiful change challenge i am participating in focuses on mind & spirit. i have been asked to share inspiring tips to help envision making our passions a reality.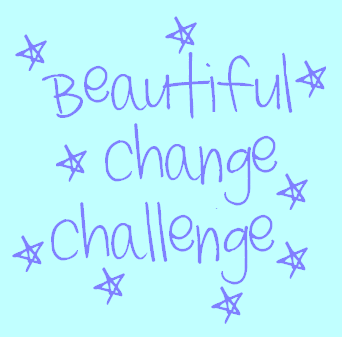 here are a few ways to keep the mind over matter mindset in check.
1. keep your eye on the prize.
sometimes the best way to kick your body's strong desire to laze the day away is remember why you are putting your mind over matter in the first place.
what is your goal? weight loss? a new career? run a marathon? buy a house? whatever it is–write your dream or goal down (this is "the prize") and make sure it is somewhere you will see it often. set it as the wall paper of your phone, write it on a post it and stick it to your computer monitor, or hang it on the wall in a room you're in the most. if you keep your eye on what you're working for, you are less likely to procrastinate.
2. take it one step at a time.
how does the saying go… rome wasn't built in a day? yeah. you aren't going to make your dreams a reality over night. but if you take things one step at a time, you will eventually end up where you want to be.
it is so easy to get discouraged because our aspirations seem so unreachable and far away. take a deep breath and just focus on making a little bit of progress each day! you don't need to get there over night. you have your whole life. just make you are taking one step forward rather than taking two steps back.
3. read and repeat positive sayings and quotes.
sometimes you just need to amp yourself up and really trick your mind into motivating yourself. that's what pinterest is for, right? haha. here are a few of my favorites…

(source)

(source)

(source)
(source)
that last one is my VERY FAVORITE. it always gets me going!!
i also love workout gear that has sayings on them, like my "sore today, stronger tomorrow" tank and my "stronger than yesterday" tank. love them both!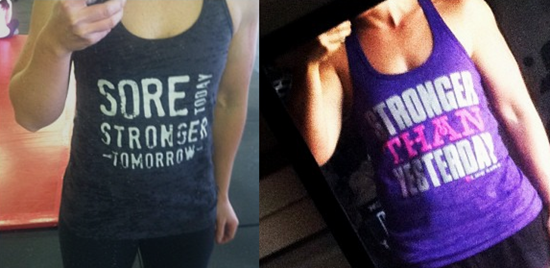 so, what are you waiting for? dream big and then make those dreams a reality. if you put your mind to it, the possibilities are endless!
Qs~
1. what are some of your favorite inspirational sayings and/or quotes?
2. are you a morning person or a night owl?
xo. janetha g.
___________________

From Aveeno, the sponsor of the Beautiful Change Challenge: Now, it's actually healthy to wash your hair every day. AVEENO® PURE RENEWAL lets you renew your hair to its naturally balanced state daily. Unlike ordinary shampoos, these sulphate-free formulas have Balancing Seaweed Extract; bringing hair back to its naturally healthy, most balanced state with each wash, for beautifully healthy-looking hair.
Disclosure: Compensation was provided by Aveeno via Glam Media. The opinions expressed herein are those of the author and are not indicative of the opinions or positions of Aveeno.