ahhh.. the weekend. my favorite!
saturdays are made for semi-laziness. i like to relax, but i also like to get things done. it's been a pretty good balance of the two all day today!
i semi-slept in until 8:16. it was nice. i could have slept for longer, but that is what sundays are for.
at 8:37, i made my way over to GPP and barely made it to the last class which is held at 8:45. i managed to do half of the workout. and i subbed the running for rowing. remember, it's saturday.. saturdays are made for semi-laziness. something is better than nothing!
i left the gym and headed straight to starbucks for girl talk and an iced americano with soy. that was a solid hour of laziness, so i decided to go home and be productive for a solid hour. i cleaned up my whole house–even folded the laundry! pretty proud of myself for that one. i loathe laundry.
i rewarded myself with some pancakes. i have been wanting to create FLUFFY protein pancakes for awhile now. i have tried the few past weekends, but haven't had any luck. i wanted to make a new recipe today, but i didn't want to go through the task of trial and error (and trial… and error…) because, remember? it's semi-lazy saturday. so i decided to adapt a recipe i had seen online. yep.. semi-lazy pancake-creating at its best!
in the end, i tweaked the recipe quite a bit.. so this is actually a totally different recipe than the one i found. i made it into a single serving and i swapped out the sugar, butter, and dairy. and i added protein powder. actually, i am super happy with the results! i definitely achieved the task of protein-packed while still keeping them fluffy and light. in fact, these might be my new favorite pancakes! they are filled with over thirty grams of protein and contain plenty of healthy fats from the coconut oil. they're also dairy free and have zero refined sugar. they are very filling, so they will keep you satiated all semi-lazy day long.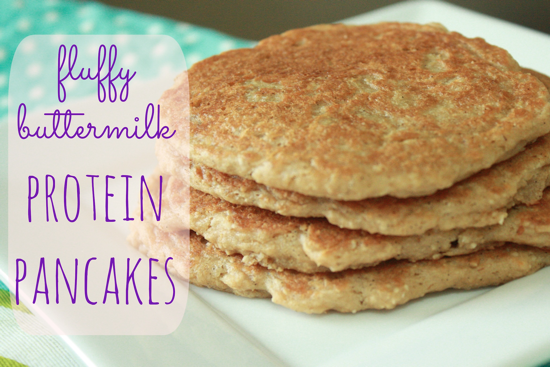 fluffy buttermilk protein pancakes
dairy-free and refined sugar-free
prep time: 15 minutes, cook time: 5-7 minutes
yield: one four-pancake serving
adapted from this recipe 
ingredients:
**you could replace this with another flour (whole wheat, all purpose, etc).
***you could use another sweetener of choice.
****you could replace this with melted earth balance or canola oil.
directions:
to make the buttermilk, combine almond milk and vinegar and set aside for ten minutes so the milk has time to "sour".
heat a griddle to 325* or a large skillet over medium-high heat.
combine protein powder, flour, stevia, baking powder, baking soda, and salt in a bowl.
in another bowl, whisk together egg white, vanilla, coconut oil, and soured milk.
add wet ingredients to dry ingredients and gently stir until just combined. do not over-mix. batter will be thick and clumpy. let batter sit for five minutes.
use additional coconut oil to grease the griddle or skillet (see note.)
gently spoon batter onto the heated, greased surface using a 1/4 cup scoop to make four pancakes.
cook for about 3-4 minutes, then flip the pancakes.
let the other side cook for an additional 2-3 minutes.
serve immediately with toppings of choice.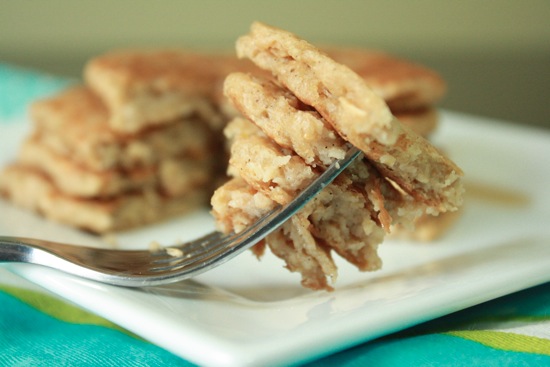 *note from the directions:
i recently read (in
this article
) that to make your pancakes cook more evenly and properly, it's all about how you grease the pan. use a paper towel and soak it in whatever you are using to grease the pan (in my case, coconut oil.) rub the pan/skillet/griddle with the paper towel instead of spraying the grease right onto the surface.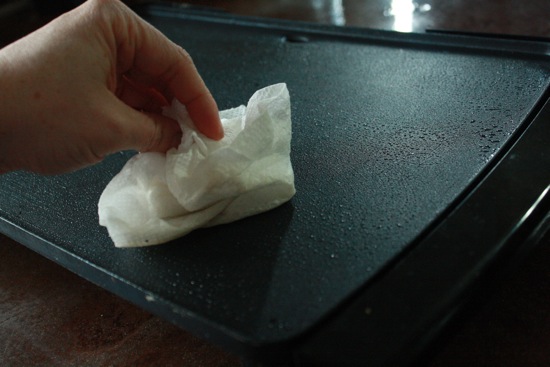 nutrition facts, pre-toppings: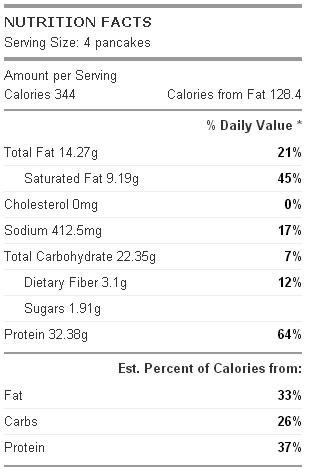 i topped mine with maple syrup.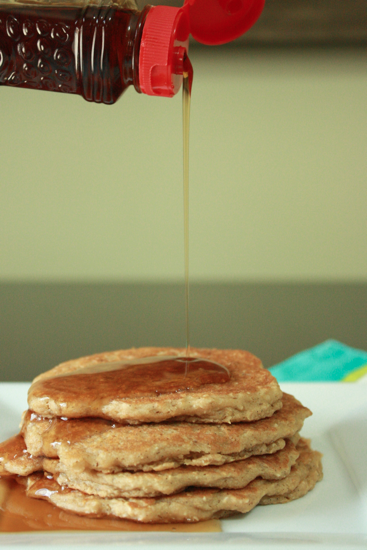 these pancakes were SO perfect. the flavor, the consistency, the stats.. i loved everything about them.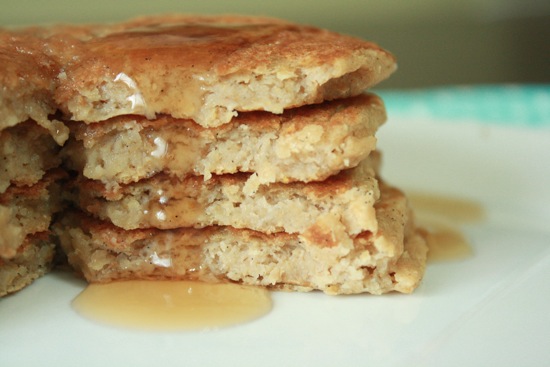 i hope you try them and i hope you like them!
whelp, i am off to take a nap before tonight's activities. i need to get some laziness in before going out and about… right?
xo. janetha g.