hey guys! i loved my friend mandy's recipe post on girl scout cookies so much last time that i have asked her to post again! and again, and again.. she may become a regular around here!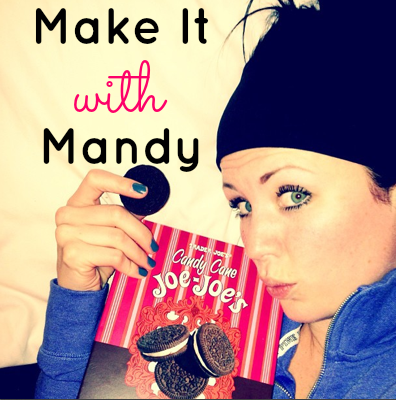 every once in awhile, i will have mandy swing by and show you how to make whatever she's been whipping up in her kitchen. she's got a special recipe to share today… here she is!
************************
I'm so happy to have the chance to post again!
For some reason I love to torture myself with baking, which I feel I am horrible at, and my little heart desires to be amazing…
Today is one of my very favorite people in the world's birthday, the one and only Nick Phillips! (Who happens to be vegan.) Of course a birthday cake is in order and I've never had the joy of vegan cooking, let alone baking, but again with the torture I had this vision of a beautiful delicious cake and crossed my fingers is would all fall into place…

Vegan Lemon Vanilla Cake with Raspberry Filling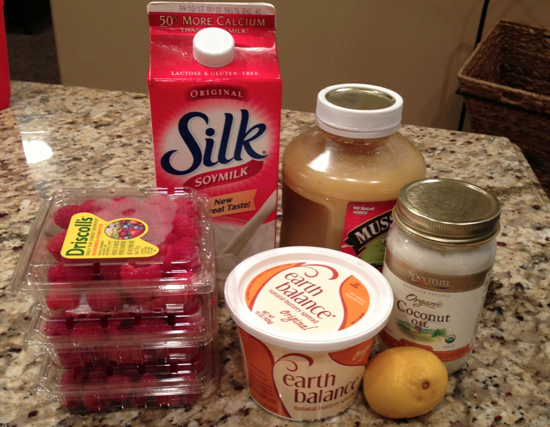 Ingredients
For the cake:
1 1/2 cups flour
3/4 cup sugar
1/4 tsp salt
3/4 cup soy milk
2 tsp vanilla
1/3 cup apple sauce
1tsp lemon flavoring
For the filling:
4 cups powdered sugar
1/4 cup soy margarine softened to room temperature
1/4 cup coconut oil
2 TB fresh lemon juice
2 TB soy milk
raspberry preserves
For the frosting:
1 1/2 cups plus 2 TB of soy margarine
3 cups powdered sugar
2 TB soy milk
2 tsp vanilla
pinch of salt
fresh raspberries for garnish
Pre heat oven to 375 degrees (f).
With a hand/stand mixer, mix all dry cake ingredients together.
Add all liquid cake ingredients and mix for 2 minutes.
Pour into 9″ round prepared cake pan and bake for 25-30 minutes.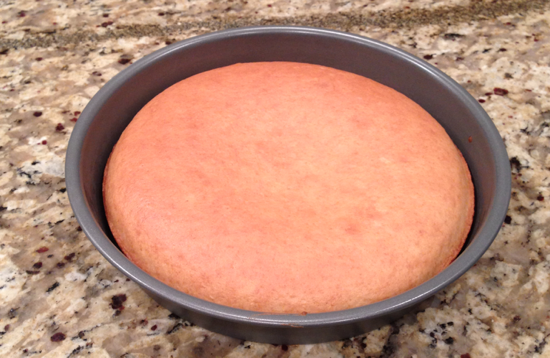 Meanwhile, prepare the filling by using a hand/stand mixer to mix all ingredients except the preserves. Also, prepare the frosting by using a hand/stand mixer to mix all ingredients except the raspberries.
Cool completely and remove from pan, cut in half and spread the filling mixture on one half making sure not to go all the way to the edge and then top with raspberry preserves.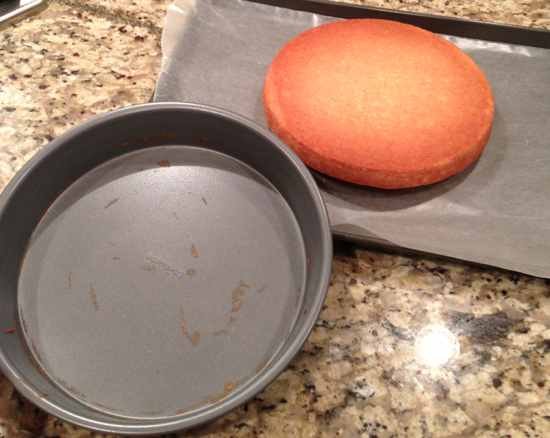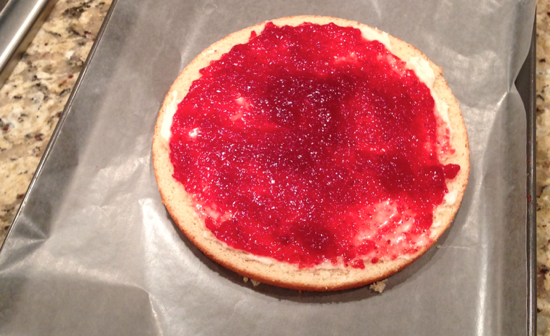 Replace top half of cake and frost with frosting, then top with raspberries and OMG enjoy!! 
I had so much fun baking this cake and challenging myself and it was really good! I gave it to the birthday boy at GPP and we all had a slice (good thing we had just worked out) and so many were surprised it was vegan!
Until next time!
-Mandy
Qs~
1. What was the last thing you baked?
2. Do you have any experience with vegan baking?