woohoo—thursday night! that means the weekend is almost here. i can't wait.
due to the daylight savings time change, i have been oversleeping every morning this week! it's just so nice and dark when my alarm goes off and my bed is nice and cozy and body thinks sleeping in is way more important than work. whoops! hopefully next week i will be more adjusted to the time difference and i will pull it together in the mornings.
so.. first of all, as my title states, i have a bit of disappointing news on the blog world home front…
i am sure you guys have heard, but just in case you haven't.. google reader is going away!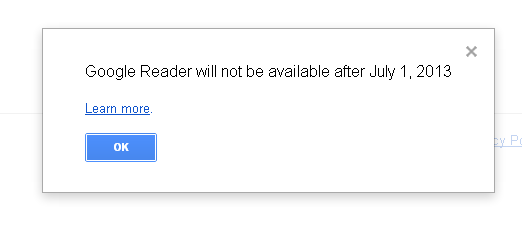 booooo. maybe this doesn't affect you, but i use google reader every day to keep tabs on all of the blogs i read! i have all the blogs in separate folders according to their content and have a huge stockpile of starred posts from the last four years. i am sure there are a plethora of alternatives out there, but.. as always.. it's hard to get used to a new program when you are used to the old one. sigh.
haha.. i know.. not a huge deal, but i thought i would rant about it for 2.2. ranting done.
moving on to happier things… SHOES!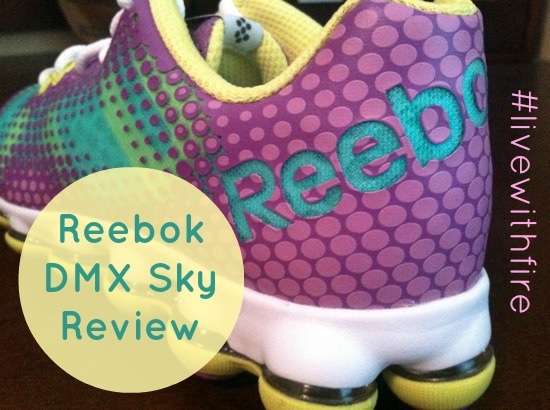 awhile ago i mentioned that i got the new reebok DMX sky running shoes. i put them on my feet the day they came in the mail! i also put them on instagram and several of you asked for feedback. i wanted to use them for a bit before writing a full review on the shoes. with the warmer weather utah has been having, i've been running more and more lately.. so now i feel like i can give a full review of these sneaks!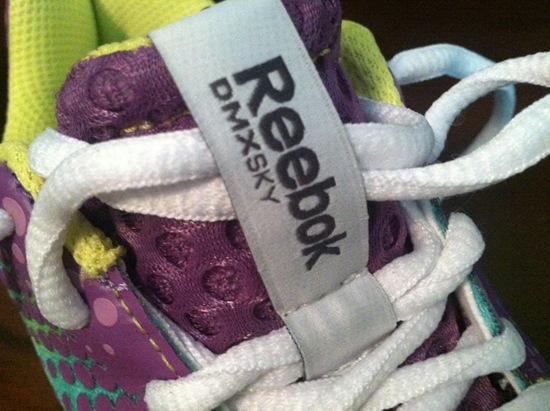 i was excited to try out a pair of reeboks because i only own other brands. yep, these are my first pair of reeboks! the reebok DMX sky shoes have lightweight support and lots of underfoot cushioning. from their website: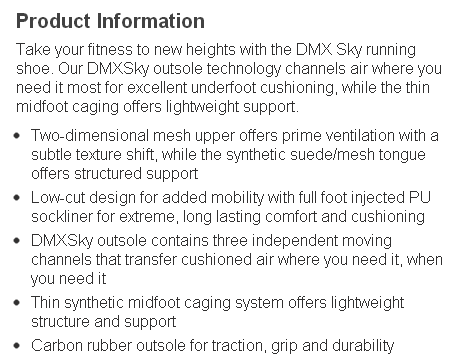 i am going to be honest, i was suuuper skeptical at first. as you may know, i am pretty keen on the minimalist shoe movement. i have FOUR pair of minimalist shoes and i honestly thought i would never go back to another type of shoe again. the first thing i noticed on these shoes (aside from the awesome easter egg colors!) was the cushy, bubbly bottom.. hello! the total opposite of what i am used to.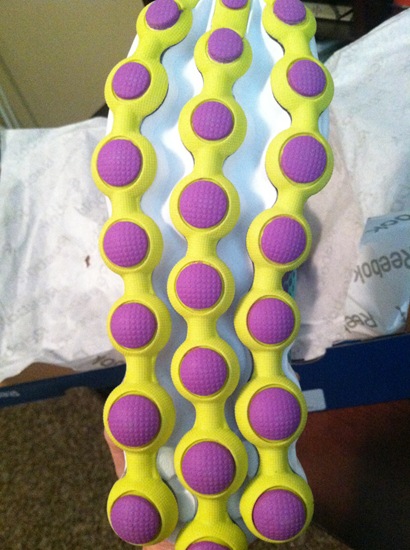 as you may also know, i am not a huge runner. i run when it's prescribed in my workout or if i have a magazine to read on the treadmill (or a friend to gossip with…) but i am NOT a competitive, die hard runner. i don't say "gee.. sure would be fun to run five miles today!"
when i read that the reebok sky DMX shoes were made for the casual runner, i jumped at the chance to try them out. if i had to label myself as a runner, a casual one would most definitely fit the bill. totally casual. yep. that's me!
like i said, the weather has been warmer here in utah. YAY! as a result, our GPP workouts have included more outdoor runs and i even went as far as running two miles on sunday just because it was nice out. i know.. strange. for me. we are actually going to try to do this every sunday. sunday funday has been replaced with sunday runday. come one, come all.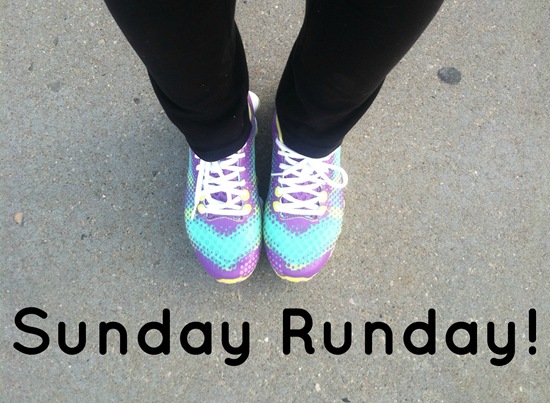 anyway, i have been wearing these shoes each and every time i run. i have worn them both on the treadmill and outdoors for walking, running, jogging, and sprinting. i have to tell you—it feels like i am running on clouds with these shoes! they are so comfortable. running feels effortless! in fact, i set a new PR on monday for my mile. i ran it in 6:54! that's about a 20 second improvement since the last time i timed my mile.
yesterday we did wheelin' which is a workout that requires several 400m runs as fast as possible during a 30 minute AMRAP. i ended up with ten 400m runs and my feet felt great the whole time. the shoes made me feel like i had a little spring in my step! it's hard to describe.. but it's cool! oh, and we did box jumps yesterday, too. loved these shoes for that. i actually thought they would weigh me down and i would stumble over them and fall on my face, but it was quite the opposite.
another thing i was a little bit worried about was my tendonitis flaring up (the reason i switched to minimalist shoes to begin with) but after two weeks of using these shoes, i feel zero pain at all. in fact, i prefer running in these shoes to my other ones.
the only con i can think of about these shoes is that my socks kept falling down past my heel, so i would have to take them off to readjust my socks. HOWEVER, this is a sock issue.. not a shoe issue. it's just that all the socks i own were made for minimalist shoes, so i need to invest in ones that go up a bit higher on my ankle and this problem will be eliminated.
all in all i have to say i am a big fan of the reebok DMX sky kicks! if you are a casual runner and are looking for something cushy and comfortable, for sure try these on for size. they come in a few colors, but i have to say the springy pastels are super cute. not that looks should matter in a running shoe.. but it definitely doesn't hurt!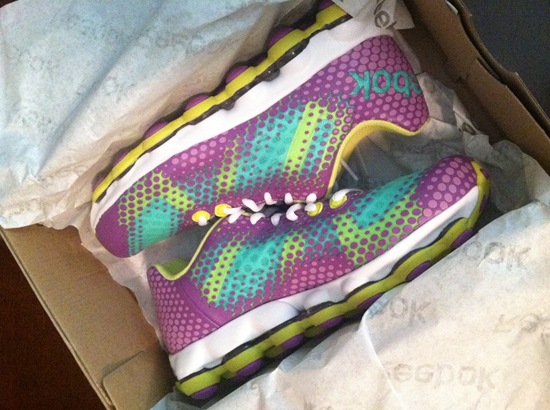 now you have my opinion on these kicks! do want to hear what others think of the shoes? it's always good to get a second opinion. and a third. and fourth. check out electra's, meredith's, and kristin's reviews!
Qs~
1. do you use google reader and are you as sad as me? if not.. what do you use to keep track of the blogs you read?
2. what do you look for in a running shoe? what shoes do you have?
xo. janetha g.
*as a fitfluential ambassador, i received the shoes free of charge. i was not compensated for this review and all opinions are my own.