if you have been reading my blog for longer than a week, you know i have a serious love for onnit.
once upon a time, marshall found out about them while listening to a joe rogan podcast. so we ordered some of their stuff. and then we got addicted! the rest is history.
they are my FAVORITE supplement company. hands down. for many, many reasons. the first and biggest reason is because they WORK and they work WELL. i have seen outstanding improvement thanks to every single supplement i take. not all these supplements are related to fitness performance, FYI.
marshall and i take the following onnit supplements daily (along with why i take them and/or the benefit i've seen):
shroom tech sport: this is a pre-workout pill that increases ATP energy. i have seen drastic improvement in my endurance and ability to perform during my workouts. i usually only take the pills if it is a very demanding workout (because the pills aren't cheap.)
alpha brain: this improves alertness during the daytime and also causes lucid dreaming while sleeping. it's COOL. it also helps with creativity, memory, and writing. in other words.. it keeps me on my game! my favorite part is the lucid dreaming, though. remembering your dreams is awesome!
new mood with 5HTP: you have probably heard of 5HTP before. it is the supplement linked to happiness. new mood also helps with relaxation and increases the natural production of serotonin. pretty sure i lost a lot of that in my raver ecstasy days..
shroom tech immune: this keeps me from getting sick! it combats illness that can onset from everything from stress to the season.
vitamin c + L-lysine: i was already taking both individually, so it's nice that these are combined. i take lysine because i get cold sores.
melatonin 5: this helps with sleep. i don't always need that help… i am a pretty good sleeper.
hemp force protein powder: LOVE THIS PROTEIN! it's delicious, has a ton of fiber, and contains no crappy fillers. it's stevia sweetened and plant-based.
t+ testosterone: marshall takes this.. i don't. haha.
they have other supplements, but those are the ones i buy. click each pic below to see individual supplement information. their website is super informative! each product has four tabs: an overview, research to back it, ingredients & use, and testimonials & reviews. that is a big deal to me. their website makes my jaw drop, it's incredible.
ha, i am like the onnit fangirl. i have converted over a dozen of my friends to start taking onnit supplements and they ALL agree that they are legit and they work wonders.
onnit didn't ask me to post about my everlasting love for their stuff.. i am doing it out of the passion in my heart. however, when i told them i wanted to post about them, they did generously offer a discount code for you guys (and me.. haha.)
all meals & moves readers can receive 10% off onnit supplement purchases! click the image below to shop.

thanks, onnit!
annnyway, enough about supplements. today i want to tell you about the new kettlebells that onnit just released! i mentioned them in a previous post, but it's worth repeating.
onnit carries several pieces of fitness equipment. battle ropes, steel bells, medicine balls.. and, now, kettlebells!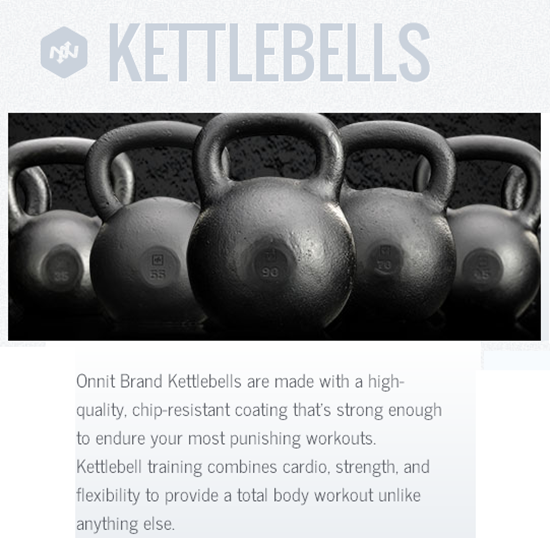 i LOVE kettlebells! working out with them hits your fitness like no other piece of equipment. they help improve cardio endurance, stamina, agility, coordination, and power. and, if you use them on a single leg (like single leg deadlifts) they also help with your balance. working with a kettlebell is great for your core, too!
i have noticed that kettlebells are becoming more and more popular these days. i remember that i first heard about kettlebell training years ago through my friend jenn (who happens to be a certified KB instructor!) jenn is a fitness figure i look up to, so her passion for kettlebells definitely piqued my interest. a short while later, i purchased a kettlebell of my own.
i would practice kettlebell swings at home, but didn't really ever incorporate them into a full fledged workout because i didn't have them at my gym. i was still going to gold's gym at the time, and i was happy when i saw a set of kettlebells show up amongst the equipment. i started adding exercises into my workouts with things like kettlebell swings, kettlebell deadlifts, and goblet squats (just to name a few.)
about a year ago, i started going to a new gym (GPP) and they had a whole slew of kettlebells! (hehe.. they are covered in chalk because they're right next to the chalk bucket.)

source: gppfit.com
thanks to the GPP programming, i use kettlebells in my workouts regularly. i LOVE them!

source: gppfit.com
here some of my favorite moves using kettlebells (aside from the classic kettlebell swing):
halos <—those crush your obliques!
juggling <—just learned this a few weeks ago.. super fun!
and here are some of my favorite workouts using a kettlebell:
so.. yeah. i love kettlebells. and i love onnit. and i love GPP.
oh, side note, wanna know what makes me SO HAPPY?! onnit and GPP are co-sponsoring the saturday morning bootcamp at blend retreat in may! ummm.. my favorite company teaming up with my favorite gym for a workout with my favorite bloggers? pinch me, that's a dream come true.
also, i am going to make one of your dreams come true! well, that is if you are dreaming about a free kettlebell!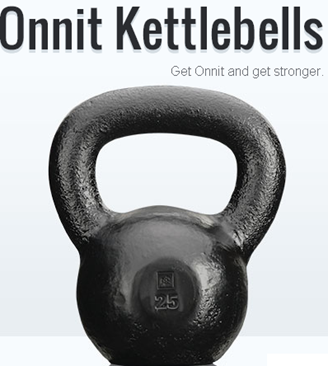 onnit will send one winner a 25# kettlebell! i selected this weight of kettlebell to giveaway because it's the one i use the most.
to enter:
leave a comment telling me your thoughts on and/or experience with kettlebells. never used one? no problem! just tell me why you want one!
for extra entries, you can do one or all of the following. make sure you leave an extra comment stating you did!
follow @onnit on twitter and tweet: i want to win an @onnit #kettlebell from @janeeetha http://wp.me/p1B7vY-d8o #getonnit"
visit onnit's facebook page and say hi, telling them meals & moves sent you!
pin the image below to one of your pinterest boards: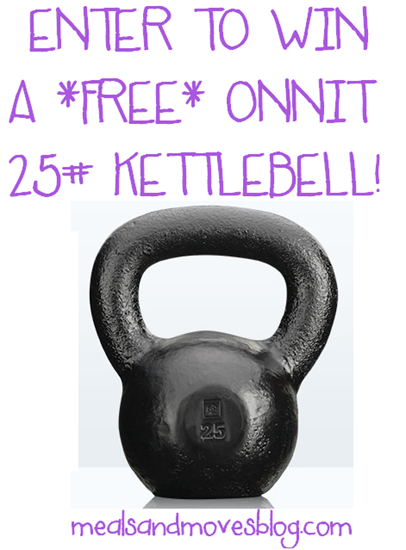 this giveaway will run until 11:59 pm sunday, march 17th.
can't wait for the giveaway? click here to order kettlebells from onnit today. they are high quality and very affordable. they start at 10# and go up to 90#. they have a cool starter trio pack, too. great deal!
good luck! and thanks, onnit!
xo. janetha g.