hey there!
how was your tuesday? mine has been a looong one. i worked all day (with two hours of playing chauffer for my boss) and then had a hair appointment after work. it's been a little over four months since my last one and my bangs were buggin. bad. so long. too long.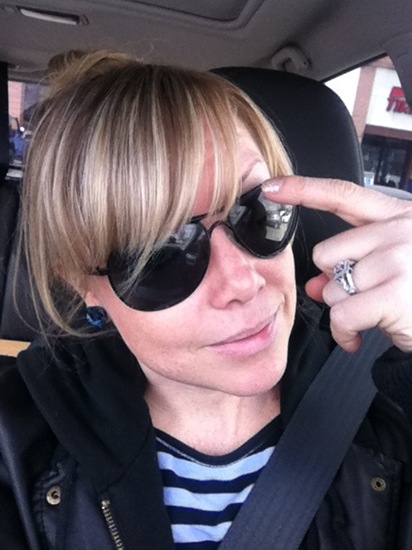 (i was in a parking lot. not to worry. i was playing chauffer, remember?)
but, thanks to my favorite hair stylist (lisa at taylor d'shaw), it was out with the old hair, in with the new!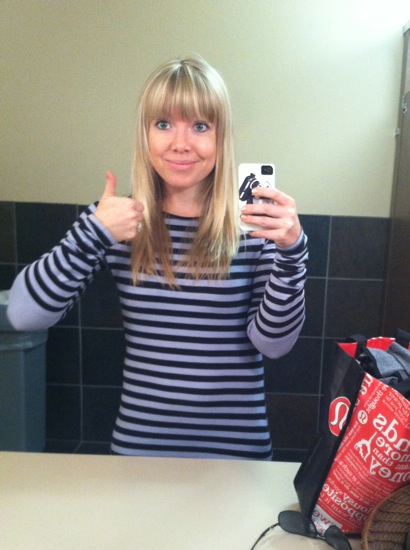 my hair isn't the only new thing around here. i have had my iphone 4 for a couple of years and it's been struggling lately. the battery doesn't hold a charge and the phone functions super slowly.  whomp, whomp.
i was eligible for an upgrade.. so i took advantage of the situation. out with the old phone, in with the new!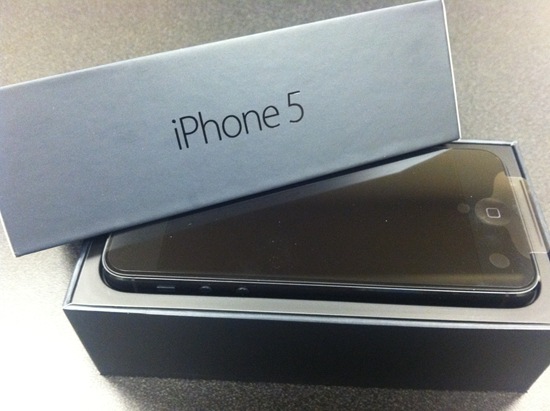 i ordered an iphone 5. i haven't activated it yet because i want to do so at the verizon store where they can help me transfer all my data over. but i am excited to use it!
  the only downfall of the iphone 5 is that it has a different size socket than the rest of my apple stuff (ipad, nano) so i will have to use a different cord. why did you do that, apple?! i picked up an adapter, though, so i can still use the old cords with the new phone. i have so many cords and didn't want to buy all new ones… one in my car, one in my computer, one at work, and one by my bed! just call me the cord hoarder.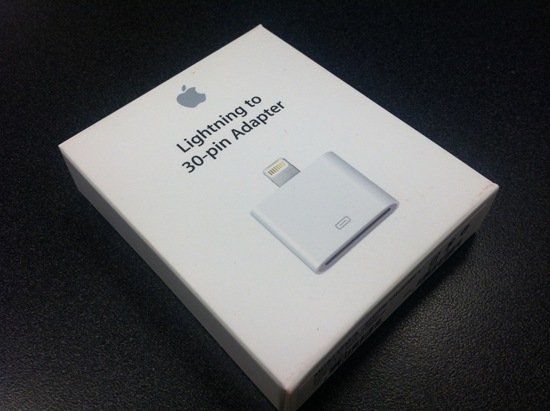 oh, wait.. one other slight downfall of the new phone is i will have to retire my kitten aid phone cover that i got from society 6. i have loved this phone cover!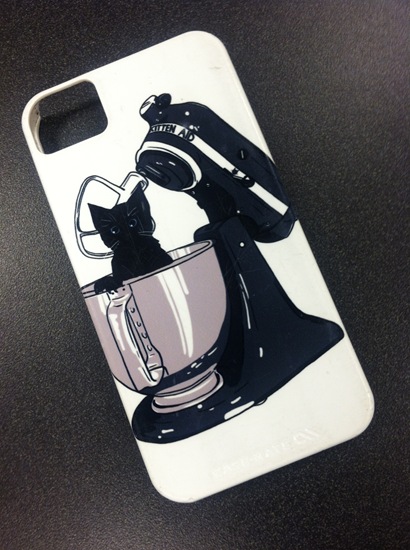 sure, i could have ordered the exact same one for my new phone.. but there are too many to choose from to do that. so, it's out with the old cover, in with the new!
haha. yeah.. yay! toast. i can't wait for this new case to arrive! i have a strange fondness for toast. one time (after a drunken night at the bar) i came home and ate seven pieces of toast in the blink of an eye. ever since then, my good friend jessica has teased me about how much i love toast. but no, really, i LOVE toast. when i lived in london, i had toast with jam and peanut butter every morning for breakfast. i had toast just today in fact! i had it for lunch.. one piece topped with avocado and cholula (the garlic cholula is bomb!) and another topped with sunflower seed butter.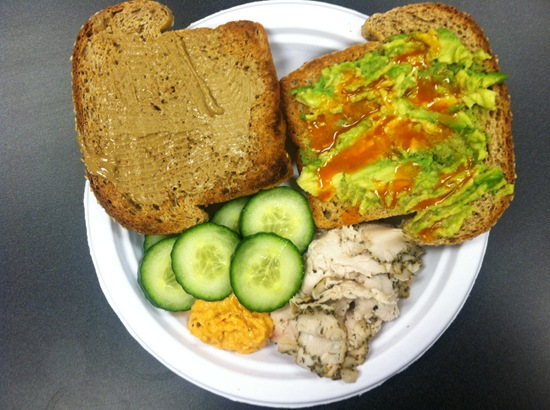 there was also a bit of tuscan turkey, cuke slices, and some tomato basil hummus alongside the toast.
anyway.. back to my day. because i had that hair appointment, i went to the late class at GPP. that put me home around 7:30—so i was gone for over 12 hours today. whew. like i said, it was a long one.
luckily marshall took the initiative to make dinner. what a guy. we had tacos for taco tuesday!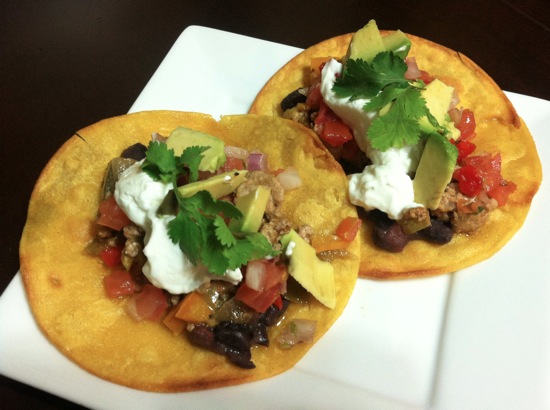 mmmm.. they were so good! he fried corn tortillas in olive oil–not healthy, but so delicious. the meat was ground turkey with diced bell peppers, onion, green chiles, cilantro, and taco skillet sauce. he also made black beans with fresh diced tomatoes mixed in. i layered the shells with the meat and beans, then i topped my tacos with greek yogurt, avocado, pico, and cilantro. i went back for one more. 
usually we make tacos with trader joe's taco seasoning…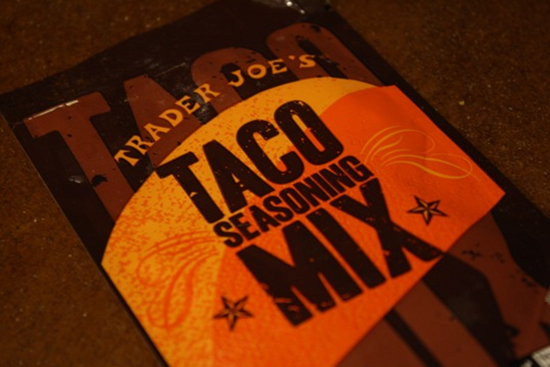 but marshall recently discovered this awesome taco skillet sauce made by frontera. we LOVE all of their sauces that we have tried. so, it's out with the old taco seasoning, in with the new!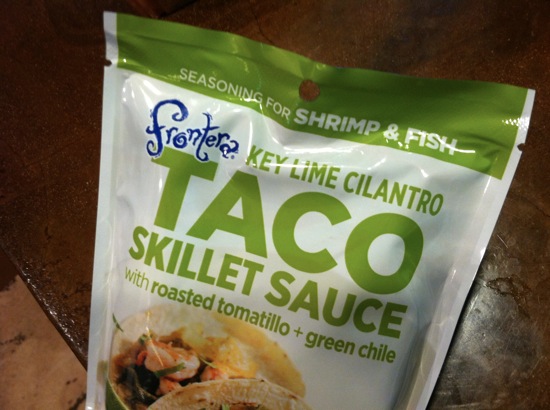 i found this stuff at harmon's, but it is also sold at whole foods and target.
that's all for tonight! come back tomorrow, i have an AMAZING giveaway in store. oh.. and speaking of giveaways.. head over to the blend retreat blog for a chobani giveaway!
Qs~
1. when was the last time you got a hair cut?
2. do you have a cell phone? what kind?
xo. janetha g.